13 Last Minute Valentines Day Gifts For Him and Her Under $25
If you have delayed buying Valentine's Day presents for your special someone, the time to start shopping is now. Time is running out, so 'Add to Cart' and check out today.
We're not judging. Some of us work best under pressure, but any more procrastinating might mean disappointing your loved ones on February 14th. Since even the best gift-givers need help as deadlines approach, we've rounded up some of the best last-minute Valentine's Day Gifts, all under $25.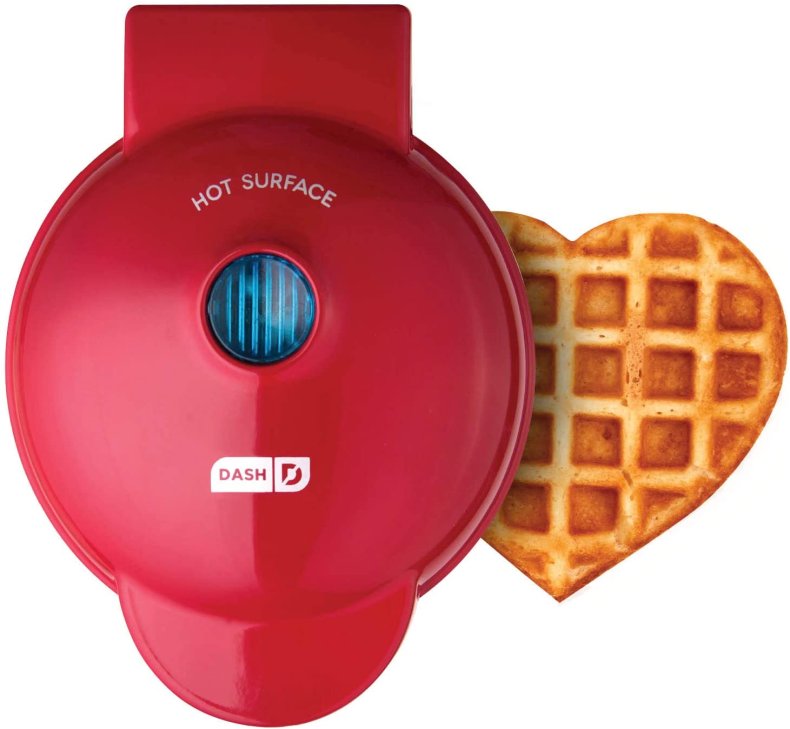 They say the way to the heart is through the stomach—start Valentine's Day with breakfast in bed. Serve a love-filled breakfast with heart-shaped waffles made in this adorable mini-waffle maker.
Want to sleep in? Make more than waffles! Make paninis, hash browns, and even biscuit pizzas! Turn any batter into a single serving, heart-shaped portion.
Buy on Amazon.
Whether you just started dating or have been married for 20 years, The Love Language has been designed to bring you and your significant other closer than ever. How? By asking the right questions. It's never too soon or too late to start talking to each other.
Buy on Amazon.
If the flavor of whiskey is as comforting to him as walking into an English Pub, surprise him with this bourbon flavored lip balm. Not only is this lip balm fun and funky it's also intensely moisturizing and contains zinc, a natural sunblock. Every hour of Valentine's Day will be happy hour with this small token of your love.
Buy on Amazon.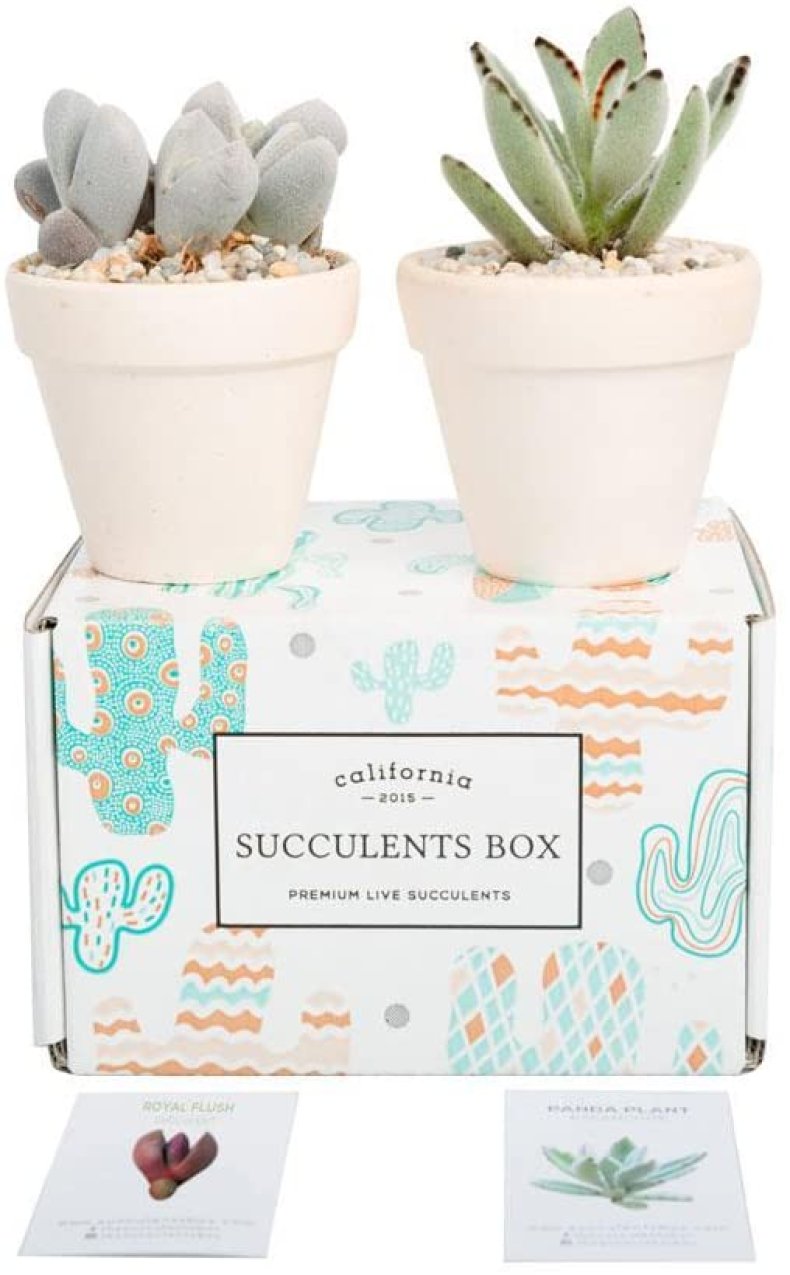 If your plant-loving girlfriend no longer thinks your jokes are fern-y, try this succulents subscription box to win back her love. Each month she'll receive a box of succulents in clay pots with 2 species of different succulents each.
They'll arrive in cute pots, are super easy to grow, come in a variety of shapes, and are low maintenance.
Buy on Amazon.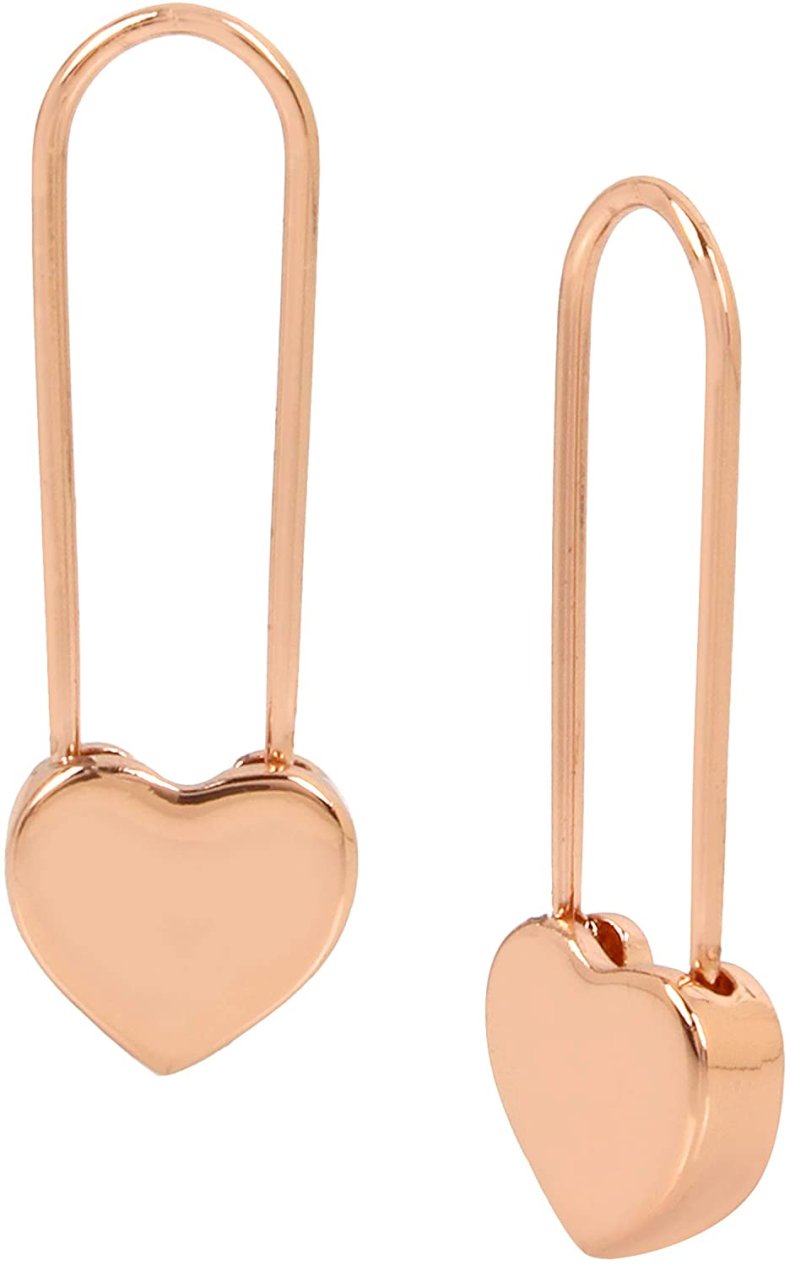 Take the guesswork out of accessorizing with these safety pin earrings from Betsey Johnson. This playful pair is the perfect rose gold palette. The dangling hearts feature a cool safety pin center lending effortless statements showing your secure love with a dose of feminine flair.
Buy on Amazon.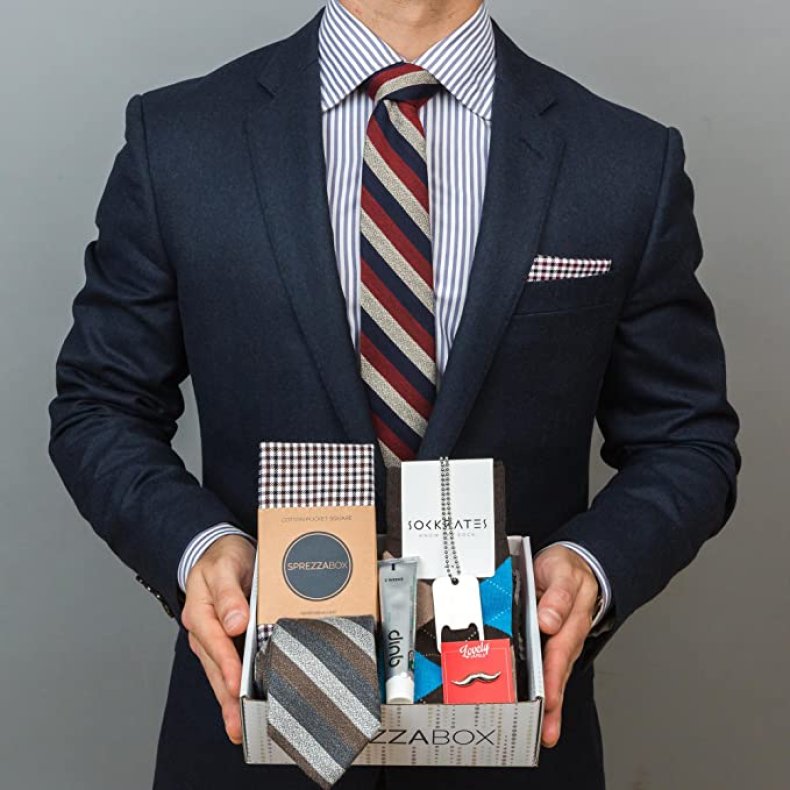 An effortless gift with endless style for him this lover's holiday. Sprezzabox is a subscription box overflowing with curated goods for the modern man.
Sign up, sit back & relax and receive exceptional items at your doorstep
Each month will deliver five to six different products, all handpicked by expert stylists. Each box will include items of ties, socks, pocket squares and masculine grooming products, all for $19.88 for the initial box.
Buy on Amazon.
Loving dog owners who currently give healthy chews will love gifting this box to their furry friend or partner with a pup. If you have decided to adopt a puppy at the local pet rescue this Valentine's Day, you'll want to start giving healthy chews every month. Give it a try with the first box at only $23.40 for the initial box and will renew at $36 each month after.
Buy on Amazon.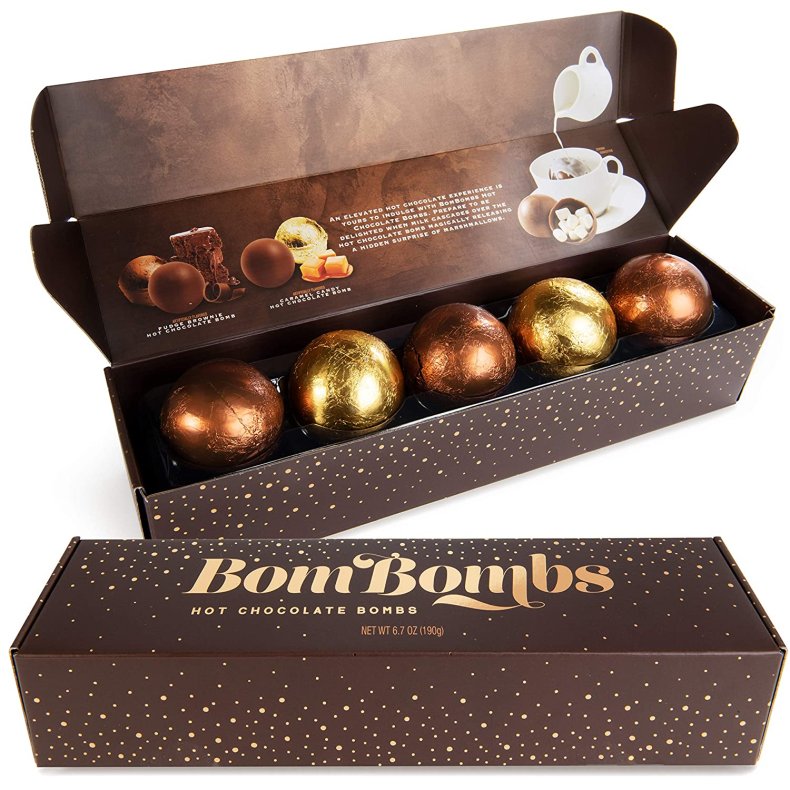 These 5 uniquely flavored hot chocolate bombs are filled with marshmallows! Just pour hot milk over the cocoa bomb and watch it dissolve right before your eyes to reveal the surprise inside.
This sweet treat will let that special person know you were thinking of them and is sure to bring a smile to their face. This gift set is sure to hit the spot! Stir and enjoy!
Buy on Amazon.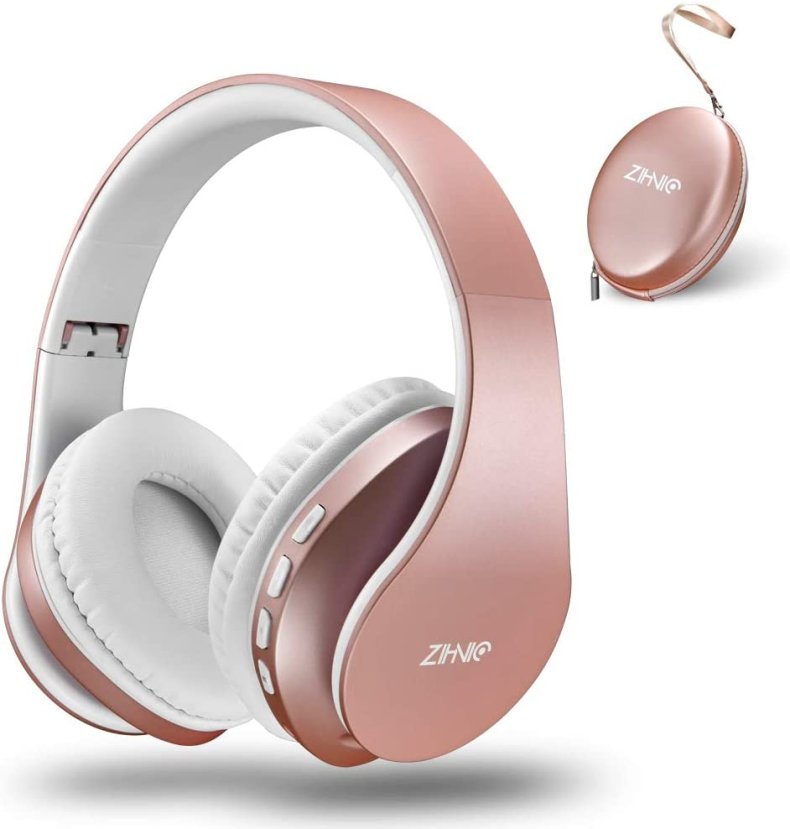 Want to woo your special someone with love songs? Create a playlist of their favorite love songs to tell them how much they mean to you. Gift them these new wireless, rose gold headphones to listen with. It's better than a 90's mixtape.
The design of these imitate human skin texture, ensuring lasting comfort surrounds the ear. They are foldable and stretchable, which allows for finding the perfect fit.
Buy on Amazon.
Lovesick this Valentine's Day? Try this new take on the message in a bottle concept, the message in a capsule! There are 90 capsules in each bottle. You'll have to be brief with your message here, so no filler words for sure. Write a secret love note to cure her/him broken heart every meal, every day. Small but potent, a definite lovesick cure for sure!
Buy on Amazon.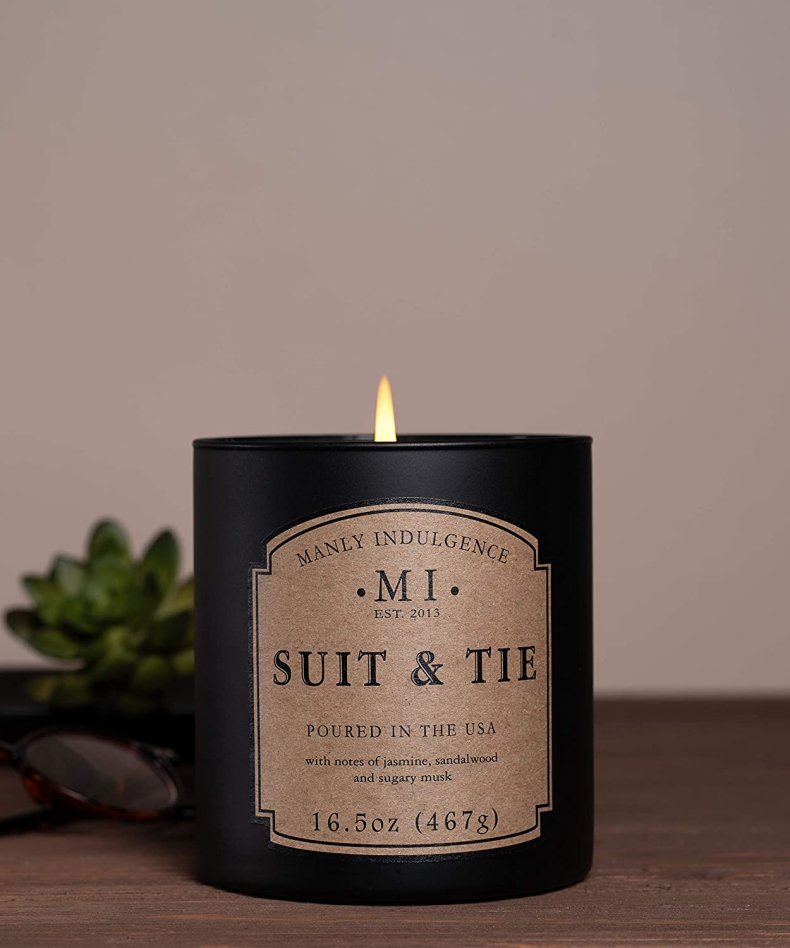 A polished look deserves a polished scent. Manly Indulgence delivers this candle poured with love. Suit and Tie's fragrances of lemon, crisp peppermint, and night-blossoming jasmine will take the two of you back to all of your special moments that deserved to be remembered and light up the night to create new memories too.
Buy on Amazon.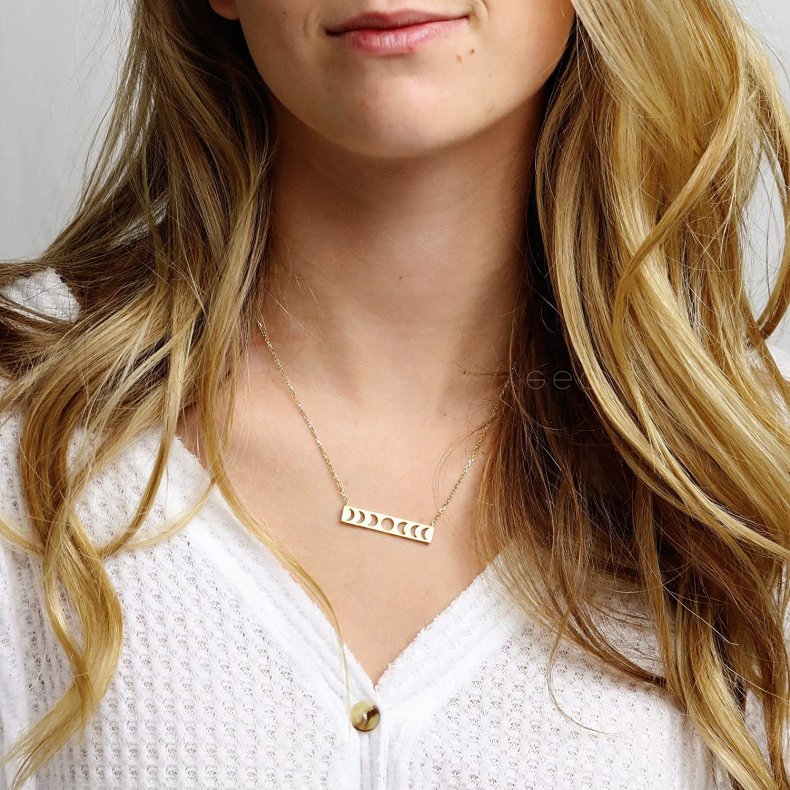 No matter what phase of the relationship you and your boo are in, they will love receiving this rose gold phases of the moon necklace. This necklace will come gift-ready, carefully packaged with an original card and gift box. It is the perfect gift for the one who has totally eclipsed your heart.
Buy on Amazon.
Cuffing season anyone? Cuff links have been a standard and classic jewelry gift for men for generations. They're perfect for special occasions, add a touch of class and sophistication to a suit and tie outfit, and there are so many different designs and styles to choose from that it's impossible not to find a pair the man in your life will like.
We like these Mr. Van carbon-fiber cuff links as the perfect nod to linking up with your significant other. Any man with fashion-forward sensibilities will love them, and they fit with pretty much every shirt, suit or tuxedo you can find.
Buy on Amazon.
Newsweek may earn a commission from links on this page, but we only recommend products we back. We participate in various affiliate marketing programs, which means we may get paid commissions on editorially chosen products purchased through our links to retailer sites.