The 12 Most Ridiculous Star Wars Gifts You Can Buy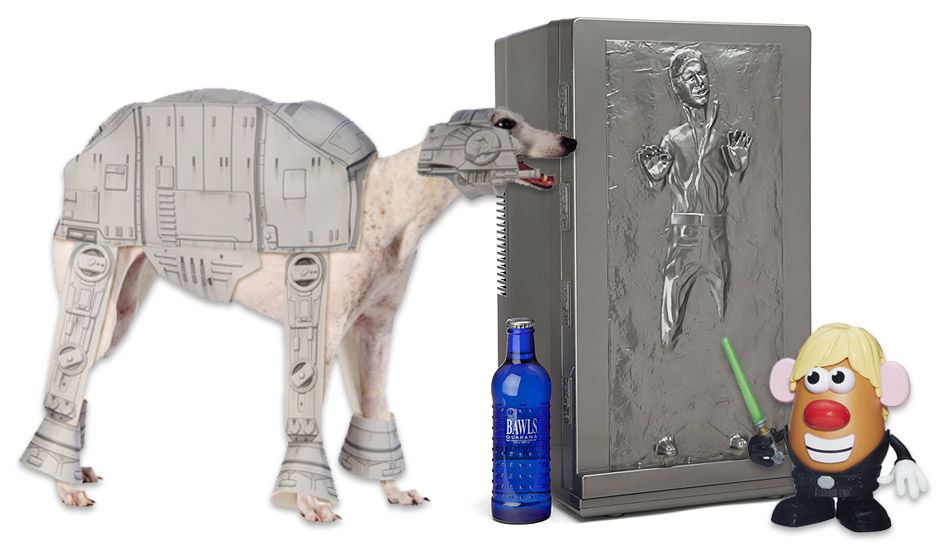 When I was growing up, if you were a big fan of a movie, it was enough to buy a lunchbox with its logo emblazoned across it. With the premiere of Star Wars: The Force Awakens on December 18, merchandisers appear to be aiming for world domination: They want to rule your lunchbox, your den and your bedroom. As I trolled through hundreds of Star Wars items, I began to wish I lived in a galaxy far, far away. And my notion of what's normal shifted in a disturbing way—soon the Death Star chip-and-dip bowls, the Boba Fett money clips and Darth Vader humidifiers all seemed desirable, even necessary. But even with my warped sense of taste and utility, these items didn't make my gift list:
1. Princess Leia Cat Hat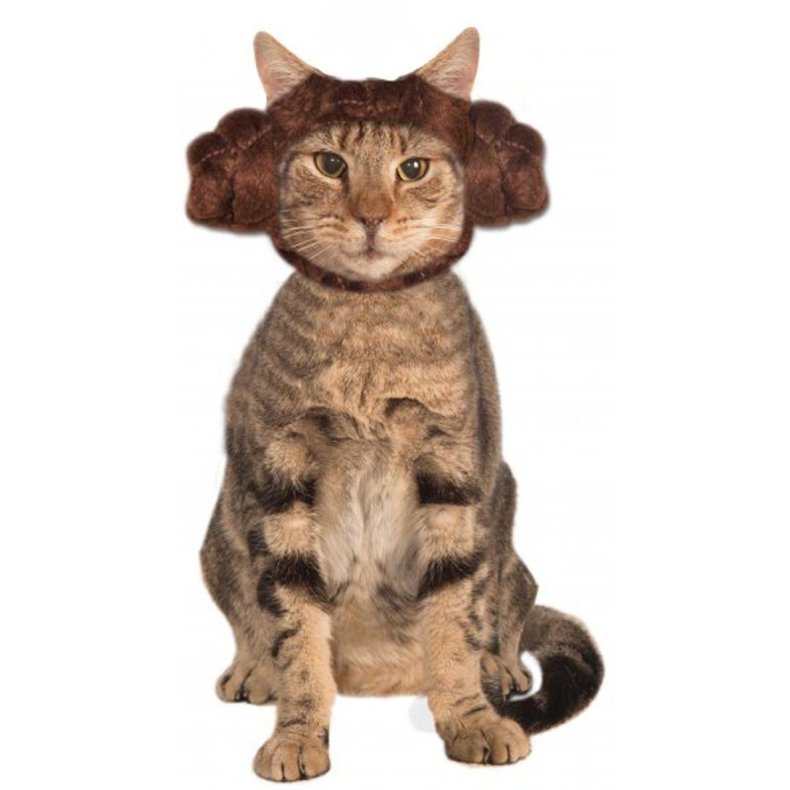 Just slip the hat—complete with the famed Rebel Alliance leader's signature side buns—onto Fluffy's head, and enjoy every hilarious moment as your pet attempts to remove the costume by chewing her ears off.
2. Miniature Endor Landscape
Handmade in Minnesota, this moss (no relation to Eisley)-filled terrarium, makes a moist little place for an Ewok to live. Sorry fans, the included Ewok is not real.
3. X-Wing Knife Block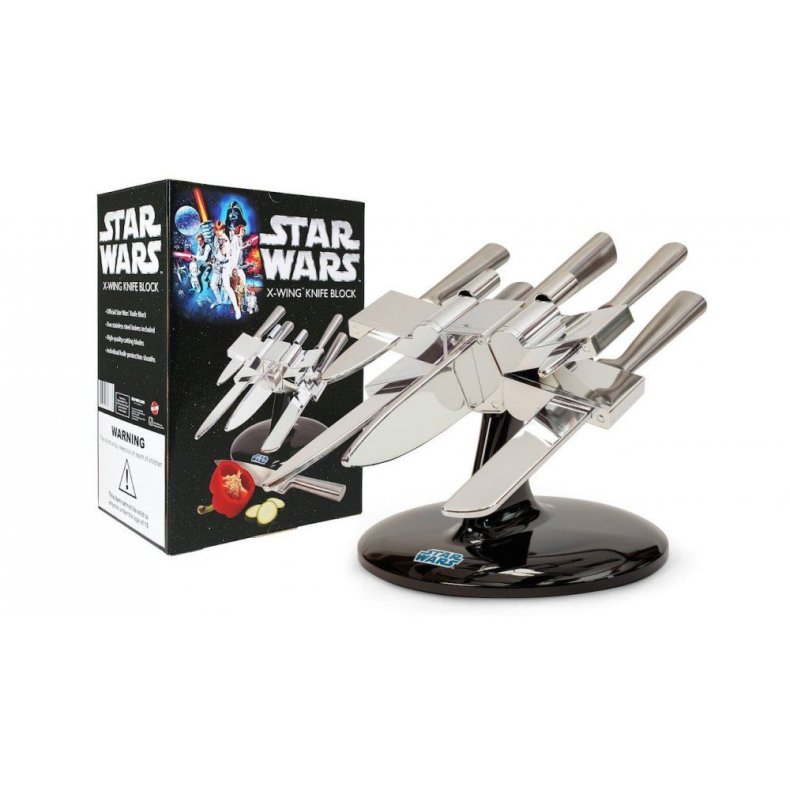 Shaped like an X-wing fighter, this shiny silver knife holder will stand proudly on a kitchen counter, ready to defend against the Dark Side with a knife best suited for peeling apples.
4. AT-AT Walker Dog Costume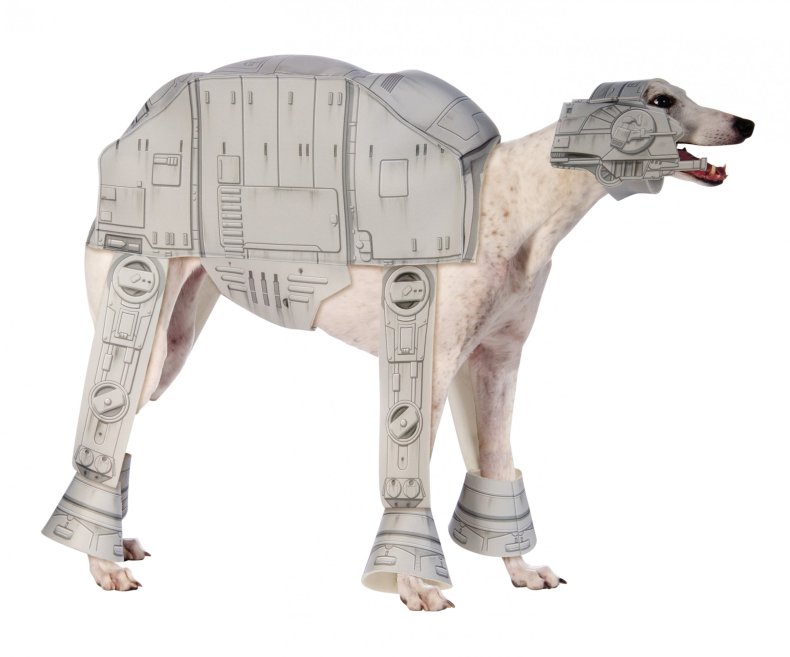 Because your dog would obviously be jealous if you only dressed the cat up, there's this All-Terrain Armored Transport costume.
5. Star Wars Toilet Targets
Train your wee ones to use the potty just like a Jedi toddler and work on light saber handling skills at the same time! Little boys can practice their "aim" with these Rebel decals, which conveniently stick inside the bowl of the toilet, though true rebels will put them on the wall. Or on the dog dressed as an AT-AT.
6. Darth Vader Cufflinks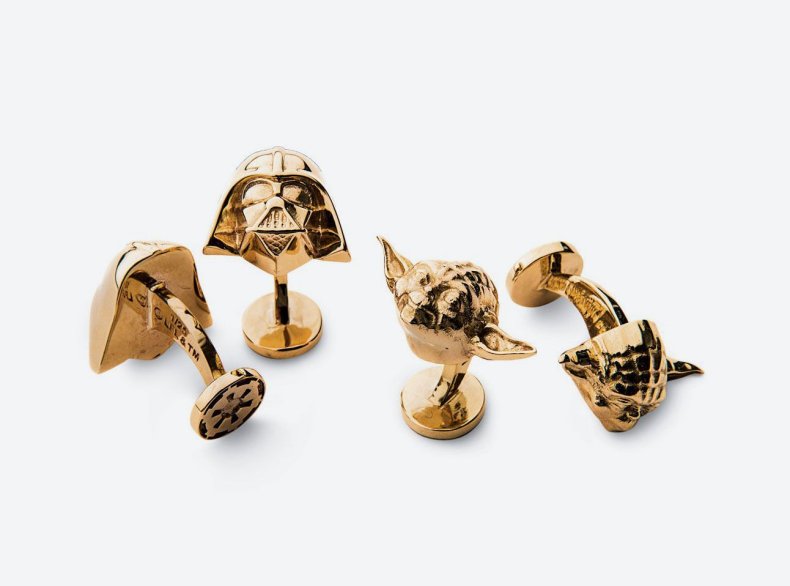 Exclusive to Neiman Marcus, these 14K-gold cufflinks feature a three-dimensional head of Darth Vader for $4,200. Yoda is available for only $4,000, so why not buy both and mix and match, since obviously nothing is sacred to you anyway.
7. Han Solo Carbonite Minifridge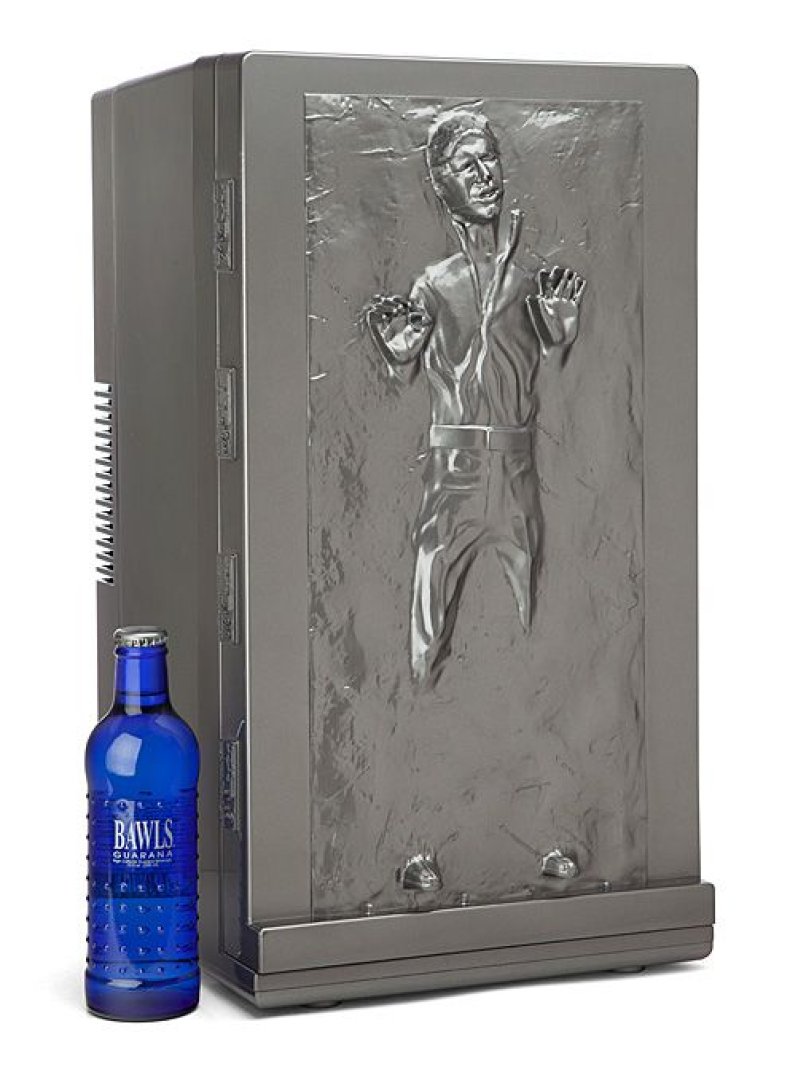 Yes, folks, chill your carbonates in carbonite with a minifridge that bears a replica of the famous Han Solo bas-relief. The ultimate nerd man-cave accessory next to, say, another live human.
8. Chewbacca Leggings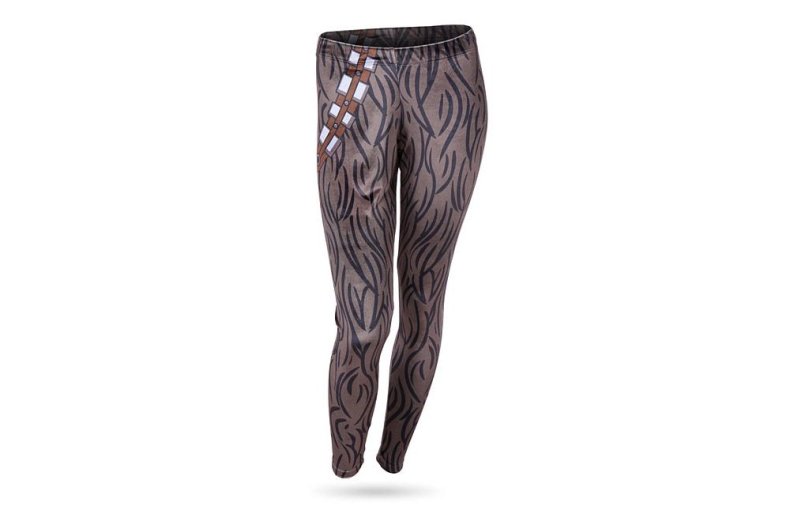 These velvet leggings transform your lower half into a Wookiee, complete with faux bandolero. Giant graphic swirls of black hair make it look as if you haven't shaved your legs since the Reagan administration.
9. Star Wars High Heels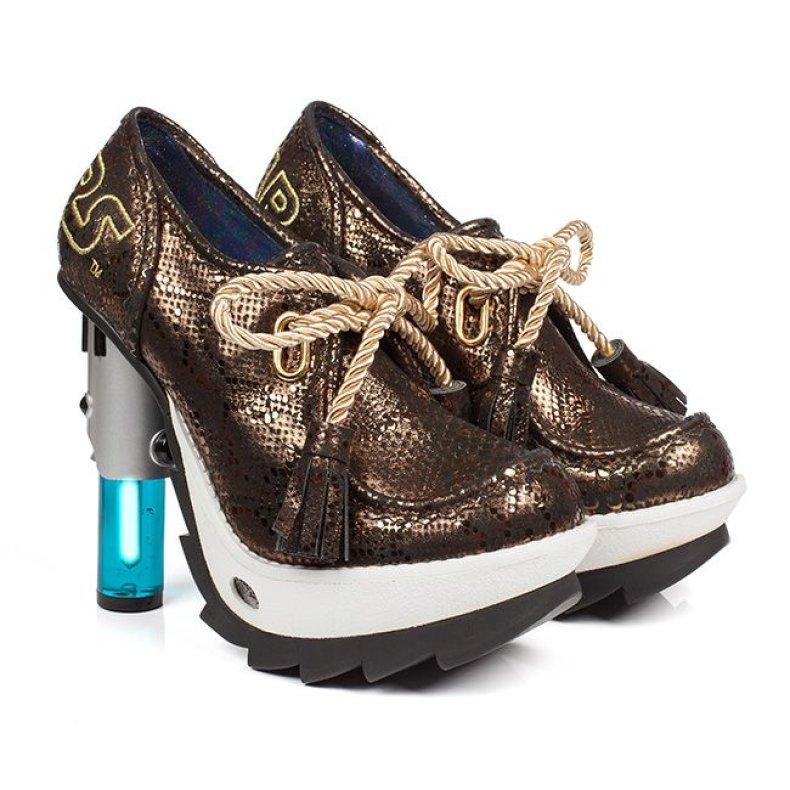 The five-inch light-saber-shaped heels flash blue as you walk. The shoes also play three Star Wars sounds—a light-saber duel and two dogfights—out of a little sound box in the shoe. The shiny bronze kicks would coordinate nicely with the Sunset on Tatooine maxi-dress.
10. Star Wars Coffeemate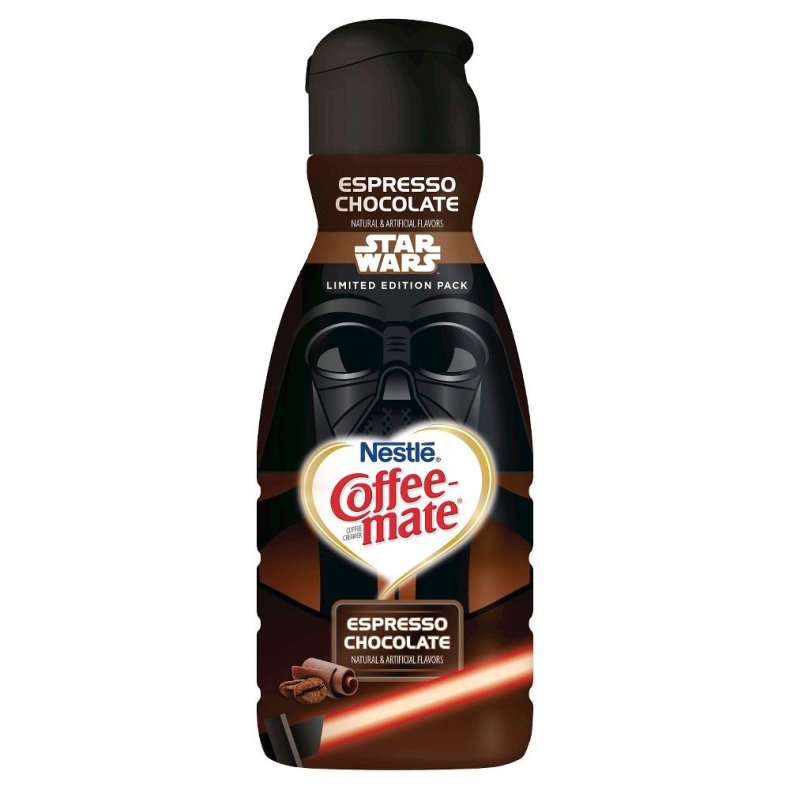 Because even the Dark Side loves to lighten their coffee with a touch of "espresso chocolate." Who knew Vader is lactose-intolerant?
11. Star Wars Light Saber Dildo
Be sure to specify either the "Luke" light saber handle (green) or the Darth Vader (red) to accompany the "anatomical appendage" from Etsy.com supplier, Dark Side of Pleasure. Recommended safe word: "Dagobah!"
12. Luke Frywalker Mr. Potato Head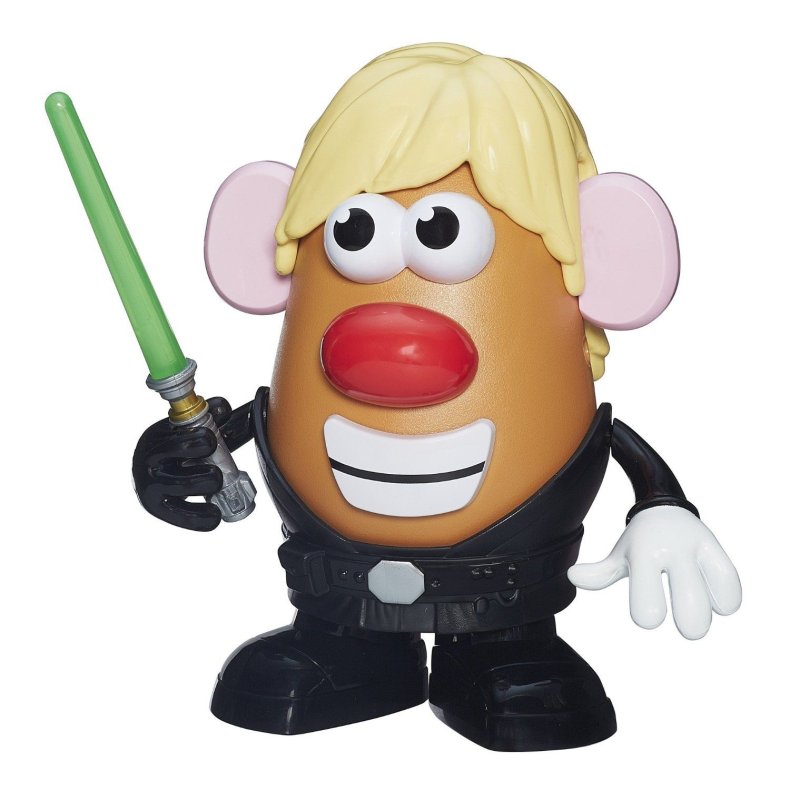 For sheer humor, however, the winner is the Luke Frywalker Mr. Potato Head, complete with shaggy blond plastic hair and light saber. He does battle with Darth Vader Tater.
Note that all those items are ridiculous, but the his and hers light saber chopsticks I bought my husband for Christmas are not. They light up!
The 12 Most Ridiculous Star Wars Gifts You Can Buy | Culture