'13 Reasons Why' Season 4 Netflix Release Date, Cast, Trailer, Plot: What We Know About the Final Season
13 Reasons Why returns to Netflix this June for Season 4, which will be the final instalment of the controversial drama. Netflix has announced the release date for the last season of the show, as well as some new characters who will be part of the Liberty High School graduating class. The creator of 13 Reasons Why has also announced the big plot points of Season 4, while the trailer gives fans a glimpse of what will happen in the final episodes.
When will 13 Reasons Why Season 4 be released?
The Netflix release date for Season 4 of 13 Reasons Why is Friday, June 5, when all 10 episodes of the show will be released. As with nearly all Netflix originals, the release time for the episodes will be at 00:00 a.m. PDT (nine hours behind GMT). When the show comes to Netflix in your country will depend on your time zone.
Who is in the cast of 13 Reasons Why Season 4?
Among some familiar Liberty High faces, Season 4 introduces a number of new characters. These include Diego, a friend of the dead Monty (Timothy Granderos) played by Marvel's Runaways Jan Luis Castellanos, and Forrest Gump star Gary Sinise as Jensen family therapist Dr Robert Ellman.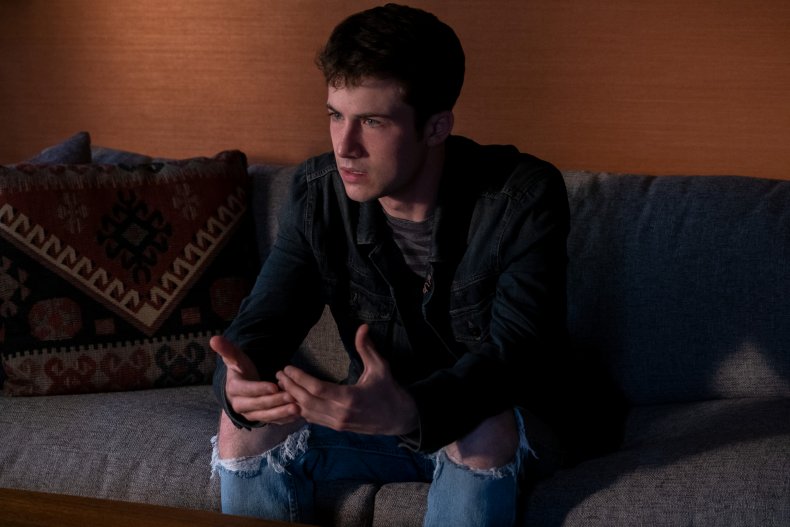 Returning to the show, meanwhile, are:
Dylan Minette - Clay Jensen
Brandon Flynn - Justin Foley
Alisha Boe - Jessica Davis
Christian Navarro - Tony Padilla
Miles Heizer - Alex Standall
Ross Butler - Zach Dempsey
Devin Druid - Tyler Down
Justin Prentice - Bryce Walker
Timothy Grandos - Monty de la Cruz
Grace Saif - Ani Achola
Deaken Bluman - Winston Williams
What will happen in 13 Reasons Why Season 4?
The official Netflix plot summary reads: "In the series' final season, Liberty High School's Senior Class prepares for graduation. But before they say goodbye, they'll have to keep a dangerous secret buried and face heartbreaking choices that might alter their lives forever."
Showrunner Brian Yorkey, meanwhile, hinted that 13 Reasons Why Season 4 will not have its own new mystery but will instead follow on from the events of the prior season. In those episodes, (spoiler alert) we saw the murder of Bryce pinned on Monty despite the late character having an alibi. Yorkey said to Entertainment Weekly: "Certainly we saw at the end of season 3 that Winston can alibi Monty and is upset at the way Monty was used by these kids to, in his mind, get away with murder, so Winston is certainly going to be a significant factor in season 4.
"Also, there are other people in Evergreen County, such as Sheriff Diaz, who will certainly become aware of the guns that get dredged up by the fishermen and that will make him curious and he will follow that trail. There are a number of other people who are wondering if the story that got told is really the true story, so they will be putting pressure on our kids and there will be the threat that the secret will come out."
This is something teased right from the start of the trailer for 13 Reasons Why Season 4, which begins with the cast discovering that someone has written "Monty was framed" on the door of the school.
13 Reasons Why Season 4 is released on Netflix on Friday, June 5