What Happened to Justin in '13 Reasons Why'? Explaining the Show's problematic AIDS Storyline
13 Reasons Why and controversy have gone hand in hand since the show's earliest episodes. Since the show debuted on Netflix, the series has had to cut a graphic suicide scene, and has come under fire for its depictions of rape and alleged glamorization of suicide. Season 4 of the show, however, has seen the show come under fire again for its depiction of HIV/AIDS, as seen through the (very) sudden death of Justin Foley (played by Brandon Flynn).
For those who have not made it to the end of 13 Reasons Why Season 4, Justin spends the later episodes of the season with what he thinks is the flu and with dark blotches appearing on his skin in some scenes. After he collapses at the prom, he is taken to hospital, where he is diagnosed with HIV, which has progressed to AIDS. Within literally a few minutes of screen time, he is dead as a result of complications related to the disease.
In a world where HIV is no longer a death sentence, and when new drugs have made people with an undetectable level of the virus unable to transmit it, many have seen the show's portrayal of the disease as outdated. In reality, for example, AIDSinfo reports that it usually takes at least 10 years for people with HIV to develop AIDS.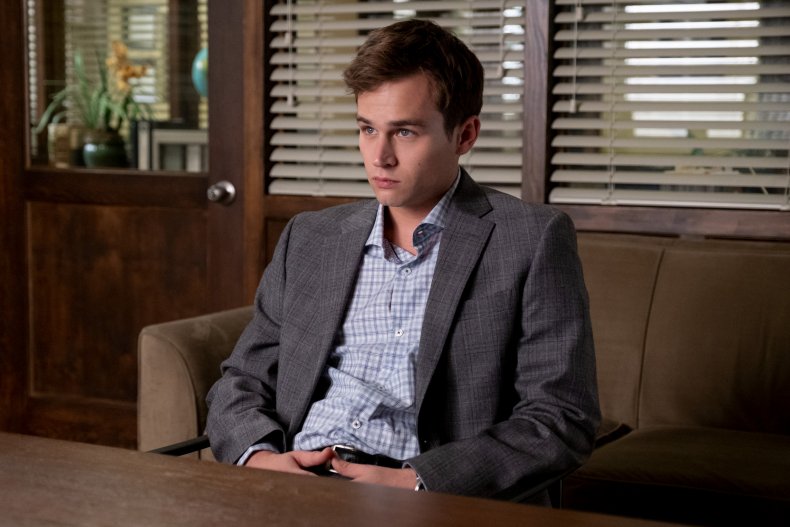 This was something one Twitter user pointed out, "It takes about ten years for HIV to progress to AIDS, and life expectancy is on average one to two years after that. So unless Justin was sharing needles or having unprotected sex at the age of six, I call bulls*** on this storyline."
HIV-positive writer George Westwood, writing for Metro, summed up some of the criticism of the storyline. He said: "There's also been a clear effort to ensure there is good representation of queer relationships on-screen [in the show]. All of this make it more frustrating that the only time HIV is mentioned, it is completely sensationalized and missing key facts about the realities of HIV."
He later added: "I take two pills every day and can live a normal and healthy life. That's how I want HIV to be represented on screen, not used as the basis of a sensational story arc."
A representative for HIV/AIDS charity Terrence Higgins Trust added to this in a Radio Times article, "we will always call out things like this that lazily sensationalize HIV for dramatic effect." He explained: "Justin's story arc couldn't be further from the reality of HIV for the vast majority of people who receive a positive diagnosis. And, as a message to the show's young audience, is potentially really damaging if they're hearing about HIV for the very first time."
According to the U.S. government's HIV information page, 1.1 million people in America are living with HIV, with one in seven of these not knowing that they have the virus. Every year, 38,000 new infections occur, and around 16,000 HIV-positive people die—though, as the factsheet notes, "these deaths may be due to any cause."
According to the Center for Disease Control, new HIV infections were declining, but have reached a plateau at 38,000. This is partly because HIV prevention and treatment are not reaching those who need it. This is in part due to fear about getting tested for the virus, something that may not be helped by sensationalized depictions of HIV and AIDS.
In the episode, it is suggested that Justin has developed HIV after sharing needles and/or due to his time as a sex worker. This continues an anti-sex worker theme in the prom episode, which features Zach (Ross Butler) taking a sex worker to the prom who is described as a "hooker" and is portrayed as a drunken mess comic relief character.
Newsweek reached out to 13 Reasons Why creator Brian Yorkey via Netflix for comment, but had not received a response at the time of writing.
13 Reasons Why Season 4 is streaming on Netflix now.
13 Reasons Why viewers affected by the issues raised in the show can find resources at 13reasonswhy.info
If you have thoughts of suicide, confidential help is available for free at the National Suicide Prevention Lifeline. Call 1-800-273-8255. The line is available 24 hours every day.