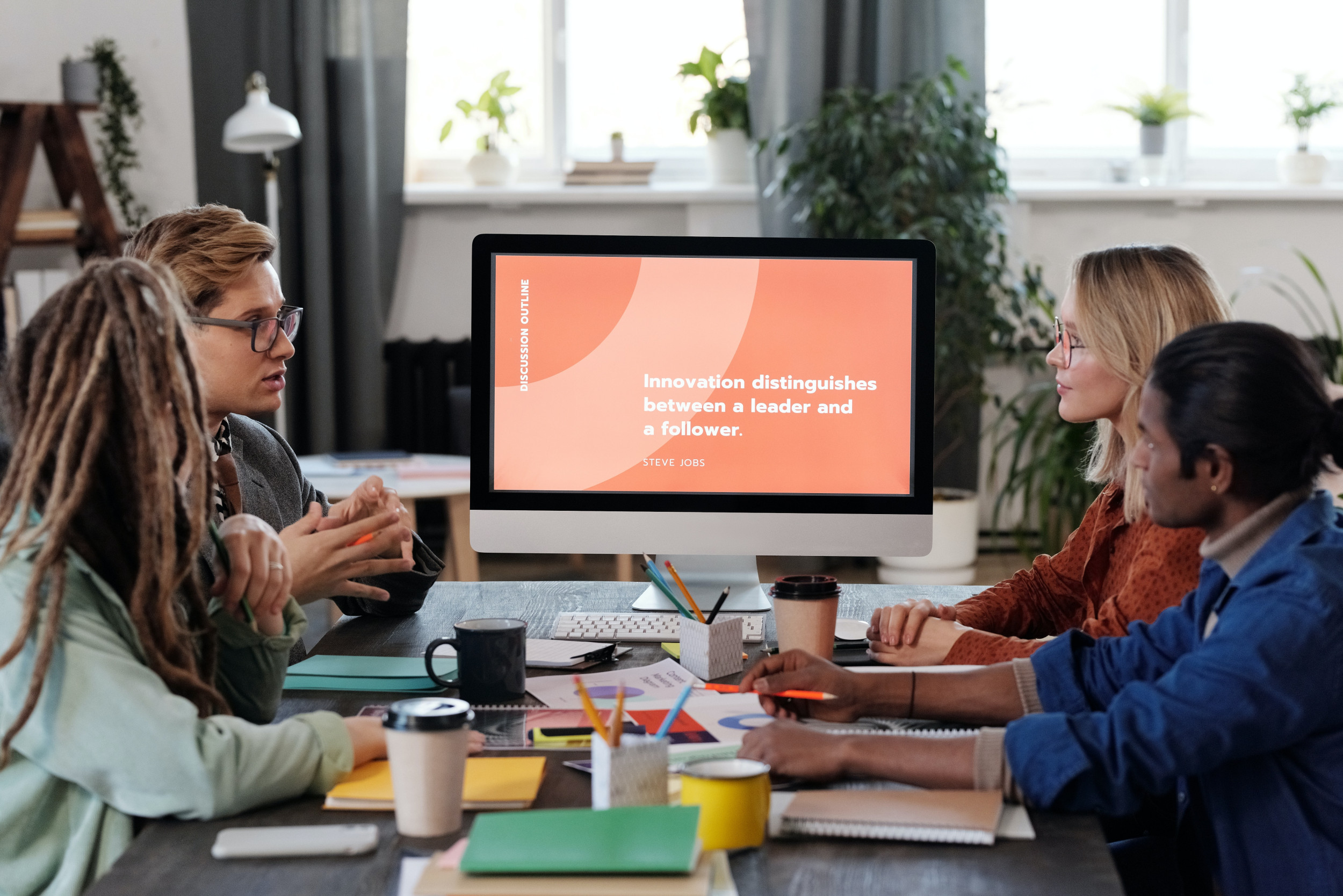 A business's culture is its organizational backbone. As potential customers and employees have become increasingly interested in learning what a business is all about beyond its product or service offerings, culture can set an organization apart from its competitors on the market.
Leaders, however, have to be mindful of the culture that is created and preserved. Maintaining the wrong kind of culture is an action that can devastate a brand long term, but the damage can be reduced if leaders seriously commit to making a change. To help, 13 Newsweek Expert Forum members each share one essential step leaders must take when they begin the work of cultural change.
1. Understand the Current Culture and Why It Exists
To change an organization's culture, the leader must first understand the existing culture and what is contributing to that culture. Too often, leadership attempts to make changes without a clear understanding of how we got here. The changes are then not sustainable because they don't address the issues that are contributing to the culture they want to change. - LaKesha Womack, Womack Consulting Group
2. Define the Culture You Desire
One essential step leaders must take when they begin the work of cultural change is to carefully define the culture they desire after conducting a thorough assessment of the culture that currently exists. Leaders often busy themselves with reforming a system that either is not broken (thereby instituting change for change's sake) or without taking inventory of what needs to be improved. - Yolanda Watson Spiva, Complete College America
3. Listen, Learn and Lead
I view culture as representing the personality of a company, which is determined by the behavior of its leaders. When considering significant cultural change, one essential step is to follow the three L's. Leaders can listen, learn and then lead change by asking themselves two simple questions: "What aspects of our culture would I like to preserve and what aspects would I consider changing?" - Steve Smith, Zayo
4. Establish a Governing Team of Senior Leaders
One of the critical first steps in leading culture change is establishing and tightly aligning a governing coalition of senior leaders on a clear future vision. They should seek to gain a deep understanding of the organization's current state and the organization's readiness for change. Too often, change journeys begin with diverging perspectives of the change and a limited understanding of potential change resistance. - Eric Michrowski, Propulo Consulting
5. Allow Every Team Member to Provide Input
Culture is simply how we get our work done together. If you want to change the culture, co-create it with those who will be impacted by it. Have key team members participate in defining the work values. Discuss where you see those standards in action already. Then define the behaviors and commitments everyone is willing to agree to in order to live those values. - Michelle Tillis Lederman, Author, The Connector's Advantage
6. Genuinely Listen
From my experience, the first step is genuine listening. Before we embarked on our own cultural shifts, I prioritized conversations with our team to understand their hopes and worries. Their voices became the compass guiding our change journey. - Ian Wilding, Hangar 75
7. Define Your North Star
Defining your North Star means identifying and articulating key values, behaviors and practices that support the organization's strategic goals. Leaders should consider what is the ideal culture they need to cultivate and what behaviors and mindsets they want to encourage. - Britton Bloch, Navy Federal
8. Determine Which Changes Would Complement the Mission
The one crucial step leaders must take when they set out to implement a cultural change is to identify changes that complement the company's mission. Everything should push the company's mission and cultural changes are a major part of that. This is probably the hardest part of initiating changes because it takes a lot of thought to identify changes that fall in line with the mission statement. - Baruch Labunski, Rank Secure
9. Clearly Articulate the Rationale of the Change
Leaders initiating cultural change must clearly articulate the vision and rationale behind the change. This means defining the desired culture, explaining its necessity, highlighting benefits, engaging key stakeholders, maintaining consistent messaging, setting up feedback channels and modeling desired behaviors. Authenticity and consistent communication are paramount. - Bala Sathyanarayanan, GREIF Inc.
10. Get Buy-In from the Entire Team
Culture change can turn into culture war if leaders do not apply careful thought and planning to their strategies. The least disruptive approach to culture change requires gaining buy-in from current leaders and team members. The most disruptive approach includes replacing entire units with new ones that are aligned with a new vision. Leaders must clarify their objectives before deciding on an approach. - Lillian Gregory, The 4D Unicorn
11. Deeply Understand Your Employees' World View
Before you can change a culture or the way people think and act, you must first understand how people view the world, their experiences and how those experiences have shaped them and formed their biases and opinions. If you don't go through that exercise, you will just have people trying to cope and follow blindly, even if they don't like it, because you never tried viewing it from their perspective. - Zain Jaffer, Zain Ventures
12. Ensure All Leaders Exemplify the Values of the Company
A company's culture is based on its values and is shown through the behavior of those within the organization. To effectively change the culture, these values must be expressed through the actions and communications of company leaders at every level. This consistency and dedication to leadership by example promotes clear guidelines for behavior and interactions with clients as well as other team members. - Henry Kurkowski, eWireless
13. Document the Journey With a Visual Transformation Map
Initiate the concept of a "cultural mapping session." With this, leaders are encouraged to create visual maps of the existing cultural values and elements before making any desired changes. This will help not only showcase the journey of transformation, but also enables leaders to engage their teams in a more collaborative manner. Such visual inclusivity and clarity will make cultural changes meaningful and tangible. - Dr. Kira Graves, Kira Graves Consulting