13 Strategic Ways Leaders Can Prepare For Coming Workplace Changes
Leaders in 2021 need to stay flexible and accommodative regarding both employee and client needs.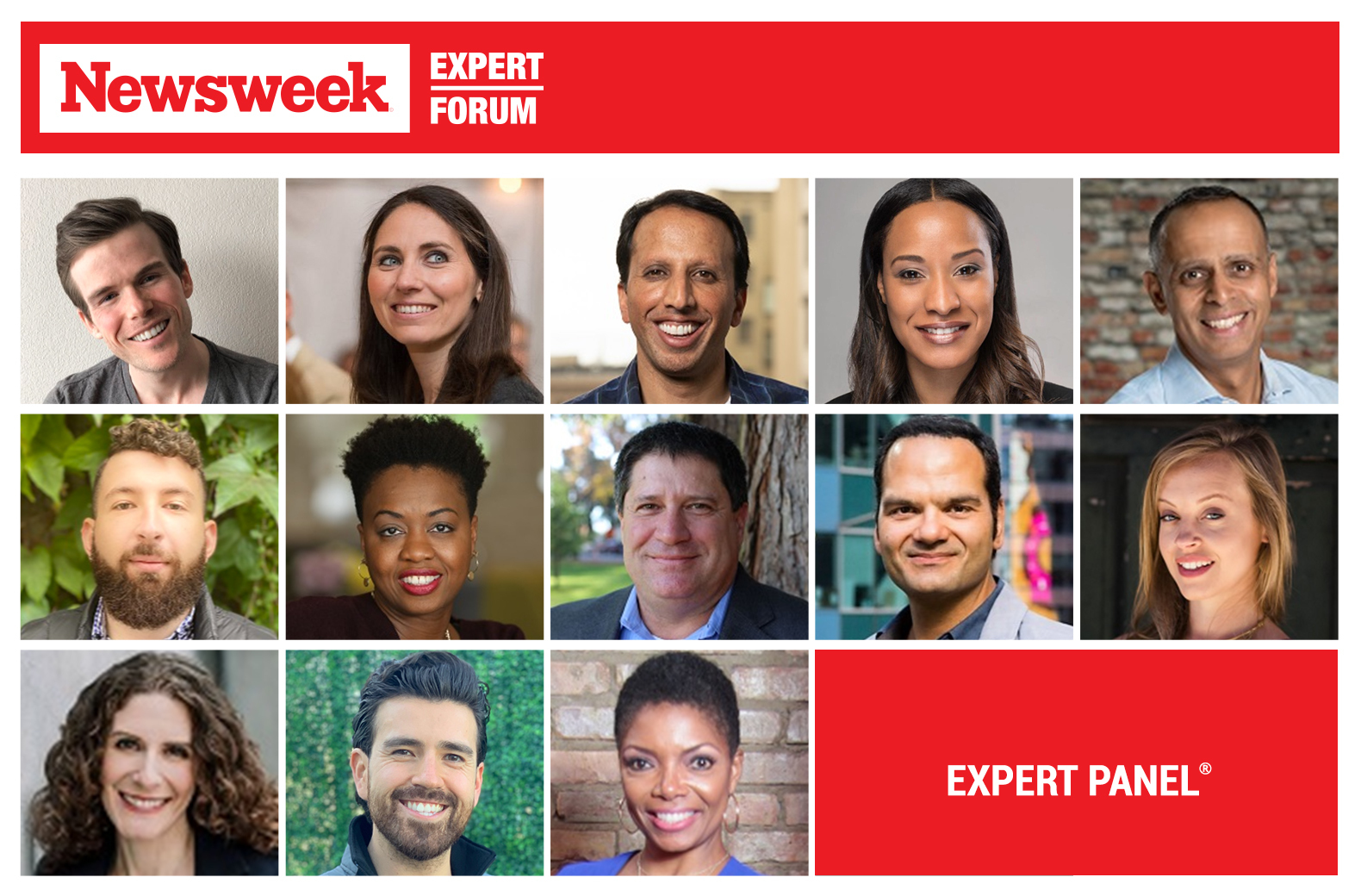 Implementing new workplace processes takes planning to ensure changes stand up to the volatility of the current business environment. Leaders in 2021 need to stay flexible and accommodative of both employee and client needs.
But with the amount of thought that must be put into every decision, how can leaders determine what will best suit the organization? To help, 13 members of Newsweek Expert Forum detail what industry leaders should focus on as they reimagine the future of the workplace.
1. Think About More Hybrid Work Options
I predict more hybridized home and office work options. Those who are most prepared are already developing metrics that are applicable to both setups. This will help them ensure work is being done without applying cookie-cutter standards to those operating within radically different environments with distinct productivity indicators. - Colin Wright, Let's Know Things
2. Level up Internal Operations and Systems
The shutdown of offices globally pulled the last businesses that had not yet gone through a digital transformation online. That means far more of the customer experience will be online. Data, interactions and messaging will proliferate. Workplaces in 2021 will need to level up their internal operations and systems to meet that influx, remove friction and duplicate efforts to create a more seamless experience for customers. - Meghan Keaney Anderson, HubSpot
3. Start Acquiring Better Collaboration Skills and Predictive Tools
2021 will continue to be a volatile year for workplaces where the majority of employees are working from home. Leaders will need better collaboration skills and predictive tools to prepare for increased volatility and remote work in the future. Customer-facing enterprise AI will just start coming on the market, enabling true enterprise predictive forecasting and enabling leaders to plan, coordinate and hold employees accountable. Leaders need to educate themselves on the possibilities regarding AI and data in the enterprise, implement better collaboration solutions custom-built for their work environment and strategy, and reinvent themselves from a communication and leadership perspective to deal with a virtual world. - Nikesh Parekh, Suplari, Inc.
4. Prepare Managers for Future Challenges
In 2021, I predict that we will see an increase in employees returning to the office. However, federal or local mandates may still require some level of physical isolation. Businesses that reopen must implement proper social distancing measures to ensure their employees' safety. On the other hand, companies that will resume with a remote workforce must prepare their managers to mitigate remote work challenges, such as lack of face-to-face supervision, loneliness or decreased training transfer. To prepare for this, leaders must utilize communication technology to facilitate regular employee check-ins, social interaction, team building, improved training and availability of information, to name a few. Additionally, organizations must build mental support systems for their employees, seek continuous improvements and reassess their key metrics and standard practices. - Lakrisha Davis, Lakrisha Davis & Co.
5. Expect Permanent Workplace Modifications
Employees will return to the workplace when it is safe to do so, but some modifications will remain in place. Leaders need to recognize that employees need time to adjust to new routines. Regardless of when vaccines roll out, there already is a permanent shift in the workplace. Employers must recognize both the ability and flexibility to allow workers to work remotely while identifying the types of work that cannot be done remotely. While an employee's role may dictate this, front-line workers being one example, it will be critical for employers to recognize certain functions within roles that can be done remotely versus requiring in-person effort. - Minal Patel, Abacus Insights
6. Embrace Decentralized Remote Work
One way workplaces will be different is a move away from one central office location to a decentralized world of remote work and office space hubs that people will flow in and out of. This will allow for companies to avoid huge long-term leases for tons of square footage, as well as allow them to comfortably hire from a broader pool of talent across the country. If leaders haven't already, they should move to embrace remote work, reconfigure their processes and tailor them to a remote friendly style. - Ilya Vakhutinsky, CareSwitch
7. Keep Employees Engaged and Focused on Company Culture
Because much of our work will continue to be virtual in 2021 and we will find more ways to automate our systems, it will be necessary for business leaders to find ways to keep their employees engaged and focused on company culture. This can be accomplished by hosting monthly live conversations and selecting different departments (or individuals for smaller organizations) to take the lead. They can plan an ice breaker or facilitate a conversation around issues employees may be dealing with. - LaKesha Womack, Womack Consulting Group
8. Encourage Employees to Work Remotely
There will be a decreased need for office space as a result of office employees working remotely. The one thing that Covid-19 has taught us is that remote work does not decrease productivity; it likely increases productivity due to the elimination of commuting. Allowing employees to work remotely for a percentage of their time should help them experience a higher quality of life. Industry leaders need to communicate to their employees that it is okay to work remotely and even encourage it. - John Butler, Quantumcyte, Inc
9. Focus on Creating a Strong Company Culture
With many technology-centric companies becoming more and more virtual, the ability to maintain effective communication channels and strategic alignment within the organization is critical. Focus on creating a strong company culture. Take advantage of the human aspects of working from home which can allow leaders to build resilient and innovative teams in times of uncertainty. - Ali Mostashari, LifeNome
10. Anticipate More Businesses
I anticipate another wave of entrepreneurs and micro-businesses. By continuing to create supportive content and build supportive infrastructure for this growing sector of the economy, we can ensure we help those making this move while garnering the benefits of this transition in the business and economic spheres. - Emily Thompson, Being Boss
11. Place More Focus on Internal Culture and Operations
Workplaces need to put more focus on internal culture and operations. We have seen in 2020 that brands with mere marketing facades, especially when it comes to social justice issues, health and safety and collaboration, have crumbled. Operationalizing purpose and mission beyond empty words, truly enhancing internal culture and prioritizing employee collaboration, safety and physical/mental health will be key strategic levers to attracting and retaining top talent, thus boosting innovation and brand loyalty externally. The companies who get this and take real action will win. - Maria Ross, Red Slice, LLC
12. Hire From All Over
Remote working will persist. Leaders can actively hire talent from all over the world (or at least from all over the country). This presents opportunities to get world-class talent while simultaneously saving money. - Arturo Elizondo, Clara Foods
13. Be Accommodative
In 2021, workplaces will be almost entirely remote. Co-working spaces that allow mobility, fluidity and flexibility will be in high demand. The 40-hour work week is officially dead. Everyone can see that commuting to an office for two hours a day is unnecessary and more and more people are refusing to go back to that way of being. Entrepreneurs and industry leaders must prepare for this change by accommodating more fluid work schedules, creating different ways of measuring productivity, leveraging basic tools that allow people to be productive remotely, keeping teams engaged and motivated through professional development and leveraging the use of social media in ways they may have previously avoided. - Monique Caradine-Kitchens, OverFlow Enterprises LLC