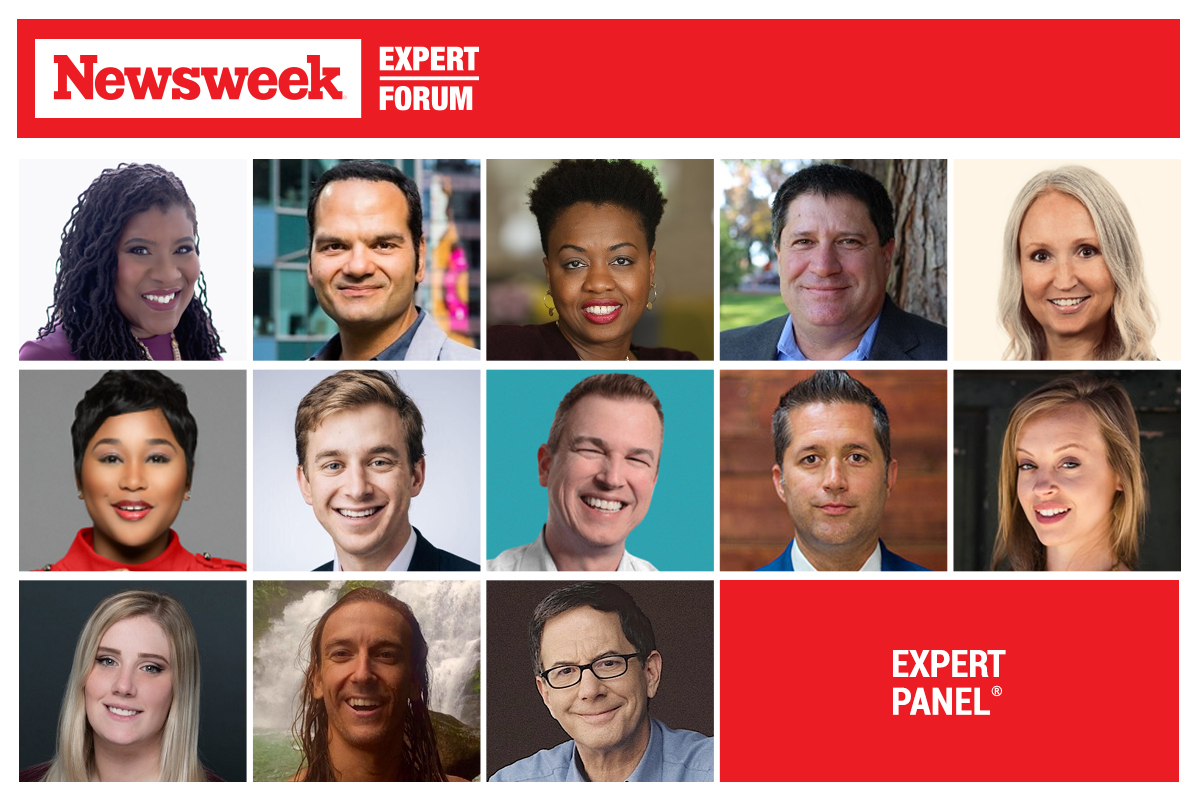 An industry never remains the same for too long. There will always be new trends or developments on the horizon, and if a brand doesn't evolve, it will soon be forgotten.
However, there are ways to keep your brand top of mind for consumers and industry peers. The key is being able to adapt and adjust your strategy to suit the times.
To help you do this, a panel of Newsweek Expert Forum members shared ways institutions can maintain relevance amidst the constant shifting trends and challenges in their industry.
1. Ask Clients What They Want
The key to a great brand is authenticity, however, you must be able to evolve with the times while still maintaining your unique promise of value. Consider creating a new product or service that offers to meet the needs of the changing market. Ask your clients what they want or need. If this line of open communication is an ongoing practice, you won't be caught off guard when trends shift again. - Carol Parker Walsh, Carol Parker Walsh Consulting, LLC
2. Truly Consider the Individual and Their Community's Well-Being
Capitalism has to change. In an age where trust in information is scarce, more marketing dollars is not the answer. Making sure products truly consider an individual and a community's well-being is critical. Empowering meaningful choices is key to sustained relevance. The day brands respect customers as citizens and not cash cows, they will guarantee their relevance as a partner. - Ali Mostashari, LifeNome
3. Apply Your Core Values to Current Events
You can maintain brand relevance by understanding your three-to-five core values and applying those values to current events. Branding is how you tell the story. Although the characters (core values) don't change, how they relate to the audience is situational. This strategy will provide consistency and connectivity. - LaKesha Womack, Womack Consulting Group
4. Develop Your Brand Around Customer Needs
It may seem obvious but you need to develop your brand around your customer needs. Don't tell them about your product, ask them about their pain points and develop solutions that make their lives easier. - John Butler, Quantumcyte, Inc
5. Be Thoroughly Transparent
Be transparent and visible throughout your journey. People love a good story to follow and appreciate authenticity. - Jenna Hinrichsen, Advanced RPO
6. Maintain Open Communication With Stakeholders
In order to maintain brand relevance, institutions should maintain open and honest communication with stakeholders. Institutions should focus on making sure their communications are socially responsible, not tone-deaf. As our world faces unprecedented challenges, it is important that brands focus on humanizing their initiatives and communications to remain relevant in a responsible way. - Kisha Renee Ward , Creative Umbrella Consulting
7. Invest in R&D Over Marketing
Rethink the needs of your consumers! So many large institutions think that pouring money into marketing is going to capture new dollars. Put that same spend into R&D and try something new. Think about Goldman Sachs's move into personal finance. It's a tough, but necessary transition! - Marshall Sandman, Sway House
8. Establish Yourself as a Thought Leader
Make your brand being a thought leader that helps guide your customers through these trends and challenges. You're going to have to constantly keep tabs on your industry to stay ahead of the game anyway, so why not share your learnings with customers? The most relevant brands will always be those that help. - Scott Baradell, Idea Grove
9. Take a Human-Centered Approach
Keeping up with faced-paced and rapidly evolving industry trends can be a daunting task for brands trying to maintain relevance. The key to avoiding trend-chasing is to take a human-centered approach. Success becomes less about relevance and more about co-creating a brand with the community of customers. - Dave Green, Otter Public Relations
10. Prioritize Integrity
Integrity never goes out of style. Hold true to your values, through and through, and your brand will always stay relevant, even if your product or customer may shift in the storm. - Emily Thompson, Being Boss
11. Empower the Next Generation
Employ and empower young people. With every generation comes a fresh new perspective and experience in the world—an idea that might seem foreign to someone in their fifties may be obvious to someone in their twenties. By creating opportunities for younger perspectives, conventional ways of thinking can be challenged and institutions can keep up with new trends and channels. - Chloe Alpert, Medinas
12. Talk to Your Customers
Institutions aren't just big behemoths, they are communities of people—consumers and employees. Start by talking to your customers and get them involved with your brand. Give them freebies for joining think tanks, start a brand ambassador program and listen to their concerns about your product. Find the most passionate people about your brand and figure out how to make them love you even more. - Matt Wilson, Under30Experiences
13. Observe Your Market Without Bias
Become a "first-class noticer" a la Saul Bellow and look with an unbiased beginner's mind at what most excites or angers your market. Build something beyond that or build something that takes that frustration away. - Mark Goulston, Mark Goulston, M.D., Inc.