15 Writers Share the Worst Thing They Wrote in 2016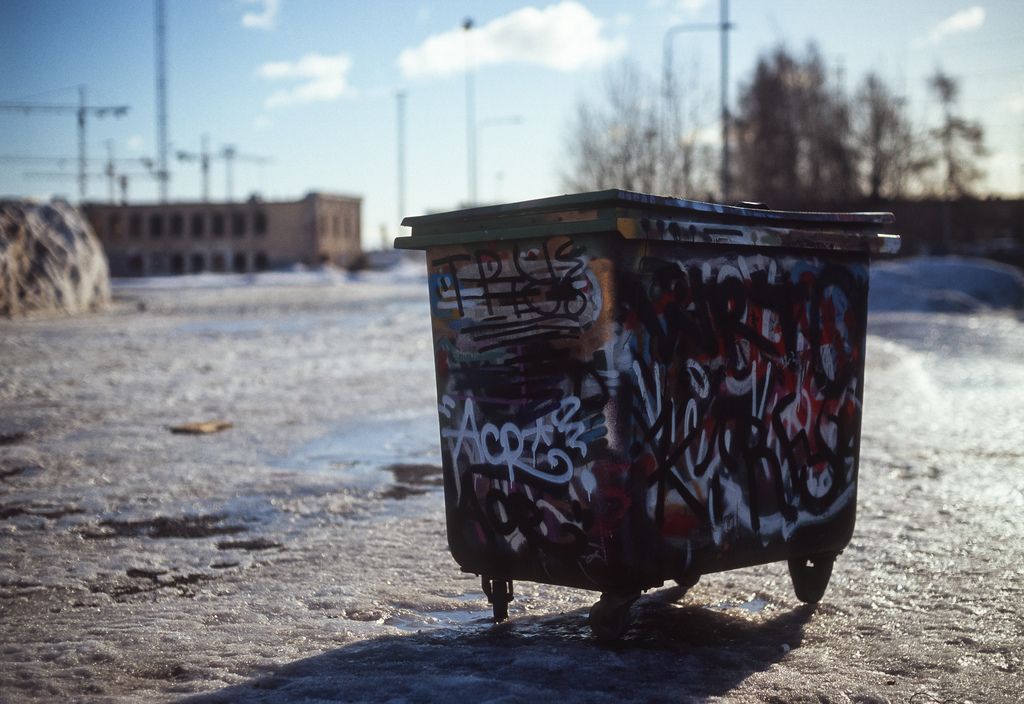 In 2016, the news media produced more bad writing than ever before—and faced unending pressure to produce even more of it.
We brought you bad journalism, bad tweets, bad takes, bad predictions—oh boy, did we make bad predictions—bad punditry, bad magazine profiles of white supremacists and all-around bad news. We were in a bad mood too, because of bad vibes stemming from our president-elect's disturbing views on freedom of the press (and because of the bad job we did comprehending his rise).
We wrote some good things too. Lots of good things! But enough of that. Because ruthless self-criticism is more interesting than triumphant chest-beating, I got 15 certified Good Writers™ to confess the worst thing they wrote in 2016. (This has become an annual tradition.)
Related: 15 writers confess the worst thing they wrote in 2015
Hopefully, it'll give some insight into the insecurities even "successful" writers face. But as I wrote last year, go easy on these writers. They were brave enough to share their failures. Many others weren't.
FARHAD MANJOO (@fmanjoo), tech columnist for The New York Times
So it wasn't one single thing but one type of thing: quippy quote tweets. Basically, every time someone famous or just Twitter-famous said something dumb on Twitter this year, I'd spend a lot of time and energy trying to come up with some quip to retweet with a comment. For instance, these:
In retrospect, this was a lot of wasted energy. Actually, at best, it was wasted energy. At worst, such tweets—not just mine but those of the collective media-political complex that came together in a 24-hour speakeasy on Twitter during the campaign—were actively making the world a more terrible place. In trying to come up with funny things to say on Twitter, reveling in all our hearts and RTs, some of us in the media often lost sight of any world beyond Twitter, and any mission beyond it. In the moment, I was really proud of a lot of these tweets. Now I look at them and mourn all the bigger stories, the real stories, that I missed in the search for quippery. I should have done as the famous quote-tweet instructed: deleted my account.
SEAN CRAIG (@sdbcraig), media reporter at Canada's National Post
I wrote a story about Sears Canada changing its FUCKING LOGO for the first time since 1980something (Sears Canada's new logo 'bold, confident' and not blue-and-white). An editor noticed this news. I think it was a slow day and we needed newspaper content. Inexplicably, it did giant traffic as well, which made me suicidal.
DOROTHEA LASKY (@DorotheaLasky), poet; author of Rome: Poems; poetry professor at Columbia University's School of the Arts
The last few months of 2016 I decided that I was going to write a short collection of poems called Snakes, just to represent the political and world landscape, some people I had recently purged from my life, parts of my own self and just the general sense of a reptilian nature in humans, and/or maybe what the idea of ruthlessness really means. The problem with writing, and especially writing poetry, is that once you decide that you are writing about something, you kill the potential for anything being any good. It was hard to work against all the cliché imagery about snakes or all of the ideas that a snake motivated by greed might be pure evil. Scattered in these horrendous poems I wrote lines like "My two-fanged lover," "Snakes are very slittering creatures that go on the bottom of the earth," "Everyone's a snake" and "At night the snakes go/Whack whack whack." Worse yet, really trite and obvious conclusions came out, like ending one poem with lines like "I am going/To die," probably all because my creativity was so constricted. That being said, I will make some treasure from trash and plan to finish Snakes early in 2017, maybe framing these doozies around some better gems and salvaging their worth.
JESSICA FIRGER (@jessfirger), senior writer for Newsweek
Within the span of 10 days, I wrote two stories on penile surgery. One of the stories had a lead that my editor suggested is my greatest accomplishment as Newsweek's health writer: "Things are looking up in life for a patient in Boston, thanks to a dead man's penis."
COREY BEASLEY (@coreybeasley), freelance culture writer, novelist at work, creative strategist at The Daily Beast
The worst thing I wrote in 2016 was a tweet, which from a glance at my Twitter metrics places it in a first-place tie with the other 52,200 worst things I've ever written. This particular Worst Thing was a knee-jerk reaction to that now-infamous piece The Nation ran about "identity politics" at MTV News, where Wei Tchou blunders through an attempt to discuss something I think is Very Important and Very Not Talked About Often Really—the ongoing appropriation by corporate media of left-liberal politics and messaging in the service of, you guessed it, private profit. I was thrilled to see a major piece addressing the cognitive dissonance of a legendarily exploitive Viacom property suddenly shifting its brand identity toward anti-racist, anti-sexist, anti-xenophobic—you know, anti-capitalist—messaging, so I signal-boosted the piece in a series of typically chest-pounding tweets.
As it happens, I'm also a straight, white cis dude, which means it was easy for me to overlook the racist assumptions throughout the piece, all of which you can find delineated for you somewhere else online. I sidestepped that racism in favor of a reading that fit with my own anti-corporate ideology—in other words, in a repeat of 2016's race-to-the-bottom political discourse in general, I was offered a choice between It's About Class and It's About Race, and I signed up for It's About Class. Fortunately, Twitter was there to drag me, and a few short conversations there helped me figure out why I'd done something stupid by voicing support for the thing.
That's a Twitter Does Discourse success story, in that it helped me see through my own blinkered perspective to get at a larger truth. I don't know if I think Twitter's record these days, as a whole, has as many of those wins as we might hope. Most everyone seems to have found their preferred echo chamber by now. It best serves a sort of brute discourse, where you speak in banal RT-worthy aphorisms and then, satisfied by your own verified (lol) brilliance, soft-block the haters and the losers who disagree, and wait 15 seconds until you can jump into the next outrage shitstorm. We still need to have that conversation about why woke corporate media sucks, by the way. I'm just sure as shit not starting it.
LILY HERMAN (@lkherman), managing editor of WayUp, contributor to Teen Vogue, Time, Mashable, and Elle
This article (10 Things You Can Always Expect to See on Kylie Jenner's Snapchat) was an "investigative" piece in the sense that I had to follow Kylie Jenner on Snapchat, screen-shot dozens of snaps over the next two weeks and even take notes on patterns I noticed in her snaps. For me, it wasn't so much my writing or even the pitch itself; it was just that I had upwards of 80-plus screen shots of this girl on my phone, and anyone who saw me note-taking while watching her Snapchat story intensely, or scrolling through photos of just her, thought I was creepy as hell.
MATT PEARCE (@mattdpearce), national reporter for the Los Angeles Times
I almost always hate anything I wrote more than two years earlier, and I suspect my coverage of the Republican National Convention (A Reporter's Diary From Outside the GOP Convention) will eventually fall into that category. That was such a weird time. Journalists were preparing for Chicago in '68, packing body armor and taking safety classes because we were freaked out about a possible terror attack or shootouts between skinheads and black nationalists. I had a Kevlar vest and helmet crammed into my suitcase. But as a million reporters and a zillion police descended on downtown Cleveland, maybe 150 protesters came out. You'd go to cover a new demonstration, and it would be all the same people from the last one. The revolutionary communists showed up everywhere. So did the different religious fundamentalist groups, who would tell us we're going to hell and then catcall each other as heretics. Conspiracy theorist Alex Jones was rampaging through the streets while platoons of cops walked around with nothing to do because things never got violent. It got so bad that journalists started writing about each other, which is always a sign of trouble. I'm used to covering situations where everybody hates everybody else, but we'd had this idea to do a first-person reporter's journal of the scene outside the RNC that would be updated multiple times a day: something like Hunter S. Thompson, except, you know, sober. But with no real news, instead it turned into a weeklong, real-time chronicle of my descent into paranoid self-loathing. I'm still afraid to look.
JULIA EDELMAN (@_juliaedelman), writer for New York magazine, author of Love Voltaire Us Apart
I wrote a book this year called Love Voltaire Us Apart: A Philosopher's Guide to Relationships, and it's made up of imagined love letters, advice columns and breakup letters written in the voices of philosophers such as Kant and Aristotle. Although I'm proud of it, I am sure that these philosophers would have been very disappointed. In Plato's Symposium, he discusses the "ladder of love." The ladder represents the ascent a lover might make from the lowest rung, pure physical attraction, towards the highest rung, the apprehension of the Form of Beauty itself. I realized that this book does the opposite. It not only descends downward but keeps going past the lowest rung and runs straight into the ground once it incorporates online dating. The book shows how applicable philosophy can be to modern relationships, but the only reason Marx would ever buy this book would be to burn it to stay warm.
JASON KATZENSTEIN (@JasonAdamK), illustrator and cartoonist for The New Yorker
Every week I pitch The New Yorker 10 cartoon ideas. In these batches there tend to be some duds. Of the roughly 500 cartoons I pitched this year, this is the one I'd put at the bottom of the barrel. Its awfulness was later compounded when I watched the pilot of Sex and the City (for the first time) and Carrie says, "Cupid has flown the co-op." So the pun is awful and unoriginal. If there's any saving grace here, it's that I still think chickens in sunglasses are pretty funny.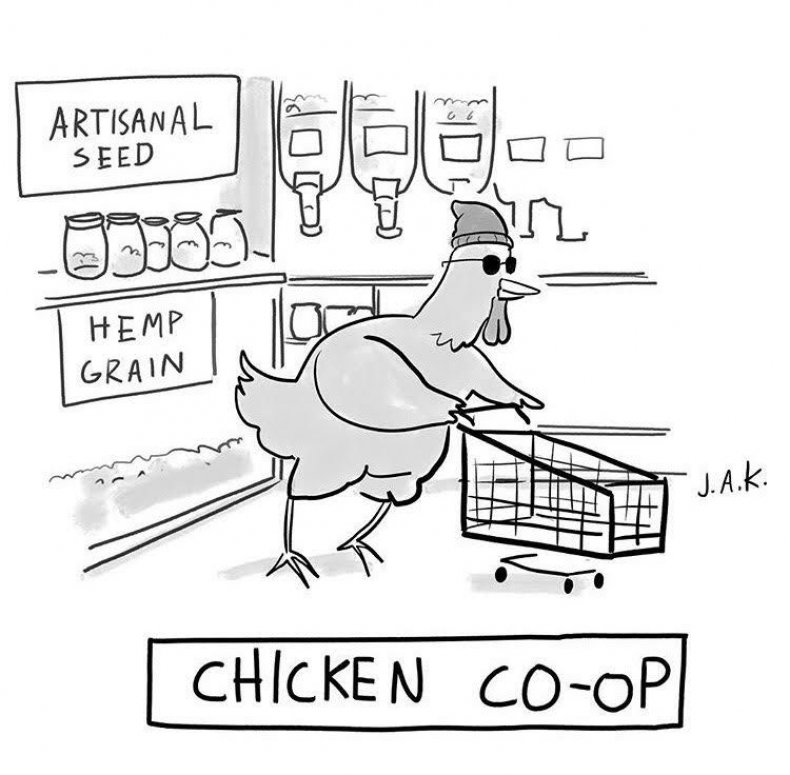 LUCY WESTCOTT, writer and reporter for Newsweek
Ten days before Christmas, I wrote a story about Yasmin Seweid, a teenage Muslim from New York City who lied to the police about being the victim of a hate crime (Yasmin Seweid's Arrest Highlights Pressure on Some Muslim Teenage Girls). Within an hour of publication, I found myself living through my worst writing experience to date. The article was picked up by numerous conservative blogs and personalities on Twitter, spreading far and wide among people who call themselves "deplorables" and include frog emojis in their Twitter handles. Later that day, I deactivated Twitter after receiving death threats and waves of hate and abuse over the story. Still, I don't regret writing it.
It goes without saying that fabricating a hate crime and lying to the NYPD is not only wrong; it's a crime. Yet many Muslim women have been attacked in the U.S., and some have faced members of the public trying to pull off their hijabs, something Seweid claimed happened to her. Several reports said Seweid made it all up to avoid being punished by her parents, as she was out drinking with friends past her curfew. My story spoke about the pressures some Muslim women and girls face as they navigate Western cultures alongside strict, conservative parents. I also included the fact that after Donald Trump's election, there was a documented rise in hate crimes. I was accused of defending Seweid, casting her as a victim and blaming Trump supporters for her fabrication.
The comments under the story are a PG-rated look at the abuse that exploded in my Twitter notifications two weeks ago. I still haven't recovered from opening my notifications to photos of severed heads, and I don't plan to reactivate Twitter anytime soon. The incident—my first time experiencing the raw terror of online abuse—sent me to a dark place; I worried later that night if the people who attacked me would go after my family and friends. Sadly, this is the world journalists have to live in now.
BRIAN ABRAMS (@BrianAbrams), editor-in-chief of Death and Taxes, author of Die Hard: An Oral History
I recall very little pushback among the Death and Taxes staff when I concocted this headline (Blowjob queen's funeral scheduled for Friday) back in March, mostly because I think we were all pretty committed to calling out the first lady for not lifting a finger while tens of thousands of gay Americans died from AIDS. So, you know, it didn't feel to us as if we were slut-shaming so much as recognizing Nancy's hypocrisy. Plus, I'm really into presidential history.
JEREMY BARR (@jeremymbarr), former media reporter for Ad Age, freelance writer for hire
When I wrote this story (The New York Times Pulls Ahead of The Washington Post for Unique Visitors'), I knew it was a little silly, because I've spent enough time covering digital metrics to know how flawed and limited they are. But, at the time, people were really into this whole New York Times vs. The Washington Post micro-feud that the Post fanned by calling themselves "The New Paper of Record," so I thought I'd throw some catnip to the haters. But the story didn't end up getting much of an audience, and I ended up getting sub-tweeted thoroughly, so I'm not happy that I wrote and published it. That being said, I am strongly in favor of media beefs, and I am committed to contributing reporting that both incites and inflames intra-media tensions whenever possible and journalistically permissible.
JOHN WALTERS (@jdubs88), senior sports writer for Newsweek
Records are made to be teased but not necessarily broken. Or so I thought when I cynically predicted that the Golden State Warriors would fall short of breaking the Chicago Bulls's 20-year-old record for having the NBA's best regular-season record (Why the Golden State Warriors Won't End the Season With the Best Record of All Time). The Dubs stumbled with two losses in early April but beat the San Antonio Spurs twice in the season's final week to finish 73-9.
P.S. I also predicted them to win the NBA Finals (they lost).
KENNETH GOLDSMITH (@kg_ubu), poet, professor at the University of Pennsylvania and author of the book Wasting Time on the Internet
The worst thing I did this year was to retype the entire October 1966 issue of Playboy from start to finish onto a ream of onion skin typewriting paper. The result was 127,544 words in 418 pages. It took me three months to finish. After I was done, I stuck it in a drawer.
NATE SILVER (@NateSilver538), editor-in-chief of FiveThirtyEight
Nate Silver did not respond to our emails.