A 13-year-old Breaks Yoga World Record for Doing 15 Backward Crunches in One Minute
A 13-year-old girl has set a new world-record by performing 15 tough yoga asanas in under one minute.
The video footage showed Kushi doing 15 challenging backwards crunches, which saw her sliding down into her back head first.The move is called Niraalamba Poorna Chakrasana.
Kushi only started doing yoga three years ago, and has entered the Indian Golden Book of Records for her performance.
Kushi originally turned to yoga after suffering from breathing problems. Her father took her to a yogi who showed her how to improve her respiratory issues, and now she aspires to become a yoga teacher.
Kushi also won two golds and two silvers at an event in Vietnam in 2016.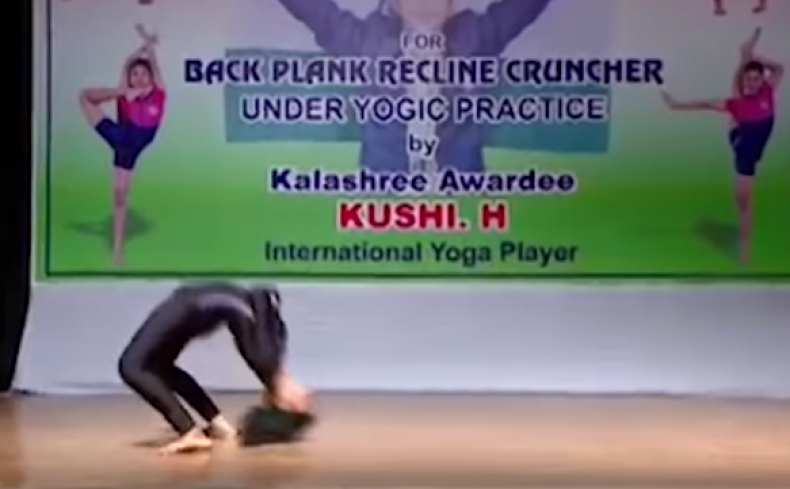 International Yoga Day falls on the June 21 this year. To mark the day, 60,000 people will attempt to break another world record - the most people doing yoga at once.
"At first, it was planned to conduct the mass yoga at 13 venues, including the grounds of the Mysuru Palace, and its adjoining major roads, but one of the conditions for entering the Guinness Book of World Records is that an event must be held in one compounded venue. So the Mysuru Race course was chosen," D Randeep, the Mysuru Deputy Commissioner told the Deccan Chronicle.
Yoga is incredibly popular in India and is considered to have healing and medicinal powers.