Child Bride, 13, Broke China's Marriage Law, Regulator Says
A 13-year-old child bride is to be ordered back to school after she and her 17-year-old boyfriend broke Chinese marriage law, a regulator said on Saturday.
Civil affairs officials cannot validate the marriage as Chinese law only permits unions for men 22 years or older and women above the age of 20.
The underage newlyweds became a trending topic on China's social media platforms after a video showed them taking part in a wedding feast in their native village of Fengxin on Thursday.
According to their respective families, the teenagers had met online and were in a relationship for a year before being married under local customs in the Guiyu, a town in Shantou in southern China's Guangdong Province.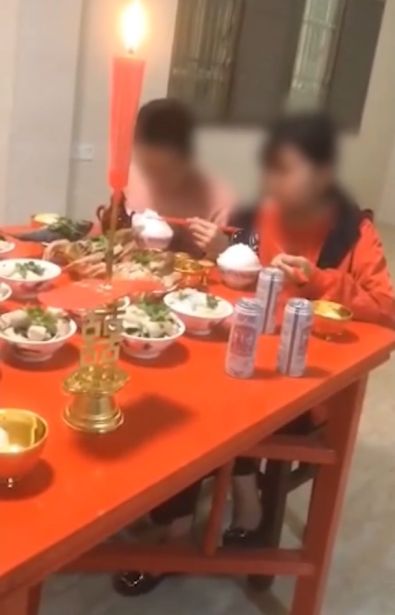 The town government investigated the contents of the video and found the "husband and wife"—identified only by their family names Lu and Zhuang—had broken marriage law, an online statement read on Saturday.
They had not tried to validate their marriage at their local Civil Affairs Bureau, the municipality said. The office would not have been able to do so lawfully, Chengdu-based Red Star News reported on Sunday.
Both teenagers had already left school, while their families permitted the wedding on November 26 due to a "thin" understanding of the country's marriage law, the local government added.
The regulator said the 13-year-old was returned to her parents, who still bear responsibility as her legal guardians. The municipality would also facilitate the girl's return to school under provisions in China's policy of at least nine years of compulsory education.
Guiyu Town said investigations into the incident were still ongoing, but it was unclear whether either family faced charges for the unlawful marriage.
Chinese Communist Party newspaper Global Times said the Zhuang family may have broken the law by pulling their daughter out of school.
A Fengxin village spokesperson told Red Star News that underage marriages were "very rare" but admitted officials needed to raise the level of general education among minors.
Under normal circumstances, offenses including statutory rape of a minor under the age of 14 would apply if the couple had had sexual intercourse, a lawyer told the publication. But as the boy is himself a minor under the age of 18, he would not be criminally liable.
Global Times noted that China's Minor Protection Law forbids parents or other guardians from permitting or forcing minors into marriage.
Low education and lack of knowledge of the law in rural areas were still major obstacles in China's grassroots development, an expert told the paper.