A 13-year-old student died on Saturday following a major overdose on fentanyl.
The child, whose identity has not been revealed, was found in serious condition on Thursday at the Sport and Medical Sciences Academy in Hartford, Connecticut. He was taken to a local hospital for treatment, but succumbed to his condition on Saturday evening, police said.
In a statement, Hartford Mayor Luke Bronin referred to a "shocking quantity" of "deadly drugs" accessible to the student.
"Our city grieves for this child lost, for his loved ones, his friends, his teachers, and the entire SMSA family," Bronin said, according to NBC Connecticut. "We still have much to learn about the circumstances of this tragedy, and about how a child had access to such a shocking quantity of such deadly drugs, and our police department will continue their investigation and seek to hold accountable the adults who ultimately are responsible for this child's death."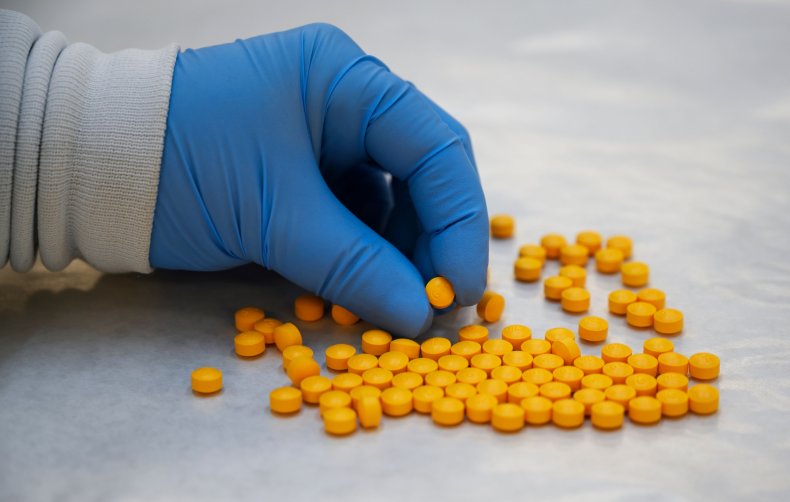 Police searching the school in the wake of the overdose found 40 small bags of powdered fentanyl. The bags were reportedly discovered in the gymnasium and several classrooms. Two other students were found to have been exposed to the drug. They have since been released from the hospital and returned home.
"[Thursday] was a very challenging day, a hard day, a scary day for our school community at The Sport and Medical Sciences Academy and our entire Hartford Public Schools community," Dr. Leslie Torres-Rodriguez, the superintendent of Hartford Public Schools, said in a statement.
After the exposed students were discovered mid-morning on Thursday, the rest of the school was put into lockdown. Once students were being dismissed, their shoes were checked to make sure they had not been exposed to the drug as well. Virtual and in-person support services are being offered to those that need them.
The school is now in the process of being sanitized. Samples taken of the powdered fentanyl will be sent to a lab in New Jersey for testing. It is unknown at this time when the building will reopen.
The investigation into the case remains active at the Hartford Police Department. The current theory is that the drugs were brought to the Sport and Medical Sciences Academy by a student.
Newsweek reached out to the Hartford Police for a comment on this story.
Newsweek previously reported that around 53,000 Americans died as a result of opioid use in 2021, based on provisional data provided by the CDC. The data did not account for December and the last 10 days of November.