13-Year-Old Florida Cheerleader Tristyn Bailey Was Stabbed 114 Times by Schoolmate Aiden Fucci, State Attorney Alleges
Tristyn Bailey, a 13-year-old Florida cheerleader who was killed earlier this month, was allegedly stabbed 114 times by 14-year-old schoolmate Aiden Fucci.
On Thursday, Seventh Circuit State Attorney R.J. Larizza announced that an autopsy found 114 stab wounds on Bailey—49 of which the medical examiner determined were defensive in nature.
Surveillance video of the two teens leaving the place where they worked together also showed signs of struggle between Bailey and Fucci.
"There certainly was a struggle. There were defensive wounds on this poor young lady and she was fighting for her life," Larizza said at a press conference.
Bailey was found dead in a wooded area of St. Johns, Florida, on May 9 after being reported missing earlier that day.
St. Johns County Sheriff Rob Hardwick previously told WJXT that the girl had been stabbed a "horrific" number of times, but did not disclose further information about the nature of the incident.
A day after Bailey was found, Fucci was arrested in connection to her death and charged with second-degree murder.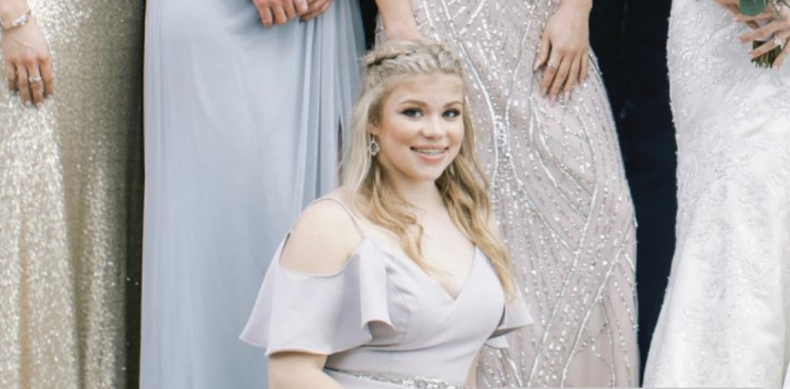 Investigators believe the killing to have been premeditated not only by the number of stab wounds, but because Fucci had "made statements to several people that he intended to kill someone."
"He didn't say who that was, but he indicated to witnesses that he was going to kill someone by taking them in the woods and stabbing them, which are certainly the facts of this case," Larizza said.
He added: "The sad reality is that this could have been simply a case of the wrong place at the wrong time."
Earlier on Thursday, motions filed in Volusia County showed that prosecutors had upped the murder charges to pre-mediated first-degree murder and that Fucci would be tried as an adult.
"It was clear to us, after we looked at what happened, that it was not appropriate to charge the defendant as an adult, but it was really the only choice we could make," Larizza said.
"There was no other alternative. The juvenile system is geared for kids, maybe with drug issues or that commit non-violent crime," the state attorney added. "When you get kids that get to this level of violence, the time and accountability is not there and the programs—it's just not there. The adult system is where this case belongs."
Investigators did not specify if there were any signs of sexual assault, but said they are still looking into the case.