13-Year-Old Girl Allegedly Killed by 14-Year-Old Boy Was Stabbed 'Horrific' Amount of Times: Sheriff
The sheriff overseeing the case involving the killing of a 13-year-old girl allegedly by a 14-year-old boy ruled out the possibility of the incident being an accident, saying the girl was stabbed a "horrific" number of times.
"I don't wanna mention the number of times, but it's horrific. It is horrible," St. Johns County Sheriff Rob Hardwick told WJXT. "And the word accident is nowhere involved in this case."
"This is a cold-blooded murder of a 13-year-old young girl who did not deserve to die," the sheriff added on Tuesday.
Tristyn Bailey, the 13-year-old girl, was first reported missing on Sunday and found dead hours later in a wooded area of St. Johns, Florida.
Authorities have arrested 14-year-old Aiden Fucci, a classmate of Bailey's at Patriot Oaks Academy, and charged him with second-degree murder in connection with her death.
On Tuesday, the St. Johns County Sheriff's Office said the chief medical examiner had ruled the death a homicide caused by "sharp force trauma by stabbing."
Although Hardwick is a veteran law enforcement officer, he only recently took on the position of the sheriff of St Johns County last year.
"We're going to look at every aspect, every crime that's out there. Our guys and girls are going to leave no stone unturned," Hardwick said. "So those facts will come forward as the office of the medical examiner will actually complete their investigation."
The sheriff's office said about 100 detectives are working the case.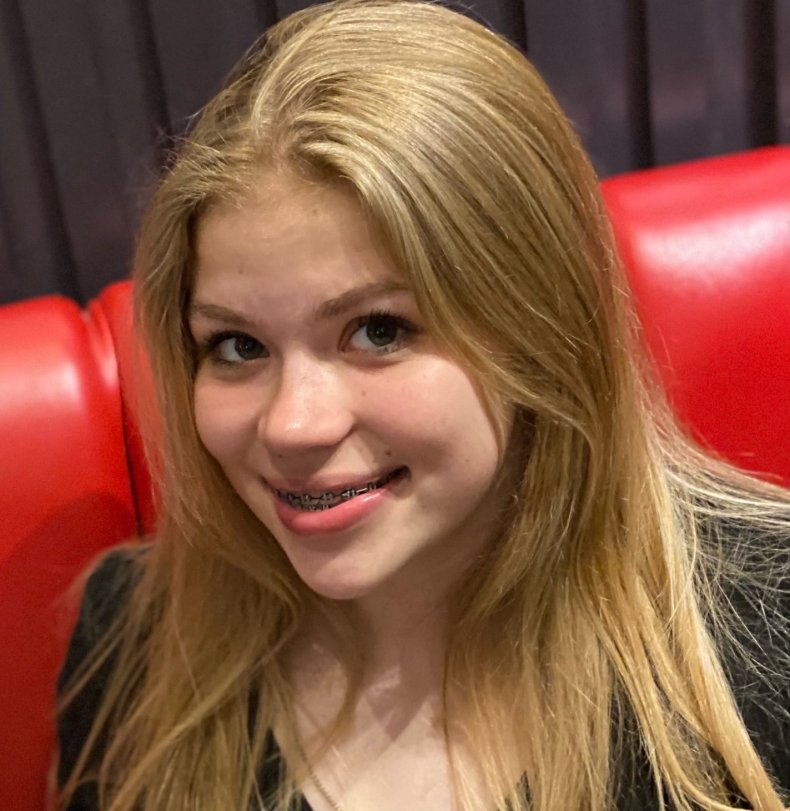 Hardwick said Fucci is the only suspect that detectives have in the case.
Police arrested him after he made several "admissions" of guilt during questioning.
"We were able to obtain numerous search warrants which led to the location of multiple items of evidentiary value," a press release from the sheriff's office added. Those items have not yet been disclosed to the public.
The 14-year-old appeared in court on Tuesday for the first time. The 7th Circuit State Attorney's Office has not yet decided if Fucci will be charged as an adult or a minor. In the interim, he has been ordered to be held in custody by Department of Juvenile Justice for the next 21 days.
"I can just tell you that the man is a cold-blooded killer, and I hate to say man because he's a child, but he committed a man's crime," Hardwick told WJXT. "With that being said, of course, I think he's being held responsible for the crime he committed."
After Bailey was found dead, students at Patriot Oaks and neighboring Durbin Creek Elementary were encouraged to wear white in her memory. Neighbors also tied aqua-colored ribbons around their mailbox to pay tribute to Bailey's favorite color and show solidarity with her family.
"The gifts, prayers, thoughts, messages, donations, hugs and memories shared have been overwhelming," Bailey's sister, Britney, wrote in a Facebook post. "We cannot believe the boundless outcry of support for Tristyn and our family. She DESERVES this and we all know our center of attention queen is looking down freaking out about her MILLIONS of views. We love you so much, it hurts. Aqua Bows forever."