Teenager Who Claims She Was Choked By New York Subway Clerk Sues For $2.5 Million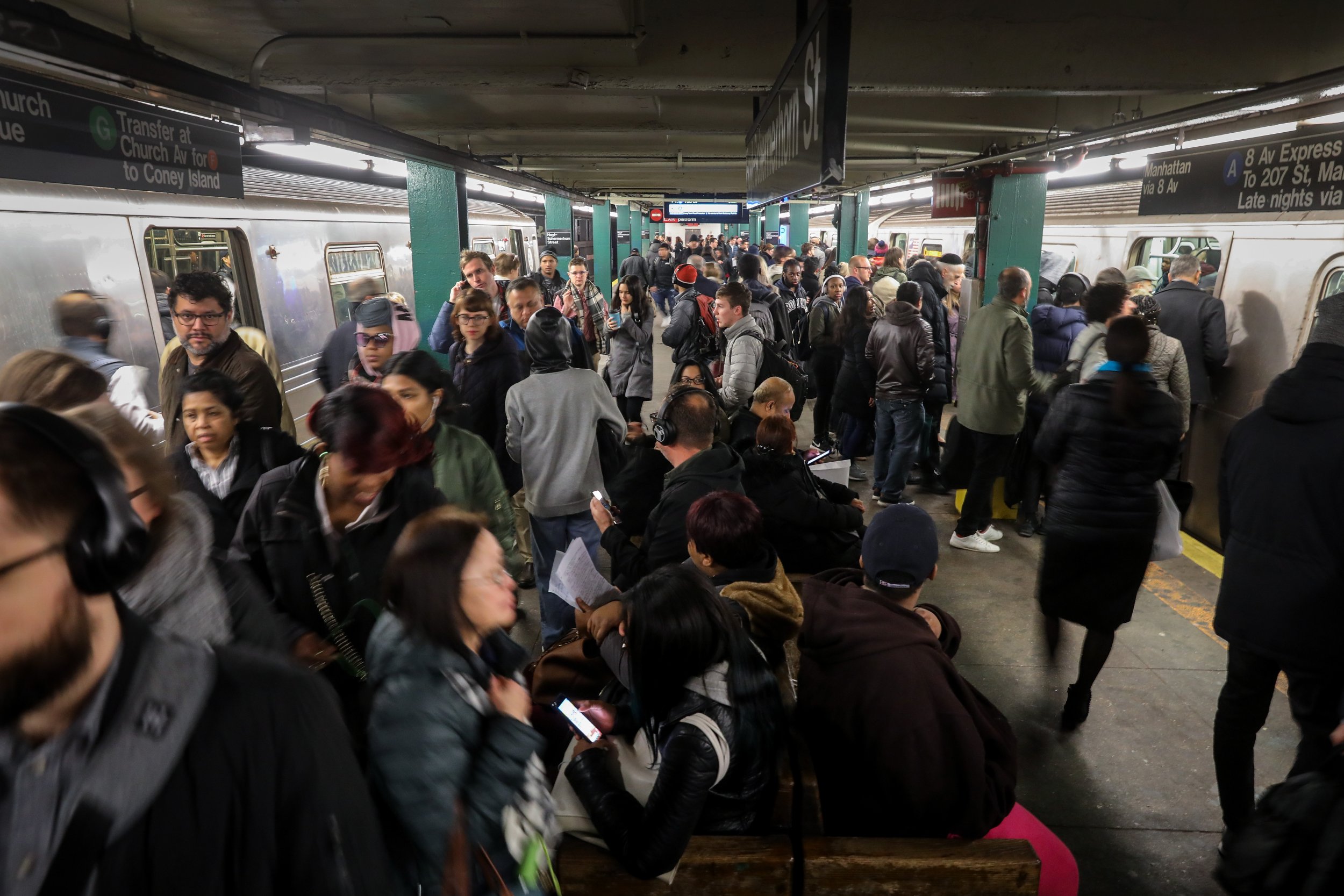 A 13-year-old Brooklyn girl claims she was choked and manhandled by a Metropolitan Transportation Authority (MTA) ticket booth employee in New York City on her way home from school and is now suing for $2.5 million in civil damages.
In a video of the incident, an elderly man can be seen attacking Anaila Muhammad at a subway stop on March 15. According to Muhammad's attorney, MTA clerk Rida Elzeck, 60, grabbed the teen by the neck and violently pushed her.
After being identified through the tape, Elzeck has been charged with misdemeanour assault, criminal obstruction of breathing, endangering the welfare of a child, menacing and harassment.
On March 15, at around 4 p.m., a signal failure occurred on a train and passengers were encouraged to walk to the next station, reported the New York Daily News. Muhammad and her friend decided to walk to Fourth Avenue and arrived an hour later. Elzeck then allegedly approached her and assaulted her.
"He was cursing at her, calling her a 'retard' for no reason," said Herkema Powell, Muhammad's mother.
Three adult witnesses then reportedly confronted Elzack and called the police. "[They] told my daughter to wait to give them a statement," Powell said.
When the police arrived, Elzack accused Muhammad of instigating the incident by assaulting him first. Authorities took the youth to the station where they handcuffed and questioned her, according to Scott Rynecki, her family lawyer.
"They interrogated her and tried to scare her by getting on the phone in front of her, asking 'How much time for juvenile assault 2 charge?'" he said.
Rynecki confirmed that the family are set to file a $2.5 million notice of claim this week against the MTA, the NYPD and Elzack.
Following the incident, Powell revealed that her daughter was "not doing too well. She has post-traumatic stress syndrome. She's not able to ride the train by herself or have anyone stand behind her. She's really… scared and hasn't been sleeping well and she's just not the same as she was before the attack."
Jay Schwitzman, Elzack's lawyer, claimed that his client was just doing his job.
"Mr. Elzeck, a 22-year veteran employee of the MTA, was injured and arrested after he pushed out a fare evader that refused commands to leave through the exit that was used for unlawful entry to the subway," he said.