13-Year-Old Wisconsin Girl Missing After Parents Found Dead in Their Home
Update: 4:52 p.m. EDT–Around 4:30 p.m. EDT, an AMBER Alert was issued for Closs. The alert shared no information about potential suspects or vehicles she may have been abducted in. However, the alert asked anyone with information about Closs to contact the tip line at 1-855-744-3879.
Original story:
The search is on for a 13-year-old girl who was missing following the discovery of her deceased parents inside their Barron County, Wisconsin, home.
On Monday, shortly before 1:00 a.m. CDT, officers from the Barron County Sheriff's Office received a 911 call from an unidentified person asking for help at a residence. When deputies arrived at the address, they found two adults dead from apparent gunshot wounds.
Barron County Sheriff Chris Fitzgerald told KMSP that the deceased were later identified as the parents of 13-year-old Jayme Closs, who was not found in the home. The sheriff's office declared her "missing" and "endangered," and asked anyone with information about her disappearance to contact the office.
The police department identified Closs as 5 feet tall and weighing about 100 pounds, with green eyes and blonde or strawberry-blonde hair. Newsweek reached out to Fitzgerald but did not receive a response in time for publication.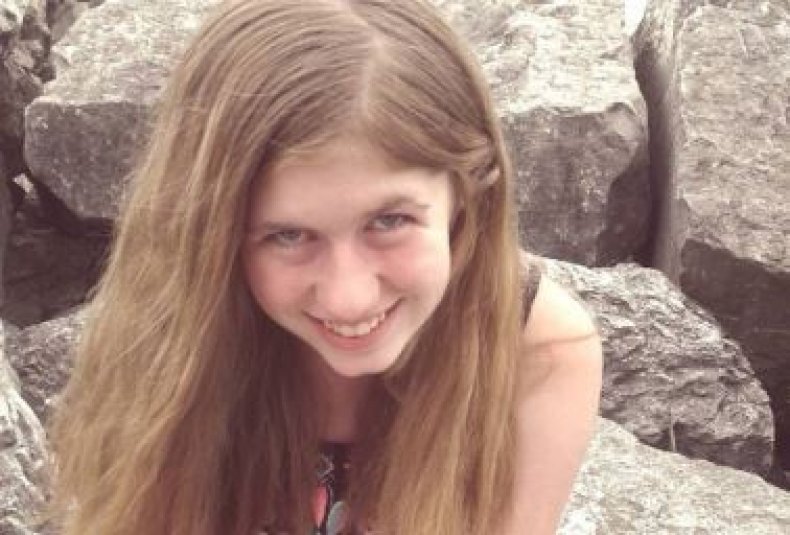 Fitzgerald told KMSP that there had never been emergency calls to the home before. As of Monday morning, investigators had no credible leads.
At the time of publication, an amber alert had not been issued for Closs. For an amber alert to be issued, police must confirm that the child was abducted and that the child must be at risk for serious bodily harm or death. Other requirements include:
Enough descriptive information about the victim and the abduction for law enforcement to issue an amber alert to assist in the recovery of the child.
The abduction is of a child who is 17 years old or younger.
The child's name and other critical data elements, including the child abduction flag, have been entered into the National Crime Information Center (NCIC) system.
Fitzgerald, who described the scene as "tragic," said he was unsure if Closs had been kidnapped or left the home on her own. During an interview with the Associated Press, the sheriff said the police department had no suspect or vehicle information related to the teen's disappearance.
"Our main objective is to locate the 13-year-old," said Fitzgerald.
KMSP reporter Paul Blume tweeted that the sheriff told him when the 911 call came through, operators heard noise in the background but no one was specifically talking into the phone. To gain a better understanding of the situation, investigators attempted to clean up the audio to hear it more clearly. Blume also said the FBI had been called to help with the search.
This is a developing story and will be updated as more information becomes available.