13,000 Palestinian Structures Face Israeli Demolition Orders in West Bank, Says U.N.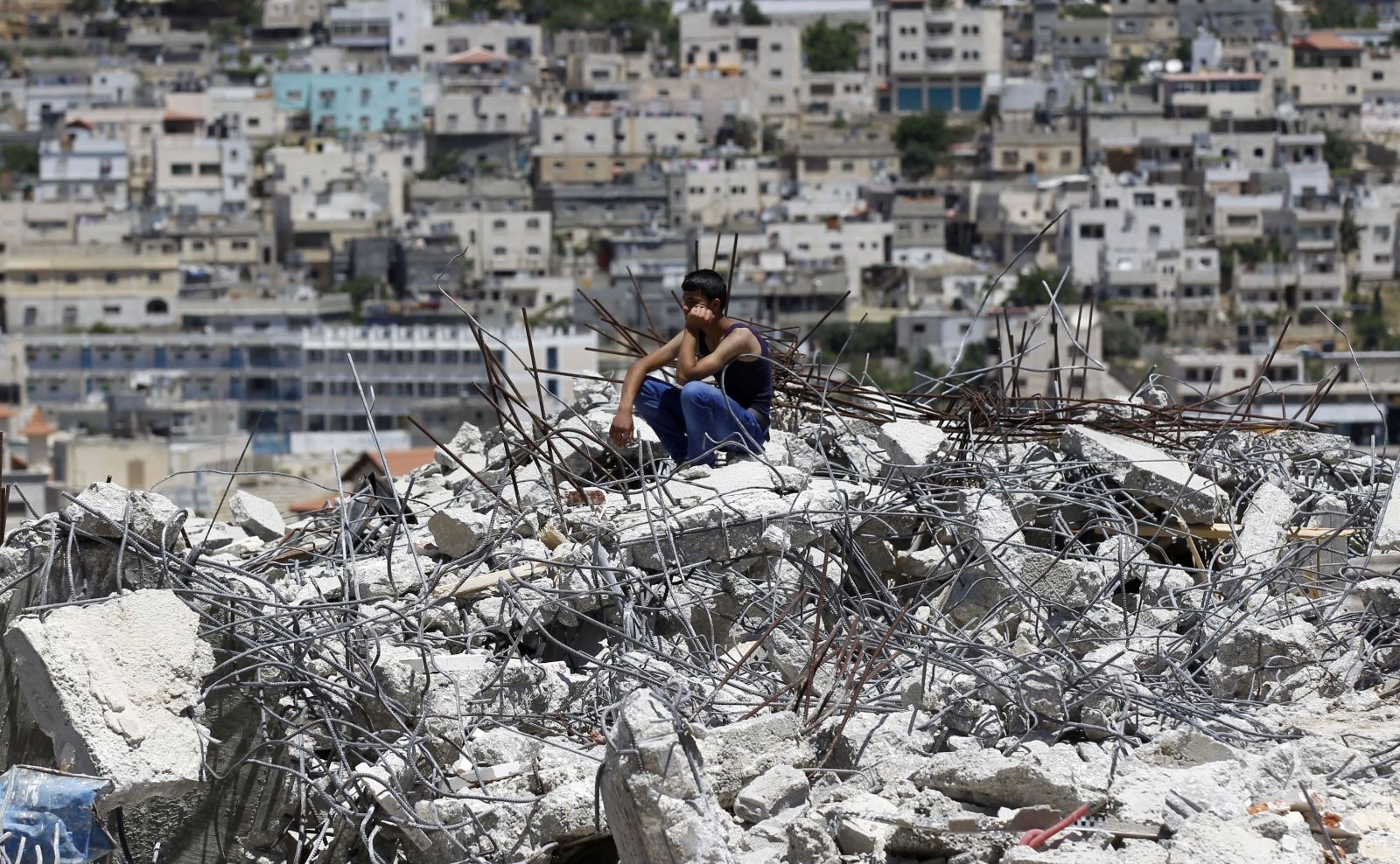 An estimated 13,000 Palestinian-owned structures in the West Bank remain at risk from Israeli demolition orders, leaving households in a "state of chronic uncertainty and threat," a new U.N. report said on Monday.
The U.N. Office for the Coordination of Humanitarian Affairs (UNOCHA) report, entitled "Under Threat," says that official data released by Israeli authorities under freedom of information legislation shows that Israel had issued 14,087 demolition orders against Palestinian-owned structures—including homes—in the Israeli-controlled Area C of the West Bank between 1988 and 2014.
Of these, 11,000 demolition orders remain outstanding as they do not expire, and these orders affect 13,000 Palestinian structures. The total structures affected between 1988 and 2014 is estimated at 17,000 by the UN body.
These figures represent a record number of demolitions scheduled per year. The figures released by the UN body show that only 49 demolition orders were given a year on average between 1988 and 1995; 304 on average between 1996 and 2001; rising to 511 between 2002 and 2009; finally reaching an average of 966 demolition orders per year between 2010 and 2014. The latest figures for demolition orders represent an increase of 1,871 percent on the figures for 1988 to 1995.
"While only a minority of the orders issued are executed, these orders do not expire and leave affected households in a state of chronic uncertainty and threat," the report says.
"Where the orders are implemented, they have resulted in displacement and disruption of livelihoods, the entrenchment of poverty and increased aid dependency."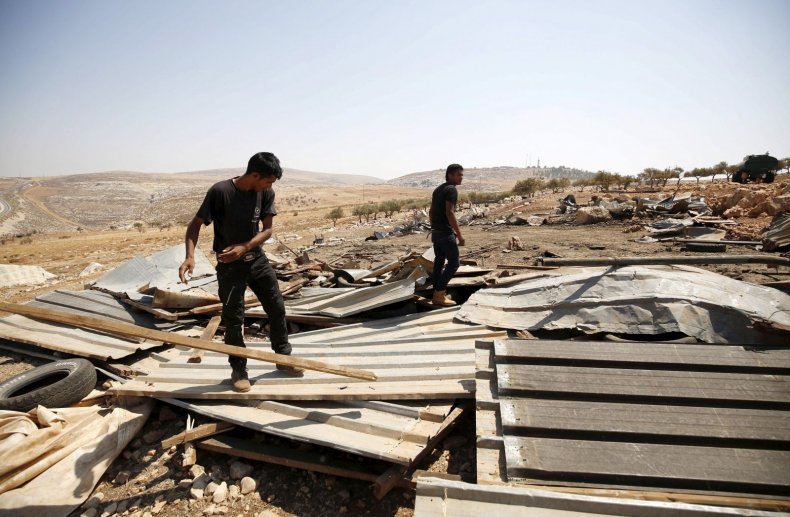 Many demolitions are carried out by Israeli authorities because they say that the Palestinians residing in them have not obtained the required permits for their construction. However, the U.N. report says that "discriminatory allocation of public land" makes it "nearly impossible" for the Palestinians to obtain building permits, with Palestinians claiming that they are routinely denied authorisation.
UNOCHA's figures showed that 570 demolition orders were "ready for execution," 8,110 are "in process" and 2,454 are "on hold due to legal proceedings."
Additional figures in the report show that 4,325 of the outstanding demolition orders affect the Palestinian Bedouin community. Of those, 1,442 are in the Hebron area of the West Bank, 1,040 in Jerusalem and 622 in or around the West Bank city of Jericho.
A spokesperson for the Coordinator of Government Activities in the Territories (COGAT)—the body responsible for implementing the Israeli government's policies in the West Bank and the Gaza Strip—was not immediately available for comment.
Approximately 300,000 Palestinians live in Area C, an administrative region of the West Bank created under the Oslo II Accord signed in 1995 and accounts for 60 percent of the West Bank's territory.
Area C is under full Israeli civil and security control and Israeli human rights group B'Tselem says that Israel "views the area as there to serve its own needs." Most Jewish settlements, defined as illegal under international law, are built within Area C of the West Bank.