132 People Said Trapped After Taiwan Earthquake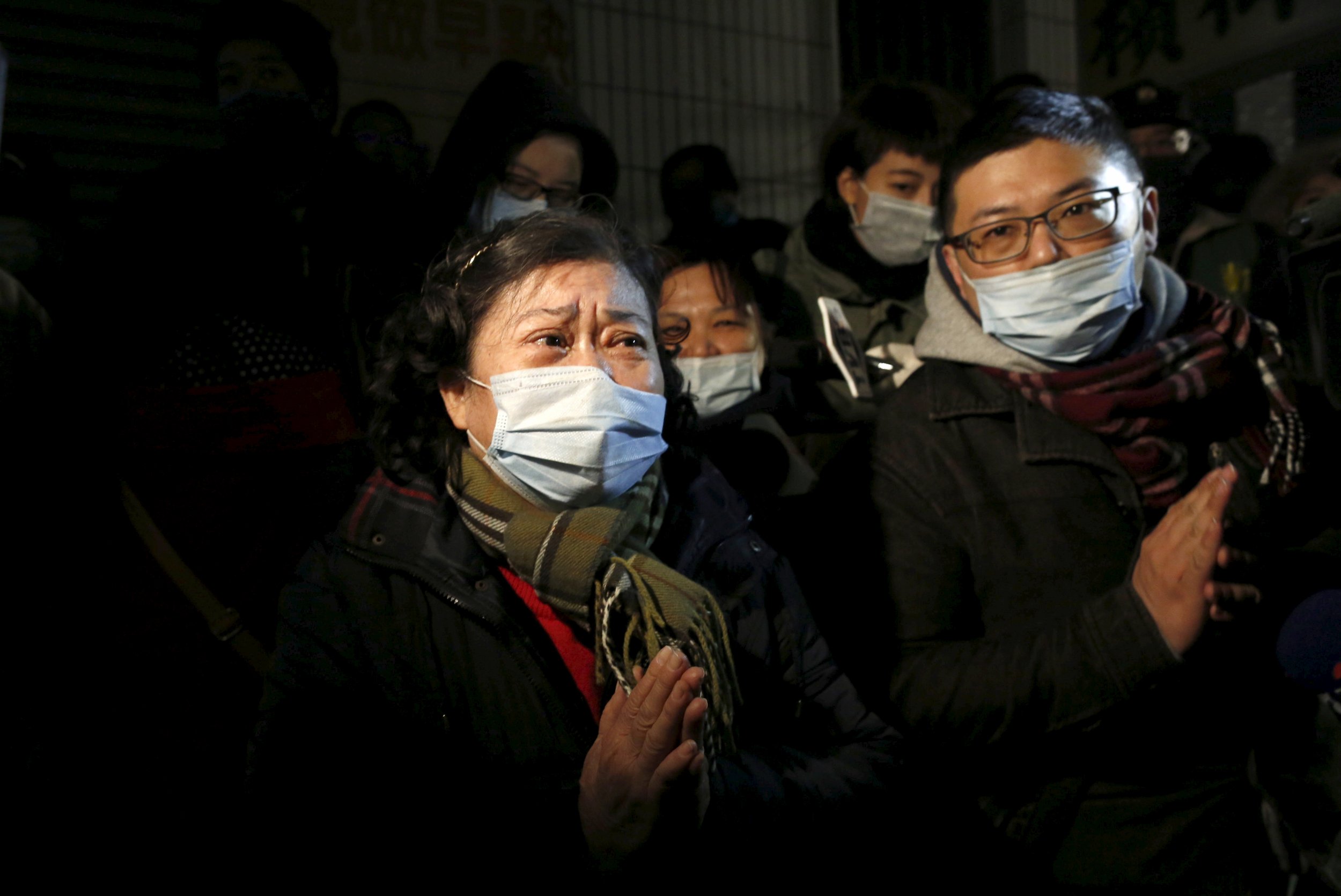 TAINAN, Taiwan (Reuters) - A total of 132 people are still trapped beneath the rubble of a Taiwan apartment tower that collapsed in a powerful earthquake on Saturday morning, a local government official said on Sunday.
The total is much higher than authorities had first estimated when rescuers began combing the wreckage of the 17-story building in the southern city of Tainan with sniffer dogs and acoustic equipment, looking for signs of life.
Rescue crews believed 29 of those still trapped could be reached more easily than the rest who were buried deeper in the rubble, said the official from the Tainan city government.
At least 18 people are known to have died in the 6.4 magnitude quake, which struck at about 4 a.m. local time at the start of a Lunar New Year holiday, including 15 found in the collapsed block, according to the latest official death toll.
As the rescue effort entered its second day, in chilly conditions, Taiwan authorities raised questions over the quality of the construction of the tower, built in the early 1990s.
Liu Shih-chung, Tainan city government deputy secretary general, said television footage of the ruins of the commercial-residential building suggested the possibility of structural problems related to poor-quality reinforced steel and cement.
However, city officials have said it is too early to say for certain if poor construction was a factor in the collapse.
The dead taken from the collapsed Wei-guan Golden Dragon Building on Saturday included a 10-day-old girl who was found in her dead father's arms, local media reported.
Authorities said the building had 96 apartments and 256 registered residents, though more people were inside when it collapsed.
Rescuers wearing red and yellow overalls pulled more than 240 survivors from the ruins and inserted huge supports under slabs of leaning concrete as they searched for additional survivors.
Buildings in nine other locations in the city of 2 million people had collapsed and five were left tilting at alarming angles, a government emergency center said on Saturday.