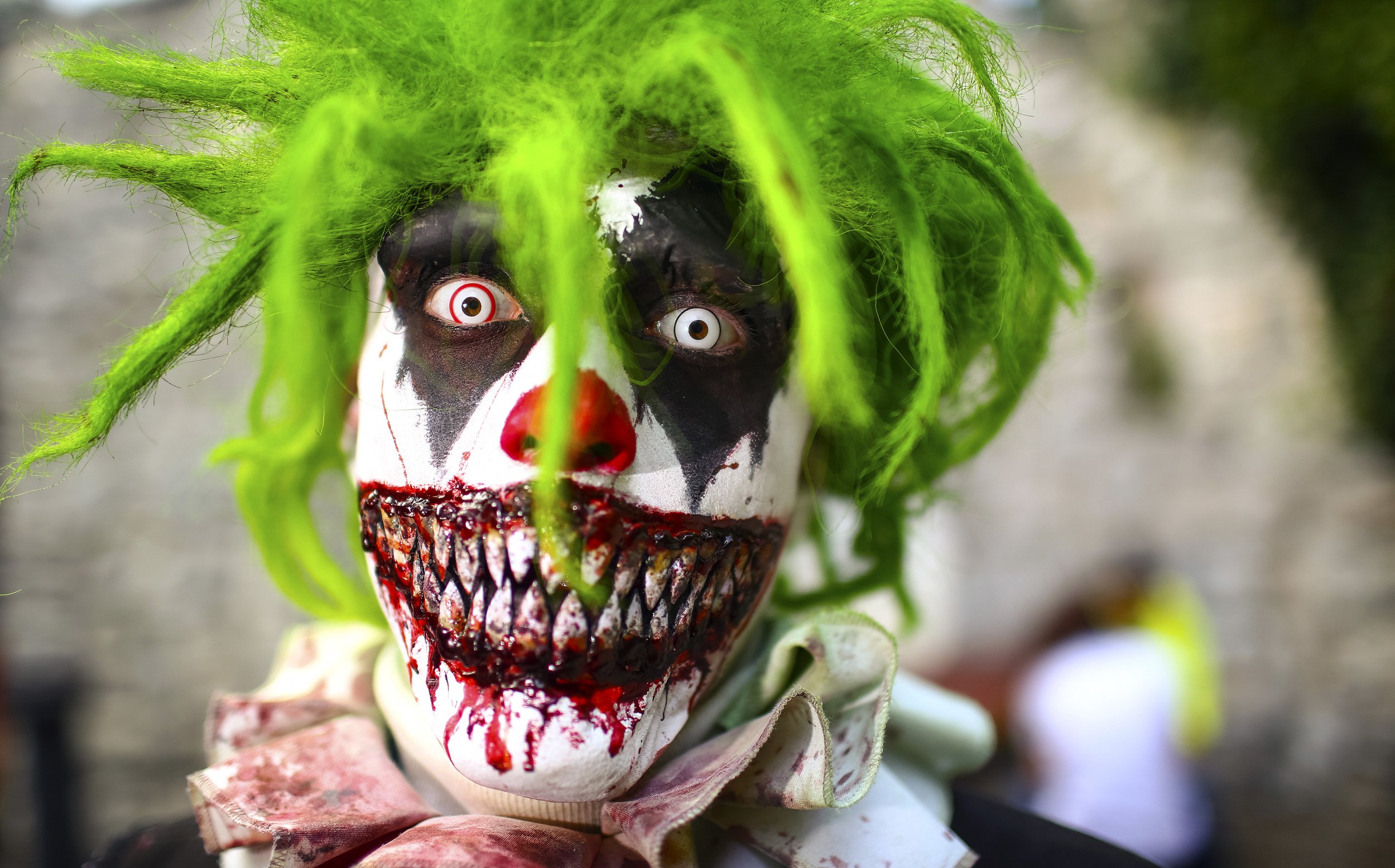 14 teenagers dressed as clowns were arrested in the south of France on Saturday after arming themselves with knives, baseball bats and pistols and intimidating local residents, according to French police.
The incident is the latest in a wave of incidents featuring people in clown costume which has been sweeping France since early October. In Montpellier a man dressed as a clown was arrested after assaulting a man with an iron bar.
Many of these 'clowns' have been sighted outside schools and a source from the police force in northern France told AFP that the "targets are often young children or teenagers". In Bethune last week a man was given a suspended six-month jail sentence for chasing minors down the street dressed as a clown while brandishing a stick at them.
France24 reported that three drivers had complained of 'scary clowns' threatening them during this recent wave of clown related incidents.
Last week French police arrested a group of five teenage vigilantes armed with a teargas canister, hammer and truncheon who had set out to hunt down a clown after hearing about it on Facebook.
French police released a statement, saying that: "Despite numerous reports made to police, there have been only a few sightings of people dressed as clowns having fun scaring passers-by."
"Since mid-October, a rumour inspired by videos published on the internet has created the presence of threatening and aggressive clowns in France," the statement read. "Symptomatic of the impact of the internet, this phenomenon can lead to damaging individual acts and disturbances to public order."
It's thought that the trend may have been spawned by videos of clown pranks uploaded to YouTube and shared on social media. One video, by DMPranksProductions, featuring clowns scaring passersby at night, has been watched more than 31 million times. Popular television show American Horror Story also features a character called Twisty the Clown.
These events have not been limited to France, the London Metropolitan police report that they dealt with 117 clown-related incidents in 2013 alone. This month a masked figure in Portsmouth has been spotted hanging around on the streets, stroking passers by with a single red gloved finger, while in the past month US police have made dozens of clown-related arrests, with a particularly high number of them occurring in California.