A 14-foot Burmese Python Is on the Loose in Indiana After Escaping From Owner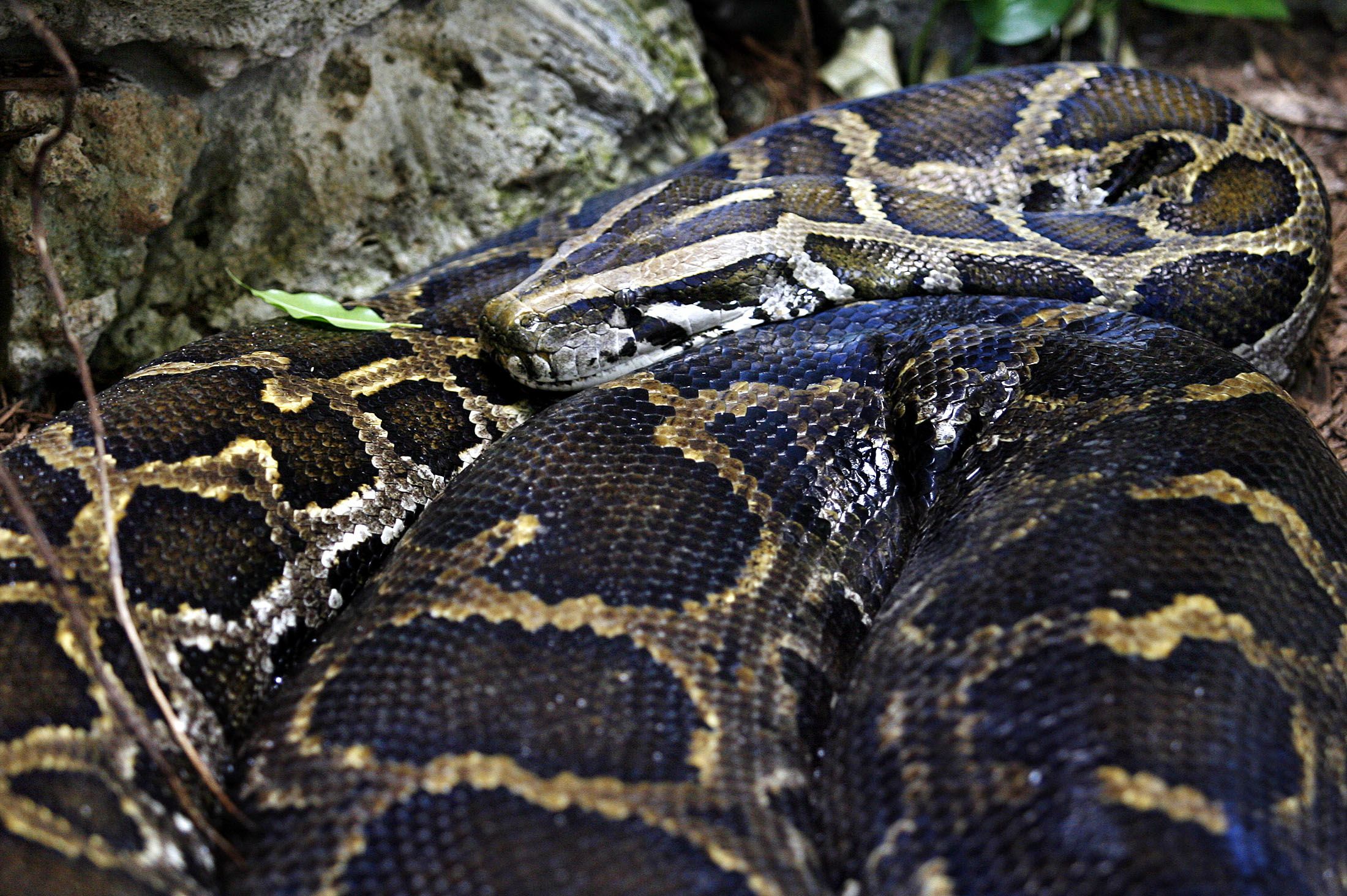 A 14-foot Burmese python has escaped from a home in Beech Grove, Indianapolis, with authorities urging residents to be on the lookout for the reptile.
Vine, who escaped almost a week ago, was not initially reported missing by its owner who said the snake wouldn't hurt anyone as long as it didn't feel threatened.
"She's a sweetheart, she's really a sweetheart, and she's the biggest baby on the face of the Earth," said Benny Tarplee, who told WTHI-TV 10 he didn't think the snake was likely to harm anyone.
"It's a snake, she's not the devil. She's not here to hurt you, as a matter of fact, as long as you leave her alone, she will leave you alone."
The snake's owner also shared a video of Vine with WISH-TV in the hopes of bringing his pet home again.
In the footage, the snake can be seen enjoying the water in what appears to be a pool designed for its use.
Vine's owner also told WTHI that people misunderstood the animals. "A lot of the misconceptions about these animals is that they will wrap around your throat," he said. "They don't wrap around your throat as a matter of fact. The prey that they do eat they will wrap around the body of the animal and every time that it breathes out, it will constrict tighter, hence why it's called a constrictor. It's not venomous."
Residents in the Beech Grove area have been encouraged not to approach the snake if they spot it, and have instead been told to call the Beech Grove Police Station to report any sightings.
"For the most part, you should be safe as long as you're not trying to crawl through places that have hiding holes and especially first thing in the morning, warm basking areas," Peggy Hoppe, curator of Primates & Deserts at the Indianapolis Zoo, told WTHR 13.
"They can injure any sized person, so obviously, be careful. But smaller children are obviously the bigger concern, because they can wrap themselves fully around a small child," she added.