A survey released Monday found 17 percent of vaccinated Americans have ended friendships with people who have refused to get the COVID-19 vaccine.
OnePoll conducted a survey with 1,000 Americans on September 2 that asked the reasons for ending friendships in the last year and a half. The results revealed that 16 percent of the respondents said they have stopped being friends with three people they were previously close to since the pandemic began.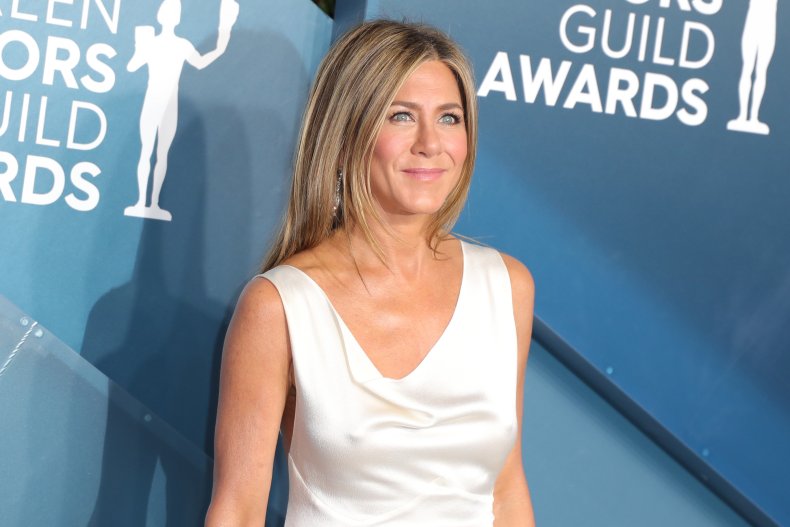 Sixty-six percent of respondents who said they have ended a friendship since March 2020 reported they were vaccinated against COVID-19, while 17 percent said they were unvaccinated and indicated they intended to stay that way.
Fourteen percent of the vaccinated respondents, or approximately 1 in 7, said they ended things with friends who refused to get vaccinated.
Those 14 percent aren't alone. Actress Jennifer Aniston, who currently stars on The Morning Show after achieving worldwide fame on Friends, also said she's severed ties with some friends over their vaccination status.
In a September cover story for InStyle, Aniston said she's "lost a few people in my weekly routine who have refused or did not disclose [whether or not they had been vaccinated], and it was unfortunate."
The survey included other reasons for friendships ending. Sixteen percent cut off pals due to differing political views, while 15 percent did so after a friend dated or slept with a former romantic partner. Other highly-cited reasons for friendships ending was an ex-friend making up rumors about them (12 percent) and belief that the person was a liar (7 percent).
The survey further broke down the politics involved of the respondents in regard to vaccines. Eighty-one percent of those who identified as Democrats said they were fully vaccinated, compared to 64 percent of vaccinated Republicans, 69 percent of Independents and 41 percent of vaccinated respondents who said they support a third party.
Forty-one percent of Democrats in the survey said they feel society is too critical of people who are unvaccinated, a view shared by 57 percent of Republicans. However, 12 percent of Democrats disagreed with the sentiment that society is harsh on people who won't get the vaccine, compared to five percent of Republicans who also disagreed with the same notion.
When asked about where they get their information regarding the COVID-19 vaccine, 45 percent of the poll respondents named the Centers for Disease Control and Prevention (CDC). Forty-two percent said they got information from their doctor or a local clinic, while 39 percent cited their state health commissioner and 31 percent said the news.
A fair amount of respondents also said they did their own research for COVID-19 information, either from online sources (26 percent) or social media (19 percent).