14 Robert Mueller-Themed Products to Buy While Taking a Break From Watching the Hearing
Special counsel Robert Mueller's congressional testimony caused him to start trending on Twitter and those who were plugged in online could also redecorate their walls and stock their cabinets and closets with Mueller-themed products.
On Wednesday, Mueller testified before several members of Congress about his investigation into Russian interference during the 2016 election. Similarly to most congressional hearings, "short and sweet" was not the theme and it lasted multiple hours.
Ahead of the hearing, President Donald Trump criticized the decision to have Mueller testify and on Wednesday, he weighed in through his favorite medium, Twitter.
"So Democrats and others can illegally fabricate a crime, try pinning it on a very innocent President, and when he fights back against this illegal and treasonous attack on our Country, they call It Obstruction? Wrong! Why didn't Robert Mueller investigate the investigators?" Trump wrote on Twitter.
Surely, there were people who watched every minute and listened to every word, but others needed to press the pause button. For those who were ready to take a break but still wanted to keep one toe into the world of politics, Etsy had a plethora of products to peruse.
With Shark Week starting on Sunday, a play on the Jaws poster edited to read the word "Laws" and include Mueller's face would be a time-appropriate purchase.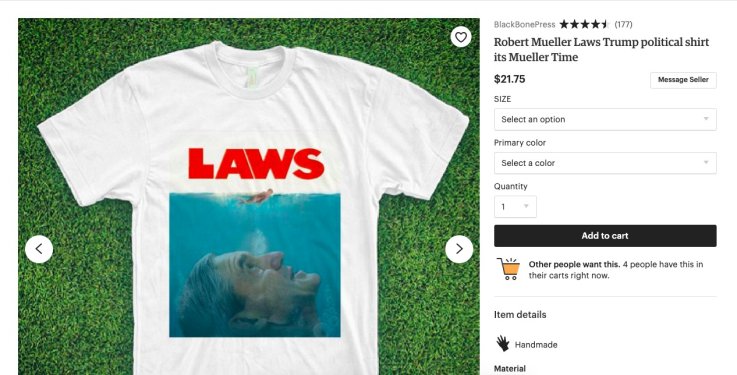 Or perhaps you prefer a play on a pint kind of shirt, available here.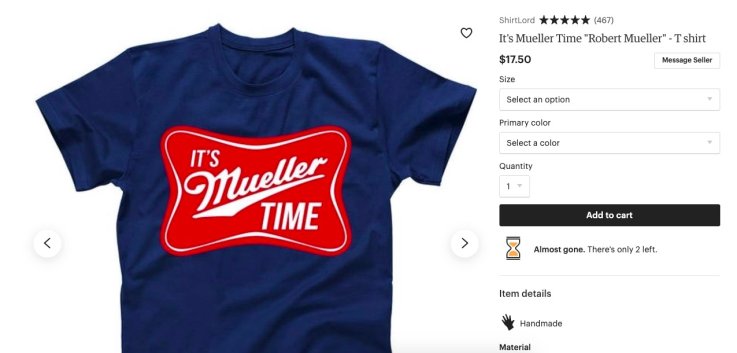 There's also this play on WWE star Stone Cold Steve Austin.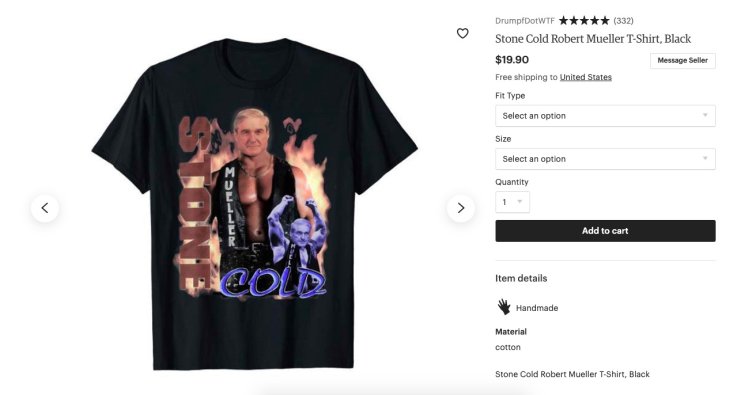 There's something for everyone, including those who think subtlety is a waste of time.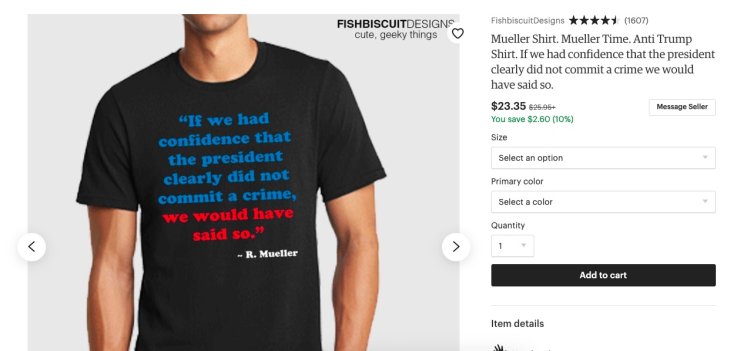 No pressure, but Christmas Eve is only six months away.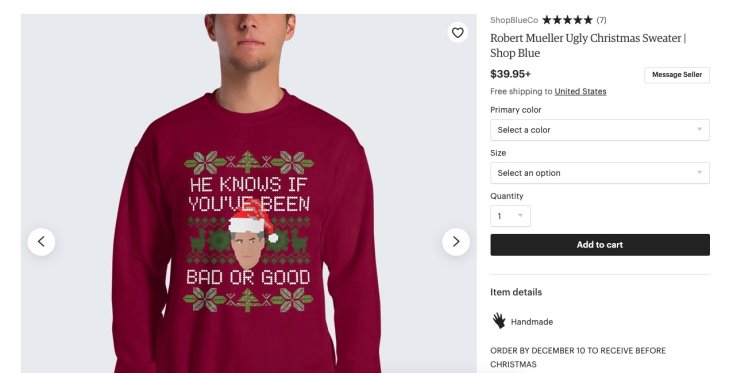 With a whole world of Mueller-related products out there to choose from, why stop at apparel?
There are many different kinds of mugs, like this, this and this.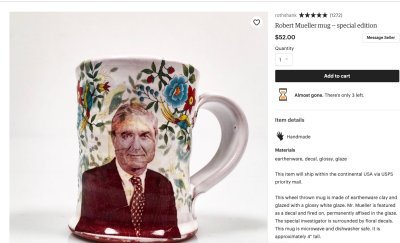 Honestly, at this point, might as well just do all your home decor shopping and add a pillow, flag, poster and cross-stitch to your cart.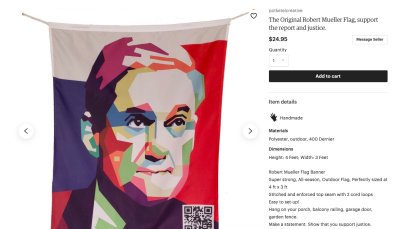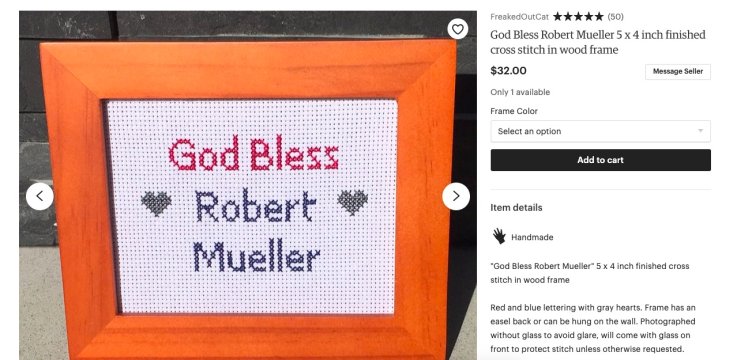 Probably best to pick something up to help you get your needlepoint fix, too.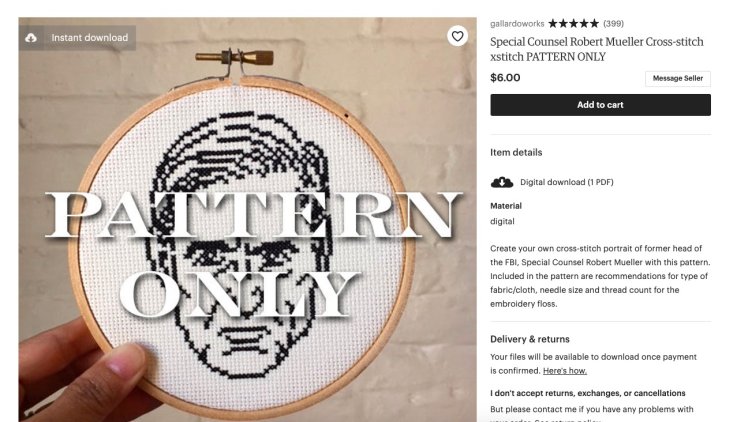 14 Robert Mueller-Themed Products to Buy While Taking a Break From Watching the Hearing | U.S.