14 Top Workplace Trends to Anticipate in 2021
The sudden shift to remote work for many organizations in 2020 challenged age-old workplace traditions. Here's what's next.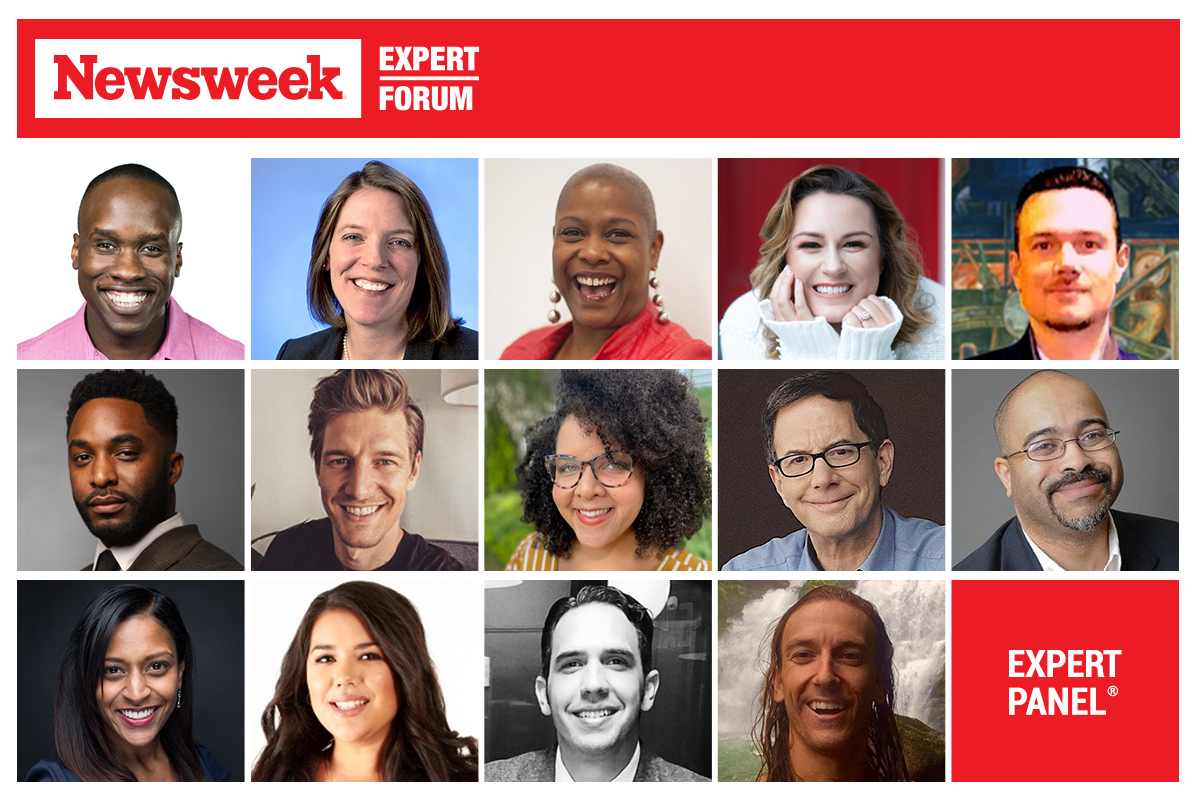 The sudden shift to remote work for many organizations in 2020 challenged age-old workplace traditions. And, as leaders navigate a new business landscape and changing regulations, the future of the workplace remains largely uncertain.
Now, nearly a year into the pandemic, leaders have had more time to test different approaches and evaluate the future of their operations. Below, 14 members of Newsweek Expert Forum share predictions for how workplaces will be different in 2021 and how industry leaders can prepare for these coming changes now.
1. More Comprehensive Approaches to Marketing Integration
COVID-19 has changed the workplace in significant ways in 2020, and more people are working from home than ever before. Where there was once hesitation to focus on a primarily online strategy, that hesitation has shifted to necessity. 2021 will build on this, and it will be absolutely essential for industry leaders to lead online in more powerful ways than ever before. Those who embrace this online shift will be poised for success. They will need to have a comprehensive approach to integrating social media marketing, live video, stories, email marketing, webinars and other tools to get their message out there while strategically tying it to their business objectives. - Leslie Samuel, I Am Leslie Samuel
2. Blending of Remote and In-Person Business Practices
Like many things, workplaces will be in flux again in 2021, as we hopefully see the end of the COVID-19 pandemic. Having been forced to shift to mostly virtual work this year, we have had to get creative on how to market, engage with potential and current clients, and maintain relationships with co-workers, colleagues and clients. Leaders evaluate where they have had success in this remote environment and plan to integrate the successful attributes long-term. Instead of returning to the way things were before the pandemic, we have the opportunity in 2021 to blend the efficient in-person and remote ways of doing business. - Lori McGee, Jetstream Aviation Law, P.A.
3. Increased Flexibility and Support
Workplaces have shifted from office buildings to remote work, and this trend will continue into 2021. Burnout affects 40-50 percent of full-time working Americans across all industries. This number will continue as working from home becomes the new workplace culture. Industry leaders can prepare for this change by remaining flexible and supportive of this workspace change, and by being supportive of a virtual workplace culture that's mindful of manageable workloads, flexible schedules (to account for caregiving and school schedules) and honoring time off. - Joyel Crawford, Crawford Leadership Strategies, LLC
4. More Hybrid Workplace Models
The work-from-anywhere crowd is poised to take over in 2021 and beyond. Since this group is more focused on work-life balance and choosing when and where they work, employers need to be prepared for work to be less about location and more about skills. To prepare, industry leaders need to ensure that cloud- or web-based collaboration tools are readily available and that remote work positions are offered. A hybrid model of the traditional workplace along with more modern remote work solutions need to be presented to attract Gen Z and beyond. - Brooke Sellas, B Squared Media, LLC
The Newsweek Expert Forum
is a private, vetted community where pioneering thinkers and industry leaders go to share their insights on business, culture & arts, health, money, science, sports, travel & lifestyle, and technology.
Do I qualify?
5. Development of New Opportunities
Within their short lifetimes, Generation Z has witnessed the rise of new technologies like next-generation batteries, blockchain, the internet of things (IoT), autonomous vehicles and nanosensors, all of which will spark new opportunities and change the job outlook around the world. According to Willis Towers Watson, more than 60 percent of children attending school today will work in a career that does not currently exist. This will likely result in new positions such as autonomous transportation specialist, human-technology integration expert, excess capacity broker and others we have yet to imagine. - Andrew B. Raupp, STEM.org | Educational Research
6. More Focus on People Development
More companies will be focused on people development in a virtual world. Industry leaders can start preparing for this by placing premiums on their learning band development teams. This creates a work environment that will be scalable no matter how fast the company grows. - Tayo Rockson, UYD Management
7. Employer Investment Into Happiness and Well-Being
Elements of happiness and well-being will continue to challenge workplaces, remote work and the systems set up in the work culture at large. Automation and layoffs with an impending recession will only make well-being and happiness even more important topics. It is time for large employers specifically to broadly invest into new ways of how to engage their workforce. - Julian Guderley, GreenPlanet BluePlanet
8. Growing Expectations of Flexibility
I think workers have a new taste of what remote work feels like and will expect to maintain the level of flexibility established during the pandemic in 2020 into the new year as well. Employers should be prepared to make office life much more enjoyable if they want to entice folks to come back full-time or create more flexibility around remote work in order to attract and retain talent. - Mandi Woodruff, LendingTree
9. Workplaces Catering More to Workers
Workplaces that cause workers to feel trust, confidence, safety, hope and opportunity and workplaces that allow them to experience autonomy, mastery and purpose will attract top talent, keep that talent and allow a unicorn called loyalty to flourish. This is especially important in the event your company wants to attract and retain top talent also being courted by your competitors. Furthermore, this may also be critical when the future superstars in your company, who don't yet know how valuable they are, discover their value and realize they can work for any company. When they realize this and there are serious problems in your company, they're likely to leave for a better setting. A future superstar is a terrible person to lose. - Mark Goulston, Mark Goulston, M.D., Inc.
10. Camera-Ready Home Offices
People will continue to work virtually, but home offices will be more camera-ready as more professional video equipment will become table stakes. The pandemic forced us into sheltering in place, using services like Zoom and Microsoft Teams to communicate with coworkers and customers. Most of us are currently only using a small fraction of the capabilities these services have — just enough to be seen and heard. However, by next year we should have enough experience and confidence using these services to take fuller advantage of their advanced feature sets to create superior collaborative interactions and more compelling customer experiences. - Brent Leary, CRM Essentials, LLC
11. More Attention on Internal Process and Rituals
There will be a significant adoption of remote working practices this year. Leaders will be required to pay more attention to internal processes and rituals to create and/or maintain the company's culture in a virtual/remote environment. This is equally important for both smaller and larger organizations alike! - Natasha Bansgopaul, VegaX Holdings
12. Increasing Support for Parents
We will never go back to staff being in-office full time as there is simply no need; knowledge workers are proving they can be just as productive at home. Corporations are seeing that having everyone in the office full-time five days a week can sometimes create more distraction than collaboration as many workers deal with meetings, interruptions and lack of focused flow time to do deep and creative work. This means many companies can significantly decrease their costs on office space and amenities. Industry leaders can prepare by helping parents, especially working moms bearing the brunt of childcare labor during the pandemic, find affordable childcare solutions so they are not losing good people to circumstance. Additionally, they can bulk up their future virtual events and training to aid in personal development and connection of their employees in a virtual environment. - Monica Leonelle, The World Needs Your Book
13. More Demand for Safety Commitments
Looking ahead, infection prevention and decontamination will remain priority requirements for physical workplace environments. Although we are seeing positive movement with the rollout of global vaccinations, workers will continue to demand more in-depth and long-term safety commitments from employers to prohibit the potential transmission of future diseases and/or other health-related concerns. What once was viewed as a precaution is now the expectation. - Luis Romo, PurpleSun Inc.
14. Long-Lasting Changes
The new normal is here to stay. We now have tremendously flexible schedules, no commute and the ability to live in places with lower costs of living and less tax burden. After a year of working from home, the most forward-thinking companies will downsize their offices and realize that remote work is here to stay. - Matt Wilson, Under30Experiences