14 Truly Wholesome TV Shows to Cosy Up With This Fall
As the days get shorter and the nights get colder, a feel-good TV marathon should help you forget about the departing summer and the impending fall months.
Across all of the streaming platforms there are dozens of memorable seasons of television to put a smile on your face, whether it be sitcom, coming-of-age drama or a reality show filled personal triumph.
Here's a small list of TV shows with beautiful settings or positive storylines and characters that are sure to put a smile on your face this fall.
Ted Lasso
A modern classic in the making, you can't help but be feel uplifted by Ted's continuous upbeat nature. The supporting characters are just as magnetic and the London suburb of Richmond is as classically British as you can get.
And remember, "Be curious, not judgemental."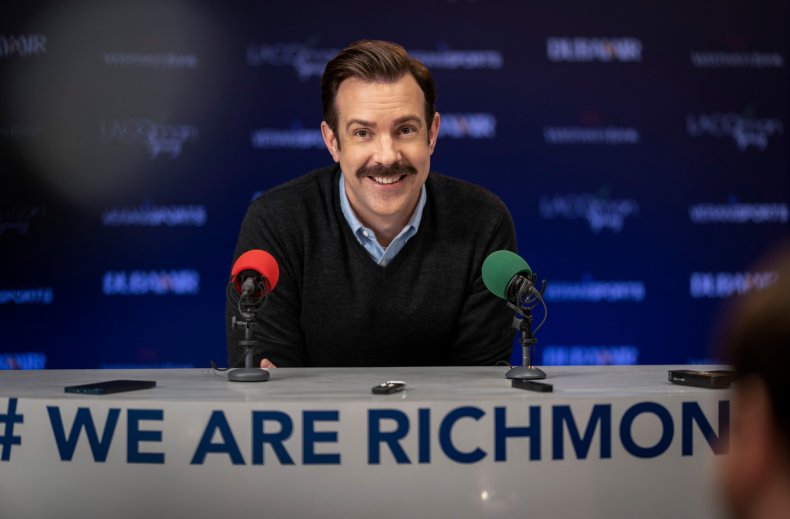 Virgin River
Hidden in the thick dense forest of northern California is the setting of Virgin River on Netflix. This romantic drama series begins with a nurse searching for a fresh start in a new town. Along the way she heals herself before finding firm friendships and love.
You know it's good because Netflix has already renewed Virgin River for a fourth and fifth season, just after Season 3 aired this summer.
The Chair
Sandra Oh has her work cut out in this comedy-drama as she must work to fix the many internal issues at the fictional Pembroke University. The New England-style setting makes the college look very appealing but, as the new chair of the English department, Oh's character must right several wrongs surrounding her.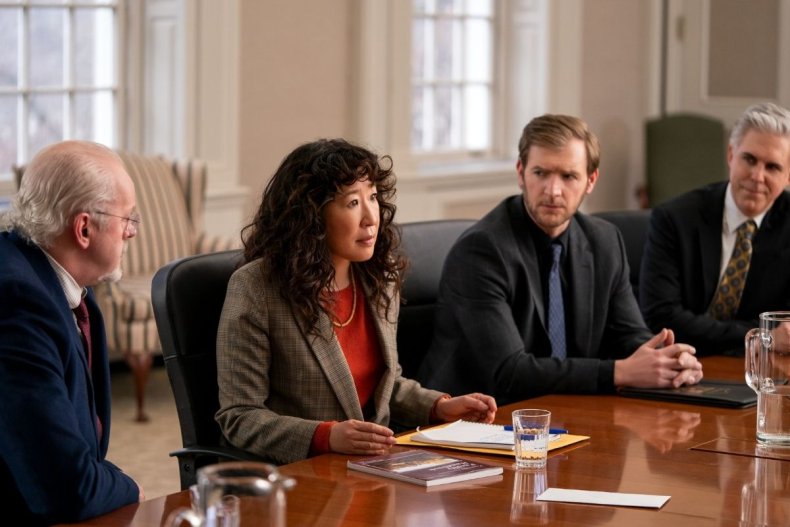 Gilmore Girls
Gilmore Girls fans have been invested in Lorelai and Rory's relationship for over a decade now. The fast-talking mother-daughter dynamic warms the heart and the leafy surrounding of Stars Hollow welcomes you in with open arms.
There are seven seasons to devour as well as a bonus Netflix mini-series Gilmore Girls: A Year in the Life.
Downton Abbey
The television show that made a generation care about post-Edwardian era England and the goings-on at a luxurious manor house. We followed the Crawley family and their domestic servants for six highly-rated seasons a generally good movie.
Maggie Smith scene steals throughout as the sassy and cutting Violet Crawley.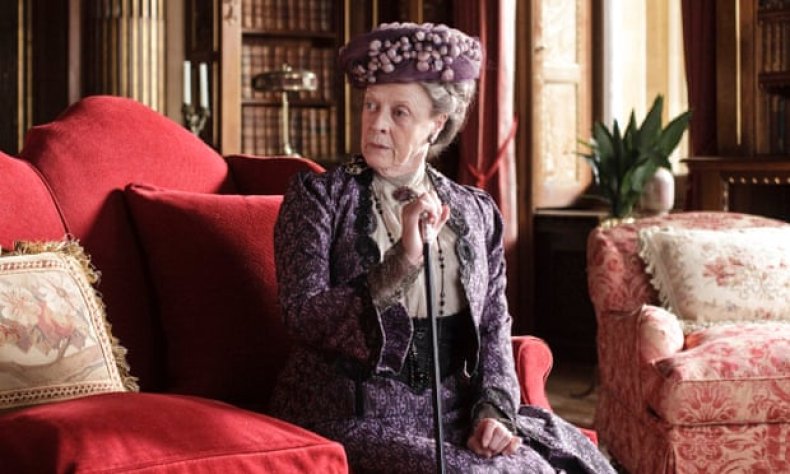 Derry Girls
Although the backdrop of this sitcom could be considered dire, the personalities can't help but make you smile. A group of adolescent girls (and James) try to grow up fast during "the troubles" in 1990s Derry, Northern Ireland but the impending dread can't crush their spirit.
There are two series available to cruise through with a third and final one on the way.
Grace and Frankie
Janes Fonda and Lily Tomlin reaffirm their status as legends while also stressing the importance of friendship at any age in this light Netflix comedy. Grace and Frankie sees two women's lives get turned around when their husbands leave them for each other.
The ex-husbands are played by the wonderful Sam Waterston and Martin Sheen with their sweet dynamic is explored at length here too.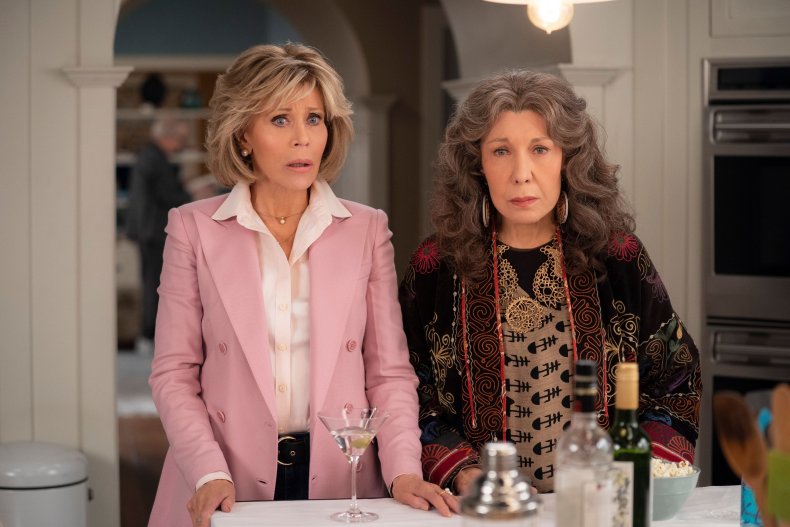 Zoey's Extraordinary Playlist
Fans of a good song and dance number will become obsessed with Zoey's Extraordinary Playlist. Jane Levy who gains the ability to hear people's inner thoughts through song. There's plenty of recognizable catchy tunes to enjoy here, with Episode 1 alone featuring Wham!, Salt-N-Pepa, The Beatles and Cyndi Lauper.
It was canceled after two seasons but there's a new two-hour holiday special coming up on Roku.
Schitt's Creek
Nine Primetime Emmy Awards can't be wrong. The sitcom was created by and stars father and son duo Eugene and Dan Levy as members of a wealthy family who lose all their money and must move to a town they once purchased as a joke—Schitt's Creek.
Catherine O'Hara and Annie Murphy also star in this feel-good sitcom that sees the Rose family mature and grow closer together over time.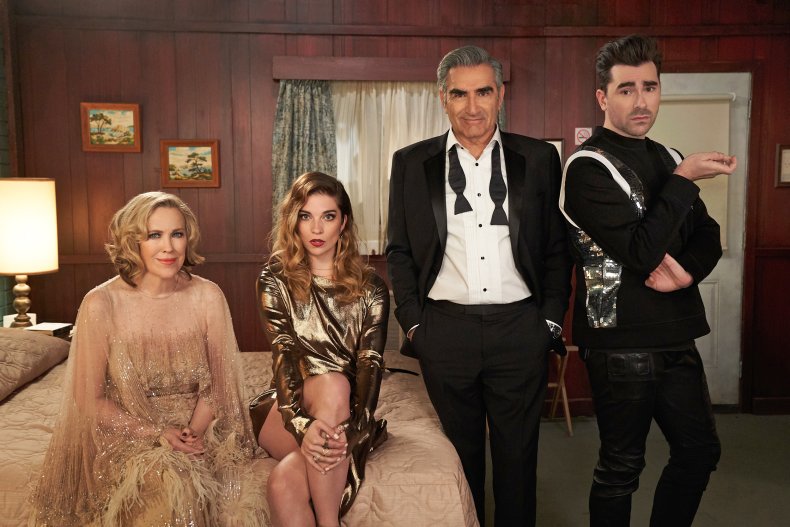 The Great British Baking Show
The Great British Baking Show has become one of the most tense and gripping shows on television. Talented amateur bakers battle it out every week to impress the imposing judges and avoid elimination. There's weekly kitchen disasters and delicious triumphs but each season viewers fall in love with the cast of real life bakers on this reality show.
Queer Eye
The Queer Eye reboot on Netflix has made stars out of its new Fab Five and rightly so. Five gay men, each with their own area of expertise, attempt to renovate the lives and looks of a nominated person who could do better. Out of all of the shows on this list, Queer Eye could be the one to make you cry tears of joy thanks to the amount of success stories seen in each episode.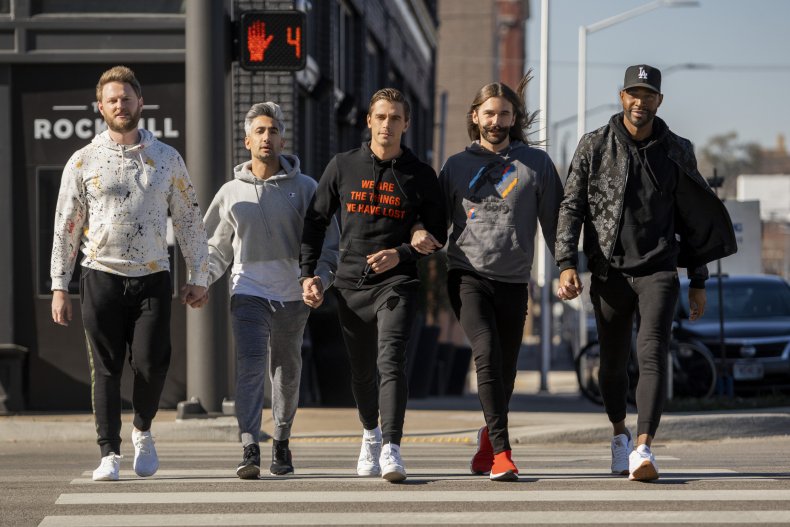 The Good Place
While it may be just a sitcom, The Good Place deals with subjects like mortality, kindness and karma while also imparting huge wisdom and passing on life lessons. Collectively the cast dazzle in their respective roles as they journey together in and out of the after-life in the pursuit of becoming better people.
Unbreakable Kimmy Schmidt
Featuring one of the catchiest and continuously funniest opening theme tunes on television, Ellie Kemper's infectious smile and unbreakable positivity makes this Netflix show a must-watch. Tina Fey's creation keeps the jokes coming a mile a minute while Titus Burgess' fabulous performance abilities can't be ignored.
Not many series come to an end with an interactive choose-your-own-adventure special but Unbreakable Kimmy Schmidt pulled it off with their 2020 special.
Sex Education
Three seasons of sexy lessons, awkward encounters and teenage angst are available to watch exclusively on Netflix now. While the characters and story lines are intriguing enough, the Welsh countryside provides the backdrop to a school that seems partly frozen in time between the modern day and the 1980s.