14 Ways to Go All-In on a Seemingly Overwhelming Goal
Breaking down a goal into manageable steps can help reduce pressure and increase productivity.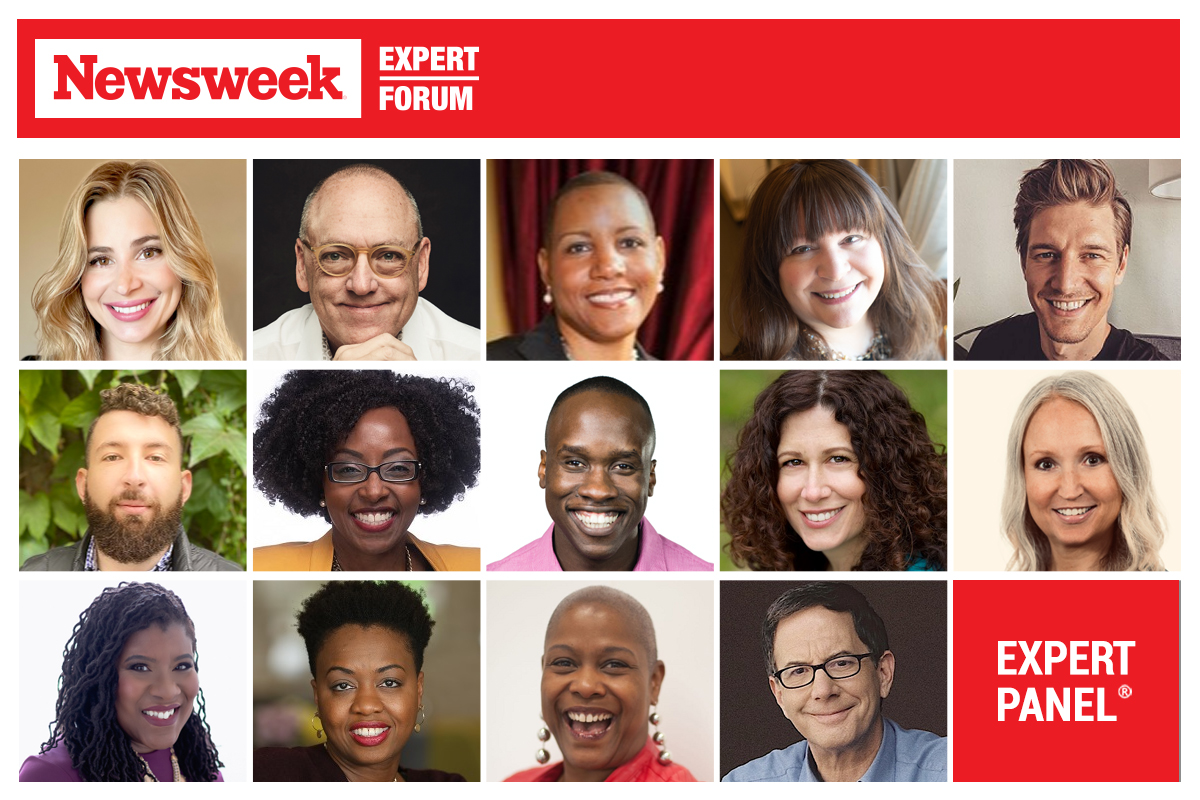 Perseverance is one of the most important traits for a business leader to possess. Even in hard times or when others might give up, a leader must remain committed to their organization and its vision, taking the steps necessary to achieve each goal.
If you're a business owner tasked with accomplishing a goal that seems overwhelming or challenging, you may struggle with finding the motivation to stick with it. To help, 14 members of Newsweek Expert Forum share their tips for committing to tough goals and seeing them through.
1. Outline Your 'Baby Steps'
It sounds simple, but taking a deep breath and then outlining the "baby steps" you need to take that will ultimately lead you to your main goal is the best way to conquer a challenge that seems overwhelming. Just getting started on a single task, no matter how small it may seem, really helps to generate momentum. - Carly Martinetti, Notably
2. Decide What You'll Quit Doing First
Figure out what you're going to quit doing before you agree to take on something new. Then make sure the goal you are contemplating setting fits your purpose and whatever unique ability you have. Set aside two hours every week where you work exclusively on working toward that goal. If you don't make measurable, satisfying progress on a regular basis, consider revising the goal. That's okay! - David Baker, ReCourses, Inc.
3. Envision the Reward
Write down the steps to achieving the goal. Review what has been completed to date and make adjustments if needed. Like the Nike tagline, "Just do it." Reward yourself and your team upon the completion of each milestone. Then, keep moving forward. - Zaneilia Harris, Harris & Harris Wealth Management Group, LLC
4. Choose an Accountability Partner
Don't go it alone. Choose a trusted colleague to serve as your accountability partner. Pick someone who is emotionally and actively invested in your success and will hold you responsible for your goals. Choose wisely. Pick someone with whom you can let down your guard, has similar values, is available when you need them and is qualified to guide you as they've had experience achieving similar goals. - Loren Margolis, Training & Leadership Success LLC
5. Maintain a Balance of Discipline and Surrender
A healthy mix of discipline and surrender. Flow happens when you exercise the muscle of discipline and equally know when to let go of expectations and pressure in key moments. For example, create detailed action steps for your projects and schedule free-flowing creative time on a weekly basis. - Julian Guderley, GreenPlanet BluePlanet
6. Define Your Core Vision
The key for us has been to really define our core vision and ensure every step we take aligns with it. It is extremely important to build the blueprint before you lay the brick. Once you're clear on your goal, create a manageable action plan and prioritize accordingly. Like a patient's care plan, there are many small tasks fulfilled day by day which lead to an outcome of long-term care. - Ilya Vakhutinsky, CareSwitch
7. Identify Why Your Goal Matters
When leaders and teams face significant challenges, they must be crystal clear about why the goal matters. It's this urgency that justifies the work of it and lends to alignment. Staying the course will require regular recalibration. A wise leader will anticipate resistance and fatigue, decide key bellwethers at the outset and create an environment where dissenting opinions are welcomed. - Mylena Sutton, Voltage Vista
8. Talk to People With Similar Goals
Surround yourself with others who have similar goals. It's easy to feel overwhelmed and even discouraged when you're going at it alone. Surrounding yourself with the wrong people will make it worse, but if you surround yourself with the right people, you will motivate each other. Their success will fuel you and vice versa. You get to choose who you surround yourself with, so choose wisely. - Leslie Samuel, I am Leslie Samuel
9. Create and Celebrate Milestones
Create milestones. Break down a large task by asking yourself, "What is one thing I can do today to advance this goal?" By finding one small thing, you begin to make progress and the task becomes less overwhelming. By continuously doing small tasks, momentum kicks in and accelerates your activity around the goal. Break it down, take action every day, celebrate progress and let momentum propel you. - Michelle Tillis Lederman, Executive Essentials LLC
10. Develop a Detailed Action Plan
Create a detailed action plan and follow it one step at a time. Committing to each step feels less overwhelming, and ultimately leads to overall success. - Jenna Hinrichsen, Advanced RPO
11. Get Clear on the Activities That Will Lead to Success
As the saying goes, "A journey of a thousand miles beings with one step." It's overwhelming to focus on the totality of your goals. Instead, get clear on the activities necessary to achieve your goals and then break those activities down further by quarter, month, week and day. By taking one step forward daily and focusing on only one thing you can do to achieve your goals, you'll remain committed. - Carol Parker Walsh, Carol Parker Walsh Consulting, LLC
12. Set Defined Timelines for Reaching Milestones
The key to accomplishing challenging goals is to break down the goals into manageable milestones with defined timelines. Assign team members to assist in working toward the goal. Having a strong team with defined goals will increase the productivity of meetings and assessment of the project's progress. - LaKesha Womack, Womack Consulting Group
13. Establish SMART Goals
Take a breath, and break it up. Breaking up the goals into smaller goals helps take some of the overwhelm out of the commitment. Make sure the mini goals are still SMART (Specific, Measurable, Actionable, Realistic and Timely), and once you hit that mini goal, remember to celebrate! Every step is an action that builds momentum and that's the steam you need to reach that goal. - Joyel Crawford, Crawford Leadership Strategies, LLC
14. Help People Visualize It
Like JFK's declared moon mission, it needs to have a deadline. Make it be visualizable, currently impossible and so historic that your people will be proud to have been part of the team to make it happen. - Mark Goulston, Mark Goulston, M.D., Inc.