14-Year-Old With One Million Followers Allegedly Threatens to Shoot Up YouTube HQ After Being Banned For Anti-Gay Video
A teenager with nearly a million followers on YouTube reportedly threatened the streaming platform's headquarters with a mass shooting after being banned from the site for violating its hate speech policy.
Soph, a 14-year-old who goes by the handle @sewerrat, tweeted a photo of herself and what appears to be an assault rifle, Buzzfeed first reported. The accompanying caption read "YouTube headquarters here I come."
She later deleted the message and tweeted "Gun tweet obviosly [sic] a joke,"in a follow-up.
The high school freshman was banned from YouTube earlier this month after posting the latest in a string of anti-LGBT videos.
"If you want to be sexually promiscuous as an adult with other consenting adults, feel ," she announced in a 12-minute clip, titled "Pride and Prejudice." "Just don't try to get kids roped in with your street orgies."
She also claimed labeling something homophobic was "a leash" used to "yank you by when you're not giving sufficient leeway to LGBT depravity."
"What they fail to realize is their detractors feel not fear but disgust," she added.
In the video, Soph wears a short wig and pro-LGBT t-shirt, presumably to satirize queer activists. She also encouraged viewers to "make sure to blame me in your manifestos," referencing the xenophobic screed reportedly posted by the suspect in the El Paso mass shooting.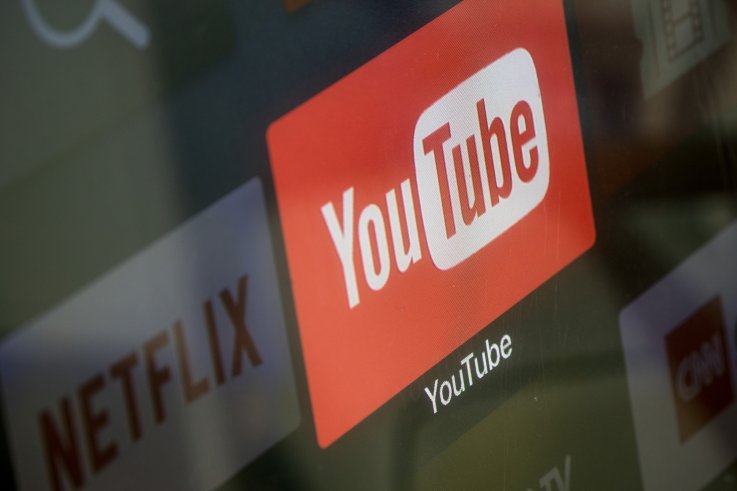 After her channel was taken down from YouTube, her Patreon and Bonfire pages were similarly removed and links she provided to a Bitcoin Cash site did not work. Her videos, including "Pride and Prejudice," can still be viewed on the streaming site BitChute.
Teen influencer was previously accused of threatening to murder YouTube CEO Susan Wojcicki, leading the site to demonetized her channel.
Soph has previously filmed videos attacking the Muslim community. In one, she donned a hijab and announced she'd become "a devout follower of the Prophet Muhammad."
"Suffice to say, I've been having a f-ck ton of fun," Soph told the camera. "Of course, I get raped by my 40-year-old husband every so often and I have to worship a black cube to indirectly please an ancient Canaanite god. But at least I get to go to San Fran and stone the sh-t out of some gays, and the cops can't do anything about it because California is a crypto-caliphate."
14-Year-Old With One Million Followers Allegedly Threatens to Shoot Up YouTube HQ After Being Banned For Anti-Gay Video | News