Texas Teen Charged With Murder After Egg-Throwing Prank Ends in Car Crash, Killing Woman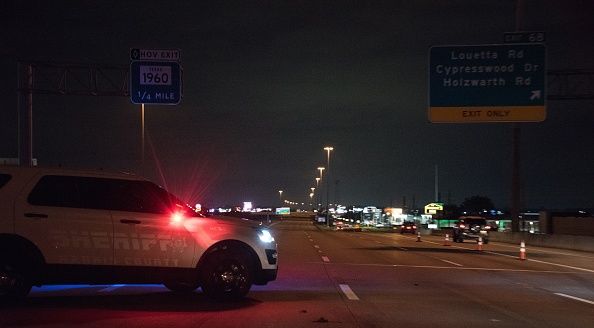 A 14-year-old boy has been charged with murder after causing a deadly car crash that killed a woman in Houston, Texas, authorities said.
Authorities told KTRK that the crash happened on Tuesday on Aldine Mail Route Road near Aldine Westfield. The Harris County Sherriff's Office told the news station that a 14-year-old and two other teenagers were throwing eggs at vehicles when another driver whose car was struck by the eggs decided to chase the teens.
The teen was driving a GMC Acadia during the chase and ran a light, which led to the teen crashing into a woman's Ford F-150, authorities said. The crash killed the woman, KTRK reported.
Harris County Sheriff Ed Gonzalez said on Wednesday the woman identified in the crash is 45-year-old Silvia Zavala.
"Update on Aldine Mail Rt. Fatality: the deceased female has been identified as Silvia Zavala, Hispanic female, 45 years of age, dob: 6-9-73. Our condolences to the family," Gonzalez tweeted.
Authorities said that the 14-year-old driver broke his ankle during the crash and has been booked into the county juvenile detention center. Deputies told KTRK that the man who chased the teens is in his late 20s and had allegedly flashed a gun at them. Sheriff Gonzalez tweeted authorities will also interview him for more information.
"The 14 yo driver has been charged w murder & booked in the county juvenile detention center. He sustained a broken ankle in the crash," Sheriff Ed Gonzalez tweeted on Wednesday. "The driver of the vehicle that was chasing him has been identified & efforts are being made to interview him."
The sheriff's office is also investigating the death of a 7-year-old girl after her mother's car was shot at while they were leaving a Walmart parking lot. The Harris County Sherrif's Office said on Sunday that the child, her mother and her two sisters were driving out of a Walmart parking lot when a white man shot at their car. The girl was identified as Jazmine Barnes.
Barnes's mother, LaPorsha Washington, told ABC13 that she and her daughters were heading to a coffee shop when they were attacked.
"She said, 'Momma, Jazmine's not moving. She's not talking.' I turned around and my 7-year-old was shot in the head. It was not fair. It was not fair," Washington told the news station. "He intentionally killed my child for no reason. He didn't even know her, he didn't know who she was."
Police have described the shooting as "unprovoked" and are still searching for the gunman, who is said to be a white man in his 40's who was driving a red truck.