14-Year-Old's Drowning at Theme Park Prompts Investigation Into Possible Violations
A 14-year-old drowning at an Ohio amusement park has prompted local authorities to open an investigation to look into "possible regulation violations."
On Thursday, the Butler County Sheriff's Office announced that they have received numerous complaints towards the Land of Illusion Adventure Park where 14-year-old Mykiara Jones drowned on Tuesday.
"There are a wide range of complaints insinuating the Aqua Adventures Park has violated various regulations. The complaints allege the park does not have certified lifeguards, life vest rules are not enforced and no rescue equipment is readily available, among others," the Butler County Sheriff's Office said in a press release.
Sheriff Richard K. Jones said in the statement that the investigation into the possible violations may extend beyond his office and noted that he plans to contact the Occupational Safety and Health Administration (OSHA) and the Attorney General's office for assistance.
"After this tragedy, the number of complaints has been staggering and I feel it's very important to obtain all relevant facts to ensure everything is being done according to regulations and safety guidelines," Sheriff Jones said in the statement.
The announcement comes just two days after the teenager drowned at the Ohio theme park.
The drowning occurred at around 5:00 p.m. local time on Tuesday and officers were called to the scene at 5:10 p.m.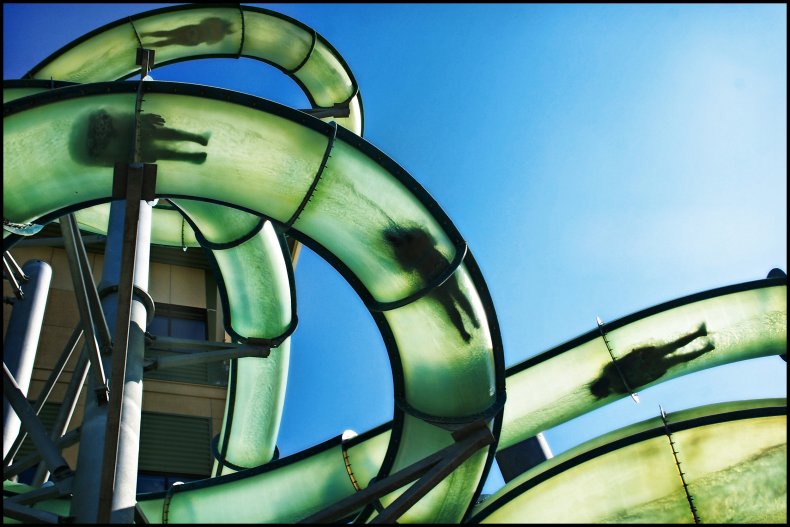 The sheriff's office said that when officers and emergency medical service personnel arrived at the amusement park, they found several staff members attempting to locate the 14-year-old's body in the water.
According to the sheriff's office, Mykiara Jones went underwater at around 5:00 p.m. but she was not located by an amusement park lifeguard until 5:30 p.m.
"[Mykiara] Jones was immediately pulled from the water and Madison Township EMS began treatment. Care flight arrived on scene and transported her to Dayton Children's Hospital where she was pronounced deceased," the Butler County Sheriff's Office said.
She was reportedly on a "jumping apparatus," and fell into the water without a life vest, according to local news station WDTN.
"This is a tragedy no parent should have to endure. These are the calls first responders dread and have difficulty dealing with. Our thoughts and prayers go out to the family," Sheriff Jones said in a statement.
Shortly after the incident, Land of Illusion issued a statement on their Facebook page.
"We continue to offer thoughts and prayers to the family of the young guest involved in the tragedy on July 20, 2021," the statement said. "Land of Illusion Adventure Park is committed to providing a safe and fun recreation destination for our region. We prioritize guest safety and training for our team and diligently comply with all Ohio regulations governing the activities and offerings available at our Aqua Adventure Park."
The amusement park also said that they plan to work with the Butler County Sheriff's office as they continue their investigation.
Newsweek reached out to the Land of Illusion Adventure Park for comment but did not receive a response in time for publication.