$1,400 Stimulus Check Tracking: What Error Messages, 'Payment Status Not Available' Means
People started receiving their stimulus checks over the weekend and those who are still awaiting payment shouldn't panic if they get an error message or can't track their payment on the IRS' website.
President Joe Biden signed the American Rescue Plan, a $1.9 trillion relief package, on Thursday and days later, people started seeing the $1,400 hit their bank accounts. However, that was only the first wave of direct deposits and millions of Americans will continue to see the money in their accounts or arrive in their mailboxes over the coming weeks.
Through the "Get My Payment" tool on the IRS' website, people can check the status of their payment, but it's not always smooth sailing.
To access the tool, a person must first verify their identity by answering security questions. Failure to answer with the response that matches what the IRS has on file will result in a 24-hour lockout of Get My Payment. A lockout can also happen if a person has accessed the system more than five times within 24 hours. A "Please Try Again Later" message indicates that the account has been locked for 24 hours.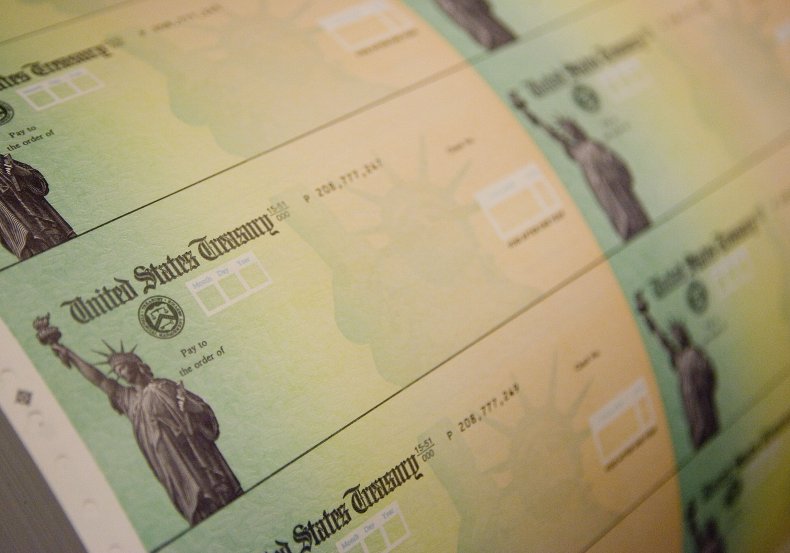 Once in the Get My Payment tool, a person may see the status of their payment, whether that's a payment date and method of receiving it or that they're eligible but that date is not available. However, someone may also receive a message that says "Payment Status Not Available."
A person will receive that message if they aren't eligible for a payment, but seeing Payment Status Not Available doesn't necessarily mean a person won't receive a payment. It's possible someone who is eligible will receive the message if the IRS hasn't processed their payment yet or the IRS doesn't have enough information to issue the payment.
Eligible taxpayers with incomes under $75,000—or $150,000 for joint filers—will respectively receive $1,400 or $2,800. Unlike the first two rounds, which issued reduced payments to individuals with incomes up to $99,000 and joint filers with incomes up to $198,000, this time, payments completely phase out for individuals with incomes over $80,000.
The change came about during negotiations with Republicans and means that millions of people who received the first two rounds of payments won't receive additional assistance. Fortunately, there are a number of stimulus check calculators online that are easy to use and can inform someone of their estimated payment.
Those who are set to receive their check in the mail are likely to be last to see the funds, but they can still track it progress with the Get My Payment tool. If a message pops up that says Need More Information, that indicates that the check was returned to the IRS because the post office was unable to deliver it. In the event that happens, a person should provide a routing and account number for a prepaid debit card or a bank account.