$1,400 Stimulus Check Update: Biden To Sign Bill Into Law Friday, When Will My Check Arrive?
President Joe Biden is expected to sign the American Rescue Plan on Friday and it's possible Americans could start seeing payments within weeks.
The $1.9 trillion package passed the House of Representatives on Wednesday along party lines with all but one Democrat voting in favor of it and all Republicans opposing it. Once Biden signs it, the Treasury Department can start sending out the third round of stimulus check, which is worth the largest amount of money of any of the economic impact payments.
"For weeks now, an overwhelming percentage of Americans — Democrats, Independents, and Republicans – have made it clear they support the American Rescue Plan. Today, with final passage in the House of Representatives, their voice has been heard," Biden said in a statement after its passage.
Getting money into people's pockets is a priority for the White House and Biden said on Saturday that people could start seeing payments by the end of the month. White House press secretary Jen Psaki reiterated the timeline at a Monday press briefing, but Majority Whip James Clyburn had a more optimistic outlook.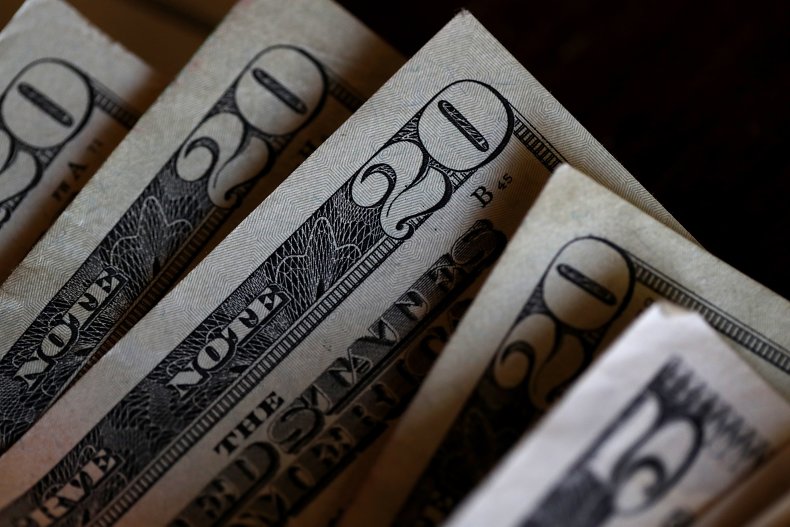 He told MSNBC on Tuesday that he hoped the first batch of payments could be sent out next week, but acknowledged that there's a "process" that needs to be followed. Senate Majority Leader Chuck Schumer floated the timeline of about two weeks during a Tuesday press conference.
In December, payments went out within days of former President Donald Trump signing the $900 billion relief package. But, this time around, the Internal Revenue Service is in the throngs of tax season, raising concerns that it could slow the process down.
Psaki said on Tuesday that the Treasury Department and the IRS are working tirelessly to make sure payments go out this month. As was the case the first two times, those with direct deposit will likely receive their payments first.
"The IRS and Bureau of the Fiscal Service are building on lessons learned from previous rounds to increase the number of households that will get electronic payments, which are substantially faster than checks," Psaki said.
Eligibility for the $1,400 payment will be determined based on a person's most recent tax return. The IRS will default to using a 2020 return, but if it has yet to be filed, they'll review information from 2019. Those who don't have direct deposit information on file with the IRS will receive either a paper check or a debit card in the mail.