The House Ways and Means Committee voted to approve a section of President Joe Biden's $1.9 trillion stimulus plan including $1,400 stimulus checks on Thursday.
The panel approved a portion of the package worth hundreds of billions of dollars, mostly consisting of the direct payments, in a 24-18 vote along party lines after two days of debating the legislation. The proposal now moves to the House Budget Committee. If it passes through the House in a floor vote that is expected later this month, Democrats in the Senate could approve the proposal without any Republican support under the budget reconciliation process.
"Over the last two days, the Ways and Means Committee has considered aggressive, science-based solutions that will deliver the urgent relief our country so desperately needs," Rep. Richard E. Neal (D-Mass.), the committee chairman, said in a statement. "From unemployment benefits to health care affordability, the work we've done is substantial, and it is exactly what the American people have been calling on us to do to meet this moment."
"To my colleagues on the Committee, the amazing Committee staff, and the many others who worked around the clock to make this happen, thank you for putting the American people first and showing them that help is on the way," continued Neal. "I look forward to this package passing Congress and President Biden signing it into law."
The part of the stimulus package that the committee advanced technically involved taxation. All bills dealing with taxes are required to pass through the Ways and Means Committee before being brought to a floor vote. In addition to the $1,400 stimulus checks, the advanced legislation includes increasing federal unemployment benefits from $300 to $400 per week and increased tax credits for children. It also includes expanded tax credits involving health care and funding to help nursing homes combat COVID-19.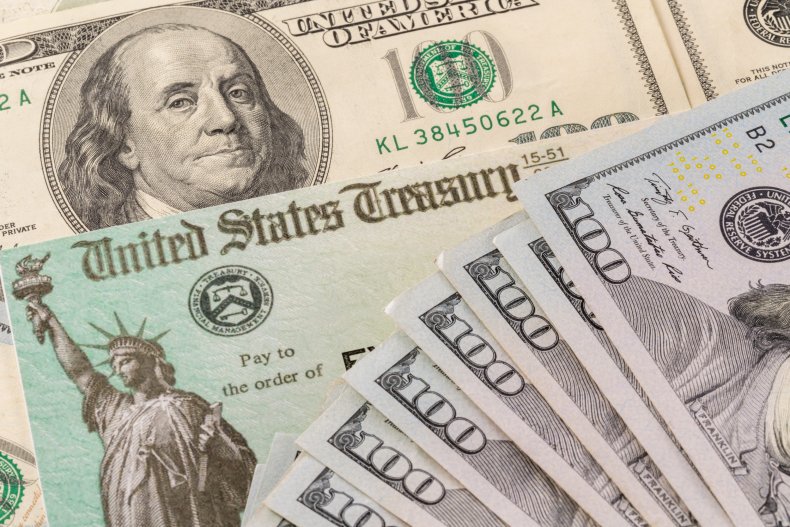 Earlier this week, Democrats confirmed that the bill would mandate the $1,400 checks be given to individuals earning $75,000 or less per year and married couples making $150,000 per year. The payments would be reduced for those exceeding the income caps, before being phased out entirely for individuals making more than $100,000 and couples making more than $200,000.
Recent disagreements over the income caps led to considerable debate between Democrats and Republicans, with some moderate Democrats also favoring a more "targeted" approach to distributing the payments. Both of the previously approved stimulus checks had similar income caps to the current proposal. Lawmakers quickly rejected a Republican proposal that would have lowered the cap to $40,000 for individuals and $80,000 for couples, while also reducing the amount of the benefit to $1,000.
Newsweek reached out to the office of Rep. Kevin Brady (R-Texas), ranking GOP member of the Ways and Means Committee, for comment.