15 Best Gifts For Your Cat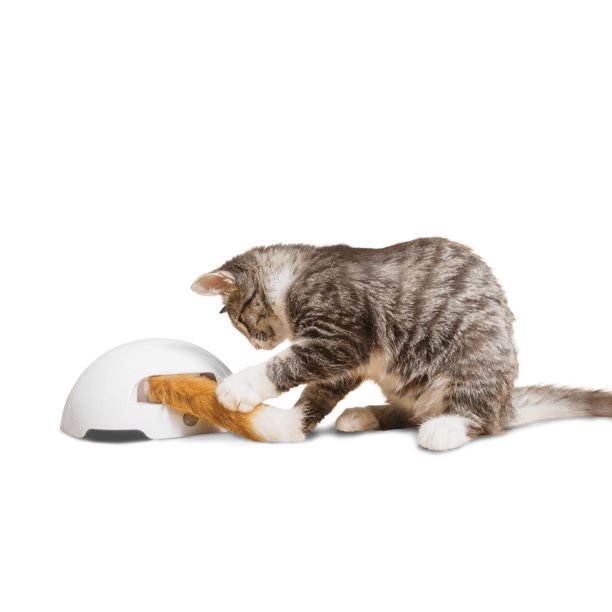 I'm a cat lover, so I completely understand those who want to buy gifts for their kitties during the holiday season. The problem I have is that it's tough to find a different type of toy or treat that my feline friend enjoys. My guess is many cats are as finicky as mine.
You don't have to spend hours hunting for a perfect gift for your favorite "purrerr." We've looked at an array of budget-friendly, highly-rated cat toys and gifts. Below you'll find 15 of the best kitty pleasers we found. We bet you'll find one that will be your cat's meow. As always, the prices listed may fluctuate over time.
Your Fave Feline Will Find These Presents Puuurfect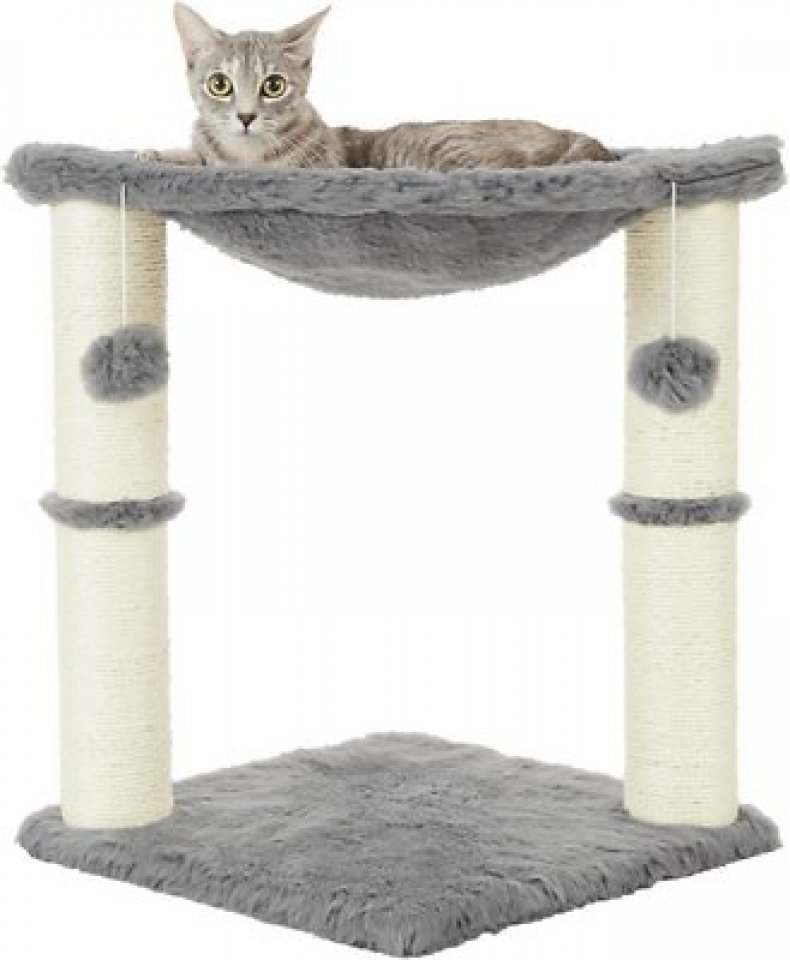 There are plenty of scratching posts with perches, but they don't look very comfortable for kitties. Now your kitty can sharpen its nails and then hang out in style and comfort on the neutral-colored Frisco 20-Inch Cat Tree. Watch for your furry friend to crawl into the hanging hammock and watch the comings and goings around it or just snooze. The tree has two pillars wrapped in natural sisal rope that serves as an ideal scratching post. And when it's playtime, the pom toys are a swipe away. This tree measures 22 inches by 22 inches by 20 inches and weighs 9.1 pounds, so it's sturdy, too.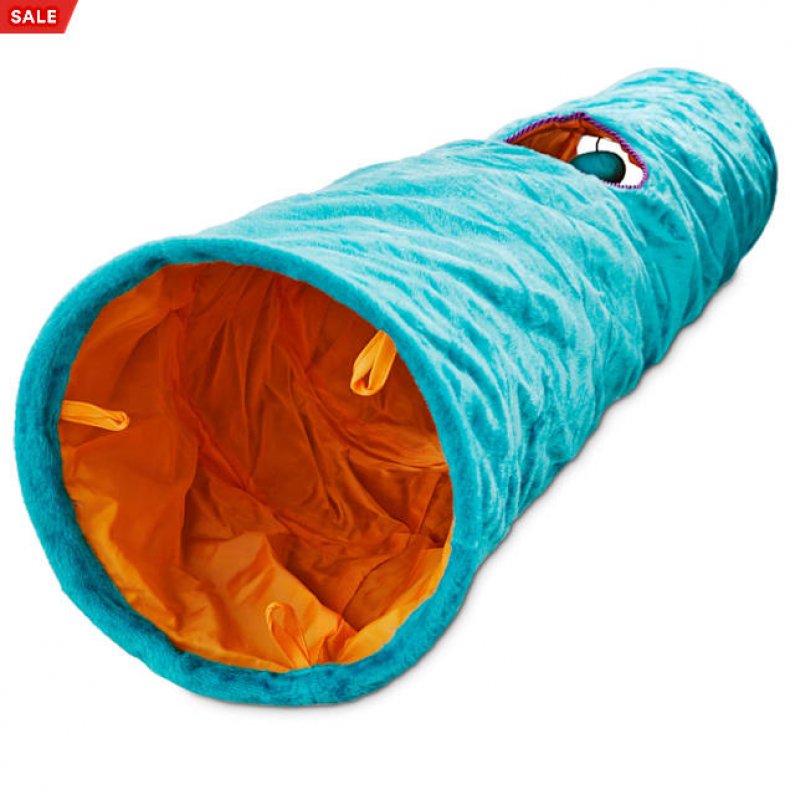 I was surprised when my fussy kitty fell in love with a crinkle tunnel. Give one to your favorite kitty, and we bet it will like it, too. We recommend the Leaps & Bounds Crinkle Cat Tunnel. It measures 36 inches by 10 inches to suit kitties of any size. Plus, your favorite feline will love the crackly sound, peephole and soft plush exterior. There's even a hanging toy inside the tunnel, so your kitty can hang out and play. Choose from among assorted colors.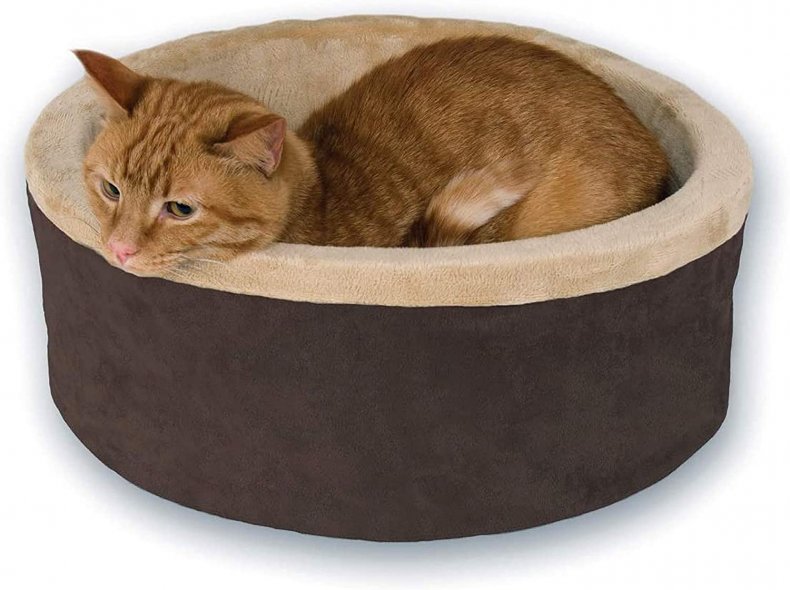 It's the rare kitty that doesn't enjoy love warm, soft places. That's one reason why K&H Pet Products Thermo-Kitty Heated Cat Bed is such a great gift. This tan bed measures 21.35 inches by 14.45 inches by 7.45 inches, so cats of all sizes enjoy it. A 4-watt heating unit hidden in the thick polyfill pillow base warms the bed to 10 to 15 degrees above the ambient room temperature. When your pet is in the bed, the heat stabilizes at the kitty's body temperature. You can wash the cover and remove the heater. What's not to love?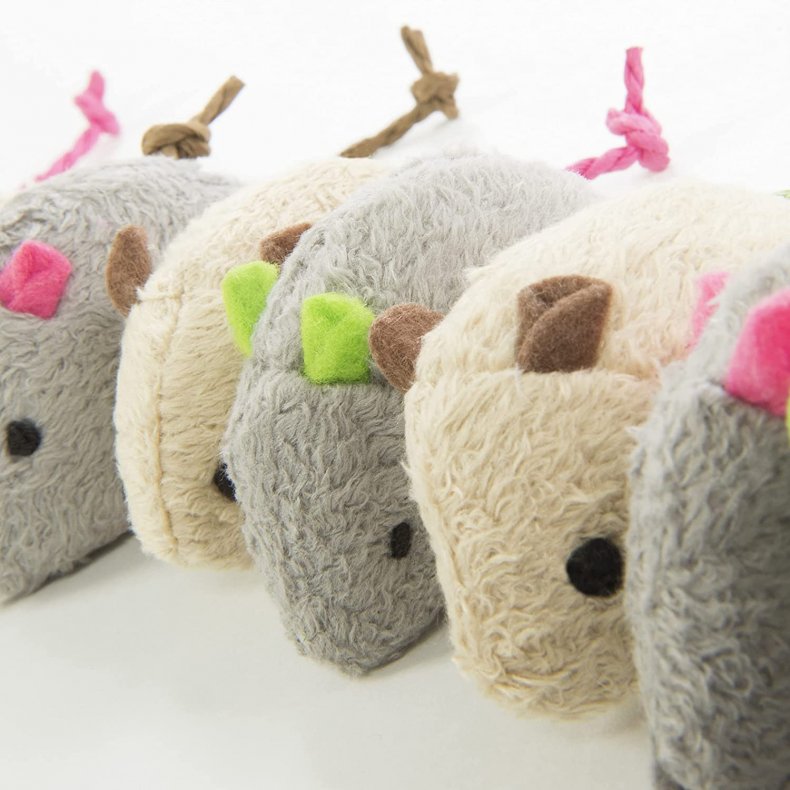 A cherished gift doesn't need to be large or expensive. Consider SmartyKat Skitter Critters. This top-rated toy comes with ten critters. Watch as your cat swats, pounces and claws these plush toys with ribbon tails. And, of course, the play with skitters doubles as exercise, too. If your kitty is a catnip fan, they'll especially enjoy the critters. They are filled with 100 percent pure, potent, chemical-free and pesticide-free catnip.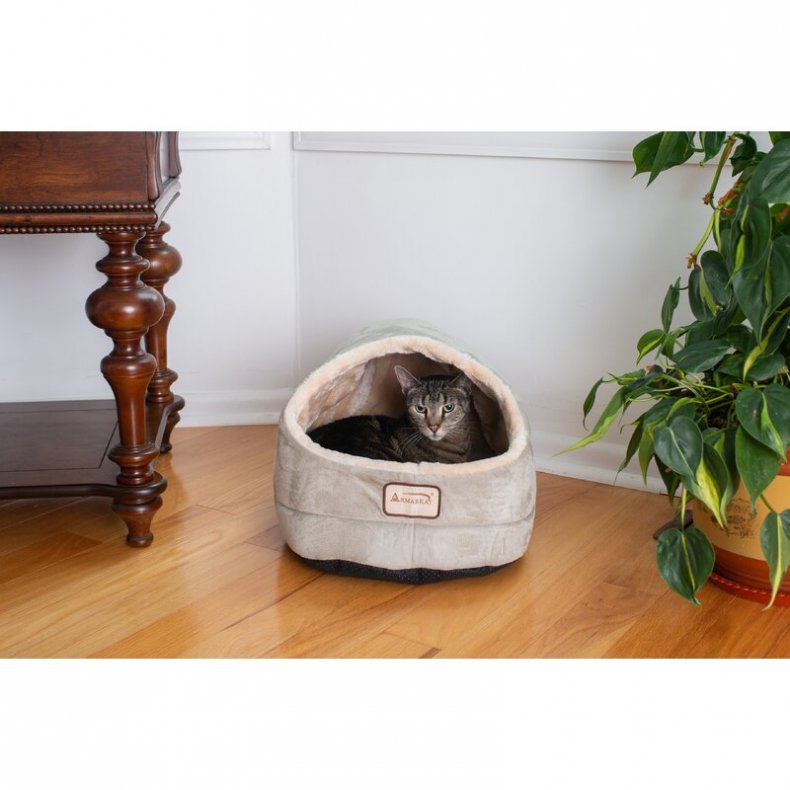 Despite what you might hear, all cat beds are not the same. Armarkat Rectangle Cat Bed is an example of a posh bed at a budget-friendly price. Your kitty will snuggle into the bed, crafted from faux suede and faux fur, so it is plenty comfy and looks elegant, too. Inside the 100 percent poly filling means it's soft and warm, too. It's hooded, too, so your cat has the privacy it craves. If that's not enough, this cat bed is waterproof and skidproof so that you can place it outside. Choose Sage Green and Beige, Red and Beige or Laurel Green and Beige.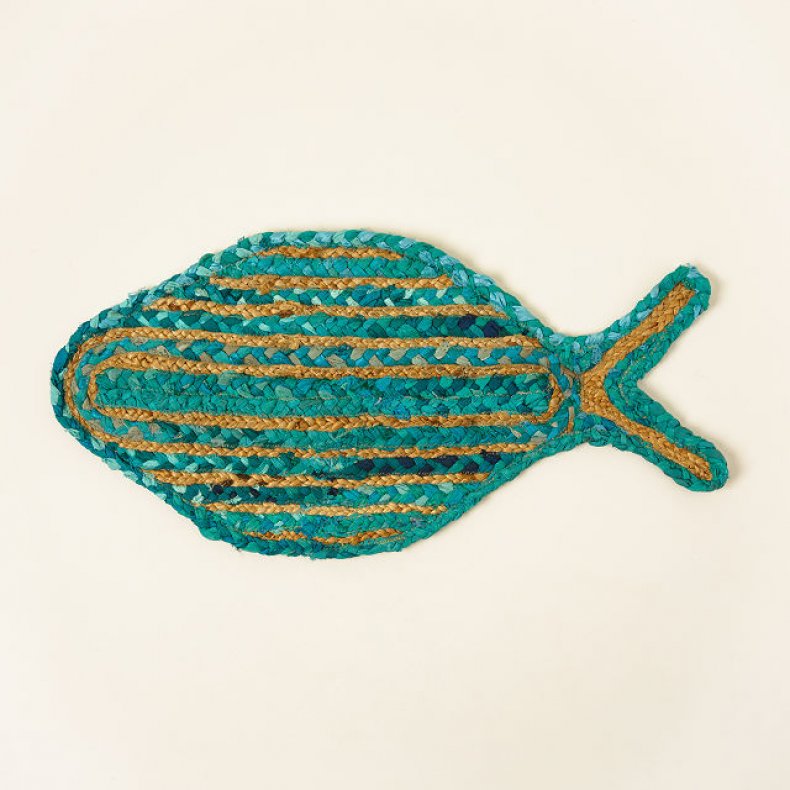 When it's time to feed your kitty, put the bowl on Feline Fine Arts Chindi Cat Bowl Mat. It's not only a fun and fancy way to spice up your cat's mealtime, but it keeps stray pieces of food off your floor. Female artisans in India craft these sturdy, sustainable jute mats shaped like fish. Since the mat measures 27 inches by 10 inches, there is plenty of room for food and water bowls.
Buy at Uncommon Goods for $34.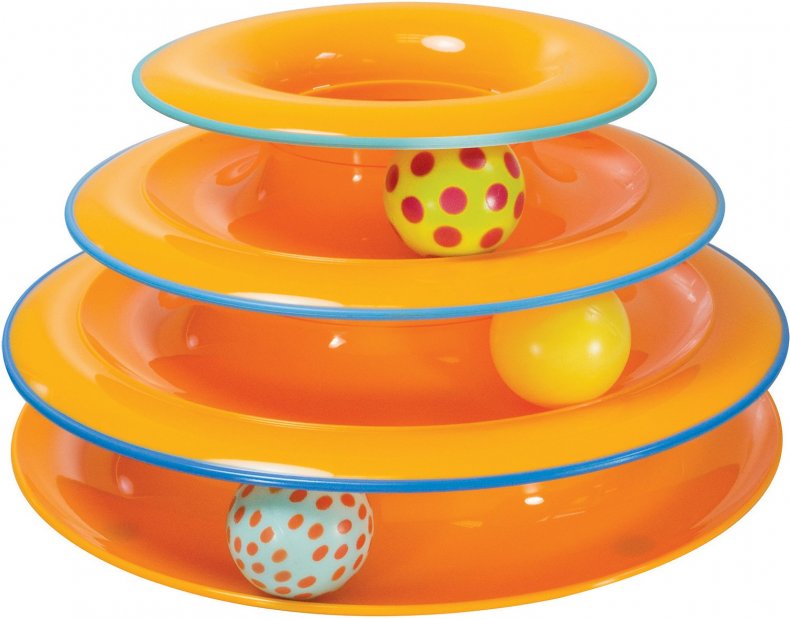 Cat parents know that kitties love to chase, pounce and stalk. Petstages Tower of Tracks Cat Toy gives them three levels of rolling, rotating balls to swat and chase. It measures 10 inches by 5 inches and has anti-skid pads, so you can place it almost anywhere without fear it will tip over. Plus, it's large enough so more than one kitty can play at a time.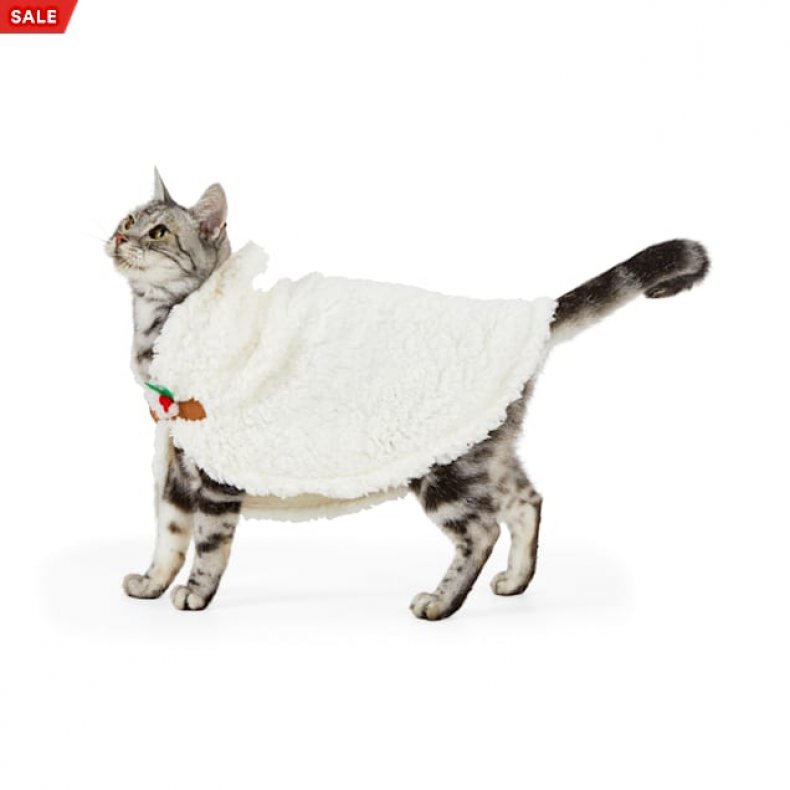 Help your kitty look great rocking around the holiday tree or decorations by dressing it in Merry Makings Holiday Hoodwinked Ivory Cat Cape. It's made of faux-shearing and includes a hood with ears for extra warmth. The hook and loop closure ensures it fits your cat, no matter its size.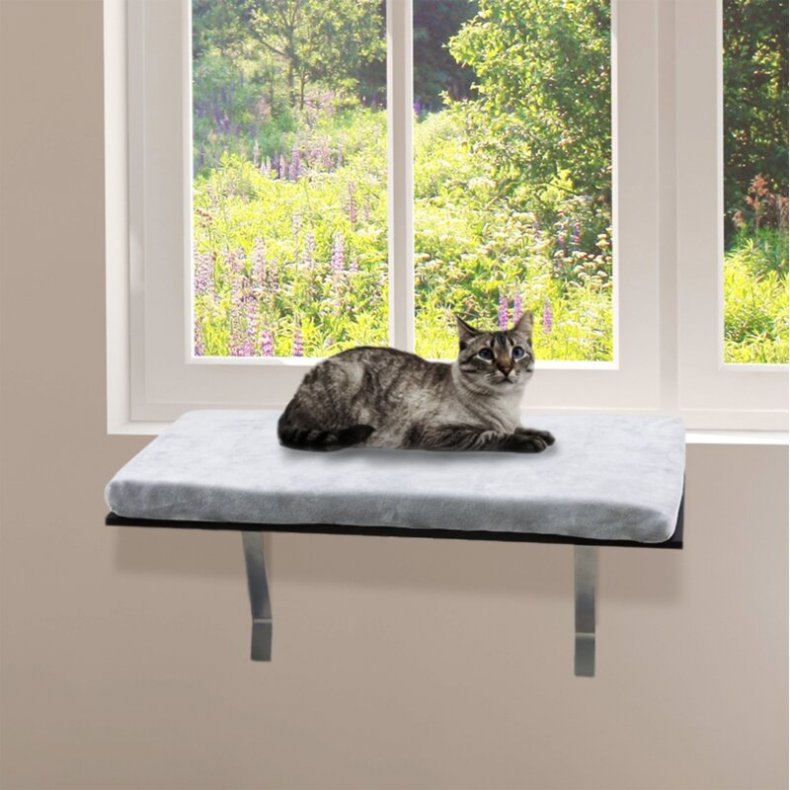 Give your kitty a bird's eye view out a window. Tucker Murphy Pet Becerra Rectangle Cat Bed is 12 inches by 23.8 inches by 12 inches, accommodating most cats. Fit the bed, crafted from polyester and wood, on the window sill and let kitty enjoy. The mat is machine washable, so it's easy to keep clean, too.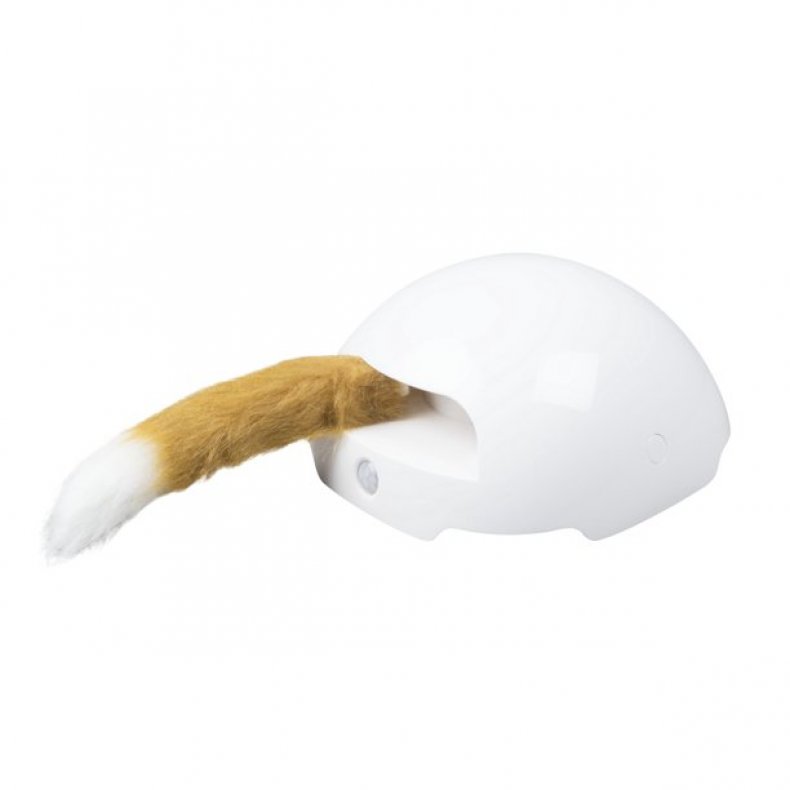 If your cat is like mine, it never wants to stop playing. That's one reason The Premier Pet Fox Den Automatic Cat Toy is a great choice for both you and your cat. It features a motion-activated tail that swishes. All you need is to install three AA batteries (not included), press a button and watch the fuzzy tail move back and forth for 10 minutes. There's even a timer so you can program it to restart every two hours. It measures just 7.48 inches by 7.48 inches by 3.94 inches, so it fits almost anywhere.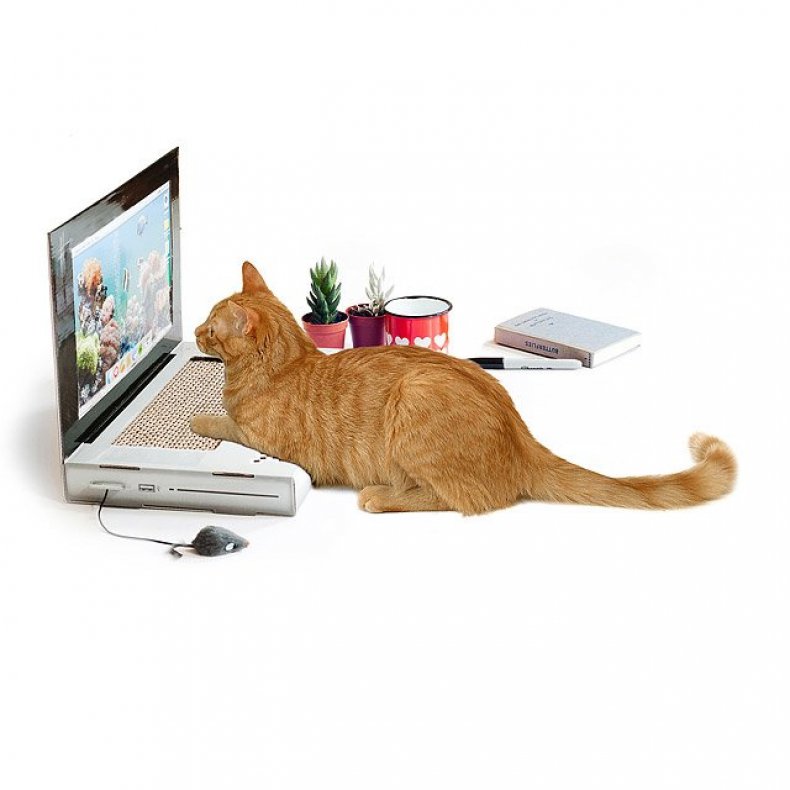 Does your kitty like to play on your computer keyboard? The Story Laptop Cat Scratching Pad is designed to fool them. It's a kitty computer that looks like a mini laptop, but the keyboard is a feline-friendly scratching pad. It's made of paper, measures 18 inches by 12 inches by 2.5 inches, and comes fully assembled.
Buy at Uncommon Goods for $35.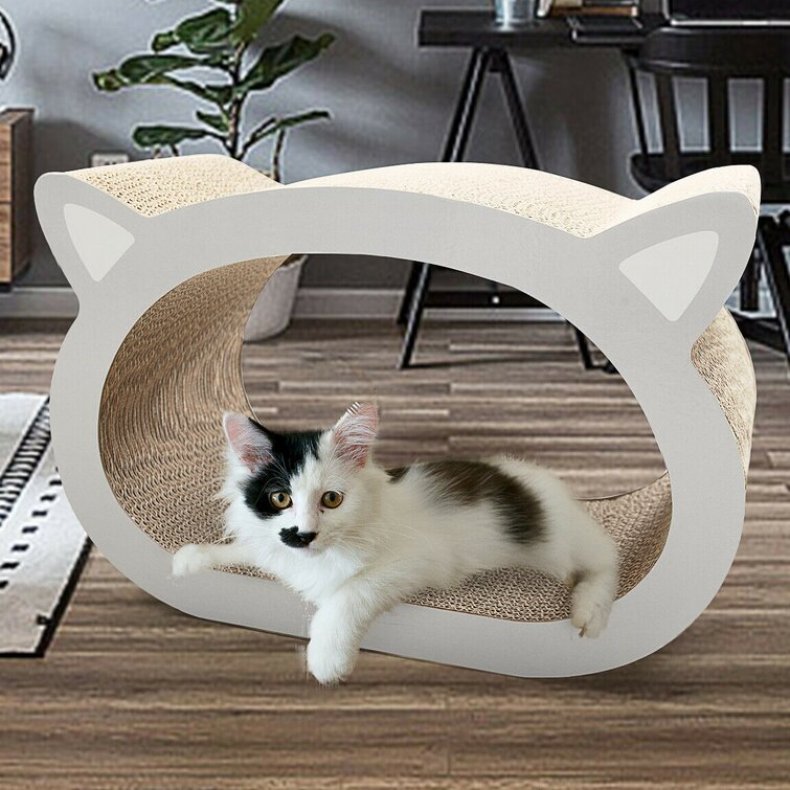 Tucker Murphy Pet Stanwood Cat Scratcher may seem like a simple concept, but it's built for hours of cat enjoyment. It's crafted from non-toxic corrugated board and sisal rope. The result is a perfect place not just for sharpening those claws but for relaxing. It measures 12 inches by 18.9 inches by 8.9 inches, so there is plenty of room for several kitties to play.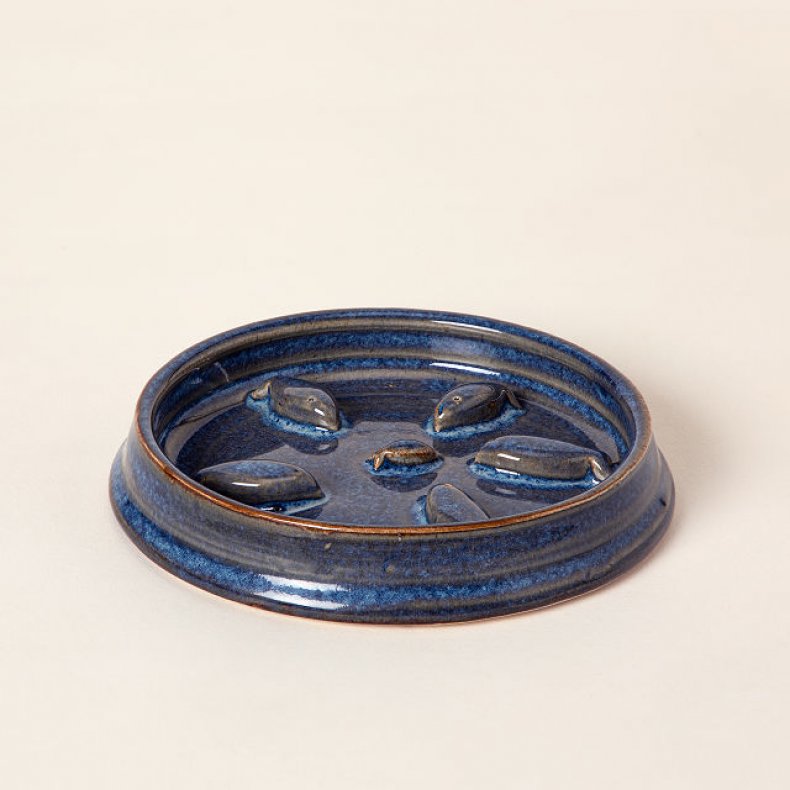 If your kitty eats like a demon, the hand-made Marsha Taubenhaus Slow Down Cat Dish is just what you need to slow it down. It's crafted with fish-shaped pieces on its surface, encouraging the kitty to eat at a more leisurely pace. That will help avoid nausea, bloating and other gastric upset. The 5.5-inch by 1-inch stoneware dish in blue and brown tones will stay in place and won't tip or spill.
Buy at Uncommon Goods for $40.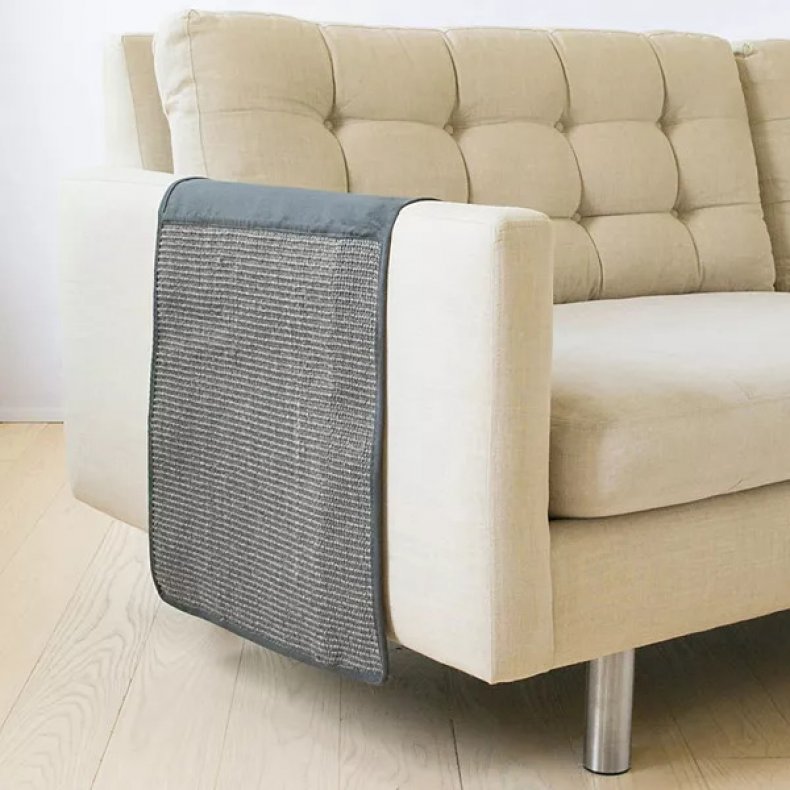 You can say that the Precious Tails Cat Scratch Microsuede Furniture Guard is a gift for your cat, but it's for you, too. The 50-inch by 18-inch tan microsuede cover fits over just about any chair or sofa. When it's in place, your cat can stretch and scratch without harming your upholstered furniture. It's made of sisal rope and polyester, so it's safe for kitty, too.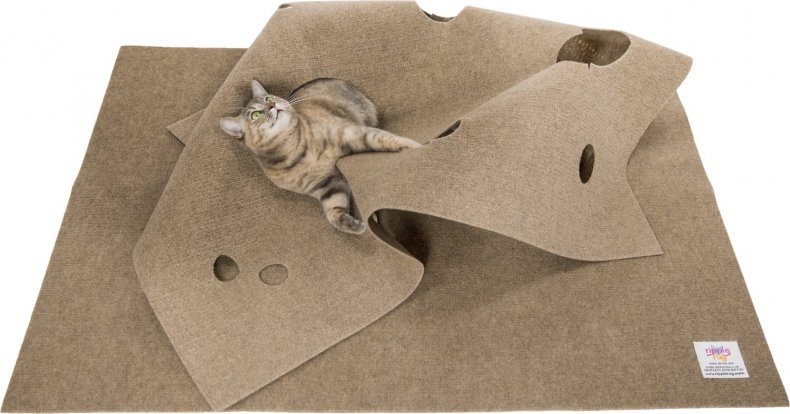 SnugglyCat Ripple Rug Cat Activity Play Mat isn't just any blanket; it is a play mat with holes and bumps that ripple, encouraging your kitty to pounce, hide, stalk, scratch and nest. Made of recycled rubber, polyester and other materials, it's designed to trap fur, too, so you won't have a mess on the floor underneath it. It measures 47 inches by 35 inches by 2 inches providing plenty of room for your cat to play.
Newsweek may earn a commission from links on this page, but we only recommend products we back. We participate in various affiliate marketing programs, which means we get paid commissions on editorially chosen products purchased through our links to retailer sites.