15 Best Kitchen Gifts for 2021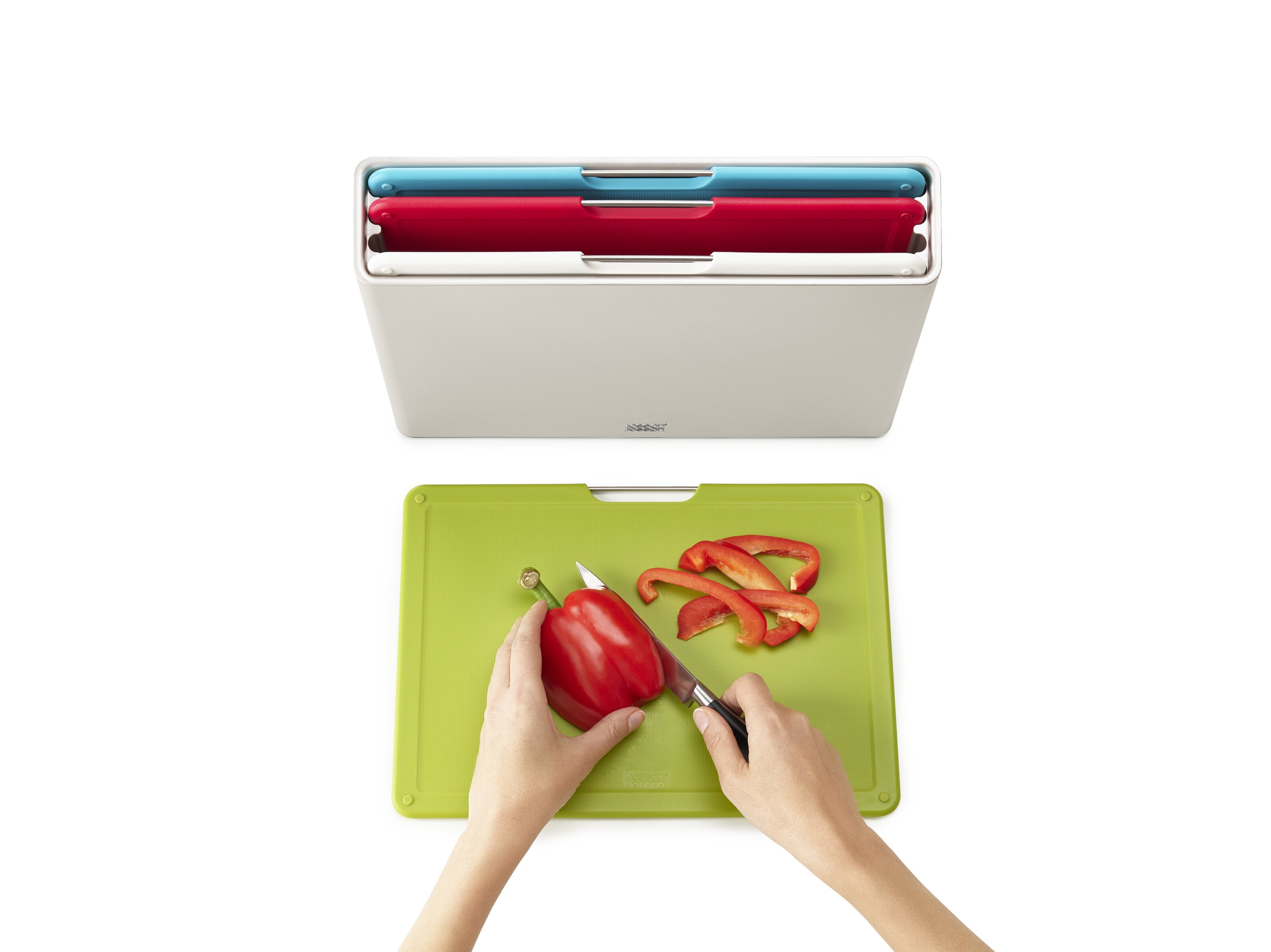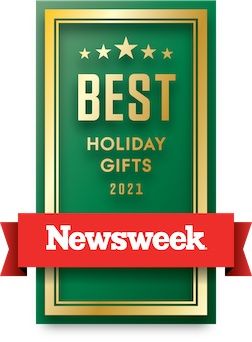 Why would you even think about giving your favorite foodie, amateur chef, or newbie cook a gift card when there are so many highly rated, sure-to-be-loved products from which to choose? The secret to excellent kitchen gift-giving is to look for something that replaces a ho-hum product the recipient already owns or offers them a chance to experiment with a new tool.
Don't worry if you don't know exactly what your gift recipient wants to whip up in the kitchen. There are top-quality, budget-friendly gifts that suit just about anyone, no matter their kitchen prowess.
Your Favorite Foodie is Sure to Love These 15 Kitchen Gifts
Get ready to make your list and check it twice! As always, the prices listed may fluctuate over time.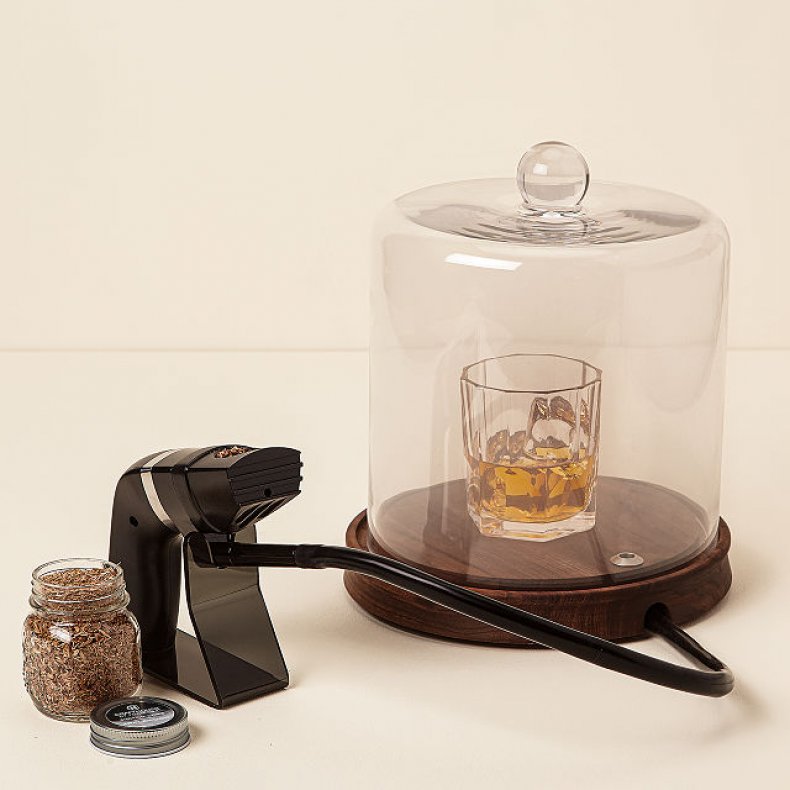 Smokers aren't just for ribs. The Gourmet's Smoking Cloche gives your favorite chef a complex-looking but deceptively simple-to-use device to add smoky flavor to Bloody Mary's, cheese, herbs and almost any other edibles you fancy. Fill the gun with the included applewood chips, put the food or drink under the glass dome, and turn on the machine to add smoke directly. You can smoke food directly from the hose, too.
The cloche measures 11 inches by 9.3 inches. You can easily clean the glass cloche by hand washing. Wipe the walnut wood base with a damp cloth.
Buy it at Uncommon Goods for $200.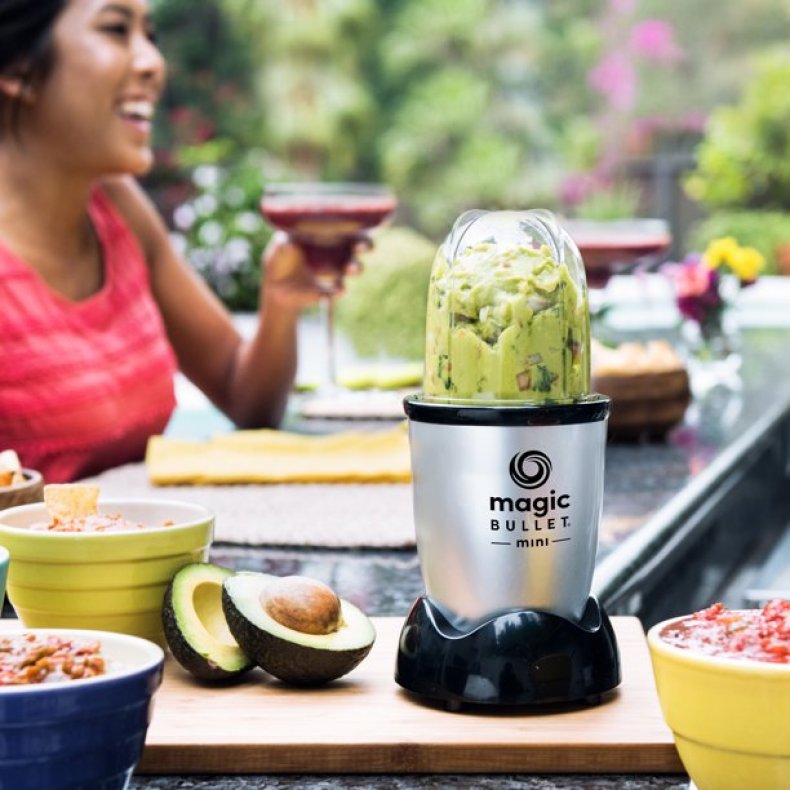 You don't have to spend a fortune to find a fabulous kitchen gift. Consider The Magic Bullet Mini Blender, 7-Piece Set that chops, blends and mixes to create smoothies, juices, salsa, fruit cups and more. This silver Magic Bullet measures 9.10 inches by 8.5 inches by 4.9 inches, so it's great for your RV, office and other areas outside of the kitchen.
The set comes with a 250-Watt Motor Base, Cross Blade, Tall Cup, Resealable Lids, Short Cup with Comfort Lip Ring, Flip Top To-Go Lid, 10-Second Recipes Book and Party Mug with Comfort Lip Ring. The cups are top-rack dishwasher safe. Clean it by rinsing it with soap and water.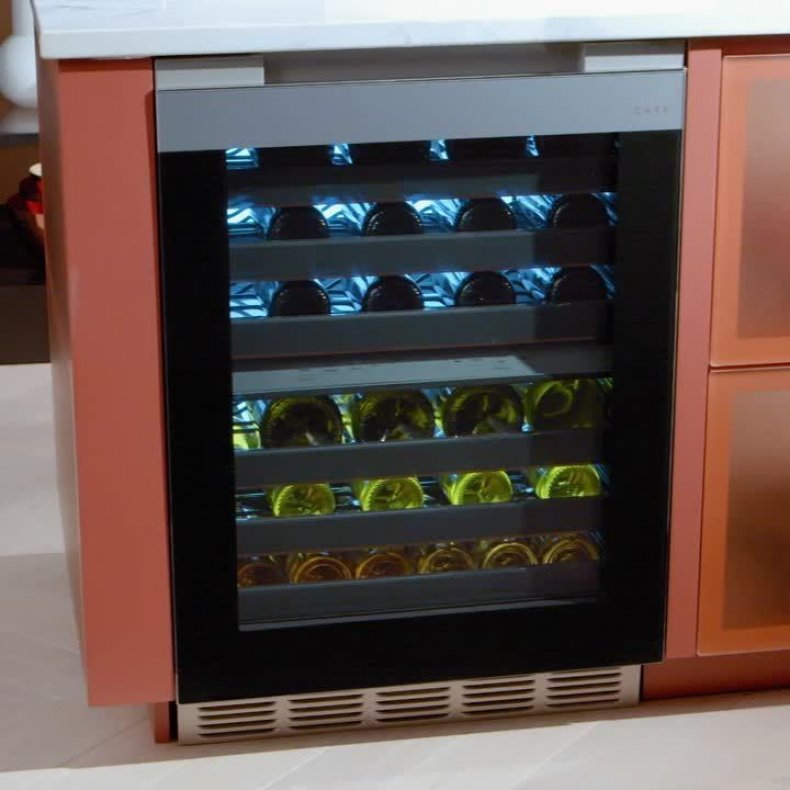 Now's the time to give the vino lover on your gift list the top-rated Cafe Smart Wine Beverage Cooler. This refrigerator features an LED Wall, Magnum Bottle Storage for up to four 1.5-liter bottles, built-in WiFi that allows you to control the temperature and light remotely. The 46-bottle capacity cooler features dual-zone temperature control (from 41 to 61 degrees), flush installation, articulating door hinges that protect your cabinets, adjustable lighting, a temperature alarm and much more. The chiller comes in various finish options, including stainless, matte black and matte white. It measures 23.75 inches by 34.125 inches by 23.375 inches and weighs 110 pounds.
Buy it at Home Depot for $2609.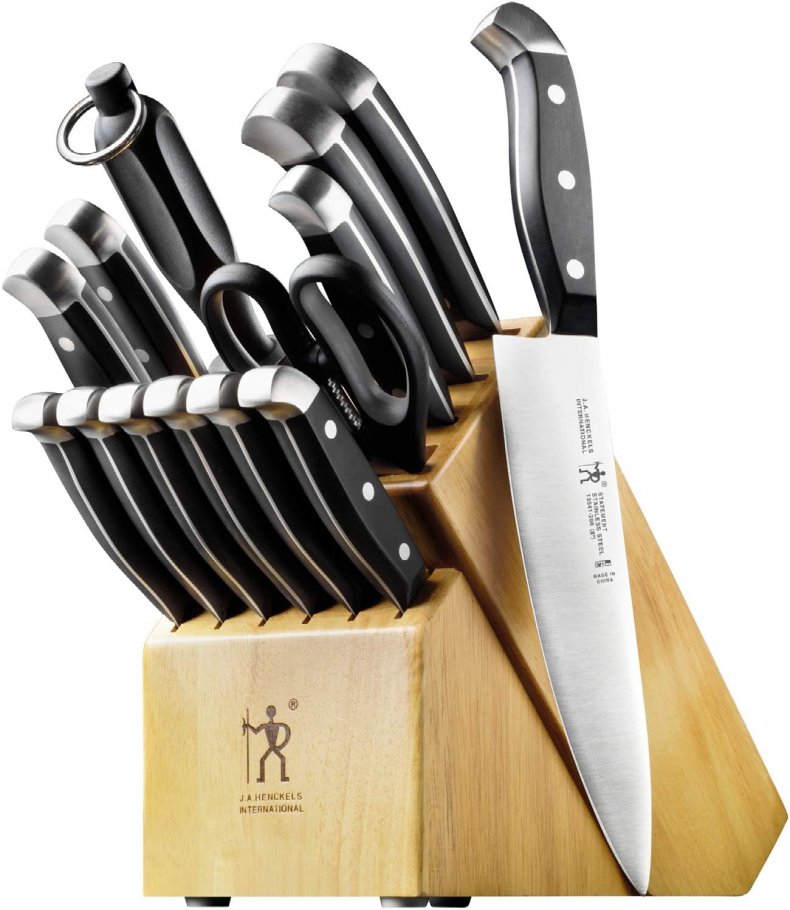 A high-end knife set is one of the best gifts you can give a chef. The Henckels Statement Kitchen Knife Set with Block contains the following: 3-inch Parer; 5-inch Serrated Utility; 5-inch HE Santoku; 7-inch HE Santoku; 8-inch Bread; 8-inch Chef; six 4.5-inch steak knives; kitchen shears, 9-inch sharpening steel and a 14-slot hardwood block.
As most chefs know, JA Henckels is a world-renowned German knife manufacturer founded in 1731. Their products are known as lightweight, strong and precise. That's precisely why we believe your chef-loving gift recipient will love it.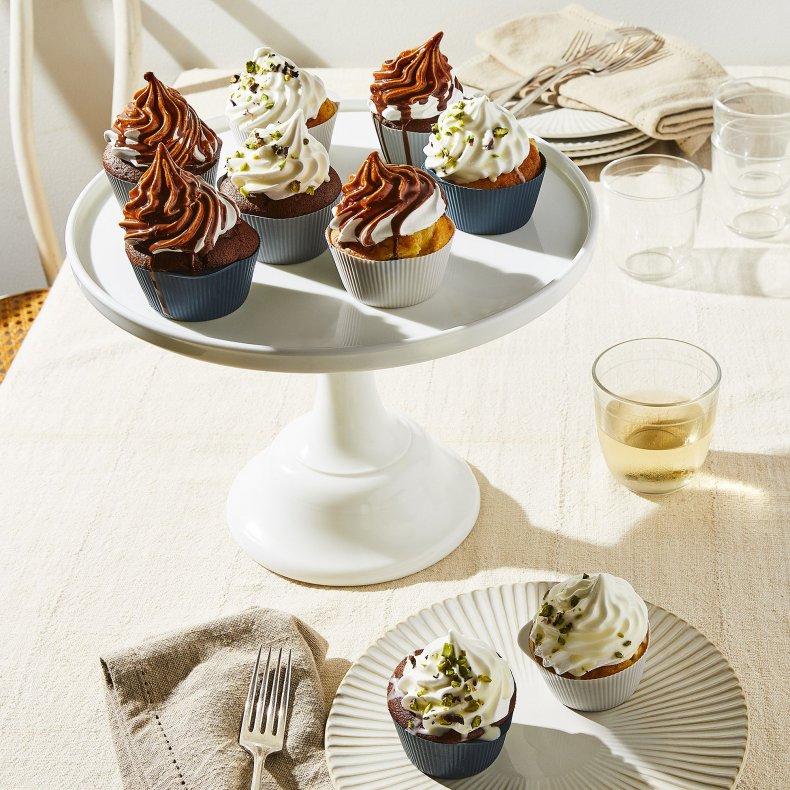 Baking cupcakes, muffins, popovers and other goodies are a delicious part of the holidays. But oh, those one-use paper liners don't feel earth-friendly.
Give your favorite baker these platinum-grade silicone reusable cups to eliminate hassle––and waste––from their kitchens. Food52 Five.Two Batter Up Silicone Baking Cups are nonstick, dishwasher safe, and even have pull tabs so you can lift them right out of the pan. Each set has 12 cups, each measuring 3 inches by 2.5 inches by 3 inches.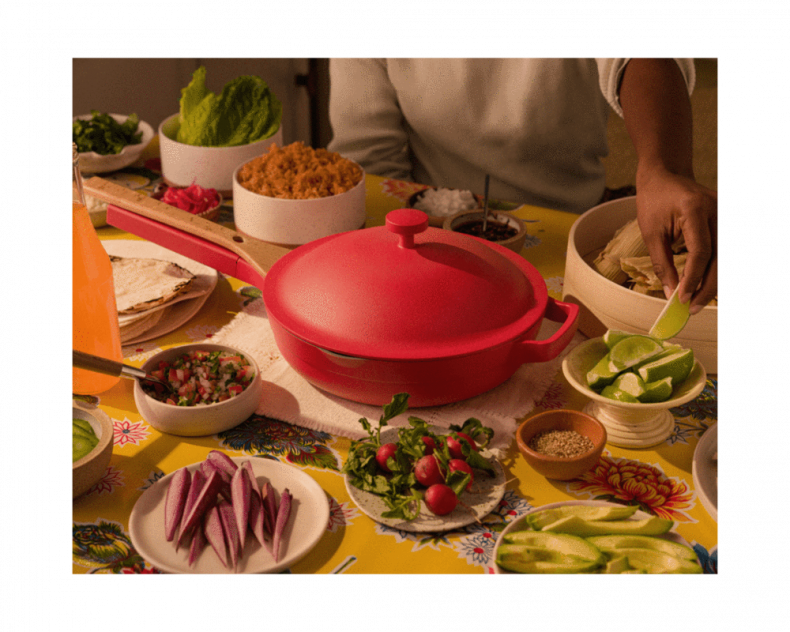 Pop quiz: Is there one product that allows you to braise, sear, steam, strain, saute, fry, boil, serve and store food? Why, yes, Our Place Always Pan can replace eight pieces of cookware. This 10-inch diameter, 2.7-inch depth 2.6-quart capacity pan is compatible with all cooktops (Yes, that includes induction!).
It's created from sturdy aluminum for fast, even heat, a modular lid to release steam, pour spouts and more. Don't worry about food sticking. It's coated with a non-toxic ceramic coating. Clean it with soapy water and a soft sponge. Choose from among 10 colors. Make sure to note pans in a few colors ship in early December.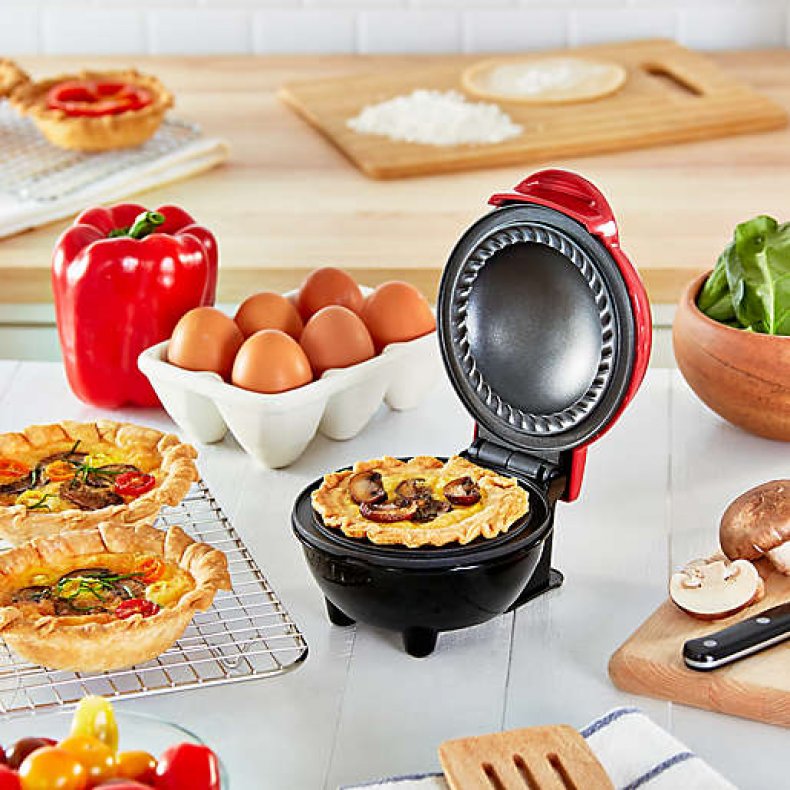 Even ardent pie lovers sometimes just want a slice. That's where the Dash Mini Pie Maker comes in handy. This mini appliance with a safe, nonstick surface is ideal for single servings. Use the circular crust cutter to ensure the pie you make fits the 6.7-inch by 4.7-inch by 4.3-inch, highly rated appliance that runs on 350 watts from a 31-inch power cord. Use the enclosed recipe book for all kinds of ideas.
Buy it at Bed, Bath & Beyond for $15.99.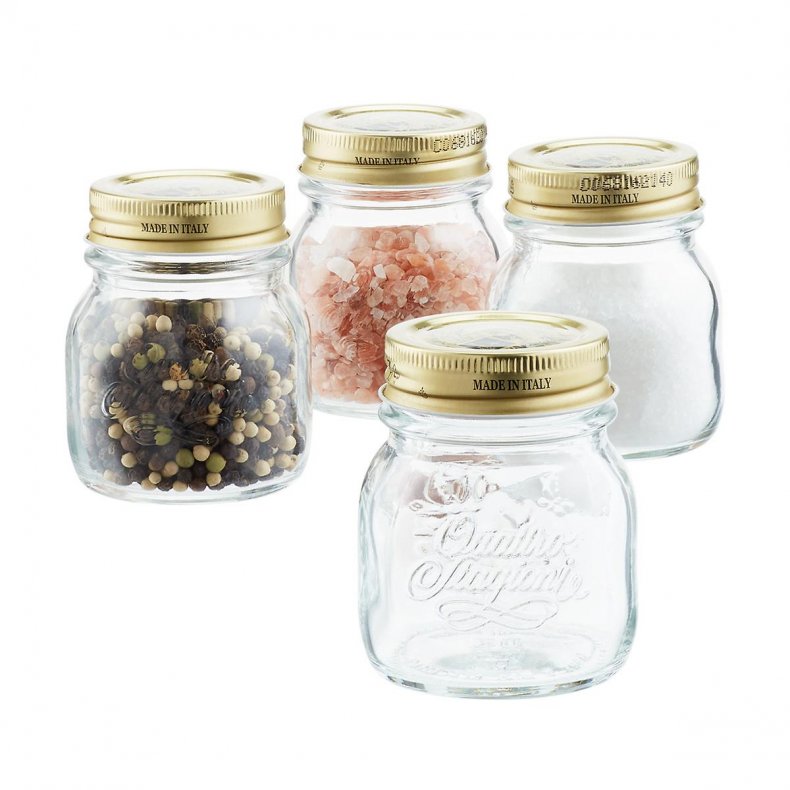 Bring a classic look into the kitchen with the Italian Quattro Stagioni 5-Ounce Glass Spice Jar. The glass jars with metal tops have a classic look, perfect to store spices and other items you want to keep handy. Each jar measures 2 1/2 inches by 3 3/8 inches.
Buy it at The Container Store from $1.79.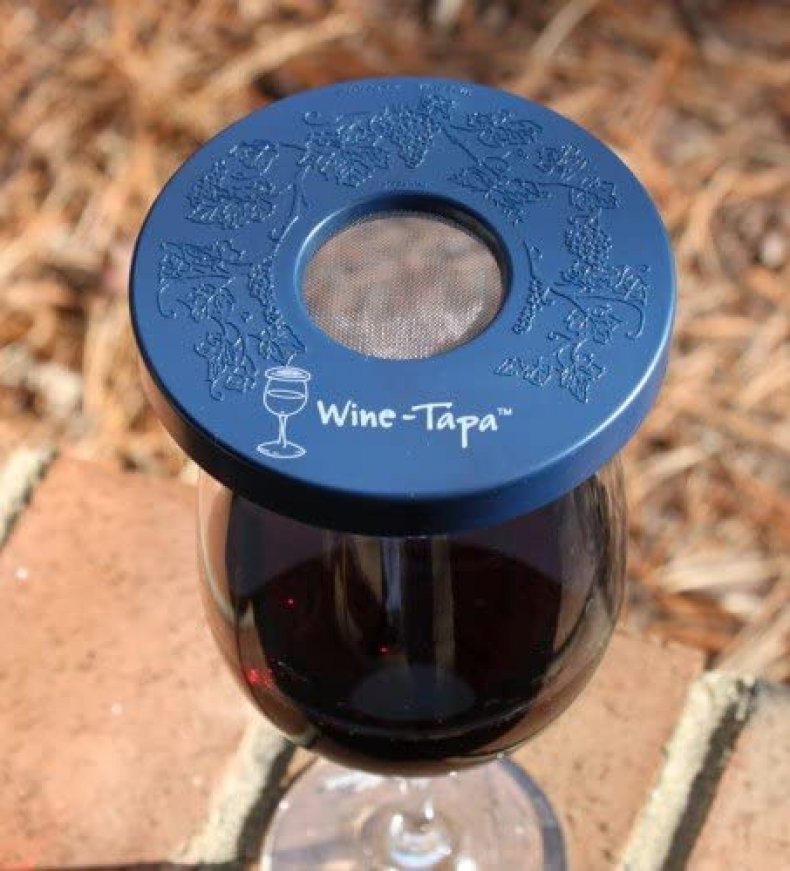 True, these aren't technically a kitchen gift, but we can't help but think anyone will love these. After all, Tapa Drinking Glass Covers keep bugs out while their mesh covers allow the wine to breathe or the coffee/tea/hot drink to cool. Oh, and their snug fit safeguards glass or cup rims from chips.
Plus, the silicone lids fit any cups or glasses from 2-inch to 4-inch rims. There are four covers in each set, and you can choose from a choice of colors.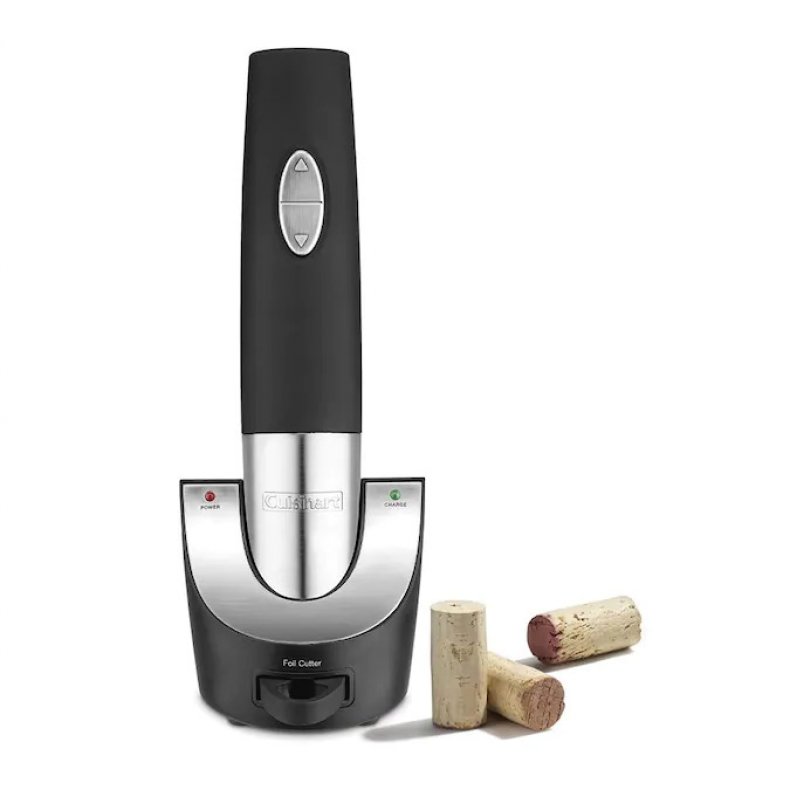 Struggling to remove a cork from a bottle of wine or watching it work its way down until it's floating in the bottle is no one's idea of fun. And it certainly puts more stress on you when you have guests.
Help your wine-loving friends (and yourself) out by giving them the Cuisinart Electric Wine Bottle Opener. And here's a bonus––It can open 80 bottles of wine on one quick-and-easy charge. The opener also works as a vacuum sealer, so what remains in the bottle stays fresh. It even includes a foil cutter that you store in the charging base.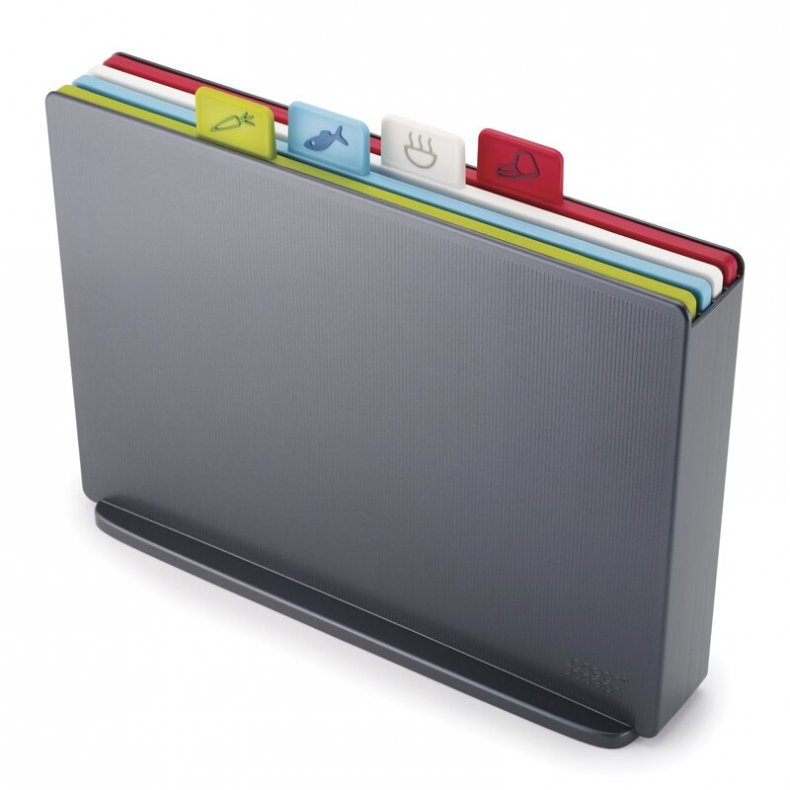 There are few cooks who don't welcome a spare cutting board, especially when they worry about cross-contamination. The solution is Joseph Joseph 4-Piece Plastic Cutting Board Set that includes four 13.5-inch by 10.75-inch boards. Each is designed for a specific type of food. The red meat board has a juice-catching groove. There's a water-catching rim on the green vegetable board, the blue seafood board features a special grip, and the white cooked food board is designed to catch crumbs. The boards come in a special case with index dividers, so you remember which board is for which food.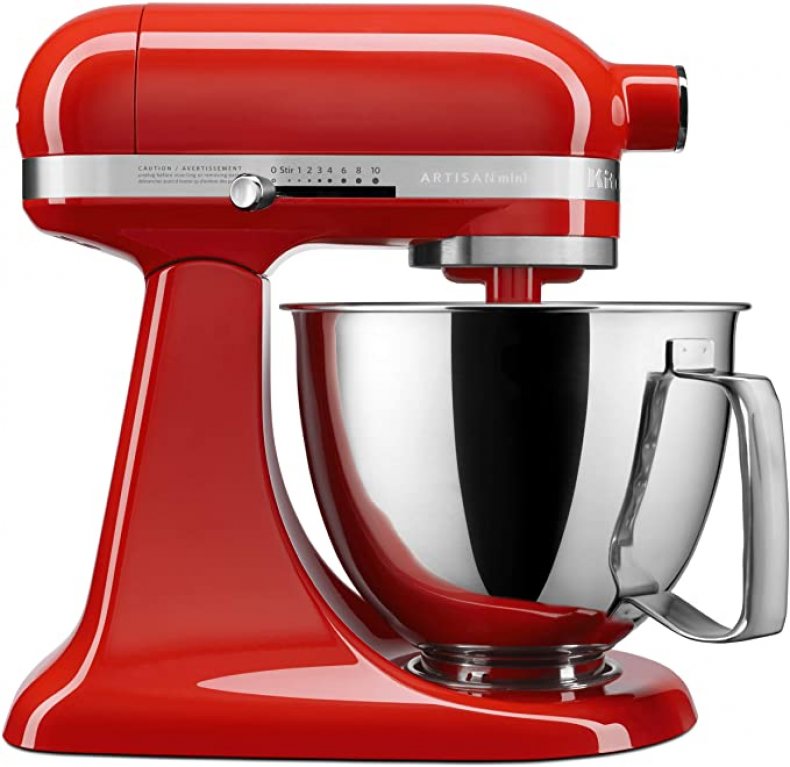 I don't know about you, but every serious amateur cook I've ever met either owns a KitchenAid Mixer or wants to own one. Now's the time to get the Kitchenaid Artisan Mini Plus 3.5-Quart Stand Mixer.
Don't let the name fool you. It's small but mighty. It features metal construction, 67 touchpoints around the mixer bowl, a tilt-head design, 10 speeds and 10 attachments. It measures 12.3 inches by 7.8 inches by 12.3 inches, so you can move it where it's needed. It comes in your choice of nine colors.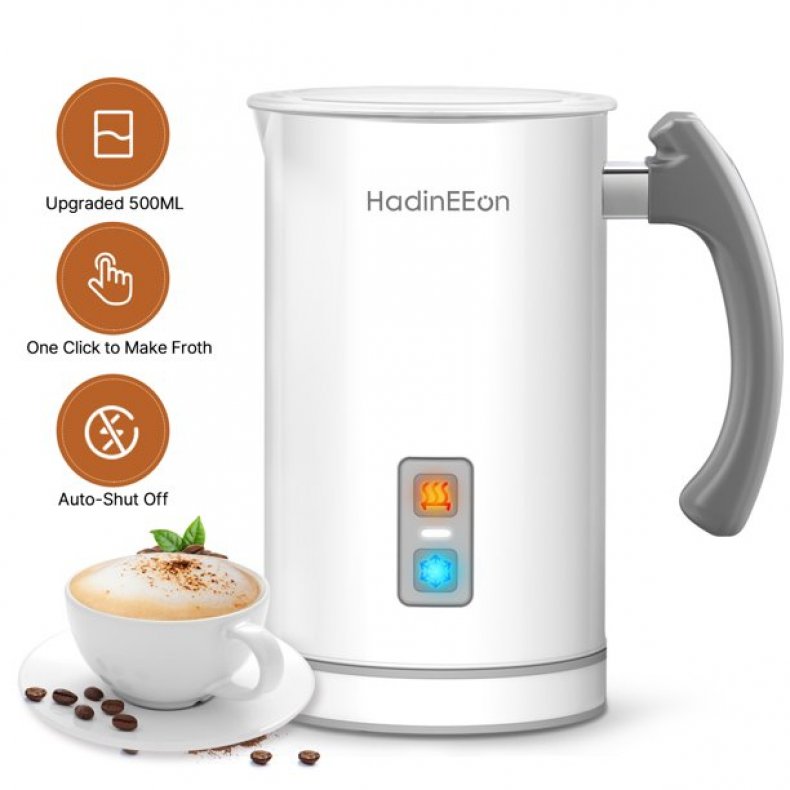 It's a good bet that any hot beverage lover on your gift list will proudly add the HadiinEEon Milk Frother to their kitchen. It's great for frothed milk for coffee, lattes and cappuccinos but also hot chocolate and other beverages.
This frother is a budget-friendly gift with a big-budget array of features, including 2-minute fast and quiet operation, automatic shut off and nonstick, stainless steel interior. It measures 10 inches by 7.10 inches by 5.60 inches and has a classic white exterior.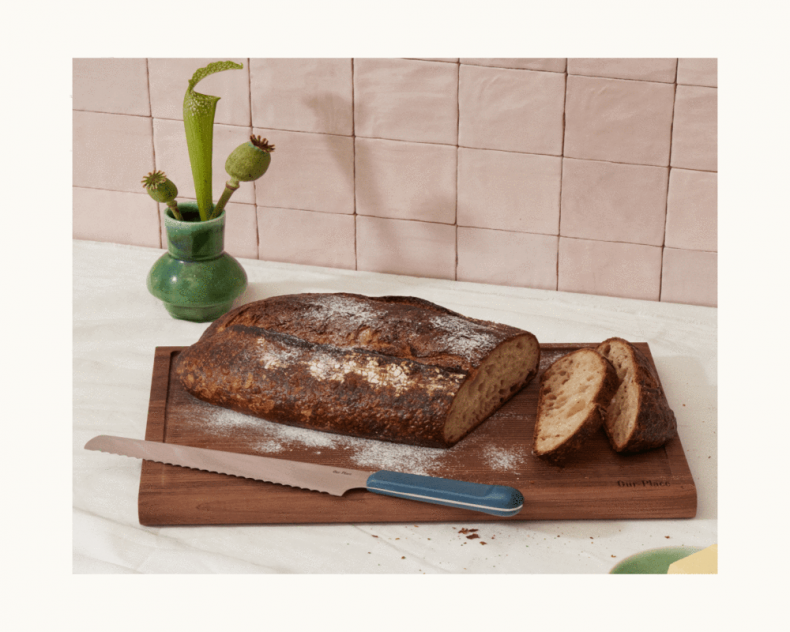 End the disappointment of slicing into fresh-baked bread only to have it squish into a fraction of its size. The 9-inch blade on the ultra-sharp Our Place Serrated Slicing Knife won't make a mess of your bread, ripe tomato and other delicate food. It's crafted from German steel and a proprietary grooved handle that guides you to pro-like slicing. It's available in your choice of colors. You should handwash it and store it in its sheath to keep it perfect.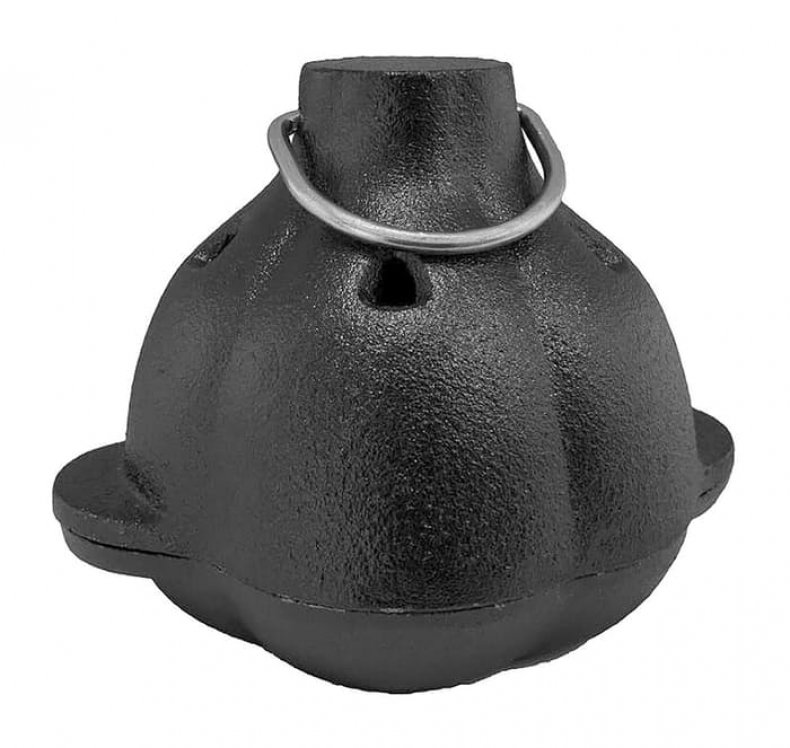 If you haven't experienced the buttery, nutty flavor that is roasted garlic, you are in for a treat. Give your foodie friends a true treat by giving them the gift of a garlic roaster. Old Mountain Cast Iron Garlic Roaster heats evenly, retains heat, and measures 5.5 inches by 4.5 inches by 4.75 inches so that it can take on the largest bulbs.
Newsweek may earn a commission from links on this page, but we only recommend products we back. We participate in various affiliate marketing programs, which means we get paid commissions on editorially chosen products purchased through our links to retailer sites.