15 Best St. Patrick's Day Instagram Captions To Bring Luck and Good Cheer Even From A Distance
You may not be able to head out to the bars on Tuesday, but that doesn't mean St. Patrick's Day needs to suffer. Global citizens who celebrate will be wearing green around the globe, regardless of the current state of your social life.
President Donald Trump restricted gatherings of over 10 people on Monday night, just before St. Patrick's Day, due to an international outbreak of COVID-19 also known as the coronavirus. That didn't stop partygoers from celebrating like usual over the weekend, though.
Americans have been celebrating St. Patrick's Day for 1792, according to the History Channel, and it's likely a little quarantining won't stop the Irish cheer. Every year, 149 million Americans partake in the Irish holiday.
While you're self-distancing in the name of public health, you can still decorate your Instagram feed with cheer, good luck and memories. Whether you have photos from the weekend before restaurants and bars closed in many of America's cities, or you're bringing back a throwback for the ages, here are some of the best captions to bring a bit of fun to your friends, even from afar.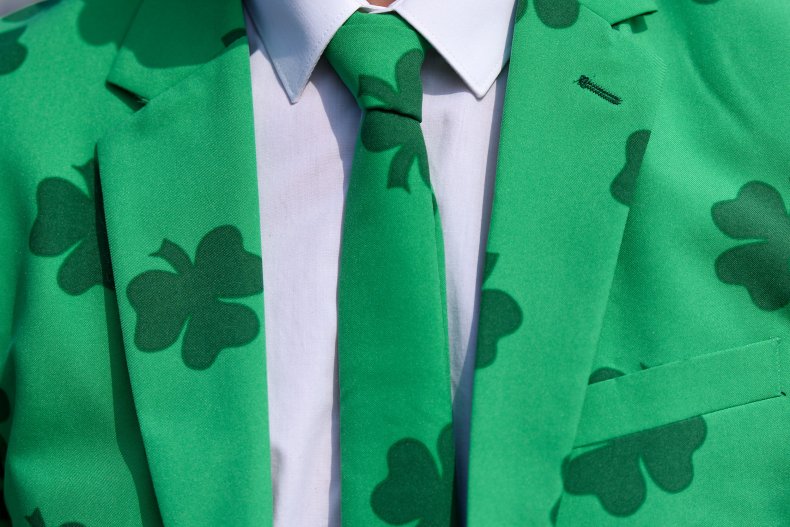 "Well, I'm a leprechaun so don't be telling me about rainbows!" — Reilly O'Reilly, The Luck of The Irish
"Magically delicious." — Lucky Charms
"That's what I do. I drink and I know things." — Tyrion Lannister, Game of Thrones
"This is the story about a girl named Lucky." - Britney Spears, 'Lucky'
"I'll have a Krabby Patty." - Spongebob Squarepants
"We're up all night to get lucky." — Daft Punk ft. Pharrell, 'Get Lucky'
"Could it be that you and me are the lucky ones?" — Lana Del Rey, 'Lucky Ones'
"Luck is believing you're lucky." — Tennessee Williams
"I've always thought you've got to believe in lucky to get it." — Victoria Holt
"May your day be touched by a bit of Irish luck, brightened by a song in your heart and warmed by the smiles of the people you love." — Irish Saying
" Irish. We think sideways." — Spike Milligan
"Luck is a very thin wire between survival and disaster, and not many people can keep their balance on it." — Hunter S. Thompson
"Keep love in your heart. A life without it is like a sunless garden when the flowers are all dead." — Oscar Wilde
"Lucky I'm in love with my best friend." — Colbie Caillat and Jason Mraz, 'Lucky'
"You must be my lucky star." — Madonna, 'Lucky Star'
"Don't touch these lucky charms" — Macklemore & Ryan Lewis, 'Irish Celebration'