$1.5 Billion in Illegal Marijuana Seized by State of California, Equivalent to Half the Legal Market
The state of California has seized $1.5 billion worth of illegally grown marijuana as part of its annual eradication program, according to the Associated Press. According to them, the amount seized is equal to roughly half of the state's legal market.
Statewide, 150 people were arrested as part of the sweep, and 168 weapons were seized, with 120 warrant executed by the Drug Enforcement Administration.
Approximately 950,000 plants from nearly 350 growing operation sites were seized with the cooperation of the Campaign Against Marijuana Planting, which dates back to 1983 and is America's largest anti-marijuana organization.
"That's a lot of product," Jerred Kiloh, president of the United Cannabis Business Association, of the amount of marijuana seized by the operation. "That's equal to our entire regulated market."
State officials claim that illegal growers are doing severe harm to local wildlife and ecosystems, noting that many of the illegal grow sites have dammed or diverted public water streams into their land for irrigation purposes. They also including dump fertilizer toxins such as carbofuran, methyl parathion and aluminum phosphate.
"These illegal marijuana grows destroy wildlife and wreak havoc on our land and water, ultimately impacting the communities where we live," said William D. Bodner, special agent in charge of the DEA's Los Angeles office.
"Illegal cannabis grows are devastating our communities," California Attorney General Xavier Becerra said. "Criminals who disregard life, poison our waters, damage our public lands, and weaponize the illegal cannabis black market will be brought to justice."
According to research by Arcview Market Research and BDS Analytics, Californians will spend $3.1 billion buying marijuana on the legal market, and $8.1 on the illegal one. In spite of the state's voting to legalize marijuana use in 2016, the marijuana black market still thrives in California due to steep sales taxes attached to the drug.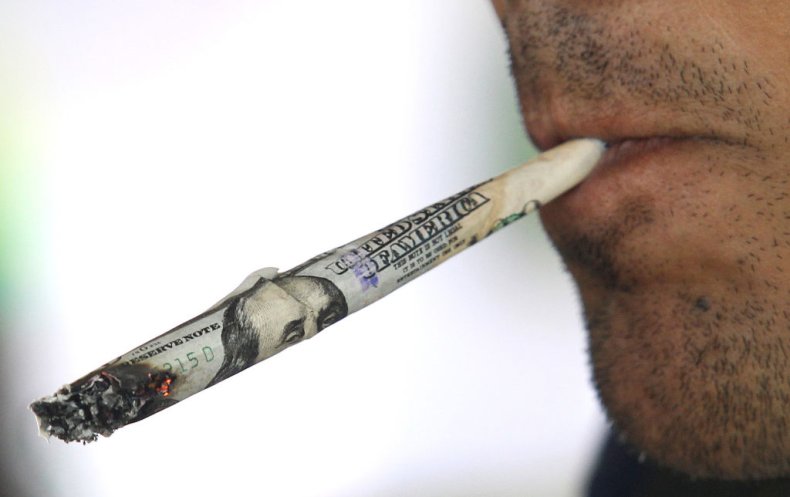 "Regulators are ambivalent, publicly supporting the value of moving cannabis out of the illicit market and redressing the harms prohibition has done—such as overincarceration of minorities for minor possession offenses—but they have often proved unwilling to allow enough stores and keep regulatory and tax costs low enough to make the legal market competitive," the report said.
"Although cannabis has been legalized for use in California, there is still a large unlicensed black market," said Robert Paoletti, Coordinator Colonel, California National Guard Counterdrug Task Force, told NPR. "Our participation works to prevent this illegal market in order to promote a fair marketplace for those growers, producers, and vendors who choose to operate within the system that the voters approved."
"Folks are going to grow this stuff because you can make money,"said Becerra.
In 2018, the CAMP operation seized 614,000 plants from 254 growing sites, even though last year's efforts were impeded by the wildfires gripping the state.