15 Effective Ways to Strengthen and Enforce Core Company Values
A company's core values are the most important part of its culture and ethos. As a leader, it's your job to enforce and live those values every day.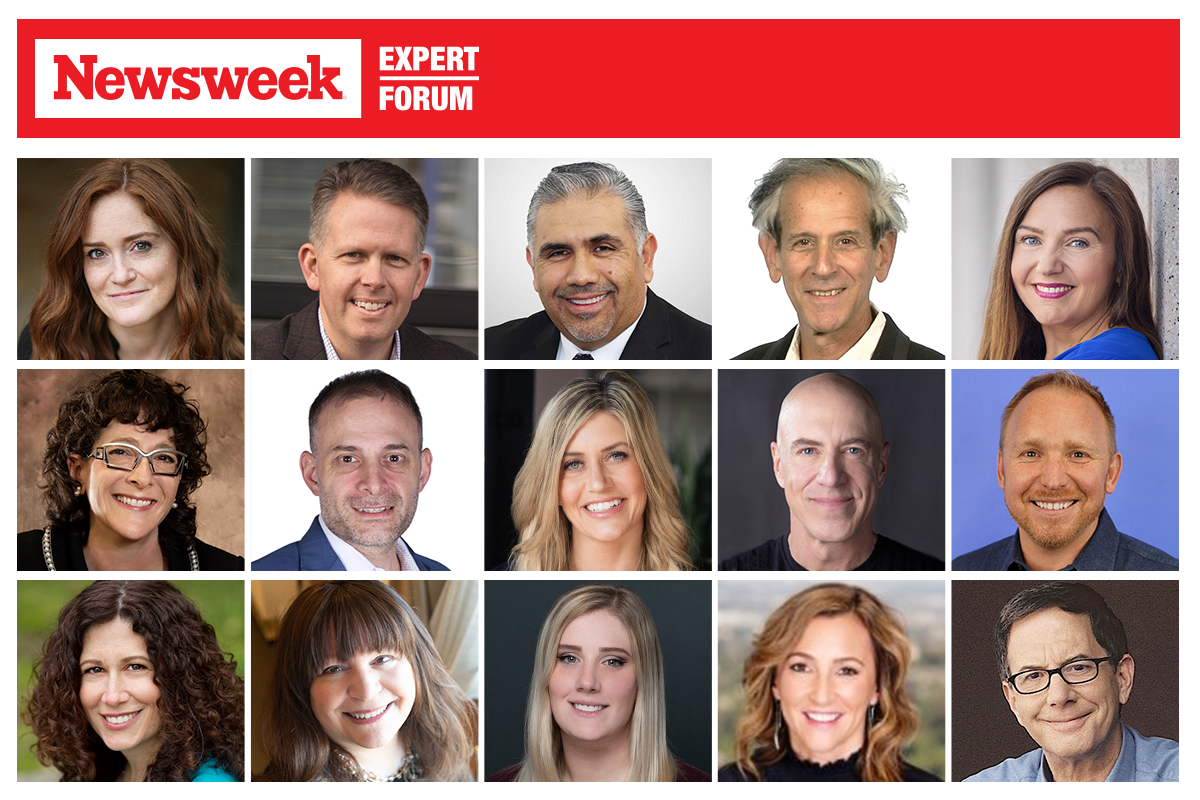 The modern employee and consumer want to know that companies care about more than just sales and profit. People are more motivated to work—and consumers are more likely to patronize a brand—when they believe a company's values align with their own.
As a business, messaging about your core values should come from the top and be enforced within your culture every day. Below, 15 members of Newsweek Expert Forum share their tips for strengthening a company's core values and making sure that they are enforced. Follow their recommendations to ensure your team and your customers know exactly what you stand for.
1. Hire for Core Values
Hire for those core values! Incorporate your values in job postings and screen for them in the interview process to ensure alignment. To reinforce, weave them in every major initiative or meeting you host, align incentives to the behaviors you wish to see, create a recognition program that celebrates the demonstration of your values and build them into your overall performance management process. - Jennifer Grayeb, The Nimble Co.
2. Keep an Open Dialogue
Keep the doors of communication and dialogue open. As a leader, it can be uncomfortable to hear the truth but when my team and my customers feel like they can come to me with their concerns or feedback, I get the chance to make things right. The great side benefit of listening and engaging is that people learn to trust, and trust is a foundational element of any organization's core values. - Reed Deshler, AlignOrg Solutions
3. Empower Your HR Department to Introduce and Instill Values
The entry point of every company is the HR department. Here is where the new hire will experience and judge true loyalty to the company's core values and the role they play in their day-to-day work life. The vitality of the company's values can be introduced, solidified and strengthened by having a proactive HR department. - Hugo Gonzalez, Core CPAs & Advisors
4. Show Employees What's in It for Them
Values are flat. They come alive only when contributors see what's in it for them when they embrace those values. If your leadership team has to enforce values, you know your people are not connected to them. Enforcing can polarize. Fusing company values with personal goals breathes life into your people and culture. When leaders lead more with curiosity, values won't need to be enforced. - Jay Steven Levin, WinThinking
5. Keep Messaging Simple
Organizations go for big, powerful words to express values. They look great as motivational posters full of abstract nouns nobody truly understands. If you want something sustainable, simplify it. Change them into observable actions that everyone will easily identify with. Next, normalize talking about them so you can recommit to your values every time you comment on behaviors, share feedback and plan actions. - Inga Arianna Bielinska, Inga Arianna Bielinska
6. Live Your Values Daily
The key to strengthening a company's core values is living them daily. That requires a commitment to those values from the very top of the organization. In addition, the leadership must be talking about the company's core values consistently and tethering them to decisions and policies throughout the company. - Diane Helbig, Helbig Enterprises
7. Ensure You Have These Three Keys in Place
It takes time and commitment from everyone in the organization to make sure that they live up to a company's values. The first key is that leadership needs to walk the walk. The second key is a strong onboarding, development and retention program. The third key is to listen, as an organization's values depend on getting input from all stakeholders—not just the shareholders. - Gregory Thomas, 375 Park Associates
8. Ensure Leaders Are Practicing the Company's Values
Practice what you preach. To strengthen a company's core values and make sure those values are enforced, leadership must also practice the values. Simply suggesting and not acting will not lead to success. Action does. - Karolina Hobson, Radd Interactive
9. Hold People Accountable
Values are just words on the wall unless behaviors and competencies are attached to them. If a value is "We Respect Each Other" and people frequently show up late at meetings—that's not respect. Ensure leaders and teams know the behaviors expected of each value and give them the coaching skills to hold people accountable. - Gregg Brown, Change Ready Leadership
10. Make the Values Visible and Discuss Them Frequently
The first step is to ensure the values are written down and posted inside an office or on the company's website. The next step is to reinforce the values by discussing them in company meetings and bringing them up when an employee deviates from those values. - Brian Meert, AdvertiseMint
11. Match Incentives With Values
Match your incentives with your values. How employees are measured, evaluated and rewarded is a reflection of what the organization cares about. If you want to instill, not enforce, the company's values—align them with your incentives. Recognize and appreciate when and how people embody those values and you will see you don't need to enforce just reward. - Michelle Tillis Lederman, Executive Essentials LLC
12. Embed Values Into Performance Metrics
Enforce your core values by embedding them in multiple ways into performance metrics. Hold people accountable for upholding them by adding them to your annual performance reviews. Have employees share examples of when they've behaved in ways that support each value. When giving in-the-moment feedback, share how your team members are (or aren't) upholding them. Link them to every performance goal. - Loren Margolis, Training & Leadership Success LLC
13. Review Your Values Frequently
The way we strengthen and enforce company values is by having bi-annual value reviews with the executive team. During this meeting, we go through each company value and collectively give ourselves a letter grade for how well we've upheld each value. We then review our low scores and have constructive conversations on how we can better uphold those values as a team and as individuals. - Chloe Alpert, Medinas
14. Help Each Person Understand and Articulate the Company's Values
It is important for every person within an organization to be able to clearly articulate a company's core values. When the entire organization is aligned, it is much easier to ensure those values are enforced. - Samantha McDermott, SaJo Advisors
15. Ask Your Employees to Rate Your Actions According to Your Values
The key to strengthening a company's core values is for the leader to state what they are and commit to how they will demonstrate those values in actions. Then, they should ask their company on a monthly basis to anonymously rate how they are doing with demonstrating them and ask people to anonymously state how they can do a better job at demonstrating them going forward. - Mark Goulston, Mark Goulston, M.D., Inc.