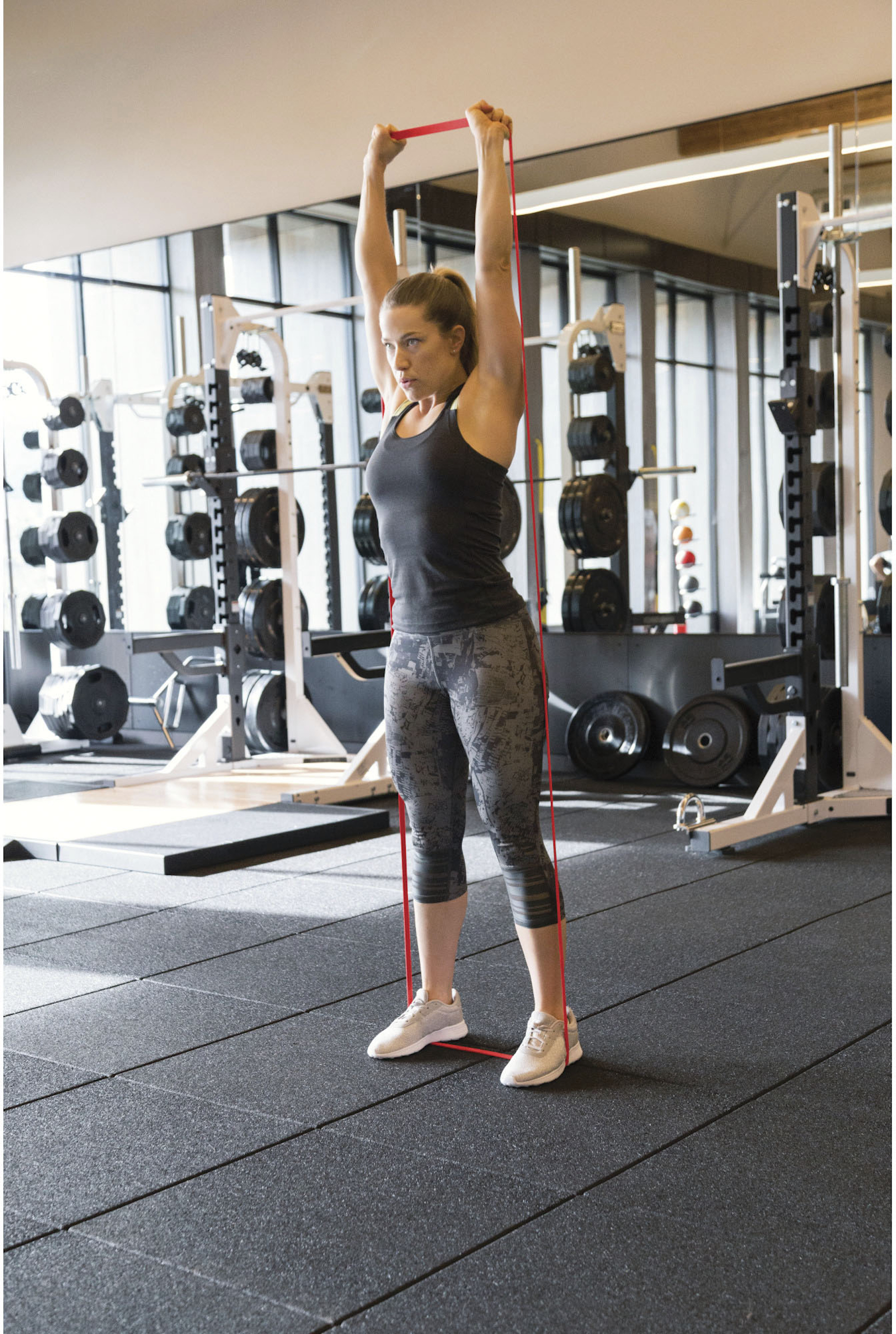 It's fitness season, and plenty of us want to start working out. The problem is that budgets––at least for many of us––are a bit strained after the winter holidays. Fear not. You don't need to spend a lot to get your workout game on track.
Whether you're a newbie who wants to try running, a sometimes-athlete who is getting back into the swing of kettlebells or an elite athlete with a long-time fitness routine, there are plenty of budget-friendly exercise extras that you'll love. And, let's face it, new equipment is often a movement motivator for many of us.
15 Fitness Upgrades Under $25
Sure, you can go to a gym even though COVID continues. But if you do, there are still plenty of reasons to consider exercise equipment and products for your home. Whether you are into full-body workouts or want to target specific trouble spots, there is a fitness product for you. We listed 15 of our favorites below. As always, the prices listed may fluctuate over time.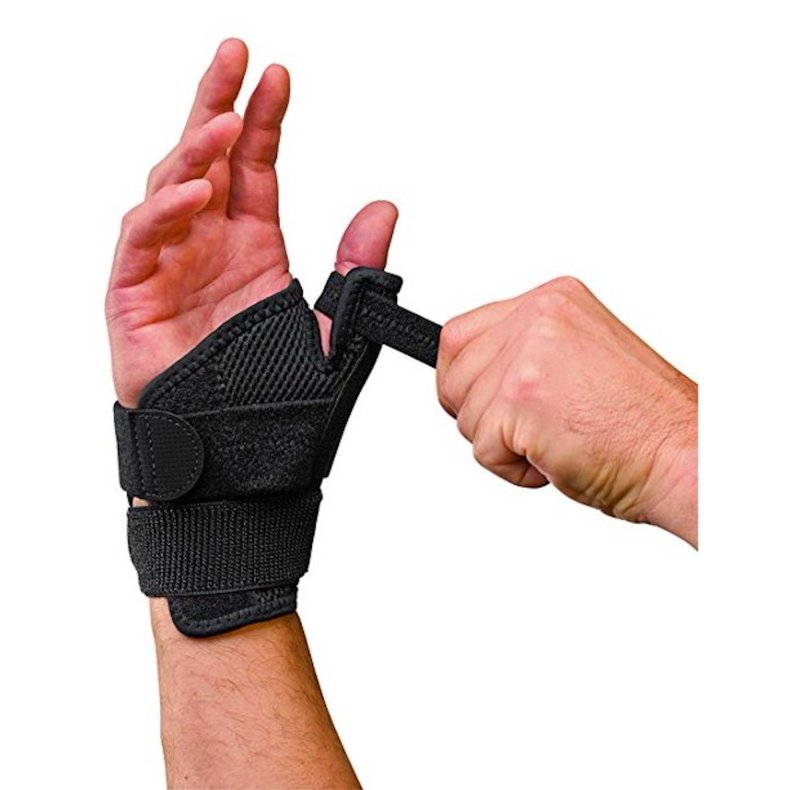 Computer use, snow shoveling and osteoarthritis are just some of the reasons many of us have soft tissue injuries, ligament strains and other debilitating conditions that may limit exercise options. Consider a Mueller Reversible Thumb Stabilizer. It's reversible, so it fits on your right or left wrist, and it has two adjustable straps to ensure it fits, well, like a glove. Those whose wrist measures between 5.5 inches and 10.5 inches can use it to support weak thumbs.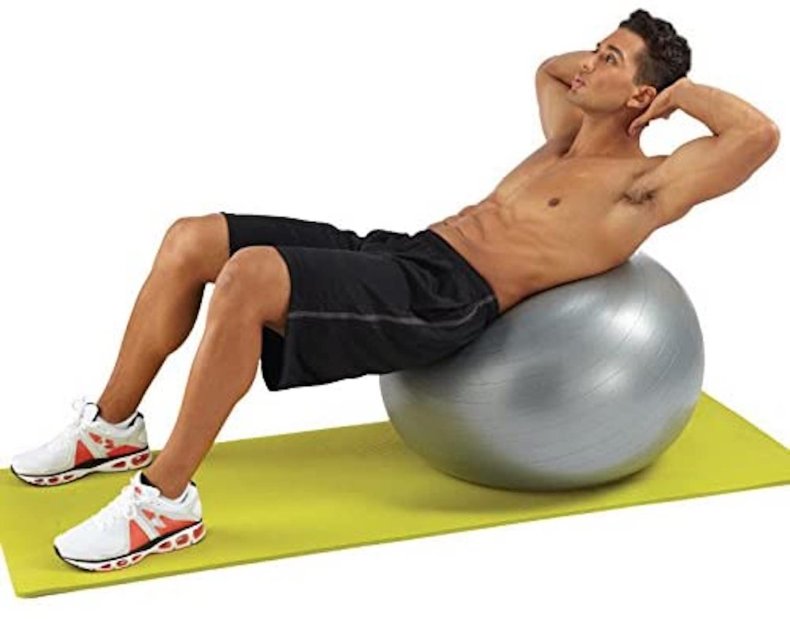 If you haven't tried a stability ball to strengthen your core, you're missing out. Sure, you can use the Pure Fitness Professional Anti-burst Exercise Stability Ball when you do yoga and Pilates, but it's great when you do free weights and other exercises, too. Using it helps build a strong core, protecting your back and stabilizing your whole body. This anti-burst ball comes with a hand pump, fitness guide, extra air plug and valve remover tool. Choose 55 centimeters (for those up to 5 feet, 7 inches tall), 65 centimeters (for those up to 6 feet, 2 inches tall) and 75 centimeters (for those 6 feet, 3 inches tall). It's available in gray or blue.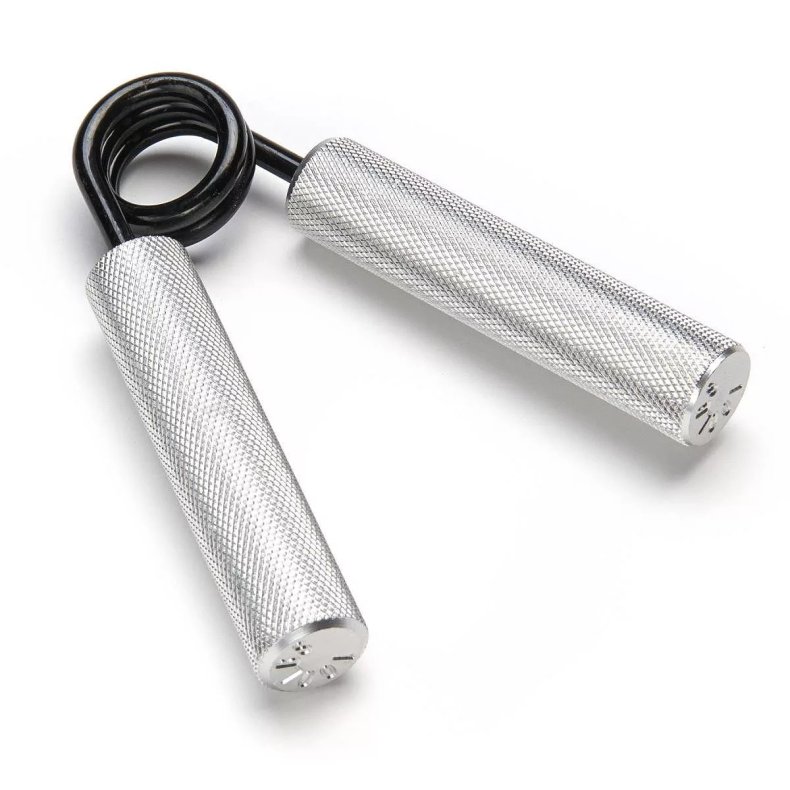 Those who want strength and endurance for sports and everyday life often use hand grippers. HWR Hand & Forearm Exercise Grip Strengtheners are made of aluminum and durable springs that deliver up to 150 pounds of tension. The anti-slip design ensures you get the maximum grip. They're durable, too. Just hand wash them to keep them clean.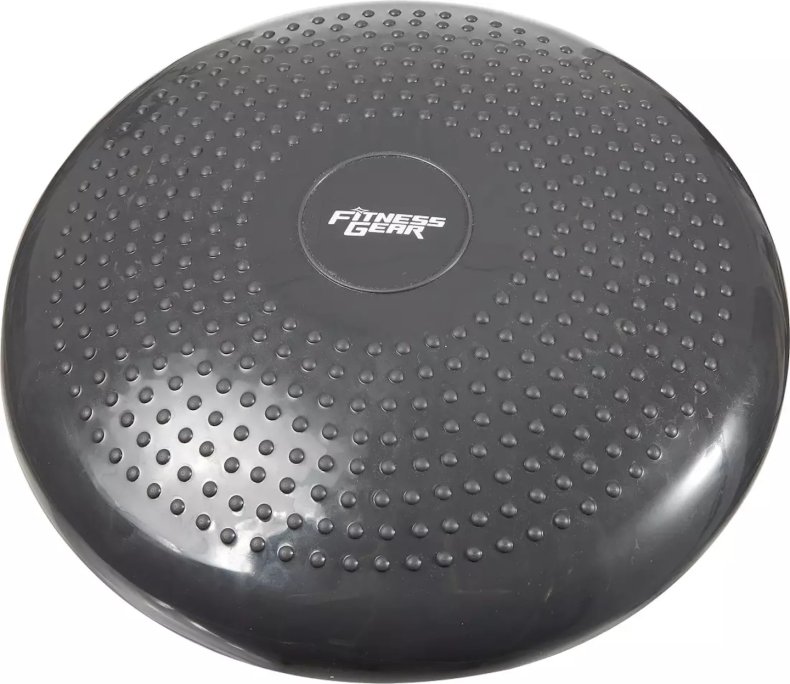 We believe few would quarrel with the thinking that balance and stability are vital for all ages. After all, no one wants to fall or struggle going up and downstairs. The Fitness Gear Stability Disc allows you to build or maintain stability. All you have to do is sit or stand on the disc while you do your exercises, and you'll get two fitness boosts at one time. The inflatable disc has both a smooth and textured side, so you can choose the best for you.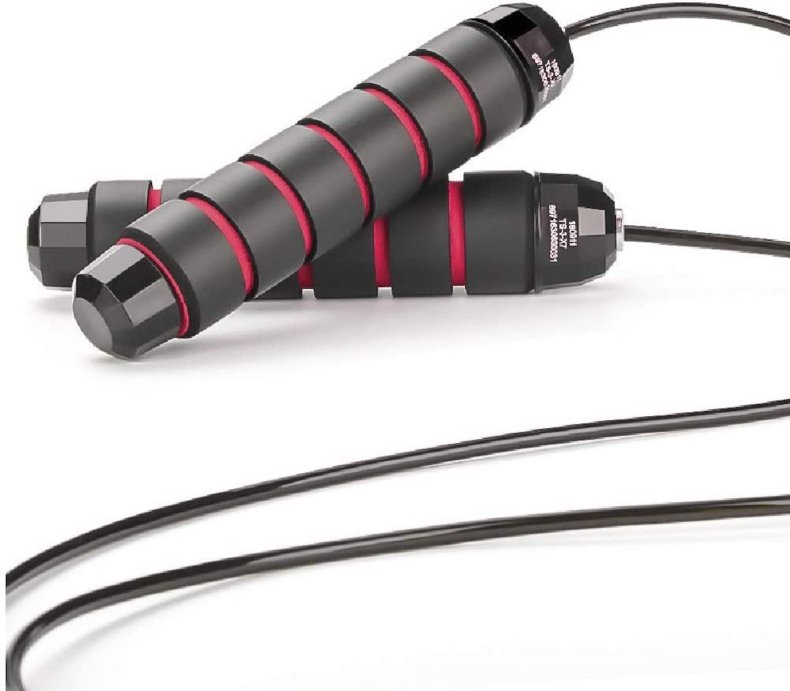 When you were a kid, we bet you loved jumping rope. And heck, you likely did it just for fun. Well, now's the time to jump rope again. Yes, it's still fun, plus you know it will increase your cardio endurance, stamina and speed, too. Doubt it? Why do you think boxers, cross trainers and other athletes love rope skipping. Thie Deglo Skipping Rope with Ball Bearings is the product you want to get back into the swing of things. It's made of braided steel wire rope coated with PVC. It has lightweight, ergonomic handles with 6-inch soft memory foam, making for a soft, comfortable grip. Plus, you can adjust the length up to 9 feet to work for users of any height. This product lets you channel your inner kid while you get fit, too.
6. WFX Utility Bike Storage Lift Bike Hoist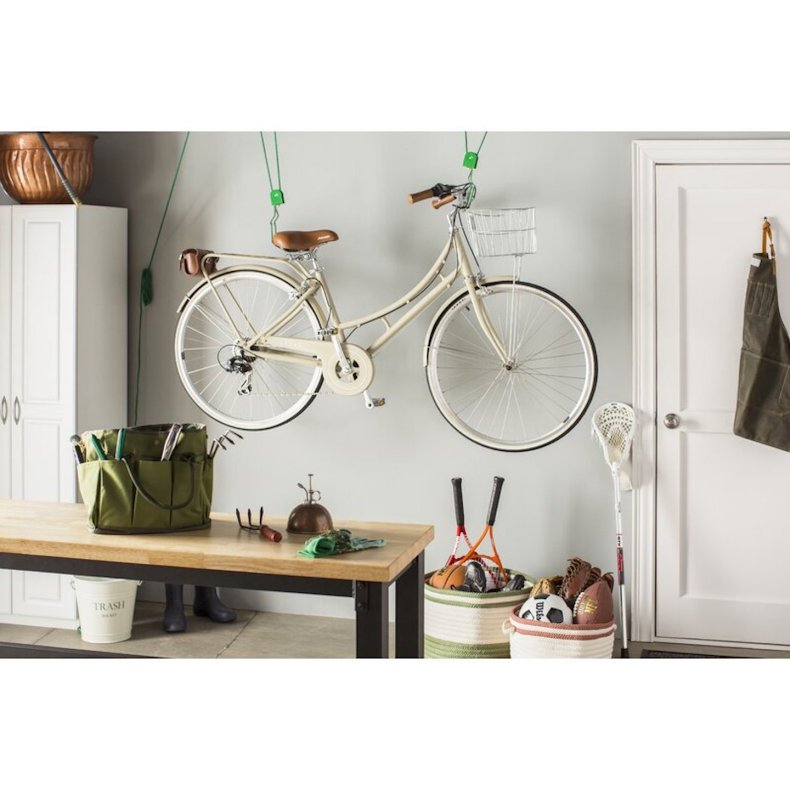 Ok, we know you've considered ditching your bike because it takes up too much room in your garage, utility shed or another area. If you use the WFX Utility Bike Storage Lift Bike Hoist, you won't have that problem. Think of this as one of those items you never knew you needed until you used it. This hoist features rubber-coated hooks engineered to lift bikes up to 125 pounds and prevent scratches. Use it on any ceilings up to 144 inches. Worries about safety? This hoist has locks that prevent accidental release, so you and yours are safe.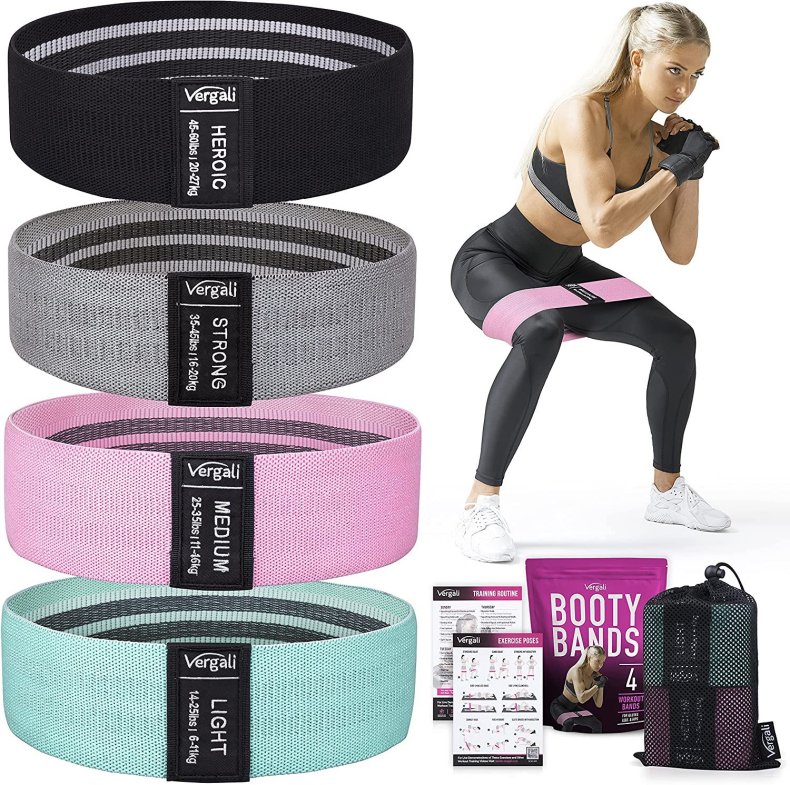 Plenty of people seem to spend time working on their booties, and the Vergali Fabric Booty Bands make it easy. These four bands in different resistant levels and strengths allow you to work your way up from easy to more advanced and even heroic resistance. What's great is that each band is the same size the thickness, so you feel comfortable as you boost your strength.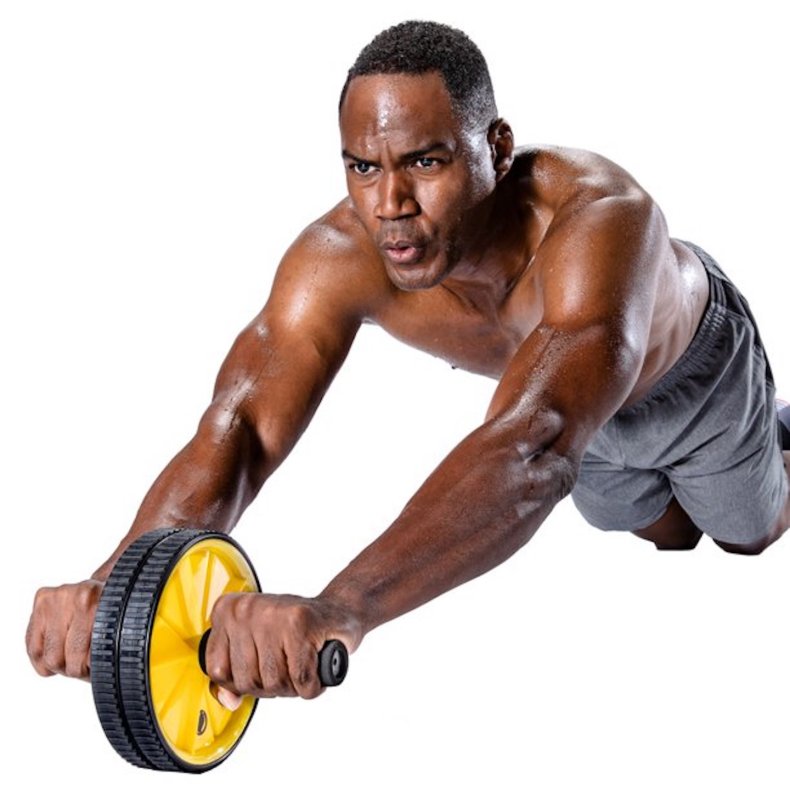 Ready for a toned core and sculpted abs? Try Stamina Ab Wheel. It has dual traction wheels, so it's stable, plus it has soft-grip foam handles that mold to your hands. This Ab Wheel works your upper body, strengthens your arms, shoulders, back and abs, plus strengthens muscles. Whether you're a novice or elite athlete, the Stamina Ab Wheel will work for you.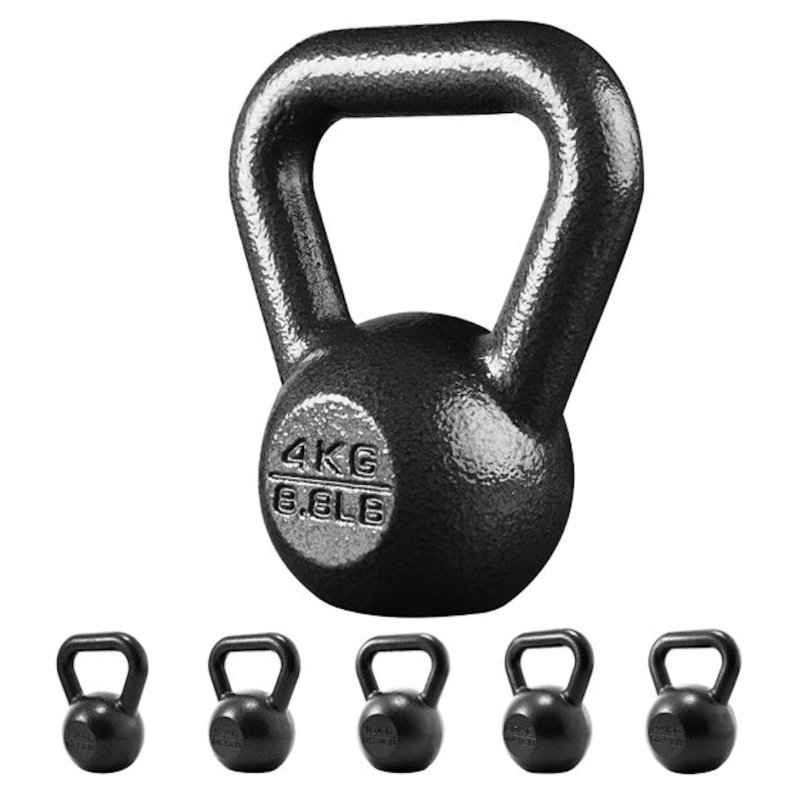 I can tell you that kettlebells work wonders. I lost 100 pounds when I used Kettlebells every day for a year. Of course, I watched my diet, too, but kettlebells were a major reason for my success. What I found is that those who didn't like kettlebells often started with ones that were too heavy. The Athletic Works 4-Kilogram (8.82-Pound) Kettlebell is the one I used––and still use––to stay in shape. It has a wide and flat grip, so you can hold it firmly whether you use one hand or two. Plus, it's smooth so that it won't hurt your hands. Of course, it has a ground flat bottom, so you can set it down safely. Want a good workout? My take is that kettlebells are the best way to start. And, of course, there are other sizes available.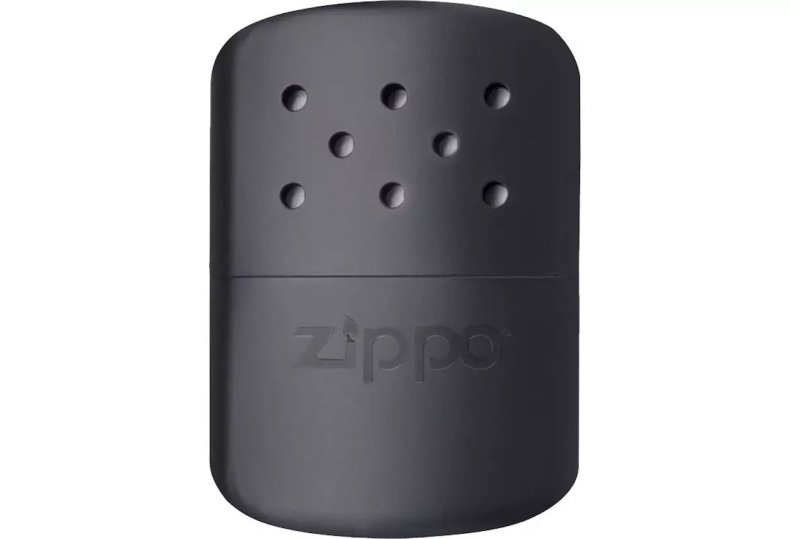 I don't know about you, but I have a tough time staying motivated to hike, kayak or bike when my hands are cold. That's where the black Zippo 12-Hour Hand Warmer comes in handy. It's flameless, odorless and pocket-size, making it easy to carry. Plus, it's made with a rugged metal exterior, perfect for the outdoors. And get this––its warmth lasts for up to 12 hours so you can get a whole day's worth of exercise with warm hands.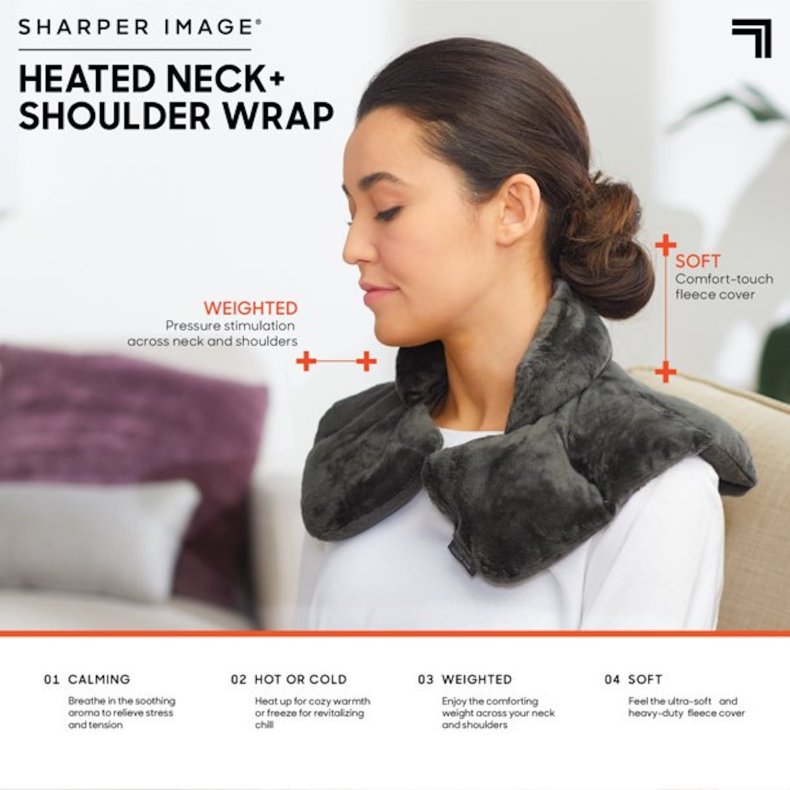 Anyone with a stiff neck or shoulders knows that you can't comfortably exercise until the pain eases. The Sharper Image Heated Neck and Shoulder Wrap relieves muscle stress and pain. Plus, it's filled with natural herbs, including lemongrass that is believed to reduce emotions and help you relax. Just pop it in the microwave to heat it. If you want cool relief, freeze it.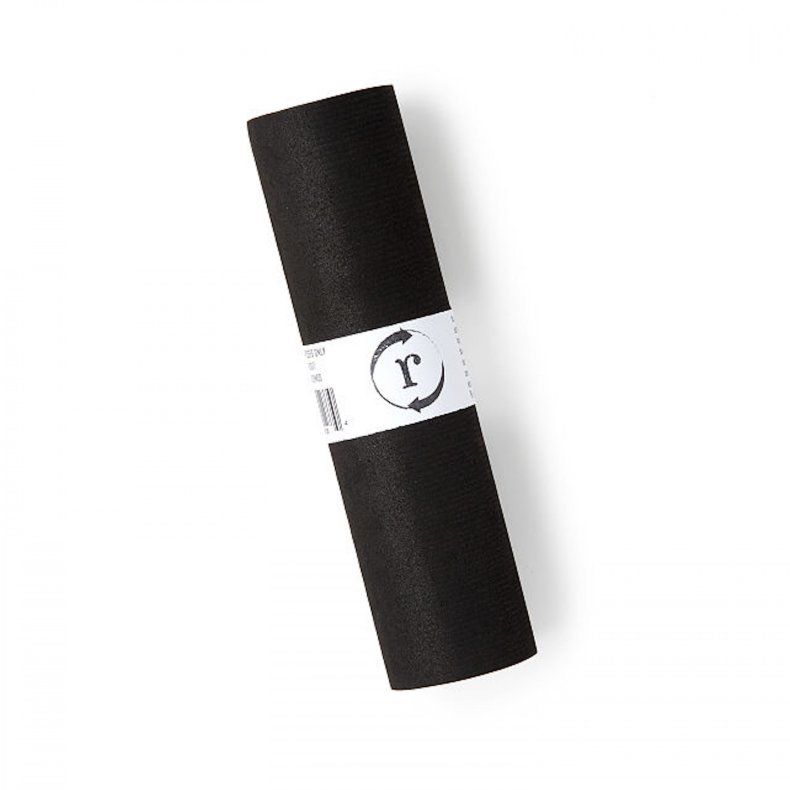 You don't want to stop workouts because of sore muscles. We've given you a few options to ease discomfort, but we don't want to forget forearms (think yoga) and wrists (think free weights) pain. Jade Dadiz and Jessika Jake Mini Hand and Wrist Foam Roller is the answer to comfort those achy muscles and joints. It measures just 6 inches by 1.5 inches by 1.5 inches, so you can pack it in your yoga bag, tote or handbag and use it whenever you need it. Say goodbye to sore forearms and wrists by using this roller.
Buy at Uncommon Goods for $15.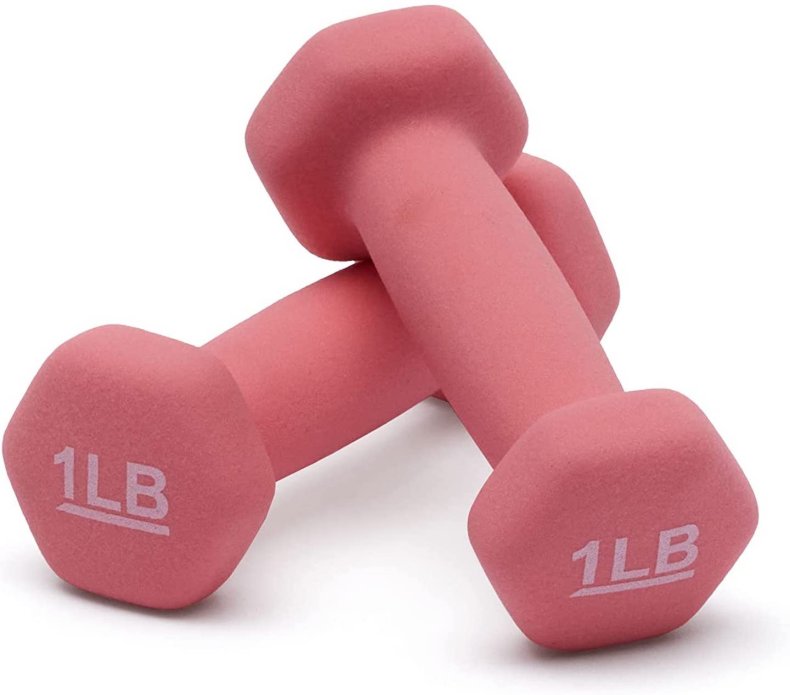 Dumbbell workouts are considered one of the best forms of upper body exercise. And one-pound dumbbells are a great addition to standard workouts, such as power walking, because they boost your heart rate. The Amazon Basics Neoprene Coated Hand Weight Set is ideal for that purpose because its easy-grip neoprene coating ensures a secure hold. Take a look at the hexagonal shape that keeps them in place. When you set them down, they'll stay put.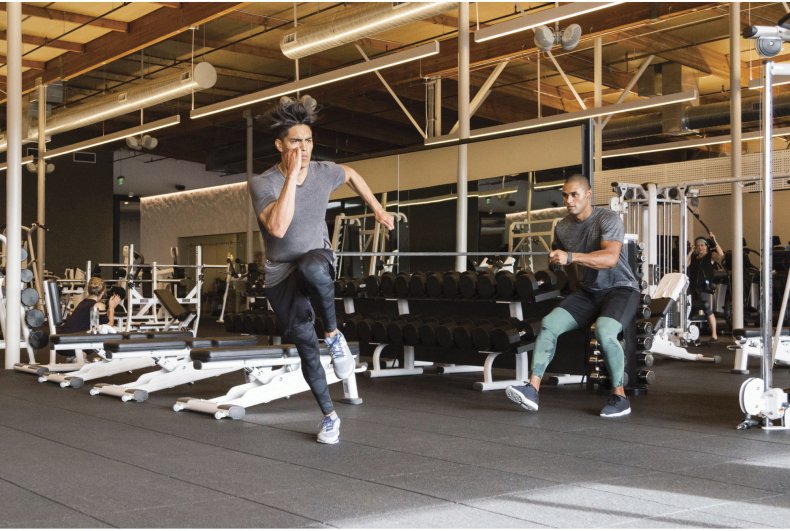 Sure, cardio is great, but include resistance into your workouts to keep muscles strong. When you use SKLZ Professional Grade Resistance Bands, you can increase your strength, flexibility and stamina. There are plenty of ways to use them but consider adding them to lunge, pull-ups and other freestyle exercises for top results.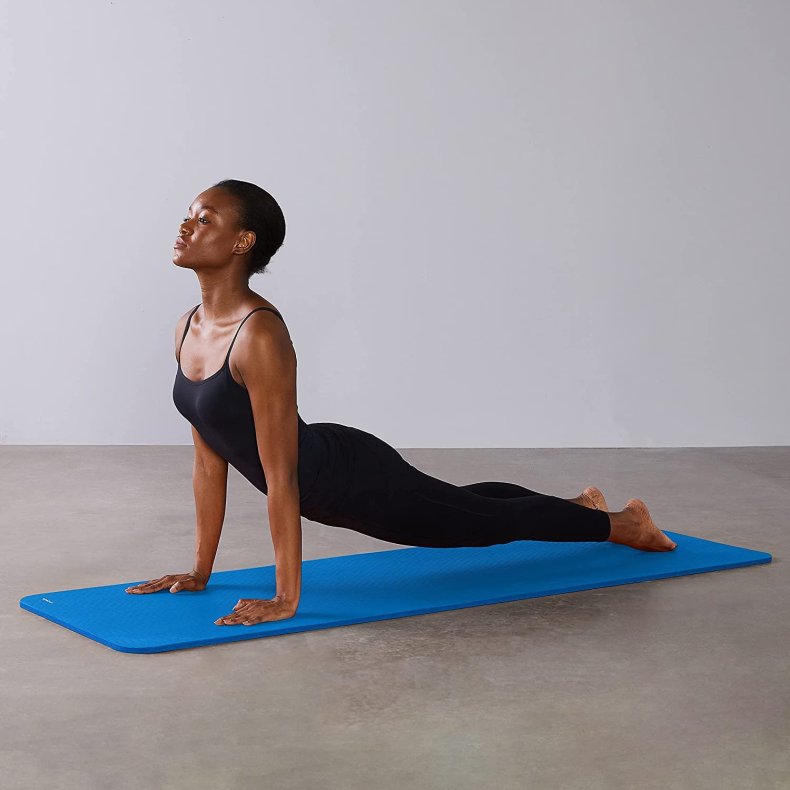 Even if you don't regularly practice yoga, a good yoga mat is handy to have. It's a great way to stay safe (you won't slip and clean during floor exercises. Amazon Basics Extra Thick Yoga Mat measures 74 inches by 24 inches by one-half inches, so you have plenty of space for whatever workout you undertake. The one-half-inch thick mat provides support, shock absorption and comfort. It even comes with a shoulder strap so you can carry it to yoga class or elsewhere. Choose from among seven colors.
Newsweek may earn a commission from links on this page, but we only recommend products we back. We participate in various affiliate marketing programs, which means we may get paid commissions on editorially chosen products purchased through our links to retailer sites.