15 Game-Changing Products for Your Garage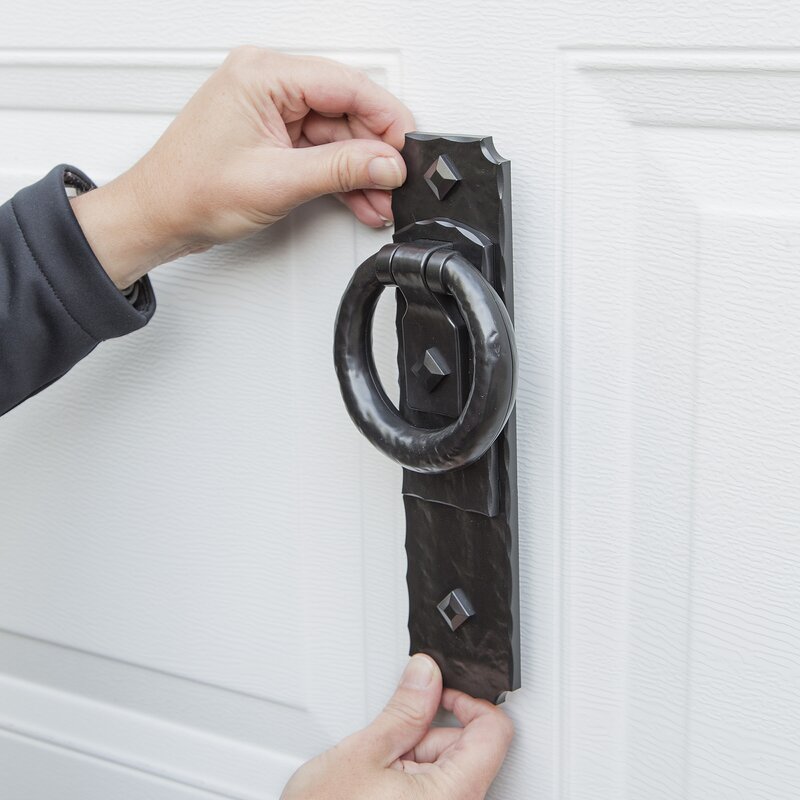 You've trimmed the trees in your yard, painted the kitchen, spruced up the living room, and now your house is complete, right? Well, not really, because you didn't consider your garage. If you think that's just a place to park your car, store your gardening tools and do some household repairs, you're missing out.
There are plenty of budget-friendly, game-changing products that turn your garage from an afterthought into a vital part of your home. Take a look at the 15 best products we found and boost your garage's game.
Give Your Garage Game With These 15 Top-Rated Products
Your garage is a lot more than a place to park a car and store your cleaning supplies. These products help you turn it into much more. As always, the prices listed may fluctuate over time.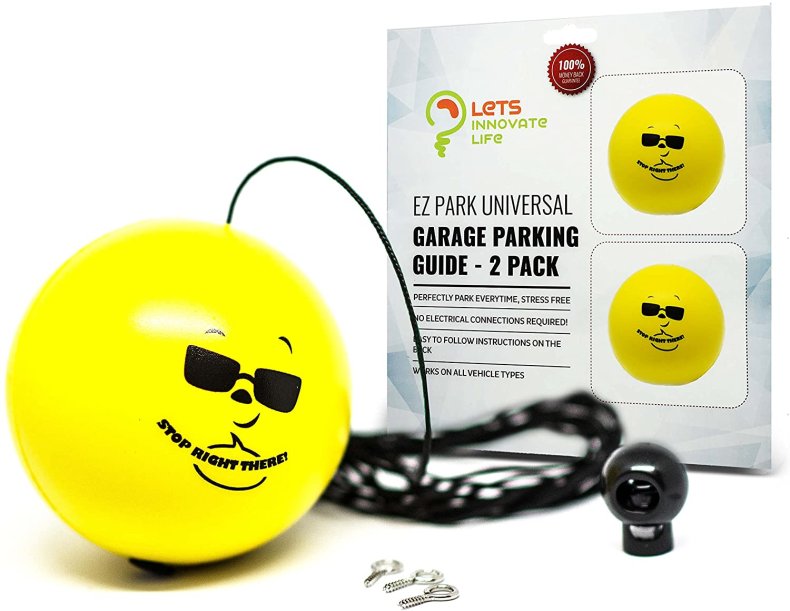 Sometimes simple things just might be the best way to solve what seems a complicated problem. Pulling into your garage may seem easy enough until you are too close to the wall. Maybe you don't ever run the risk of hitting the far wall, but you might not leave enough room to walk past the front of your car. That's incredibly annoying when you're unloading groceries, carrying a child or otherwise don't want to have to waste time backing in and out to get the spacing right.
Let's Innovate Life Double Garage Parking Aid is an uncomplicated solution. A step-by-step guide shows you how to position and hang the rope-attached 2.75-inch yellow ball from the ceiling. Then drive your car until the ball bumps the windshield, indicating you should stop. Think of it as your own smiling stop sign.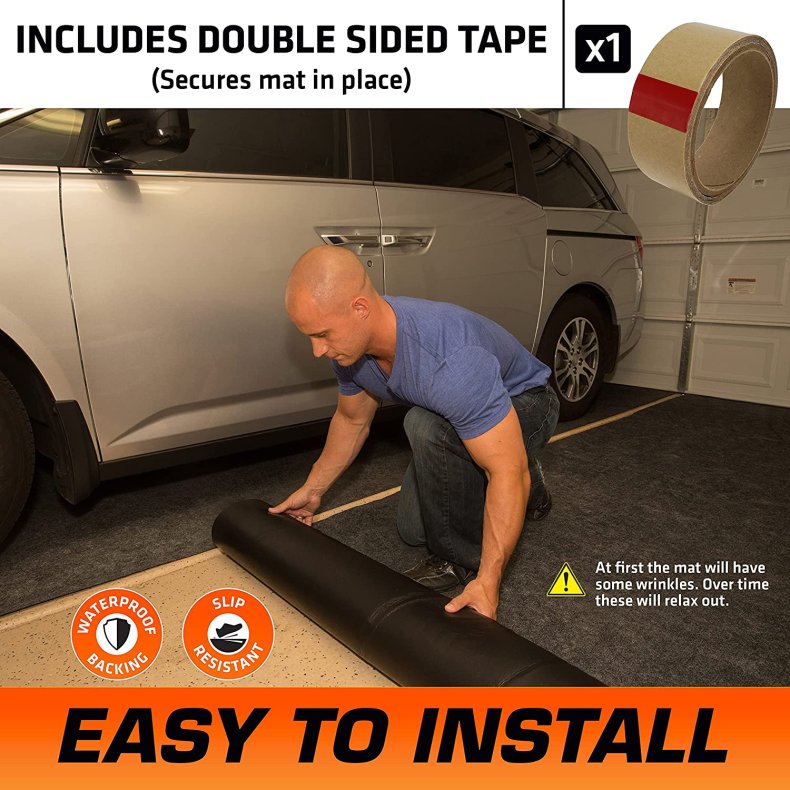 You don't have to resign yourself to a garage floor filled with tire marks, oil smudges, cracks and chips. Armor All Garage Floor Mat covers the imperfections and makes the floor feel almost carpet soft. This floor mat also works great in an exercise room, playroom and other areas. It's created from absorbent, non-woven polyester fiber. It has a liquid bonded waterproof backing that whisks away moisture, so you don't need to worry about water pooling underneath, which may lead to odd smells and more. It's available in various sizes and is easy to cut so that you can customize it for your needs.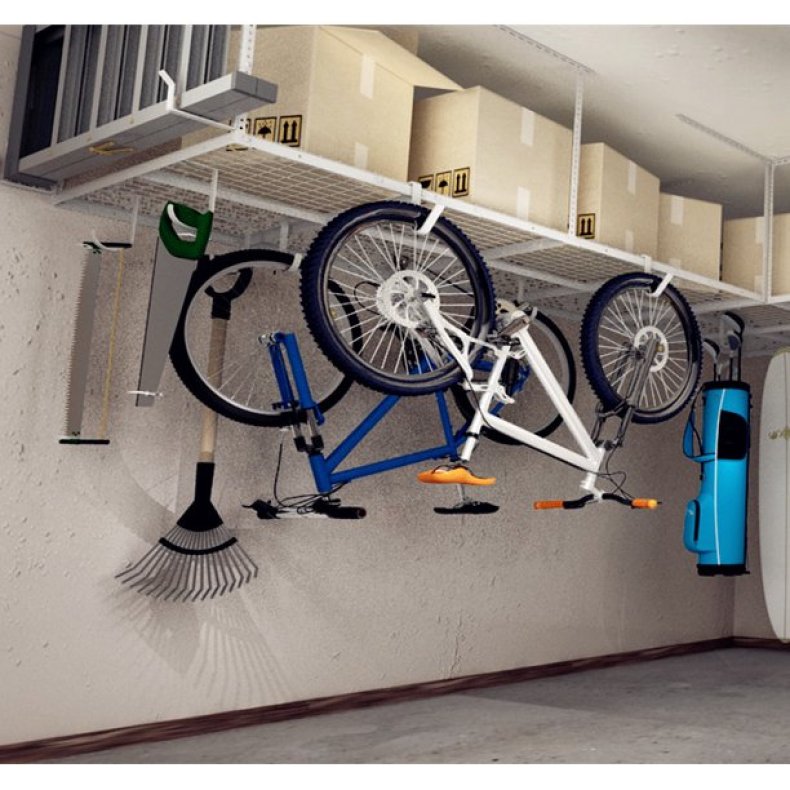 We've tried Fleximounts Overhead Garage Adjustable Ceiling Storage Rack and have to agree with other users' rave reviews. We installed it, put our sealed boxes of holiday decorations, financial records, and extra linens on the shelf and wondered why we hadn't bought it sooner. What a great way to organize and store our stuff without cluttering closets filling valuable floor space. You can adjust this 22-inch by 36-inch powder-coated steel overhead storage unit from 22 to 40 inches and store up to 550 pounds of weight on it. All hardware and instructions are included. Other sizes and configurations are available.
Buy it at Walmart for $211.33.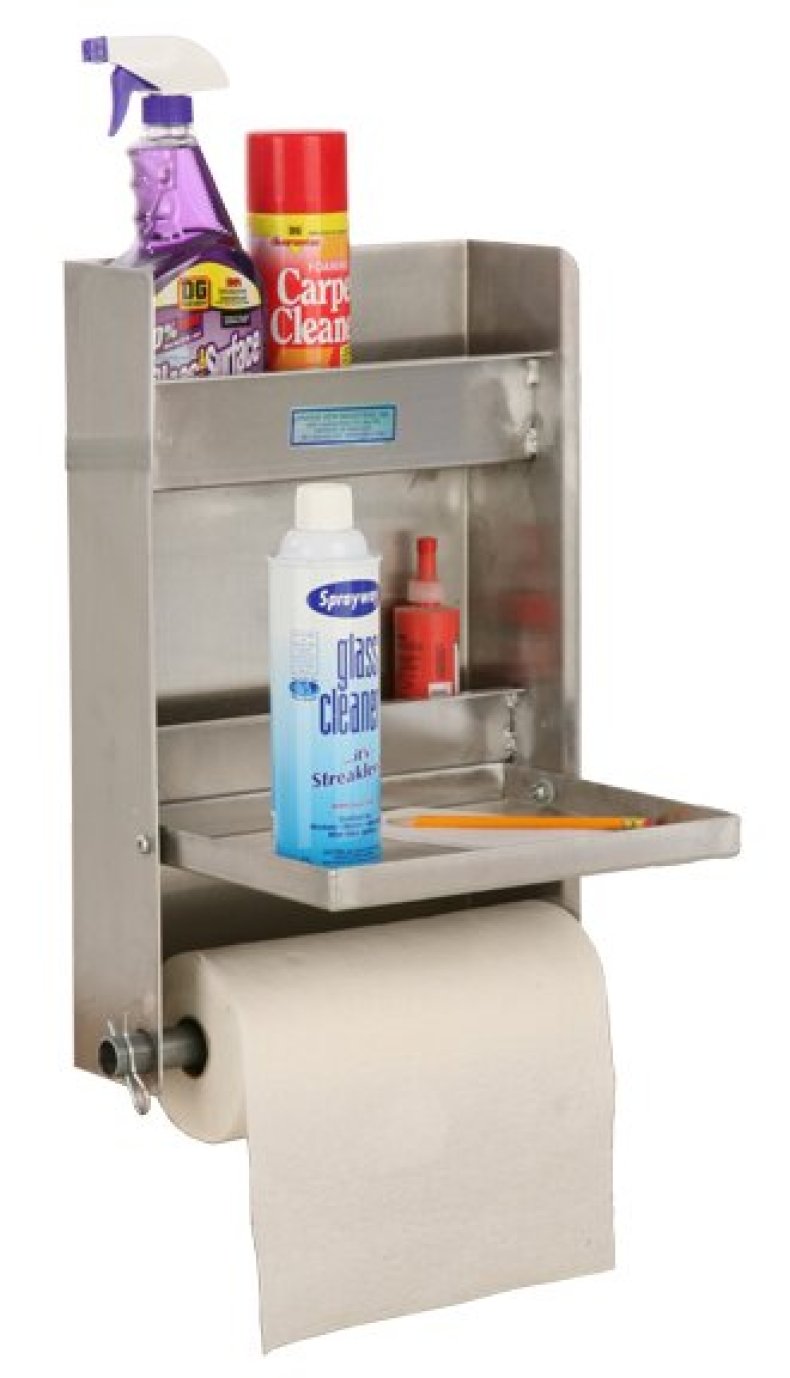 Working in the garage can get messy whether you're cleaning out the car (who spilled this drink on the carpet?), building a bookcase or otherwise tinkering. That's why the wall-mounted Aster Storage Cabinet is so useful. It's got two shelves to hold your hand sanitizer and soap, a fold-down table where you can set supplies or even need-to-keep-track-of-these-parts and a paper towel holder. That's a lot of convenience in a 20-inch by 12.875-inch by 4.5-inch cabinet.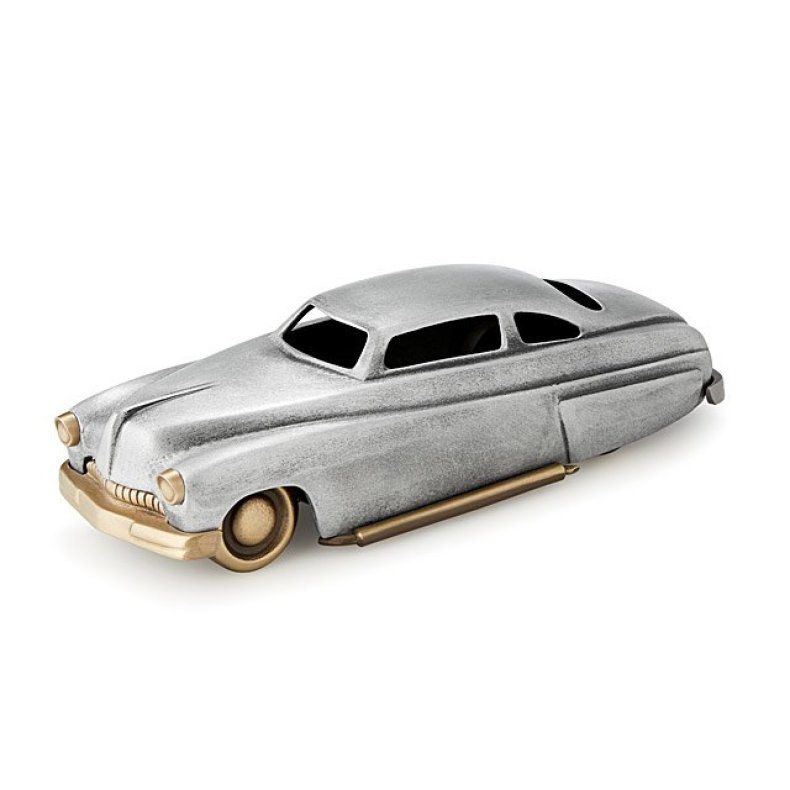 Gear head alert! Spiff up your garage with some cool art. Scott Nelles' Hot Rod Car Sculpture is not only an artistic reminder of a 1949 Mercury, but it is a conversation starter too. This sculpture is handmade from bronze and aluminum by the Michigan-based vintage enthusiast. It measures 17 inches by 6.5 inches by 6.5 inches. You can keep it clean by wiping it with a dry or damp cloth.
Buy it at Uncommon Goods for $290.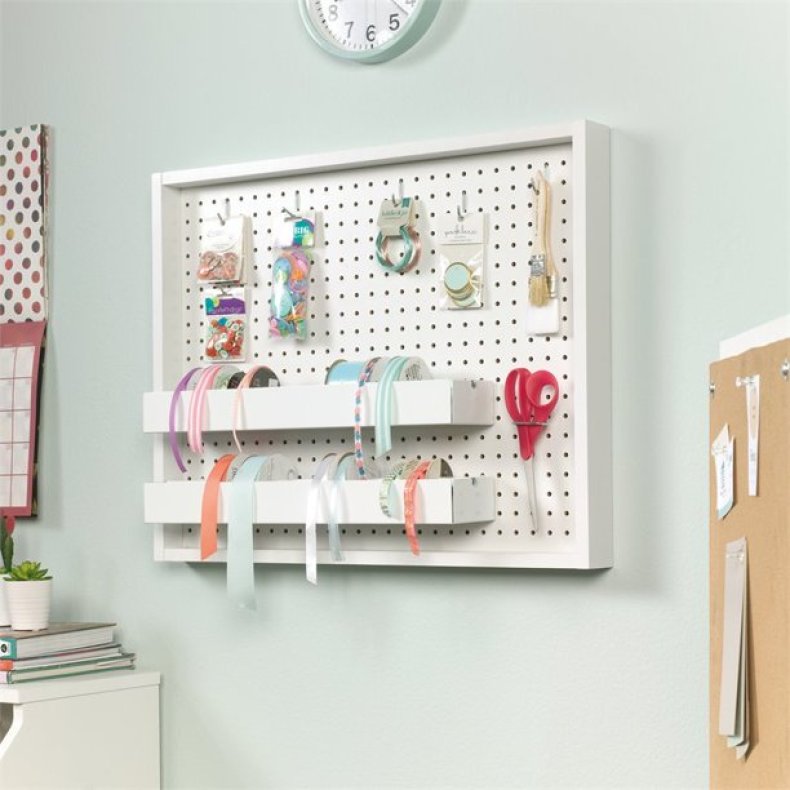 Don't let the craft term fool you. The Sauder Craft Pro Series Pegboard with Trays is the perfect way to untangle the jumble of tapes, strings, glues, tools and more that seem to populate in your garage. The white, 34.5-inch by 26.2-inch by 4.3-inch wall-mounted pegboard keeps it all handy and safe. Check out the two trays where you can mount masking, painter and other tapes and an array of nails, nuts and supplies. Mount it vertically or horizontally.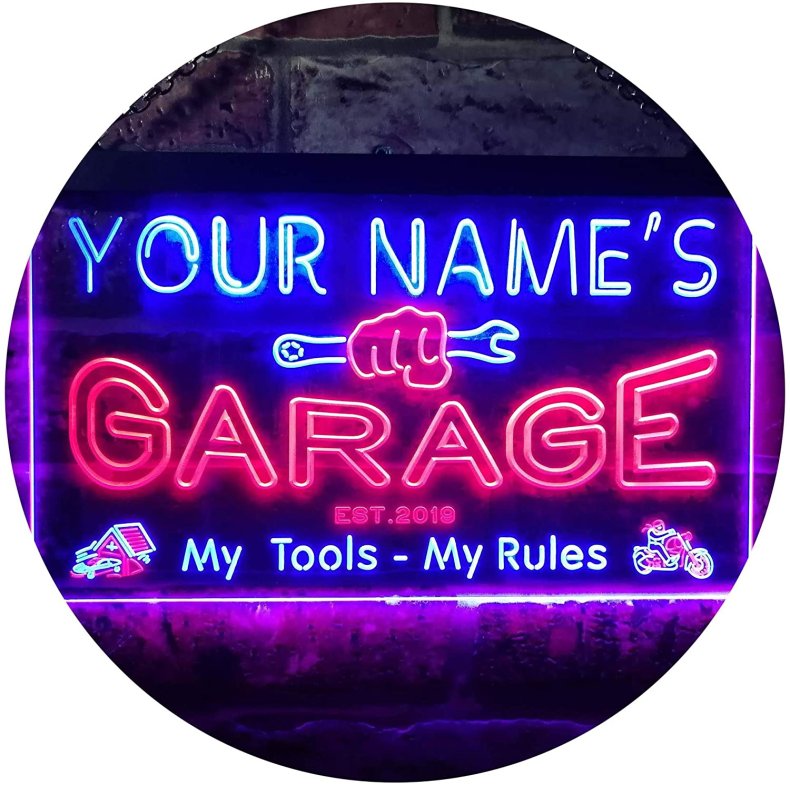 No, you're not going to have to live with "Your Name" on this sign. When you order this Advpro Deco Dual Color LED Neon Sign, you personalize the wording to suit your style. It's available in three different sizes, 12 inches by 8.5 inches, 16 inches by 12 inches and a larger 24 inches by 16 inches. The sign is available in 13 color combinations. You can turn it on and off with a handy switch.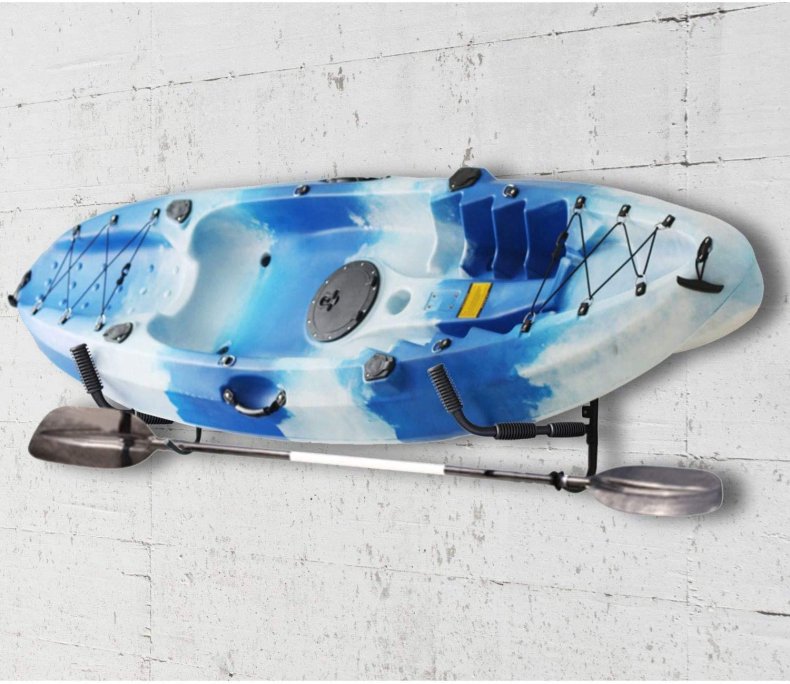 I'm lucky enough to have a two-car garage, but dang—keeping my kayak on the floor seems like a colossal waste of space. Still, I don't want to hoist it to the ceiling for fear I'll never get it down. That's one reason why Onefeng Sports Kayak Wall Hanger is so appealing.
This hanger looks basic, but it is made of rust-resistant metal tube construction, so it's sturdy enough to hold a kayak up to 100 pounds securely. The lower hooks hold your paddle or other gear. Better still, the frame keeps it at a 90-degree rotation, so it's not even off the floor but out of the way. The lower hooks hold your paddle and other accessories. Check out the Amazon reviews, and you'll see comments about the ease of installation and high quality.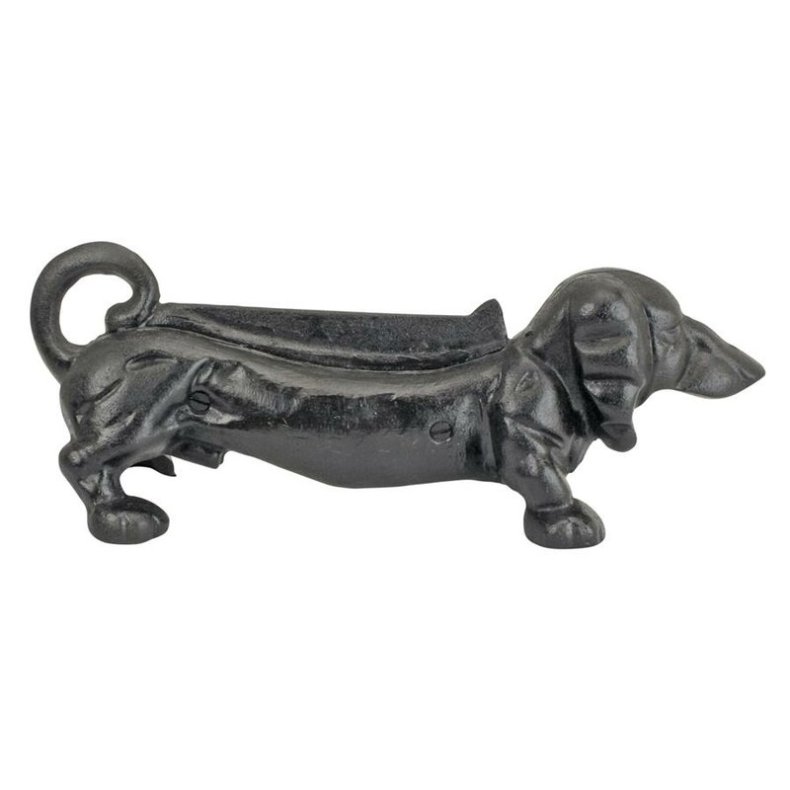 I don't know about you, but no matter how hard I stomp my feet when I come into the garage from the outside, I can't get all of the mud and gunk off my shoes. I can hose down the garage floor to clear it off, of course, but it's not quite as easy to clean residual muck tracked throughout my house. That's why Design Toscano Weiner Dog Boot Scraper is as practical as it is funky. The 13.5-inch by 5-inch metal scraper is also a great way to rid your shoes of snow. This doggy weighs 7 pounds so that it will stand up to the weight of your foot.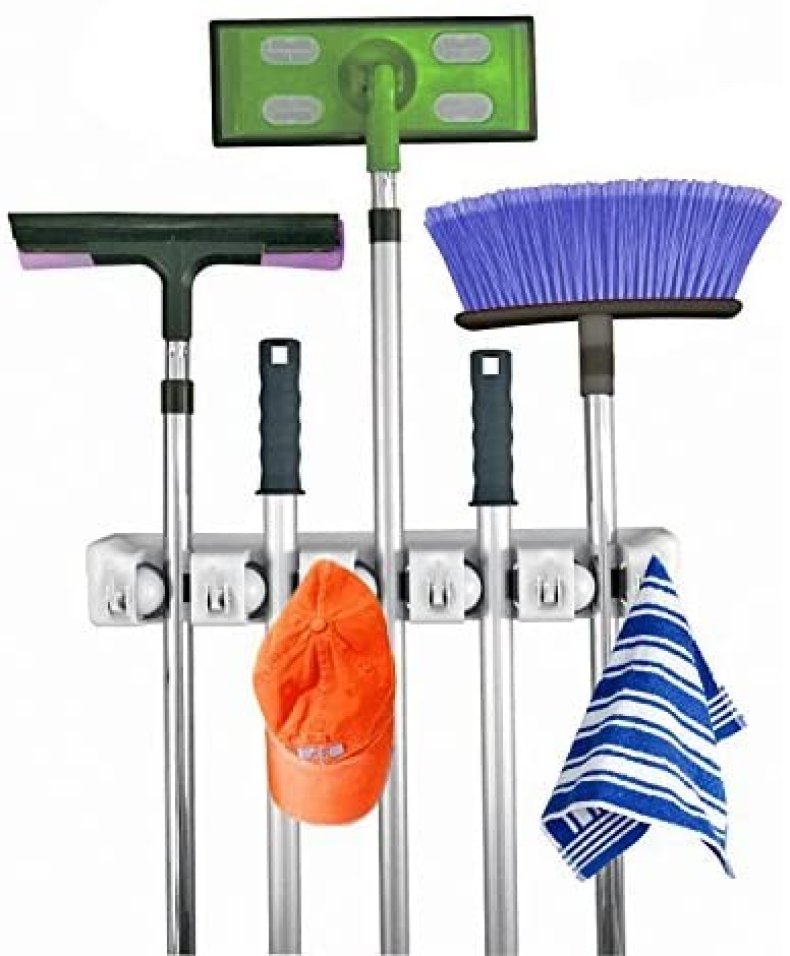 Maybe it's just me, but I found the Home It Mop and Broom Holder almost life-changing. After years of sticking brooms, mops, stick vacuums and more in corners––and hoping they didn't get distorted or damaged––I installed the 15-inch by 3-inch Everbilt Mop and Broom Holder on a garage wall. Yes, the hardware is included.
Boom! My brooms and other cleaning tools, up to 7.5 pounds, have a home on any of the six hooks. Genius!
Buy it at Home Depot for $19.99.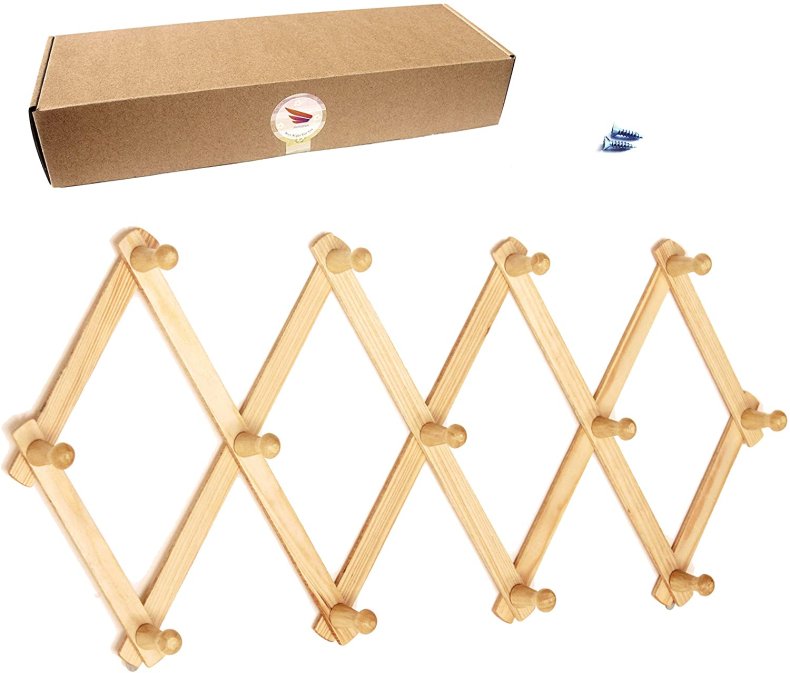 It's easy to heat up fast when you're outside working in the garage. Rather than tossing your coat, jacket or vest on a car or workbench, consider the Amapon Accordion Style Coat Rack. It's a budget-friendly way to keep your cold-weather garb clean and convenient. Just screw the natural wood rack onto the wall, and it's ready to go. It has 13 hooks and measures 11 inches by 24.8 inches.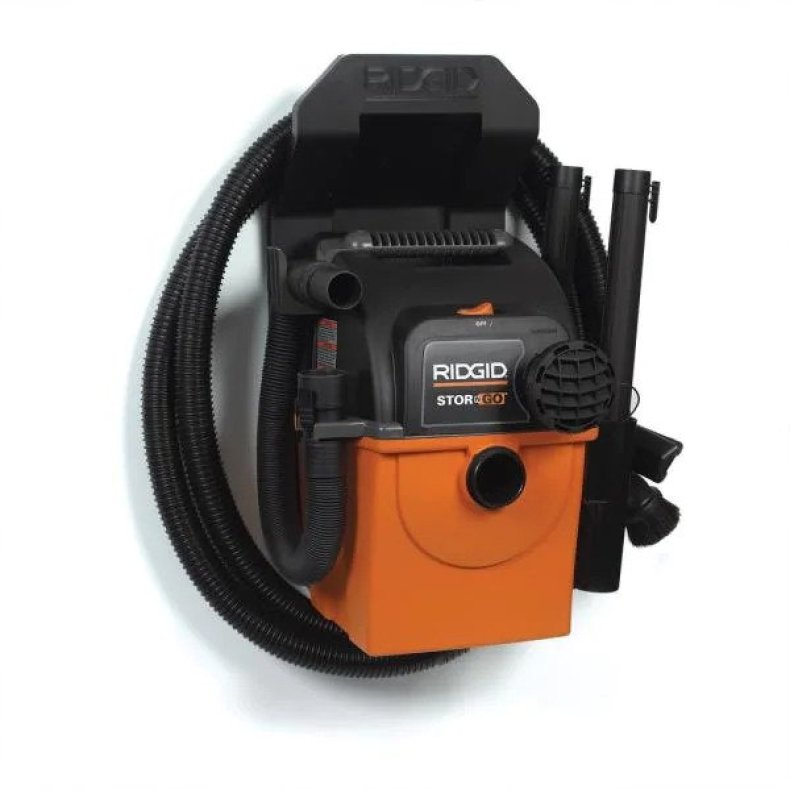 There are wet/dry vacuums, and then there is the Ridgid Portable Wall-Mountable Wet/Dry Shop Vacuum. The 5-gallon vacuum mounts onto the wall, so it doesn't take up floor space or otherwise clutter up the garage. Plus, the hoses, cord and accessories fit in the Stor-N-Go caddy. The LED-lighted car nozzle and car cleaning accessories, a 10-foot hose, a 5.0-peak motor, and a 20-foot power cord are just some of the dozens of features.
What's not to like?
Buy it at Home Depot for $155.
13. Bike Lane 2-Pack Bike Lift Hoist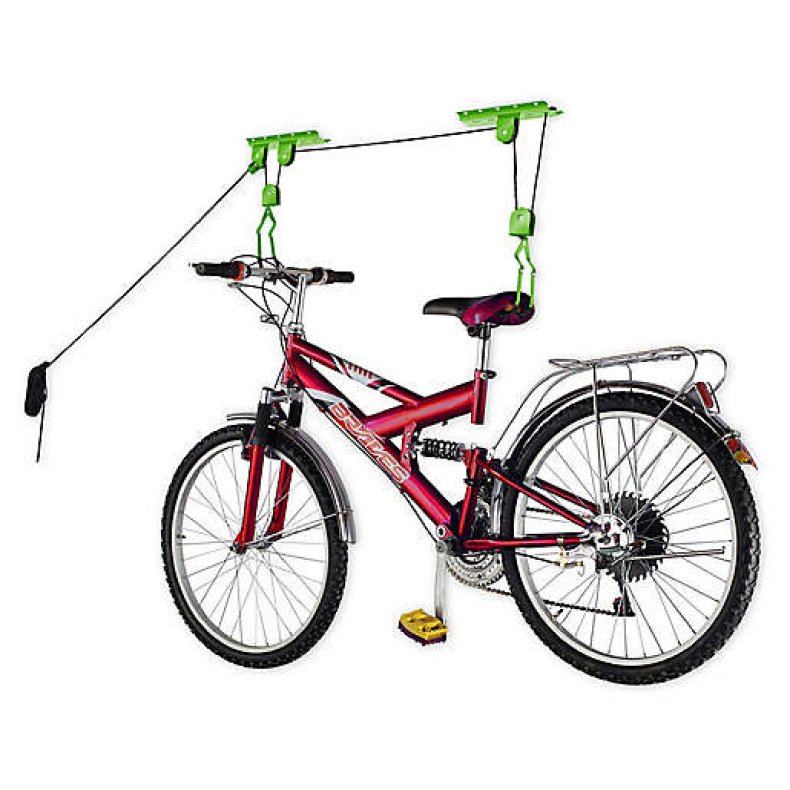 Let's talk bikes. Unless you live in a very mild climate, you probably don't ride it 12 months a year. So that likely means your bike is parked in your garage where it can be bumped and jostled and damaged or crash into your car door, leaving dings and dents.
Keep your bike safe and your garage uncluttered with Bike Lane 2-Pack Bike Lift Hoist. The 2-pack of bike lift hoist caps––coated with rubber to protect your bike from damage––can be mounted on ceilings. Each measures 12 inches by 12 inches by 6 inches.
Buy it at Bed, Bath & Beyond for $66.99.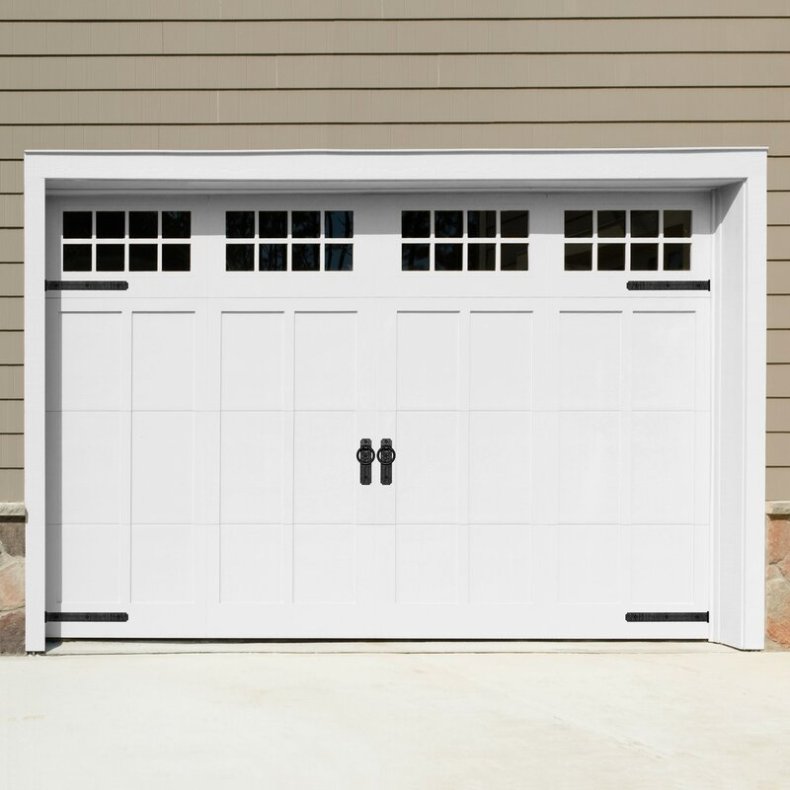 Sure, you pay close attention to what's inside your garage, but the outside is important, too. An attractive exterior can make you feel better about your home and boost your curb appeal. Cre8tive Hardware Hinge and Handle Set are made of injection-molded, UV stable ABS (Acrylonitrile butadiene styrene - a plastic) that won't flake or rust and are backed with magnets. Attach them in minutes and enjoy. Upgrading your garage's style has never been easier.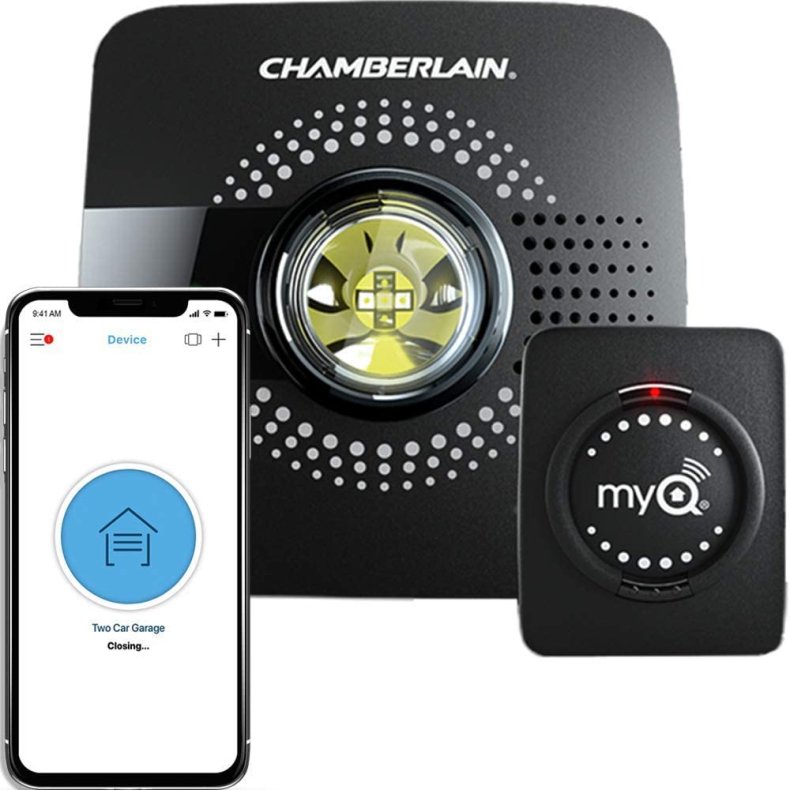 Standard garage door openers are so yesterday. Chamberlain MyQ Smart Garage Hub allows you to control your garage door with your smartphone through the myQ App. All you need is a router with 2.4 gigahertz Wi-Fi frequency with 802.11 B/G/N and have it located within 50 feet of the myQ Smart Garage Hub. You can easily set up this garage hub that works with all major brands of garage door openers.
Want your partner, kids or friends to have access? This hub allows you to add three other users securely.
Newsweek may earn a commission from links on this page, but we only recommend products we back. We participate in various affiliate marketing programs, which means we get paid commissions on editorially chosen products purchased through our links to retailer sites.