'I'm 15, I Graduated High School and College in the Same Week'
I took my first class at Stark State College (Stark State) in Canton, Ohio over the summer when I was 11-years-old. And then when I was 13, I decided to take a trigonometry class there, instead of the traditional eighth grade math class in middle school.
I passed that trigonometry class with a B, and because of my performance, I was offered the chance to take all my classes at Stark State, and told that that could be my high school. This past week I completed Stark State's college graduation ceremony online, and had a slot for my high school graduation on May 29.
Surprisingly, a lot of the other college students didn't realize my age when I started taking full-time classes at Stark State when I was 14, Some people did find out, but it didn't really change things. They just said, "wow! Congrats!"—I was happy because I didn't want to be treated differently.
I found I liked being around adults rather than my peers. When I was 11 or 12-years-old and other kids in my class were doing things like throwing pencils, it annoyed me a lot more than it should have. But when I was in college classes, everyone was there because they wanted to be, and they put the effort in and behaved, which really made the difference for me.
During the four years of high school you have to take classes that fit certain requirements. So we found classes at Stark State that would also go towards high school, and discovered that if I were to take full class loads for two years, or four semesters, I would be able to graduate high school two years early.
Each college semester is like a year in high school in terms of classes. I took a two year general science degree with four semesters, so I could still take maths classes, and it all synched up. My non-weighted GPA for Stark State was 3.93, and my weighted GPA was 4.625.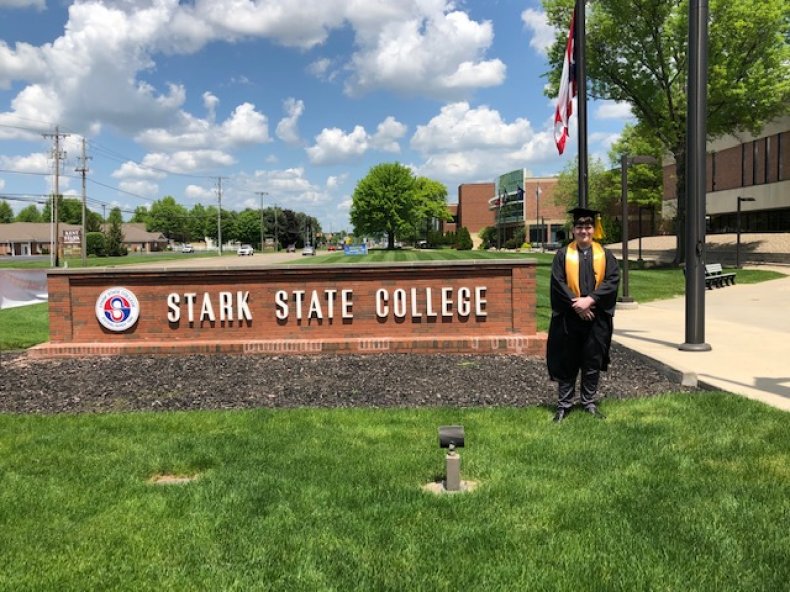 It's hard to trace how I became interested in Math. It was one of the things I used to work on with my father when I was in preschool—and I also really enjoyed learning it from a very young age. My parents both work on school councils as treasurers, and my dad in particular has always really enjoyed learning more about new things. He always figured that if you want to know something, what's stopping you from researching it? And that influenced me. I wanted to learn more about math and build on that knowledge.
During college, the classes I enjoyed the most were math, for two reasons. Firstly because I really enjoy math. And secondly, the professor on my calculus courses was one of the best teachers I've ever seen. The enthusiasm he had for the class was really contagious. It inspired me to put even more effort into what I was doing.
What really gave me the confidence to do this was that back when I was just taking one college class through the summer, I was able to piece together a work ethic and organization tools and then expand that to include more classes. That's how I was able to live through a 17 credit hour semester—that semester was the toughest out of all of them.
In my spare time, I like to play animated strategic games, because they have a team play aspect, and there are multiple layers to them. When I need a break it's a lot of fun, it's almost like a game of chess. As a family, we also volunteer with Marine Toys For Tots, where if people don't have great financial situations, they can come and get some toys for their kids. We didn't really know what to expect from giving toys to strangers—perhaps it would feel a little awkward—but we really found it was so enjoyable. To help someone feel pure joy, it just makes you feel happy.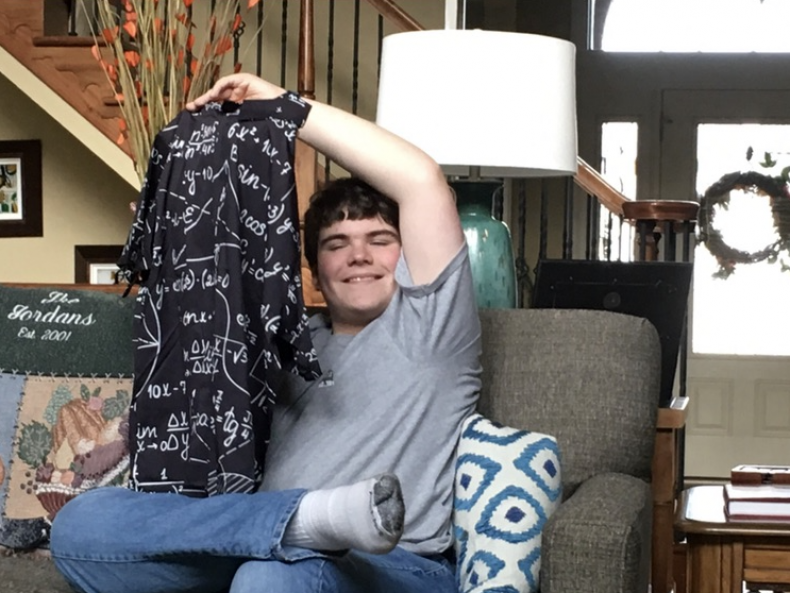 My friends from GlenOak High School, the school I attended before Stark State, knew I was doing this—we try to keep in touch as much as we can. The main reason I took this path is because I wasn't really OK with going to high school, I wasn't good with my peers. They know that and they respect the decision. My friends know they are qualified to do pretty much anything they want; they are profoundly intelligent. So they didn't really freak out and it didn't change their view of me—that's when you know you have true friends.
I plan to attend The College of Wooster to study for an undergraduate degree in pure mathematics next. And from there, I plan to get into graduate school for my doctorate, at either Harvard University or Massachusetts Institute of Technology (M.I.T)—those were always my dream schools. My eventual goal is to teach mathematics at an Ivy League school.
I was hired as a physics tutor at Stark State this year, and I like the idea that there are so many things you can get and give from teaching. For example, I get a chance to review some of my favourite math concepts, which is always a lot of fun.
But I can also teach someone if they don't understand something. I guess the best example is when people are studying for an exam, and there's that one concept they can't figure out. If you can clarify that and then see that "Aha!" moment on their face, it just feels good.
In terms of graduation at this stage, I'm not so much proud that I did it, I'm proud that I put the work in, had some good experiences and was able to really push myself—that's what makes this important to me.
My parents and family are really happy for me. But for me, a piece of paper is a piece of paper. It's what that piece of paper symbolises—the experiences and hard work. That's what makes it valuable.
Thomas Jordan is a 15-year-old from Canton, Ohio who graduated from GlenOak High School in May 2020 prior to the scheduled graduation date of 2023 and earned an associates degree in general science from Stark State College in May 2020 simultaneously.
All views expressed in this piece are the writer's own.
As told to Jenny Haward.