15 Quotes to Celebrate Labor Day and the Hardworking Americans It Honors
Traditionally, Labor Day marks the unofficial end of summer, which means we're in the closing days of the season. On Monday, people across the United States will celebrate the holiday, which commemorates the American labor movement.
While most see it as a final send off to warm weather, beach days and barbecues, the day is a celebration of the hard work that Americans put in year round.
These are 15 quotes, compiled from Brainy Quote, Good Housekeeping and Town and Country, to celebrate Labor Day.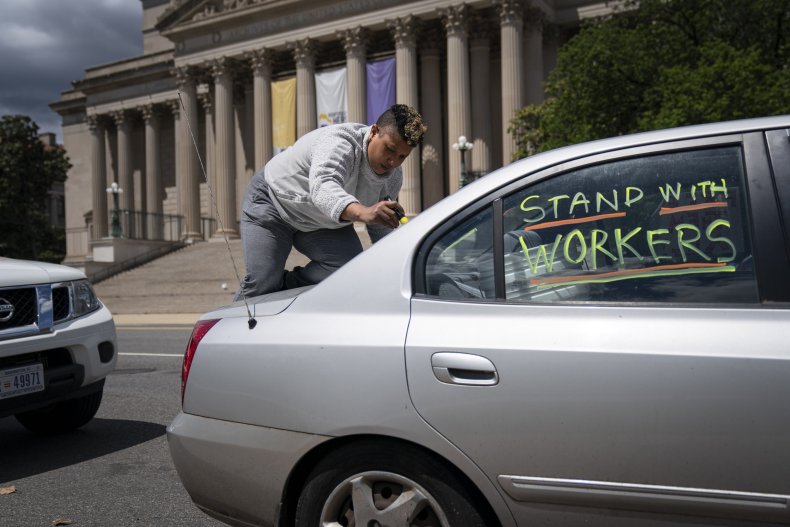 "Each year, Labor Day gives us an opportunity to recognize the invaluable contributions that working men and women make to our nation, our economy and our collective prosperity. It gives us a chance to show gratitude for workers' grit, dedication, ingenuity and strength, which define our nation's character." — Tom Perez
"The big secret in life is that there is no big secret. Whatever your goal, you can get there if you're willing to work."— Oprah Winfrey
"Our labor preserves us from three great evils — weariness, vice, and want." — Voltaire
"For working people and union members, Labor Day stands for something special and profound. It's a day to honor the deep commitment each of us has to serve the children we teach, the families we heal, and the communities we love." — Randi Weingarten
"Amateurs sit and wait for inspiration. The rest of us just get up and go to work." — Stephen King
"The miracle is not that we do this work, but that we are happy to do it." — Mother Theresa
"When you put a lot of hard work into one goal and you achieve it, that's a really good feeling." — Derek Jeter
"As we celebrate Labor Day, we honor the men and women who fought tirelessly for workers' rights, which are so critical to our strong and successful labor force." — Elizabeth Esty
"Nothing ever comes to one that is worth having except as a result of hard work." — Booker T. Washington
"Labor Day is a time to recognize and reflect on that work, and for elected officials to recommit to the too-often ignored task of fighting to improve the lives of working families." — Elissa Slotkin
"Without ambition one starts nothing. Without work one finishes nothing. The prize will not be sent to you. You have to win it." — Ralph Waldo Emerson
"When you have a country that can boast that more than 95 percent of its eligible workforce is employed and pumping money back into economy, that's exceptionally good news, especially as we prepare to observe Labor Day." — J.D. Hayworth
"There are no secrets to success. It is the result of preparation, hard work, and learning from failure." — Colin Powell
"Your work is going to fill a large part of your life, and the only way to be truly satisfied is to do what you believe is great work. And the only way to do great work is to love what you do." — Steve Jobs
"I believe that summer is our time, a time for the people, and that no politician should be allowed to speak to us during the summer. They can start talking again after Labor Day." — Lewis Black