15 Members of Texas Family Contract COVID Linked to Birthday Party: 'Please Protect Yourself'
About 15 family members in Texas contracted the coronavirus, traced to a recent gathering for a birthday party.
Alexa Aragonez, a 26-year-old from Arlington, said that her family felt it would be safe to celebrate her cousin's wife's birthday since collectively they had been sticking to strict COVID-19 guidelines, wearing masks and social distancing, according to a report by the Forth Worth Star-Telegram.
Alexa said she didn't attend the November 1 party, but she did drop off her 57-year-old mother, Enriqueta Aragonez. There were 11 other people in attendance, all younger than Enriqueta—including Alexa's pregnant cousin and four children all under the age of 12.
All 12 people who attended the party contracted COVID-19. Soon after, another three family members also received positive test results, for a total of 15. Alexa, however, tested negative.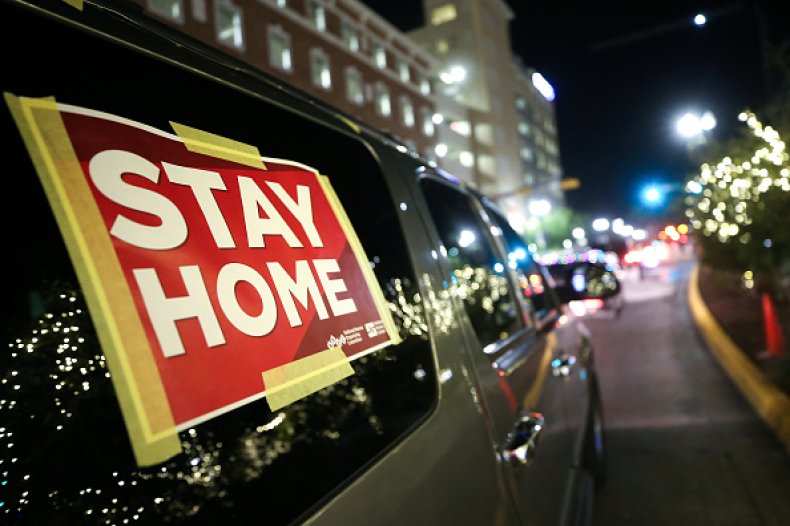 Although the majority of the family faced mild cases of the virus, Enriqueta was hospitalized.
"It's scary to think that what if my entire family would have had the severe case and every single one of the 15 folks had to go to the hospital," Alexa told the Star-Telegram. "One, I would feel guilty for taking resources from people that really do need it, and two, I would be at risk of losing my entire family."
In response, the family decided to share their experience with the City of Arlington with the goal of helping other families avoid the same outcome ahead of the holidays by recording a video, which was shared on social media on Thursday with the hashtag #ProtectArlington.
Each member of the family spoke directly to the camera and pleaded with Arlington residents to stay home and follow the Centers for Disease Control and Prevention (CDC) guidelines.
"I went to my nephew's house and loved seeing my family, but now I'm fighting against COVID-19," Enriqueta, who was still in the hospital attached to oxygen tubes, said in the video. "Please protect yourself. It's real."
Alexa also shared her mother's sentiments.
"All this pain that my family is feeling this loneliness the sickness, this longing to be healthy, could have been prevented," Alexa said. "Please don't be like my family by avoiding the CDC guidelines. By staying apart, we can fight this virus together."
Along with many other states across the U.S., Texas has seen a steady surge in cases ahead of the holiday season.
Over 10,915 new coronavirus cases and 132 deaths were reported in Texas on Saturday, according to data by The New York Times. There has been an average of 11,593 new daily cases— a 44 percent increase compared to two weeks prior.
The City of Arlington didn't respond to Newsweek's request for comment in time for publication.