$15 Minimum Wage for Federal Contractors to Start in January — Here's Who May See a Raise
Hundreds of thousands of employees could see a significant pay raise starting next year.
The Department of Labor announced Monday that workers under federal contracts will be guaranteed to make at least $15 per hour starting on January 30, 2022. The rule applies to new contracts, as well as renewals and extensions of existing contracts, beginning on that date.
The current hourly rate for federal contractors is $10.95.
The new rule comes roughly seven months after President Joe Biden signed an executive order demanding the agency establish it. Biden's order came after congressional Democrats failed to include a nationwide $15 minimum wage in the American Rescue Plan.
Secretary of Labor Marty Walsh said in a statement that those who will be helped by the wage increase "do essential work on our nation's behalf."
"They build and repair the federal infrastructure, clean and maintain our national parks, monuments and other federal facilities, care for our veterans, and ensure federal workers and military service members are provided with safe and nutritious food," Walsh said. "Implementing this Executive Order improves the economic security of these workers and their families, many of whom are women and people of color."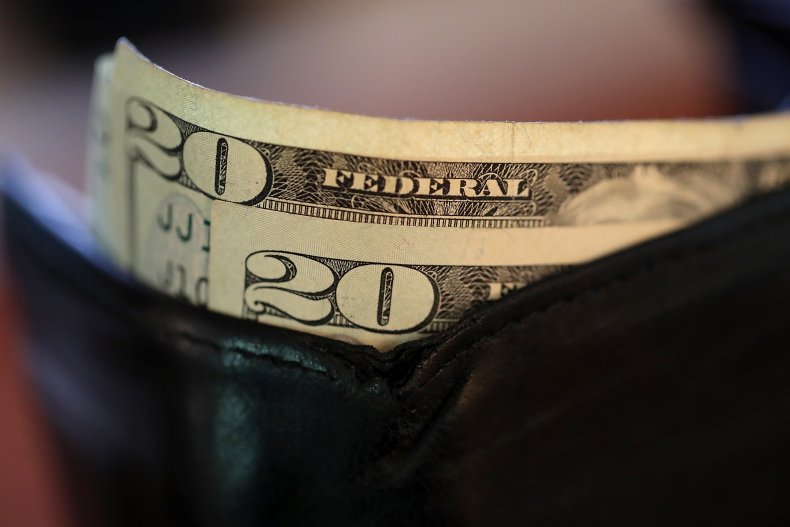 Workers whose wages are governed by the Fair Labor Standards Act, the Service Contract Act or the Davis Bacon Act are generally entitled to receive the new minimum wage. The rule applies to all 50 states and specified U.S. territories, many of which have minimum wages lower than $15 per hour.
Jessica Looman, the acting administrator for the Labor Department's Wage and Hour Division, told reporters Monday that food service workers, maintenance workers and child care workers are among those likely to see their paychecks increase.
"It's a step in the right direction," Looman said.
More than 300,000 workers will see more money in their pockets, the administration has estimated. Their annual pay will increase by $5,228, on average, according to the Department of Labor.
Half of the affected workers are women, 25 percent are Hispanic and 15 percent are Black. Roughly a third of affected workers are employed in service occupations—one of the hardest-hit industries during the coronavirus pandemic.
These workers could also see future pay increases. Starting January 1, 2023, and every year after, the minimum wage amount will increase to an amount determined by the Labor Secretary based on inflation.
The rule will also eventually eliminate the so-called tipped minimum wage by 2024. That means that firms with federal contracts will be required to pay the full minimum wage, not counting tips, at restaurants and other businesses. Currently, the tipped minimum wage is $7.65 per hour.