15-Month-Old California Baby Dies of COVID-19 as Case Rate in Children Hits New Heights
Los Angeles County has reported that a 15-month-old toddler has died of COVID-19. Their death occurred as new cases among children have spiked across the country.
The county reported 91 COVID-19 deaths on Wednesday, making it the second-highest daily total of deaths during the Omicron surge, the Los Angeles Times reported. The 15-month-old was among them. It's unknown if the child had underlying conditions.
Just last week, an infant died of COVID-19 in California's southwest Riverside County. The infant, who was younger than 1 year old, became the youngest person in the county to die from the virus, health officials announced.
COVID cases amongst children have spiked across the nation due to the highly contagious Omicron variant. But it's unclear how the variant is affecting the very young.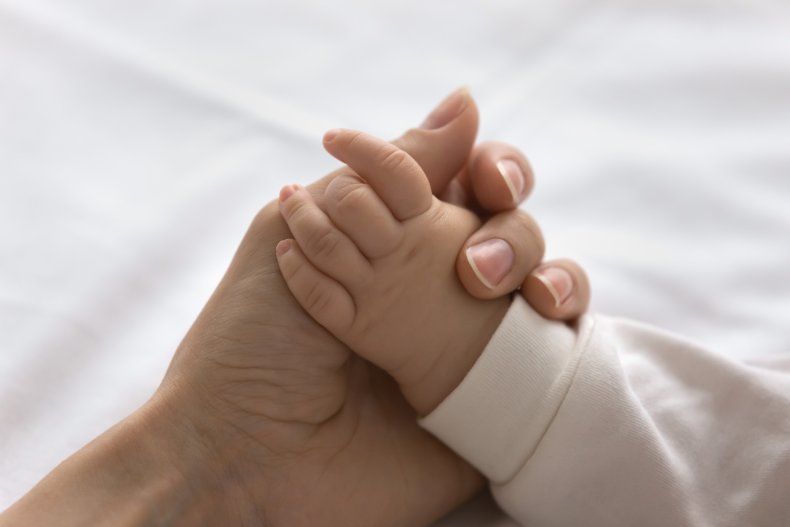 Over the last week, nearly 1,151,000 child cases were reported, the American Academy of Pediatrics reported. The number is nearly five times higher than the highest weekly total of child cases reported during the COVID-19 surge of winter 2021.
Despite this, the Omicron variant is causing less severe symptoms in young children than the Delta variant, according to a new study released last week.
After reviewing data on nearly 80,000 first-time infections in U.S. children under the age of 5, researchers found that children infected during the Omicron surge had a 29 percent lower risk of emergency room visits, a 67 percent lower risk of hospitalization, a 68 percent lower risk of needing intensive care and a 71 percent lower risk of needing a ventilator, compared to children infected during the Delta surge of 2021, Reuters reported.
However, the study's researchers said that even though Omicron symptoms are milder in young children, the overall number of children with severe symptoms during the Omicron and Delta surges may actually be equal, considering that so many more children have gotten infected with Omicron.
Even though Omicron symptoms are usually milder in young kids, it's also likely that an increasing number of children are developing more serious symptoms as well, since more kids are being infected overall, Dr. Richard Malley, an infectious disease specialist at Boston Children's Hospital, told CNN.
The U.S. Centers for Disease Control and Prevention (CDC) offers data on COVID cases by age. But its data groups all children ages 0 to 17 together. As such, it's difficult to know just how many infants and toddlers have contracted, been hospitalized or died from COVID-19.
Infants under the age of 1 could be at higher risk of severe illness with COVID-19 than older children, according to the Mayo Clinic. This is because their immune systems aren't fully developed and because their smaller breathing passages make them more likely to develop breathing issues from respiratory infections.
The CDC only suggests COVID-19 vaccines for children over the age of 5.