Two decades ago, if you had wanted to spend the weekend having a movie marathon, you would have had to get in your car, drive down to the local video store, and choose from whatever limited options they had in stock that particular day. Today, all you have to do is log in to any of the number of streaming services you're subscribed to and you can be watching something new in seconds.
While the advent of streaming services has made binge-watching so much easier and increased our viewing options exponentially, there are several downsides. Namely, it's easy to get bogged down in the sheer number of titles available so that you spend more time scrolling than watching. Occasionally, this can lead to the discovery of a new favorite, but more often it leads to decision paralysis.
To help make your next what-to-watch decision a little easier, Stacker scoured the slate of August additions to major streamers like Netflix, Hulu, Amazon Prime, and HBO Max, and chose 15 great films that represent a diverse array of cinematic expression. From cult classics to box office smashes, any title from the following list is sure to be an excellent experience.
You may also like: The best streaming services in 2021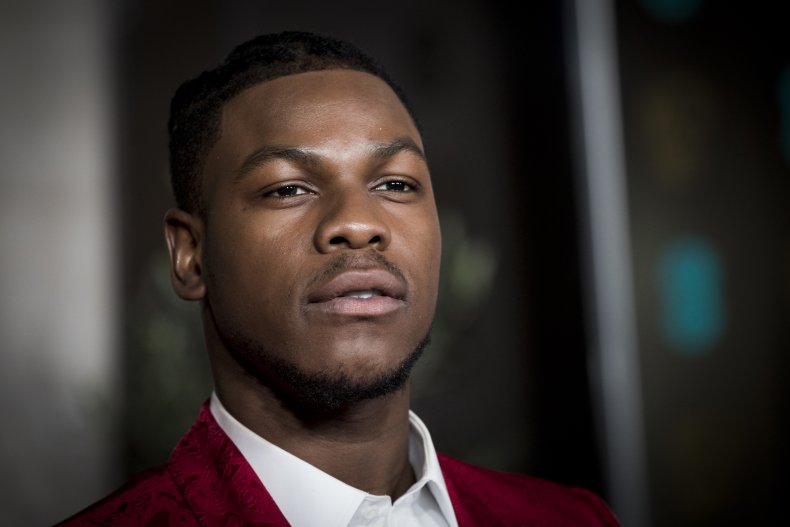 'Attack the Block' (2011)
- Where to watch: Hulu, Prime Video
- Director: Joe Cornish
- IMDb user rating: 6.7
- Metascore: 75
- Runtime: 88 minutes
Attack the Block follows a group of tough, big-hearted South London teenagers as they band together to defend their neighborhood from attacking aliens. The film is the acting debut of John Boyega, who would continue his rebellious extra-terrestrial antics as Finn in Star Wars. Of Boyega's performance in Attack the Block, iconoclastic director Steve McQueen told GQ: "It's very rare that you find someone, especially at that age, who holds the screen… He [was] a bona fide movie star."
'Black Swan' (2010)
- Where to watch: Hulu
- Director: Darren Aronofsky
- IMDb user rating: 8.0
- Metascore: 79
- Runtime: 108 minutes
Darren Aronofsky's psychological horror film Black Swan stars Natalie Portman and Mila Kunis as rival ballerinas at the New York City Ballet Company, both vying for the lead in Tchaikovsky's Swan Lake. When Portman's character Nina gets the role, and Kunis's Lily is cast as her understudy, Nina's anxiety about being replaced spirals out of control, diminishing her ability — as well as the viewer's — to discern what is reality and what is hallucinatory nightmare.
Aronofsky told MTV that Black Swan was inspired largely by Fyodor Dostoevsky's The Double, as well as the split-in-two lead of the Swan Lake ballet itself. The film explores the terror inherent to doubles, doppelgängers, and the way the self can split and become undone. Black Swan was nominated for five Academy Awards, including Best Picture, with Natalie Portman taking home the award for Best Actress.
'Collateral' (2004)
- Where to watch: HBO Max
- Director: Michael Mann
- IMDb user rating: 7.5
- Metascore: 71
- Runtime: 120 minutes
Collateral is a tense, neo-noir action film that finds L.A. cab driver Max taken hostage in his own car when he is inadvertently hired by hitman, Vincent, to drive the killer to each of his targets. As Max and Vincent drive through the dark, sprawling city, Max must attempt to outwit Vincent and save the victims while not falling prey to Vincent himself. The all-star cast includes Jamie Foxx, Tom Cruise, Jada Pinkett Smith, and Mark Ruffalo.
'The Double' (2013)
- Where to watch: HBO Max
- Director: Richard Ayoade
- IMDb user rating: 6.5
- Metascore: 68
- Runtime: 93 minutes
The Double, a black comedy thriller also inspired by Dostoevsky's work of the same name, stars Jesse Eisenberg as a quiet and awkward office worker, Simon James, who comes to work one day to discover there is a new hire at the office. Also played by Eisenberg, the new guy, James Simon, is physically identical to him, but with charm and charisma that immediately endears him to the other office workers. Soon, Simon's and James' lives become disturbingly entangled as James seduces Hannah, who works at the office and whom Simon has feelings for. At once comically absurd and psychologically horrifying, The Double chronicles the derangement and uncanniness resulting from the presence of the doppelgänger. The film also stars Mia Wasikowska and Wallace Shawn.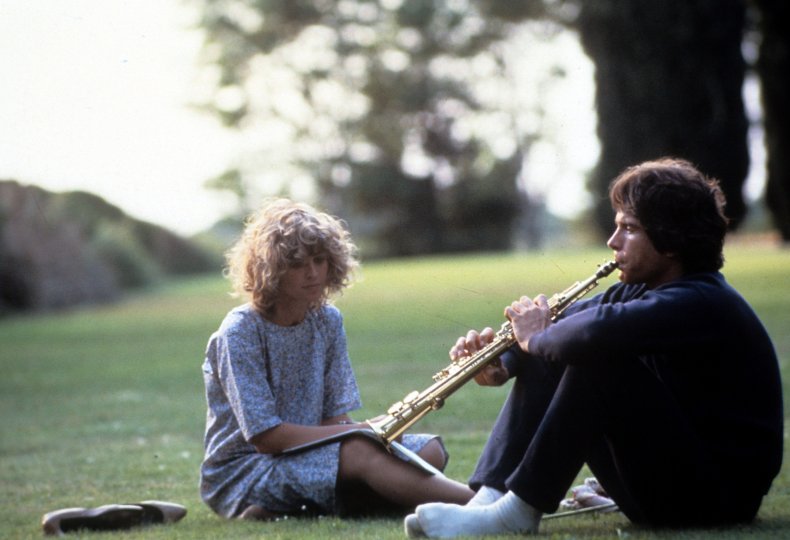 'Heaven Can Wait' (1978)
- Where to watch: HBO Max
- Directors: Warren Beatty, Buck Henry
- IMDb user rating: 6.9
- Metascore: 72
- Runtime: 101 minutes
Directed by and starring Warren Beatty, Heaven Can Wait follows Joe, an NFL quarterback, whose guardian angel mistakenly takes him to heaven before his predestined death date. In an attempt to correct his mistake, Joe's guardian angel sends Joe's soul back to Earth to inhabit the body of a wealthy businessman, since Joe's body has already been cremated. The consequences of Joe's taking over a new body run the gamut from comical to emotional as he is inadvertently drawn into murderous schemes, falls in love, and attempts to lead his old NFL team to a Super Bowl win. Heaven Can Wait took home the 1979 Academy Award for Best Production Design, and scored several Golden Globes wins.
You may also like: 100 Best Comedy Films of All Time, According to Critics
'Horror of Dracula' (1958)
- Where to watch: HBO Max
- Director: Terence Fisher
- IMDb user rating: 7.3
- Metascore: 67
- Runtime: 82 minutes
This horror classic may be campy to audiences accustomed to the hyper-realistic gore of contemporary films, but the iconic portrayal of Dracula by Christopher Lee is not to be missed. As journalist Tim Stanley noted, Lee's portrayal of the infamous vampire was the first of many filmic adaptations of Dracula — including the original Nosferatu and the 1931 Bela Lugosi version — to introduce an element of seductiveness to the role. "Here was a vampire you wouldn't mind getting bitten by," he writes. In the cultural evolution of vampires, beginning with Nosferatu-style monsters and ending with sexy romantic heroes a la Twilight, The Horror of Dracula is a definitive milestone.
'The Machinist' (2004)
- Where to watch: Netflix
- Director: Brad Anderson
- IMDb user rating: 7.7
- Metascore: 61
- Runtime: 101 minutes
A severely emaciated Christian Bale takes on the role of an insomniac factory worker in this psychological thriller. Bale's character, Trevor, is partly responsible for an accident at the factory that results in his coworker losing an arm. After he is fired, Trevor begins to spiral, unable to distinguish between reality and paranoid delusion.
The Huffington Post reported that, according to Bale's former publicist and assistant Harrison Cheung, Bale lost 65 pounds to play the role of Trevor by subsisting off a diet of water, an apple and a cup of coffee a day, with "the occasional whiskey." Bale said preparing for the role ruined his social life: "So I decided … no more friends, no more dinners, no more drinks."
'Magnolia' (1999)
- Where to watch: Netflix
- Director: Paul Thomas Anderson
- IMDb user rating: 8.0
- Metascore: 77
- Runtime: 188 minutes
Paul Thomas Anderson once told The Guardian, "Magnolia is, for better or worse, the best movie I'll ever make." The epic, three hour film explores the intersecting stories of characters living both colorful and mundane lives in the San Fernando Valley of California, where Anderson grew up. Discussing his intention behind creating this kind of film, Anderson said, "The things that I know as big and emotional are these real intimate everyday moments, like losing your car keys, for example. You could start with something like that and go anywhere."
The star-studded ensemble cast of Magnolia includes Tom Cruise, Philip Seymour Hoffman, Alfred Molina, Julianne Moore, and John C. Reilly. The award-winning soundtrack largely comprises Aimee Mann songs.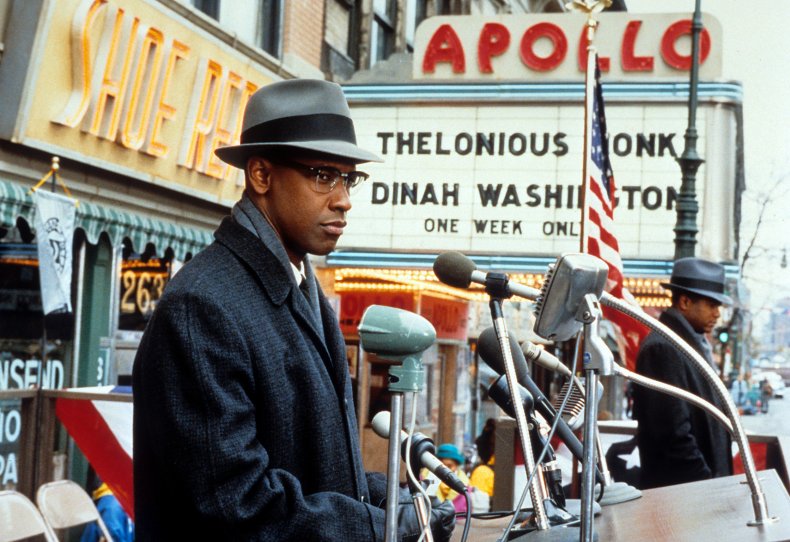 'Malcolm X' (1992)
- Where to watch: HBO Max
- Director: Spike Lee
- IMDb user rating: 7.7
- Metascore: 73
- Runtime: 202 minutes
Spike Lee's epic biopic Malcolm X dramatizes the life of the activist, Civil Rights movement leader, and (ex) Nation of Islam minister from his childhood until his assassination in 1965. Denzel Washington received an Oscar nomination for Best Actor for his role as Malcolm X, and in 2010 the film was selected by the Library of Congress for preservation in the U.S. National Film Registry.
'Moneyball' (2011)
- Where to watch: Prime Video
- Director: Bennett Miller
- IMDb user rating: 7.6
- Metascore: 87
- Runtime: 133 minutes
Brad Pitt, Jonah Hill, and Philip Seymour Hoffman team up in this biopic chronicling the Oakland Athletics' manager Billy Beane in his struggle to take the team to the World Series. After suffering a losing streak and the departure of the team's star players, Beane (Brad Pitt) meets Peter Brand (Jonah Hill), an economist who persuades Beane to use a new, controversial way of determining the value of athletes. Facing pushback from more traditional baseball stalwarts, Beane and Brand assemble a new lineup and hope it will take them to victory.
You may also like: 50 Movies We All Love to Hate
'The Original Kings of Comedy' (2000)
- Where to watch: Netflix
- Director: Spike Lee
- IMDb user rating: 6.8
- Metascore: 73
- Runtime: 115 minutes
Spike Lee's The Original Kings of Comedy is a feature-film length stand-up comedy film featuring the routines of Steve Harvey, D.L. Hughley, Cedric the Entertainer, and Bernie Mac. Filmed in Charlotte, North Carolina, in front of a live audience, the four comedians explore the themes of anti-Black racism and Blackness in the U.S., family life, sexuality, music, and religion.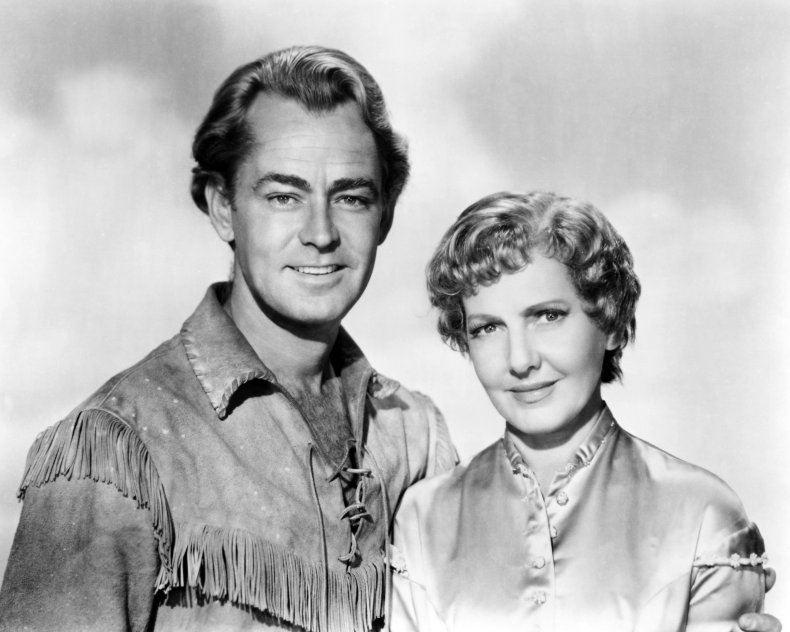 'Shane' (1953)
- Where to watch: Hulu
- Director: George Stevens
- IMDb user rating: 7.6
- Metascore: 80
- Runtime: 118 minutes
Lauded as "one of the seminal Westerns of the 20th century" by the Los Angeles Times, Shane tells the story of the mysterious nomad Shane, who arrives in Wyoming just as a war is erupting between the homesteaders of the region and a cattle rancher intent on driving them out. Shane allies himself with the homesteaders and helps them stand their ground against the tyranny of the rancher's hired gunman. Shane won the 1954 Oscar for Best Cinematography and is recognized by several American Film Institute "100 Years… 100 Movies" lists.
'Sideways' (2004)
- Where to watch: Prime Video
- Director: Alexander Payne
- IMDb user rating: 7.5
- Metascore: 94
- Runtime: 127 minutes
Sideways tells the story of Miles (Paul Giamatti), a down-on-his-luck teacher and failed writer, and Jack (Thomas Haden Church), a washed-up actor, who embark on a road trip to California wine country to commemorate Jack's impending marriage. While Jack seeks out a final sexual exploit before the wedding, Miles develops feelings for a waitress. Things quickly go off the rails as Jack's infidelity is revealed.
The film received five Oscar nominations, and won for Best Adapted Screenplay. According to The Sunday Times, Sideways also negatively influenced the sale of merlot, while boosting sales of pinot noir wine in the U.S. and Britain, after Miles, a wine aficionado, expresses his disdain for merlot and his love of pinot noir at several points throughout the film.
'The Thin Red Line' (1998)
- Where to watch: Hulu
- Director: Terrence Malick
- IMDb user rating: 7.6
- Metascore: 78
- Runtime: 170 minutes
The Thin Red Line is set during the U.S.'s Guadalcanal Campaign in the Pacific Theater of World War II. A regiment of U.S. troops invade the island of Guadalcanal in order to seize control of it from the Japanese. In typical Terrence Malick fashion, the film is beautifully shot and features poetic, softly spoken voice-over. The Thin Red Line explores the futility and evils of war, and stars Sean Penn, Adrien Brody, George Clooney, John Cusack, Woody Harrelson, Jared Leto, John C. Reilly and John Travolta.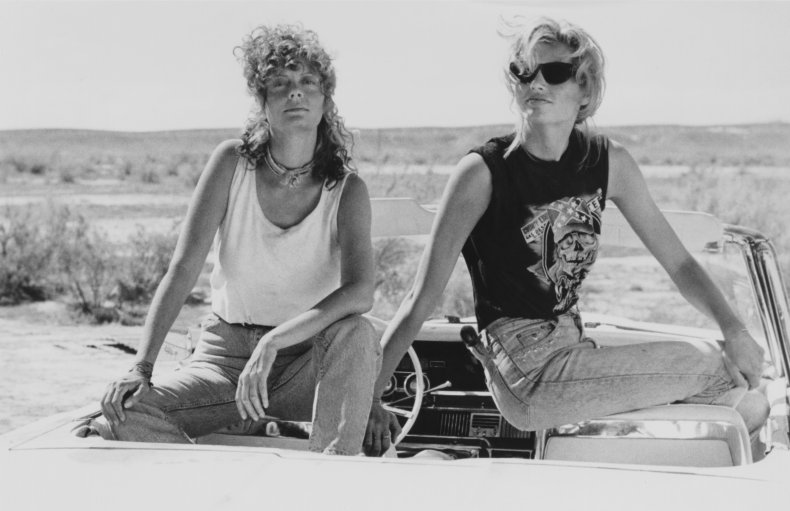 'Thelma & Louise' (1991)
- Where to watch: Hulu
- Director: Ridley Scott
- IMDb user rating: 7.5
- Metascore: 88
- Runtime: 130 minutes
The iconic cult classic Thelma & Louise stars Susan Sarandon as Louise and Geena Davis as Thelma. Louise and Thelma are two best friends who set off on a weekend away only to get derailed by a traumatic event early on the trip. The two find themselves on the run from the law, resorting to increasingly more desperate acts as their journey wears on. The film defies categorization, encompassing humor and tragedy, heart-warming friendship and fiery vengefulness all at once.
You may also like: 100 Best Sci-Fi Movies of All Time