15 Outstanding Pet Products Designed to Save You Time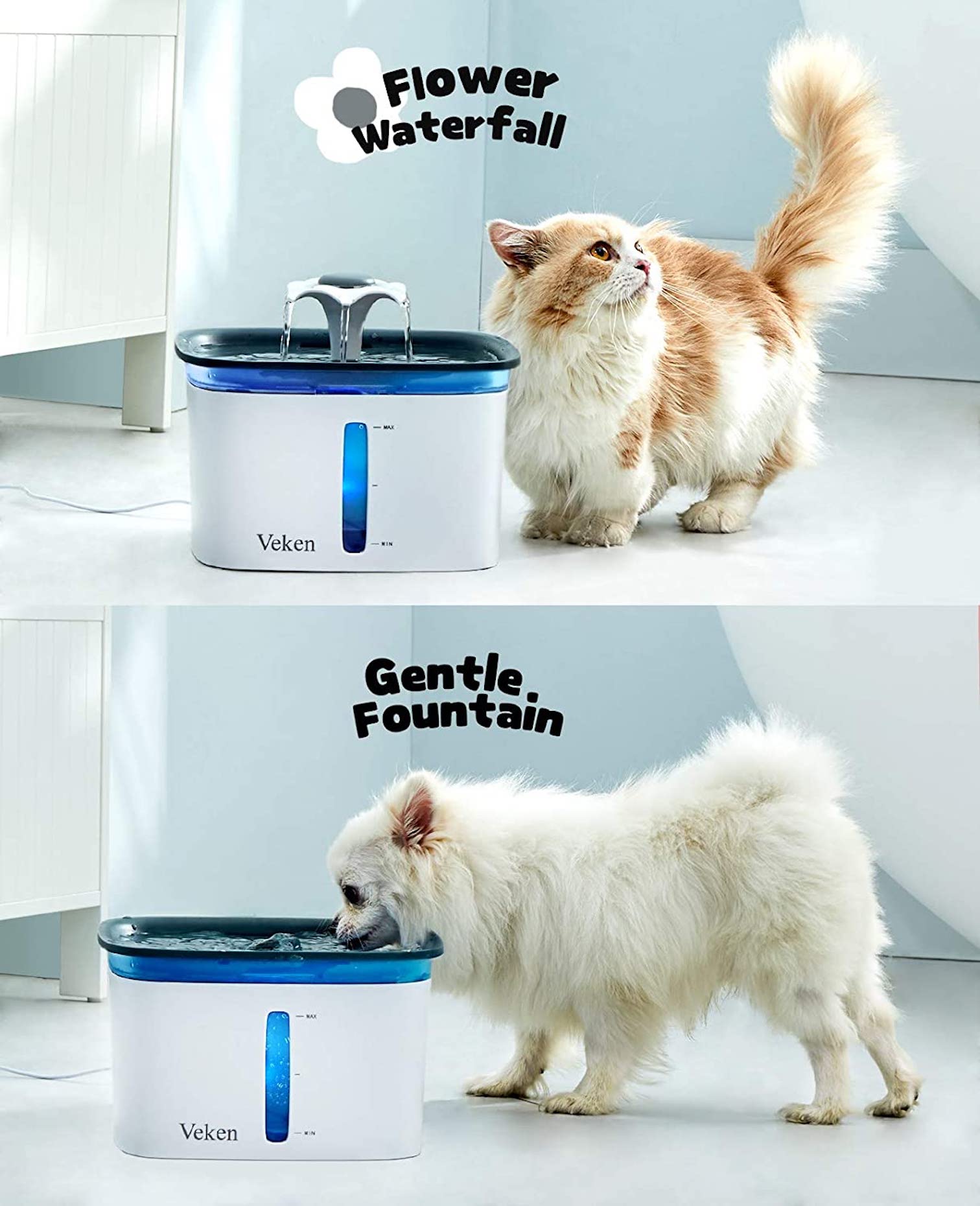 It's important to consult your doctors with any medical concerns, and before making any changes or adding supplements to your health plan.
It's easy to love your pet dog or cat, but sometimes their care can create a major schedule crunch. There are the obvious tasks of ensuring they have food and water, getting plenty of exercise and cleaning up messes. True, those often don't take long (well, the messes might!), but what if you're not home to care for them? Nights out with friends, family emergencies and car trouble can all result in the extra stress of knowing you can't take care of your pet's needs.
Even when you are home, there might never seem to be enough time to properly train your pet or offer that extra bit of care that would boost their health and happiness. That's especially true now that work and school look a lot different than they used to for many of us.
15 Dog and Cat Products Designed to Save You Time
Sharing your life with a dog or cat is even more fun when you don't need to spend precious hours dealing with mundane tasks and concerns. Yes, you want your pet happy and healthy, but you might not realize that some highly rated products can save you time, money and energy––plus, better serve your pet. Consider the 15 highly rated products we found designed to help you––and your pet––live the best life possible. As always, the prices listed may fluctuate over time.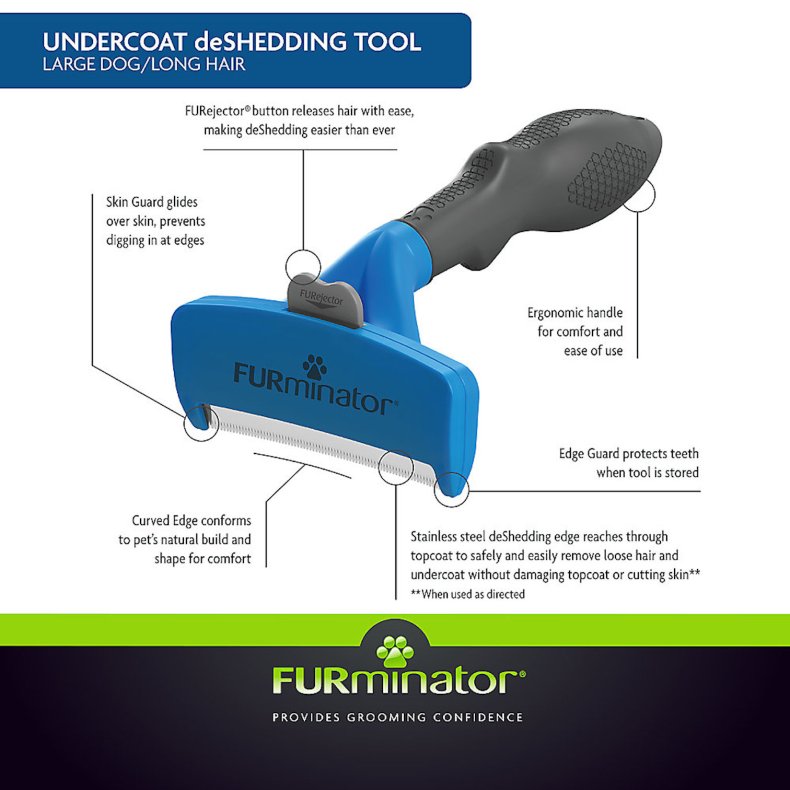 If you think that all dog brushes are created equal, you probably haven't tried the Furminator. This tool is perfect for dogs that weigh at least 50 pounds and regularly shed. We are looking at you, Golden Retrievers, Siberian Huskies and Labradors. This brush has a stainless steel edge that reaches through (but doesn't damage) the topcoat, so you remove that extra hair. The tool is even curved, so you don't need to use extra pressure (and shouldn't!) to rid your dog of that excess hair. Want to save time vacuuming and dusting? This is the product for you.
Buy it at PetSmart for $33.95.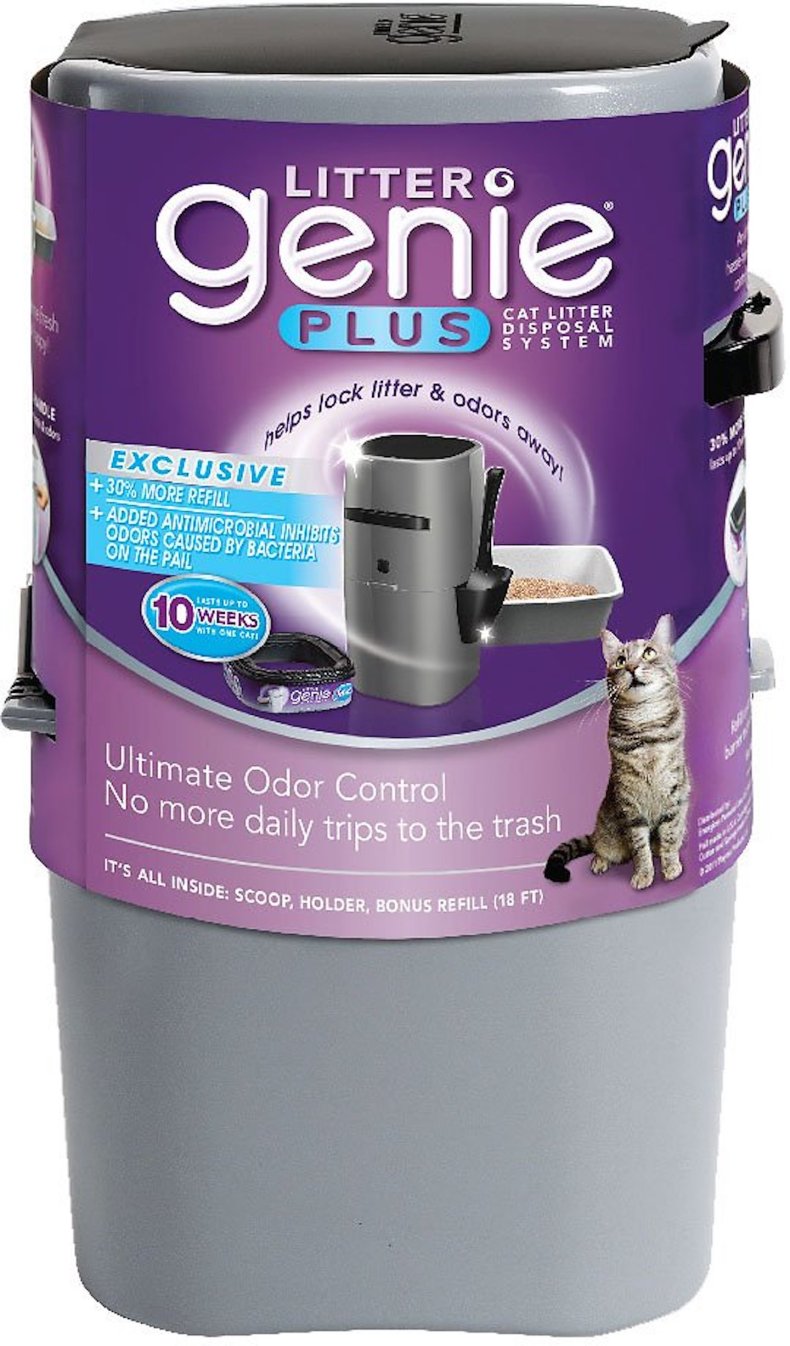 My cat may be the stinkiest I've ever had––or known! I certainly don't want her special fragrance wafting through my home. Ever since I've used The Litter Genie Plus, the smell of her waste is not an issue. Now all I do is scoop, open the top of the Genie, drop the waste inside and then push the button midway down the unit to allow the waste to fall into an attached bag. It holds up to 14 days of litter and locks in the smell. I especially like that it only measures 19.44 inches by 17.69 inches by 17.13 inches, so it slips into a space that's out of sight.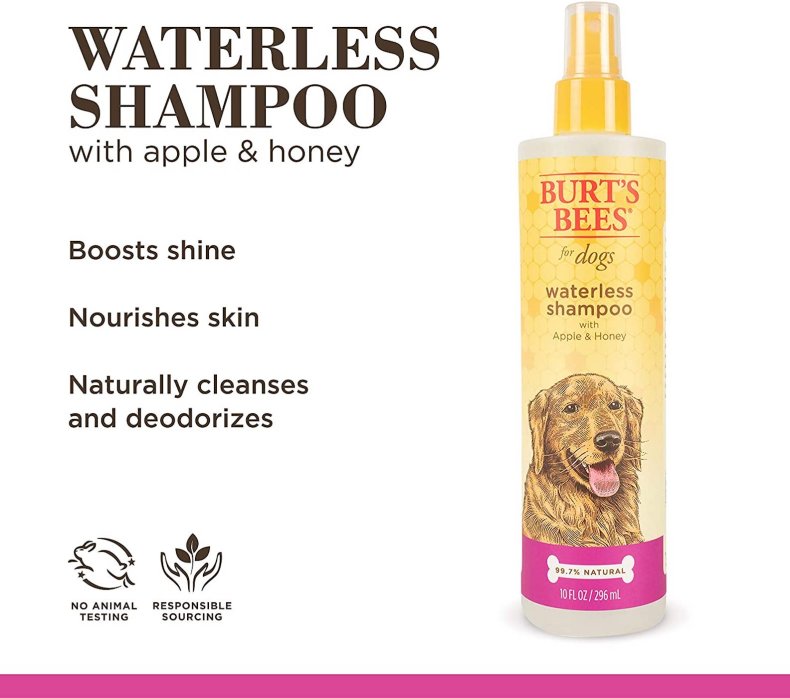 Mud, dirt, and a host of other natural (and unnatural!) elements can combine to make your dog smell foul. Before you wrestle your canine into a tub for a bath, consider Burt's Bees Waterless Shampoo for Dogs. It's pH balanced for your dog's skin, and hair, free of sulfates and colorants plus contains apples and honey to boost skin nourishment and hair shine. Perhaps best of all is that you don't need water so you can freshen your dog's coat before you leave the beach, park or campsite.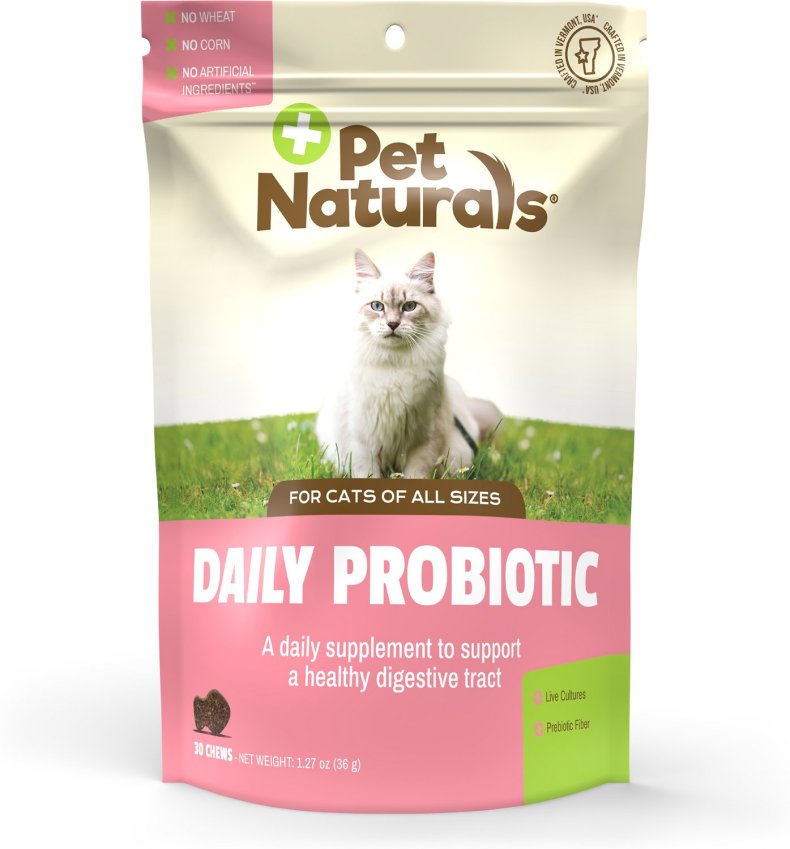 Protect your cat from digestive upset with daily doses of Pet Naturals Daily Probiotic Cat Chews. The chews, designed for daily intake, are full of digestive enzymes and probiotics that help digestion and eliminate hostile bacteria. Plus, the ingredients support immune support, which is especially helpful during stressful times such as moves, travel and kenneling.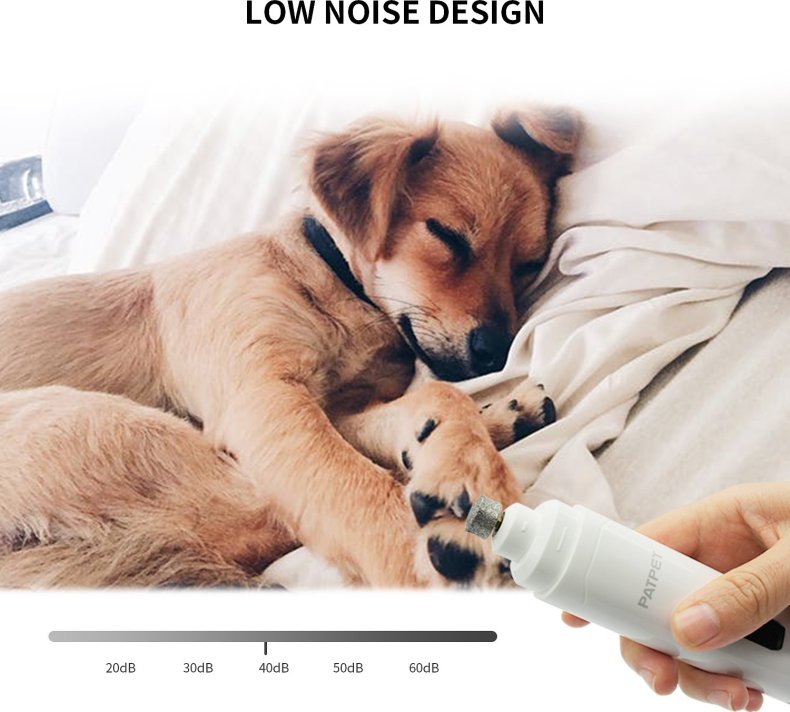 Nail maintenance for your pet can be an incredible hassle, especially if you have it done at a vet, which adds extra time and cost. Patpet Steel Grit Dog and Cat Nail Grinder works for all sizes of nails for cats and dogs. Plus, it is relatively quiet and creates minimal vibration, so using it won't add stress to your four-legged friend's experience. Charge it via USB (there's a power adaptor included), and the battery will last two hours. That means you can use it on several pets before you need to recharge it.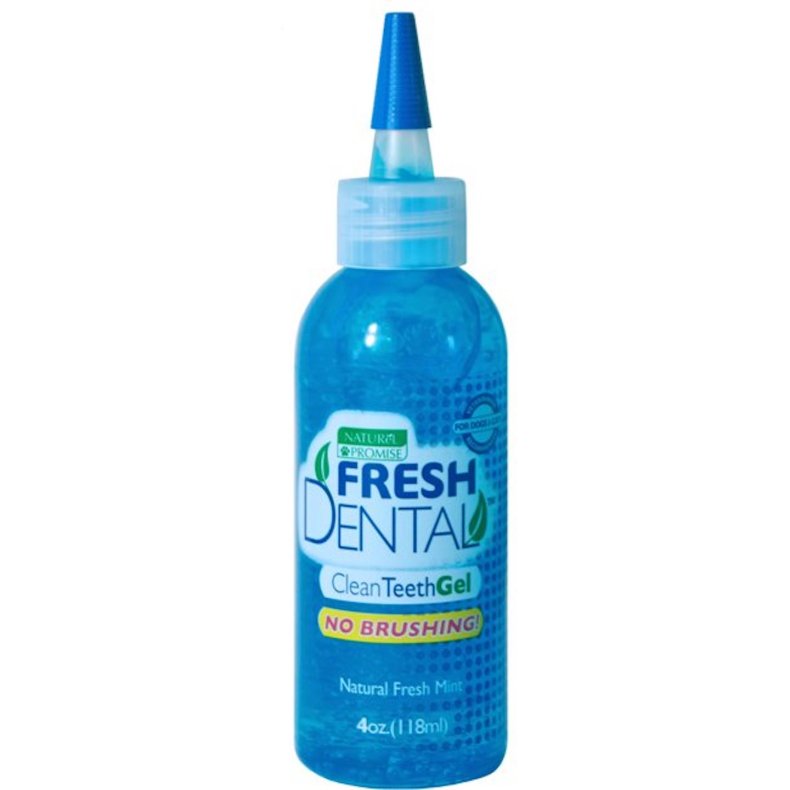 Anyone who has ever gotten the teeth of their dog or cat cleaned understands the expense (and sometimes physical toll on the animal) it can take. Even if your pet has healthy teeth and gums, their breath can smell horrible. TropiClean Dental Clean Teeth Gel For Pets can help solve both issues. Dab just a bit of the gel, made of all-natural ingredients, on your pet's gums each day to resolve both problems.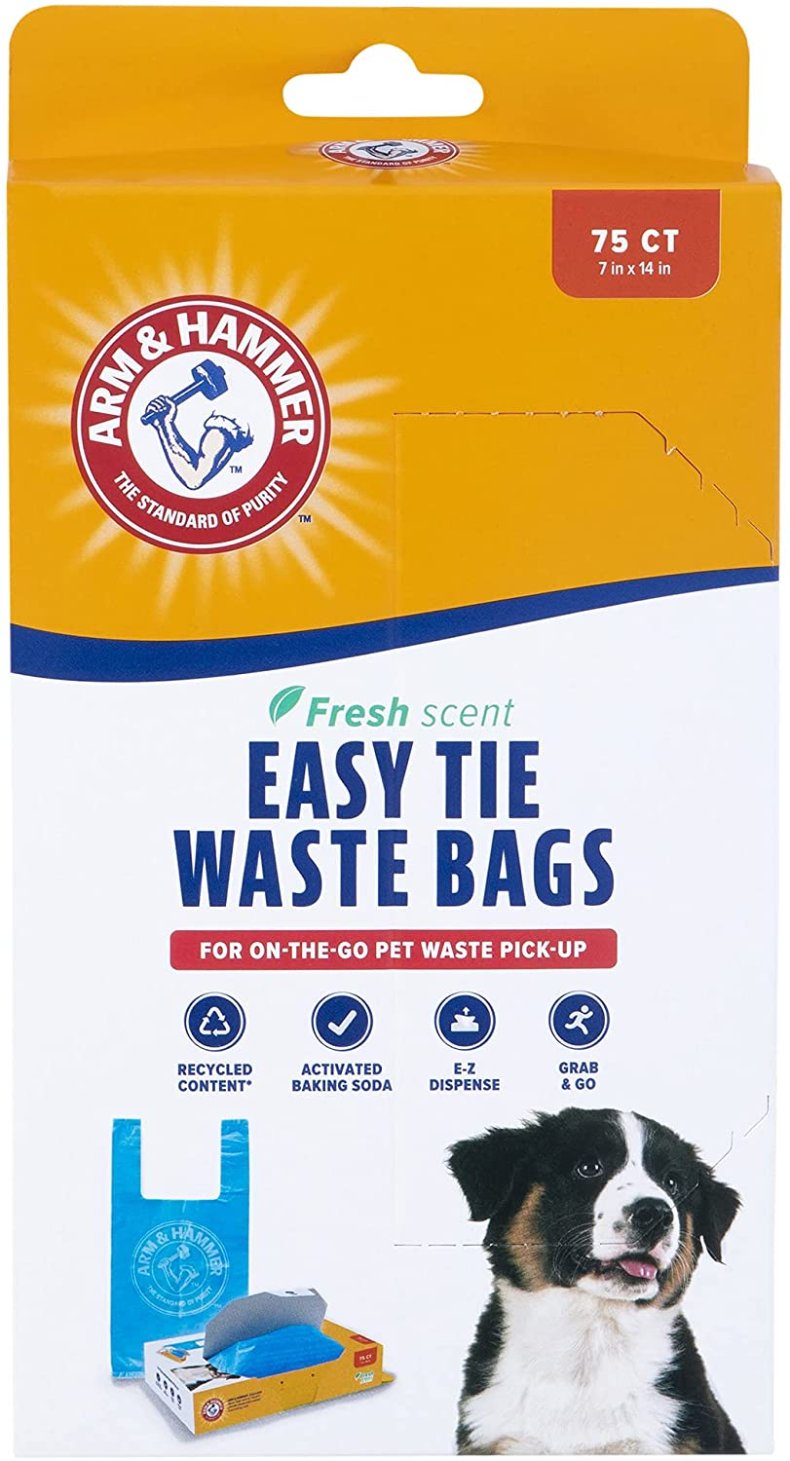 Of course, you have to walk your dog and pick up the waste, and that doesn't mean you enjoy walking around holding a smelly bag. Arm & Hammer Easy Tie Bags are scented with activated baking soda to stop odors. Plus, the thick bags come in an easy-to-use dispenser, so you can also use them for baby diapers and more. Now you can walk with a bag knowing it won't tear or smell.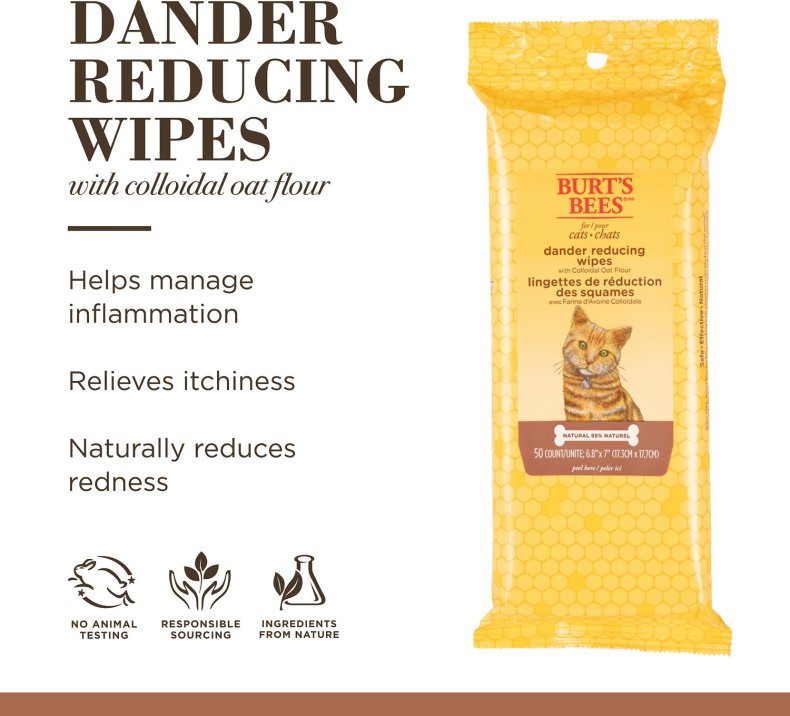 You can help rid your cat of dander that makes them itch and can trigger allergies. Burt's Bees Dander Reducing Wipes for Cats is made with Aloe Vera and oatmeal to soothe your pet's skin and remove dander. They are pH balanced for cats to ensure they are very gentle. Soothe your cat and help reduce allergic reactions of your guests by using the wipes on your cat.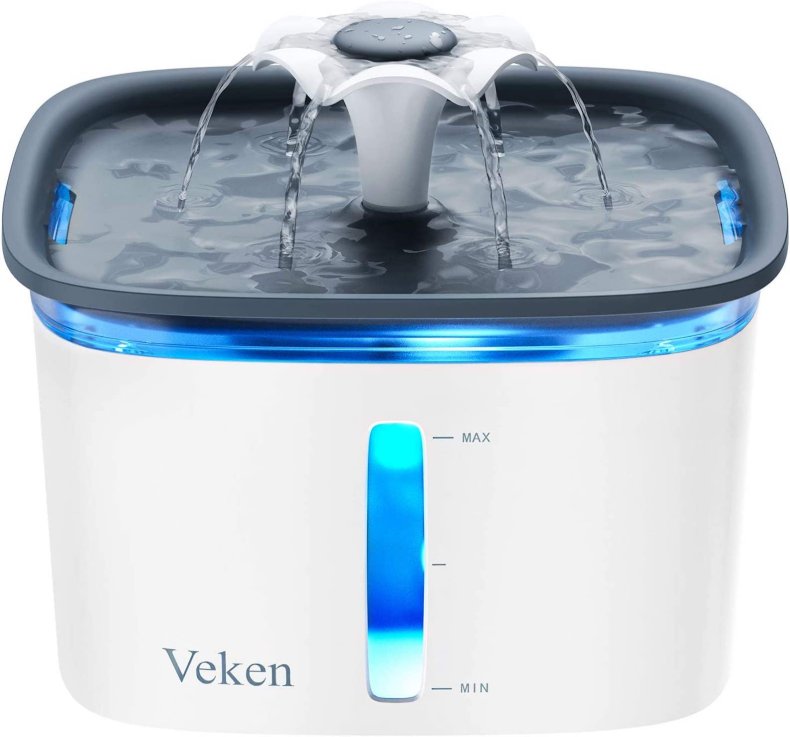 Of course, you are careful to make sure your pet's bowl is always filled with fresh water. But what happens if the bowl is tipped over when you're not there? Or if you are on vacation and the pet sitter needs to skip a visit. You needn't worry if you have the Veken Pet Fountain. It is made of high-quality food-grade materials, holds 95 ounces of water, and has a water-level window, so you'll know when it needs refilling. You can choose a flower waterfall (such as faucet drinking) or a gentle fountain streaming down the petals of the central fountain. The water runs through a triple-filtration system, so the water is both fresh and good tasting. When you have this fountain, you can be confident your pet will always be hydrated.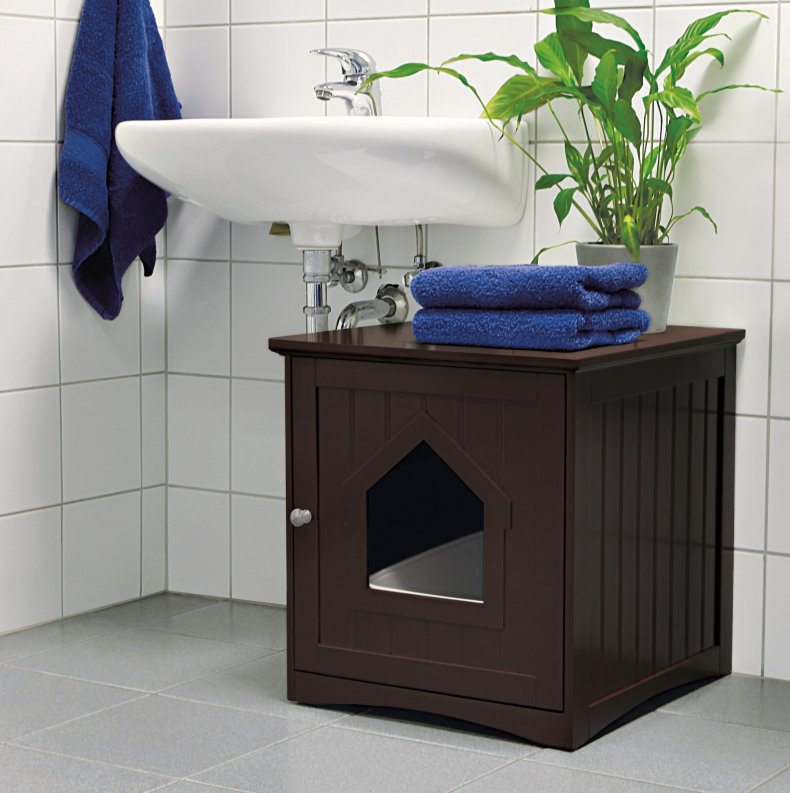 As much as you love your cat, we bet you hate hiding the litter box. The Trixie Pet Products Litter Box Enclosure hides the water-resistant box with ventilation holes in the back panel for circulation. The 17-inch by 18-inch by 17-inch easily accommodates a standard litter box. Whether you have a single or multi-cat household, this enclosure will keep pet waste out of sight.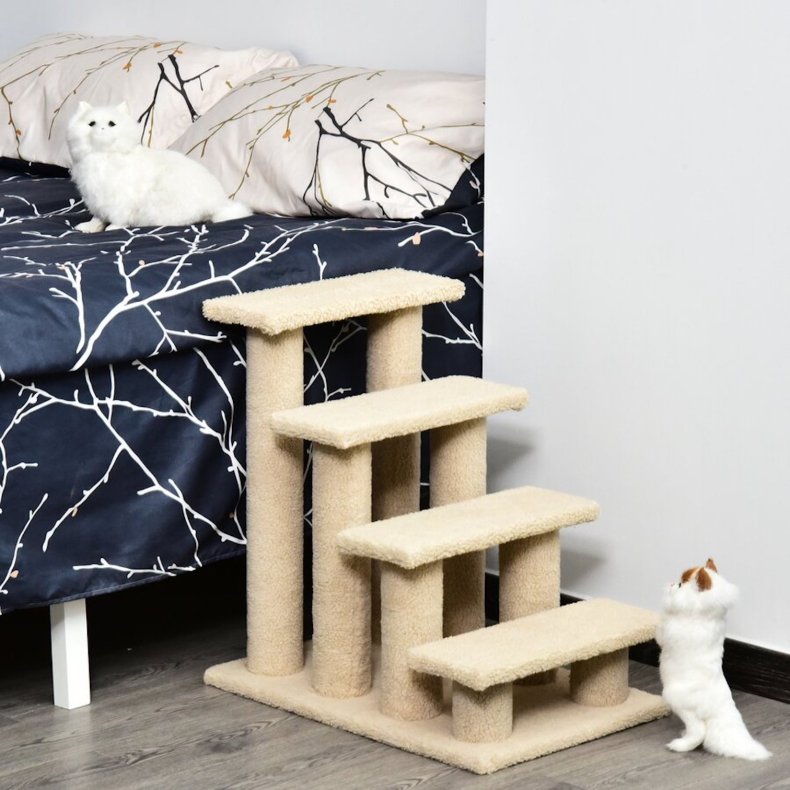 Even cats and small dogs that are limber and healthy will enjoy The Archie & Oscar Four Step Cat Tree. The 23.5-inch by 17-inch by 25-inch stepper allows your pet to climb onto your bed, sofa or other perch easily. It's made of manufactured wood, so it's sturdy and is covered with comfortable faux fur. Help your pets keep their joints healthy by allowing them to use this tree.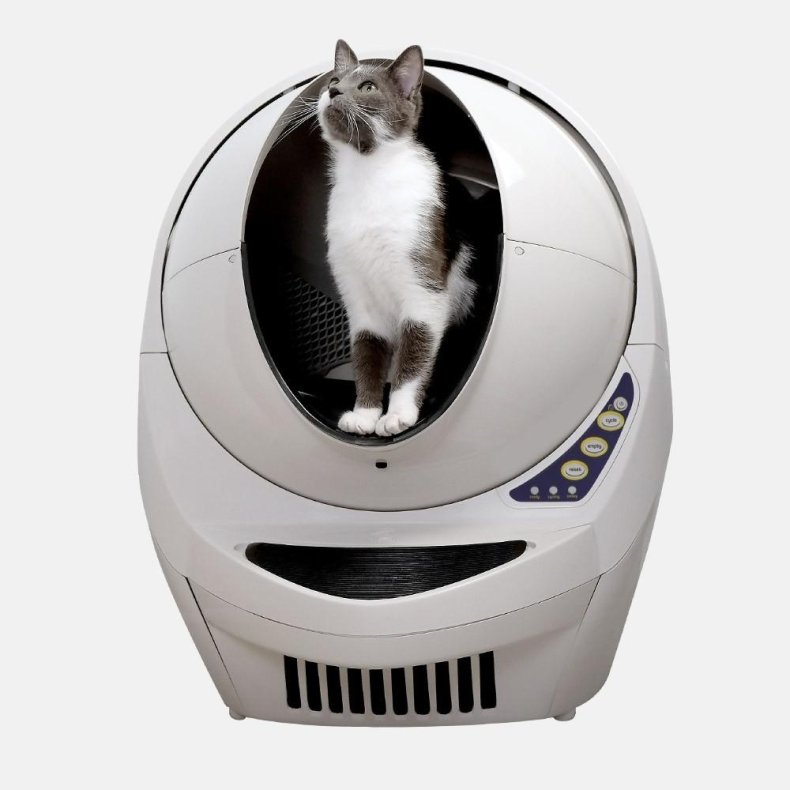 No one wants to scoop litter, especially after hours away from home. The Whisker Litter-Robot 3 does the work for you. It automatically separates the clumps from the clean litter soon after your cat leaves the box. Then it deposits the litter into a carbon-filtered drawer so you can easily remove and dispose of it. It's a great way to take one more task off your list.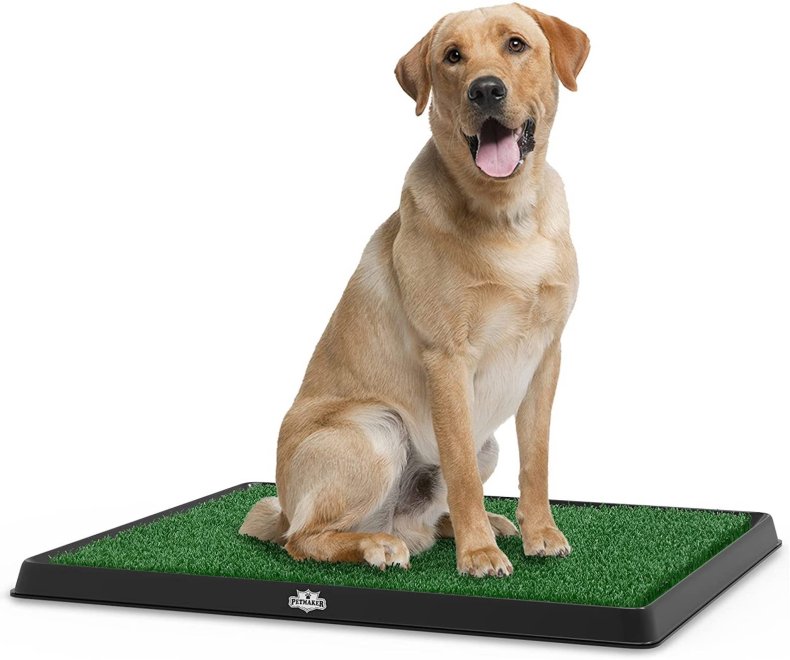 Puppies are great until it comes to training them to go outside. I can't tell you the number of times I've stood in cold morning weather, trying to coax a reluctant dog to do its business. The Petmaker Puppy Potty Trainer measures 25 inches by 20 inches by 1.2 inches is built as a three-layer system with artificial grass. A plastic drainage system catches urine so you can dispose of it. Wash the three layers with soapy water to keep the trainer clean. Put it on your balcony, patio or driveway to easily train your pups.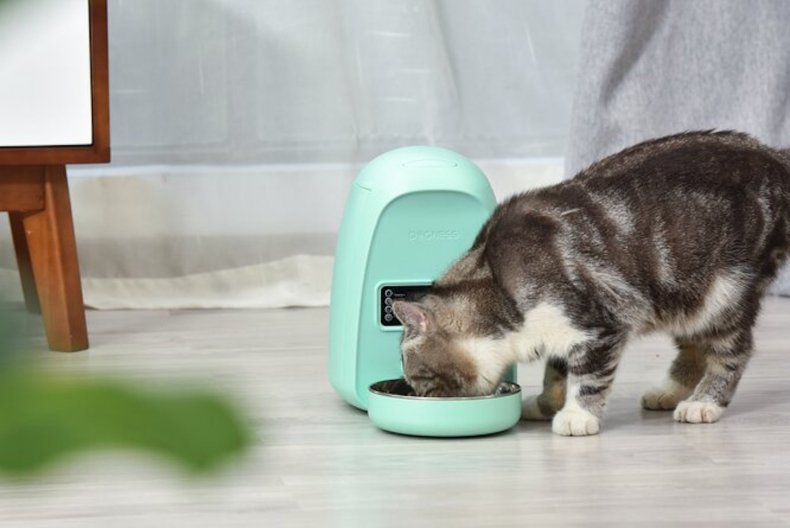 OK, we told you how to make sure your pet has plenty of water. The Dogness Timed Programmable Automatic Feeder does the same for your pet's food. You can program to feed your pet up to four meals a day as you control portions and time it is dispensed. You can even record a voice message to call your pet for meals. It has a removable food tray and double power (an internal battery and electric power). Make sure your pet never goes hungry with this automatic feeder.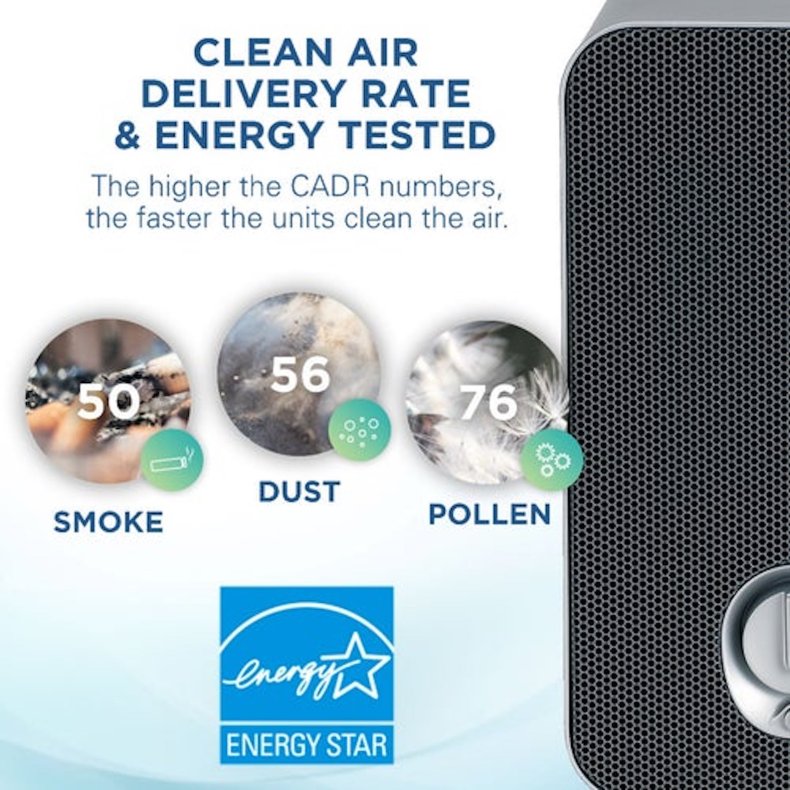 It seems like everyone is fighting allergies these days. That's especially troubling when you have pets and want to have guests visit. The Germ Guardian AC4100 HEPA Filter Small Air Purifier reduces pet dander plus germs, dust, pollen, mold spores and more. It uses UV-C light also to kill influenza, staph and more. This 11-inch purifier is perfect for smaller spaces such as dining rooms. Buy a few so you can clear the air of any pollutants that can trigger allergies and more.
Newsweek may earn a commission from links on this page, but we only recommend products we back. We participate in various affiliate marketing programs, which means we may get paid commissions on editorially chosen products purchased through our links to retailer sites.