15 Products You'll Be Glad You Bought When It's Really Cold Out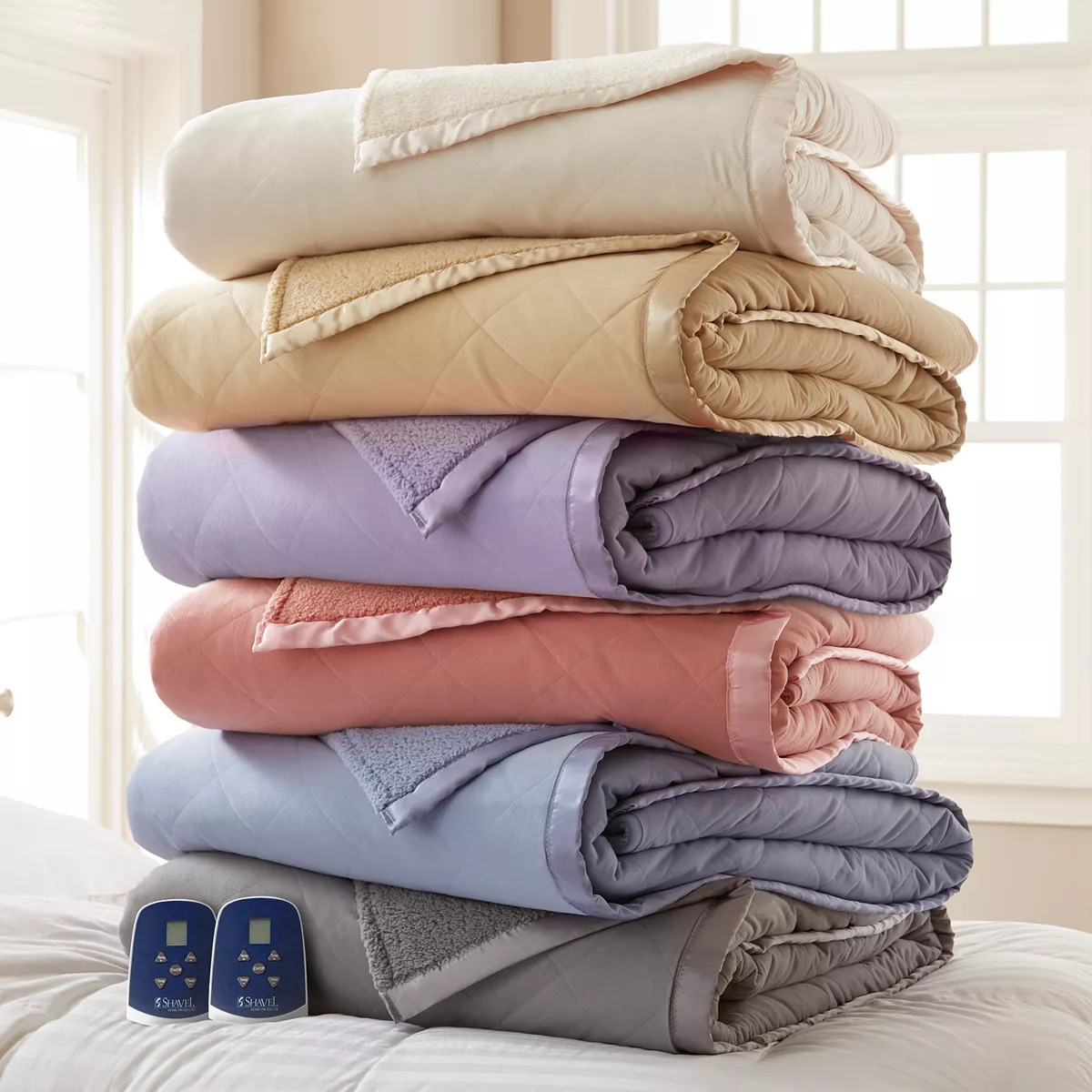 As the holidays come and go, icy cold weather becomes a constant for many. Sure, you've got the furnace, space heater and the fireplace and maybe even the chiminea fired up, but that can't isolate you from all the wintery winds, rain, snow and other inclement weather you may face.
Heavy coats, hats and boots are helpful, but they aren't the entire answer. Take a look at the 15 highly rated products we found. You'll find items that make home life cozier, protect you when you're out skiing, hiking, walking otherwise in the elements and keep you cozy wherever cold threatens you.
Hot Products For A Warm Winter
We bet you enjoy hot times this holiday season, but many of us face some frosty days ahead. Even those in tropical climates will likely get their chill on this winter. Get ready to warm up with these 15 top-rated, budget-friendly products that are hot items when the weather is freezing cold. As always, the prices listed may fluctuate over time.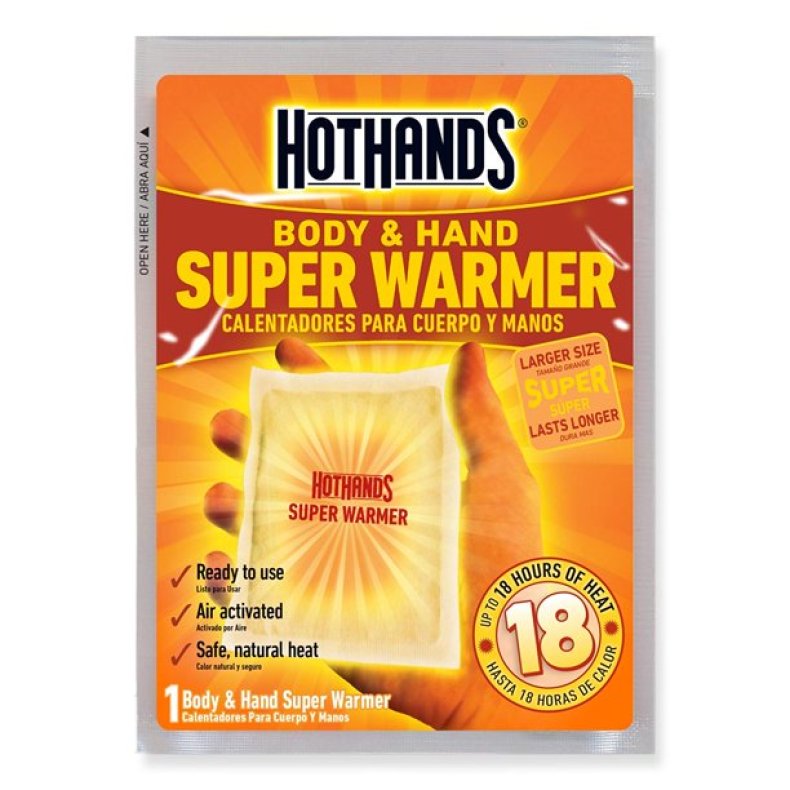 Cold hands are just part of the winter experience, especially when hiking, biking or watching an outdoor sporting event. Sure, you can wear mittens or gloves, but those can make holding a coffee cup, snack or other items nearly impossible. That's when HotHands Body and Hand Super Warmer comes in handy. They are rectangular-shaped single-use air-activated heat packs that contain iron, water, vermiculite, charcoal, polymer and salt. They heat up in 15 to 30 minutes after opening and stay warm with an average temperature of 140 degrees Fareinheight and a max temperature of 163 degrees Fareinheight for up to 18 hours. They measure just 13 inches by 5.25 inches by 4.5 inches, so you can easily slip them into a pocket for later use.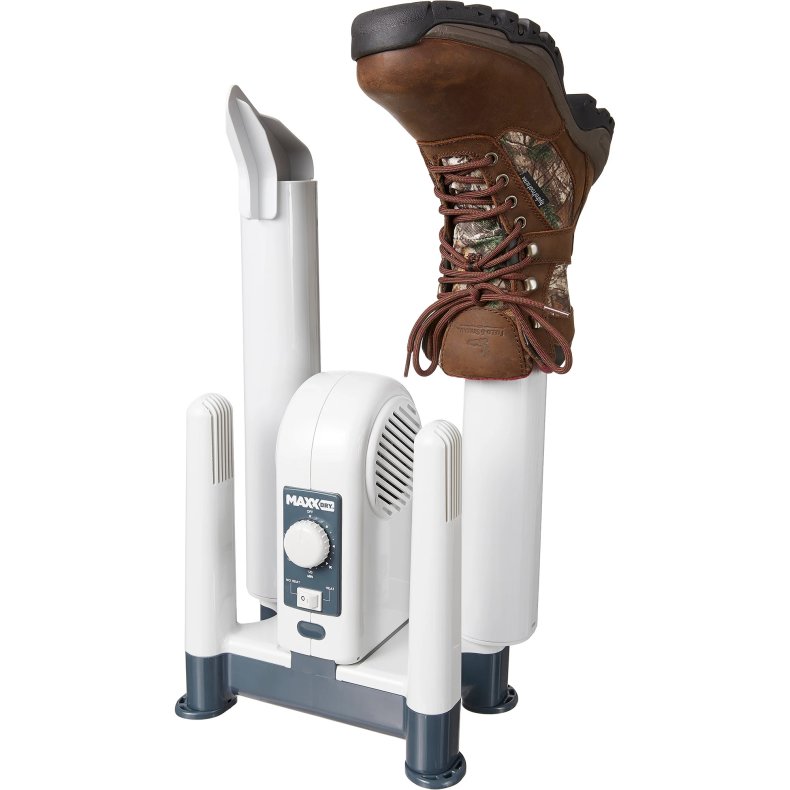 The Field & Stream MaxxDry XL Boot Dryer is one of those luxuries you never realized you wanted until you used it. That was sure true of me. Sure, it's great for drying damp or soggy footwear, but the magic comes when you put your dry slippers or regular shoes on it. Let it warm up, slip the footwear on and enjoy the snuggly warmth. The dryer works with forced thermal convection to about 105 degrees Fareinheight. The heat also reduces odor-causing bacteria, fungus and mold. And, no need to decide whose slippers get toasty first—you can dry four items simultaneously. Use it on footwear made of leather, PVC, rubber, neoprene, canvas, synthetics, cloth, fleece, felt, microfiber and other modern fabrics. Once you try it, we bet you won't want to stop.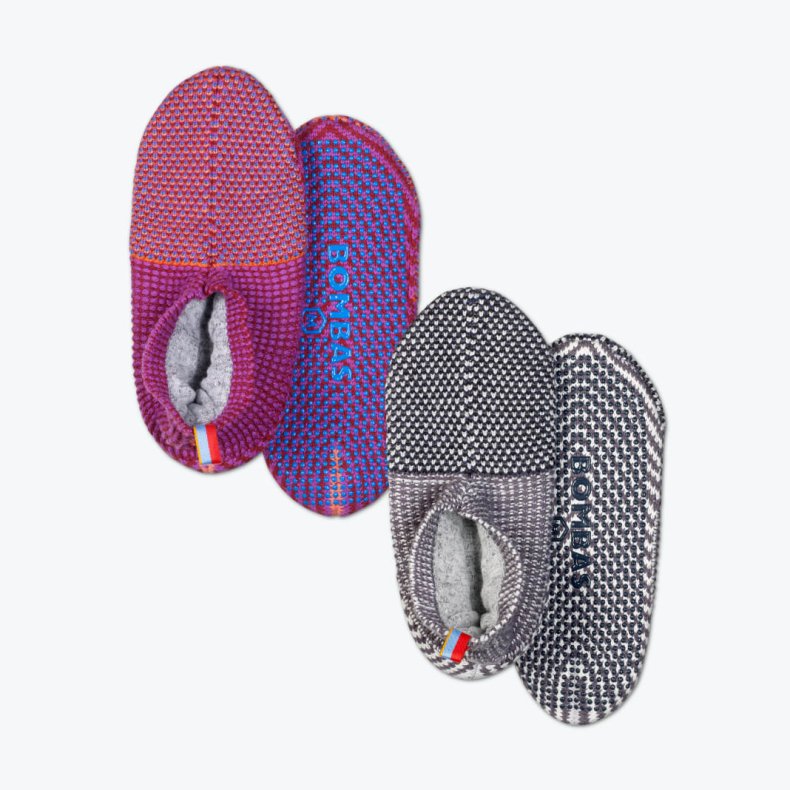 Everybody likes toasty toes, especially after a long day of work, and Bombas has the perfect thing for women with cold feet. Blankets and hot showers are great, but what about something that travels with her? If you want socks to keep her feet warm but that won't pill, slip or irritate the skin, choose Bombas Women's Gripper Slipper 2-Pack. They are half slipper and half sock with a soft brushed lining and grips on the bottom to ensure she doesn't slip. She can store them in the enclosed travel bag. We know similar socks offer this many features. Bombas socks are the gold standard in footwear. The Bombas company spent years researching and developing to ensure the socks are comfortable, long-lasting and fashionable. Choose from four color combinations. She'll think of you every time she wears these.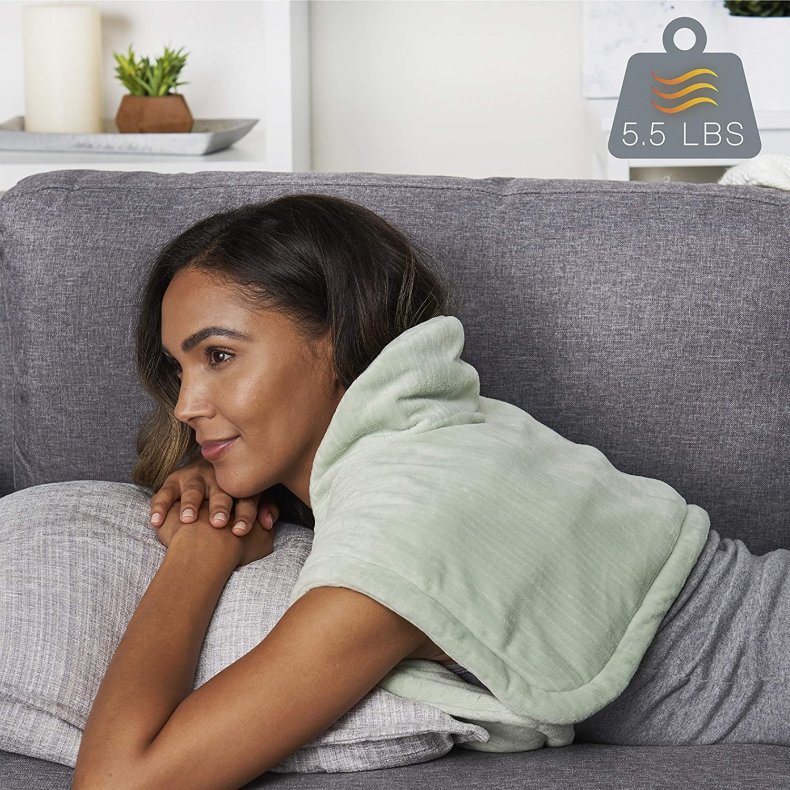 I have plenty of friends who say they love to keep bedrooms cool so they can wrap themselves in warm blankets. It isn't easy to imagine there's a better way to meet that goal than to snuggle into Pure Enrichment Weighted Warmth. The double-duty neck and shoulder weighted heating pad has four heat levels, an automatic shut off and weighted pressure from high-quality glass beads. It's covered with soft micro mink fabric that is machine washable. This is an excellent way to stay warm in a cool room.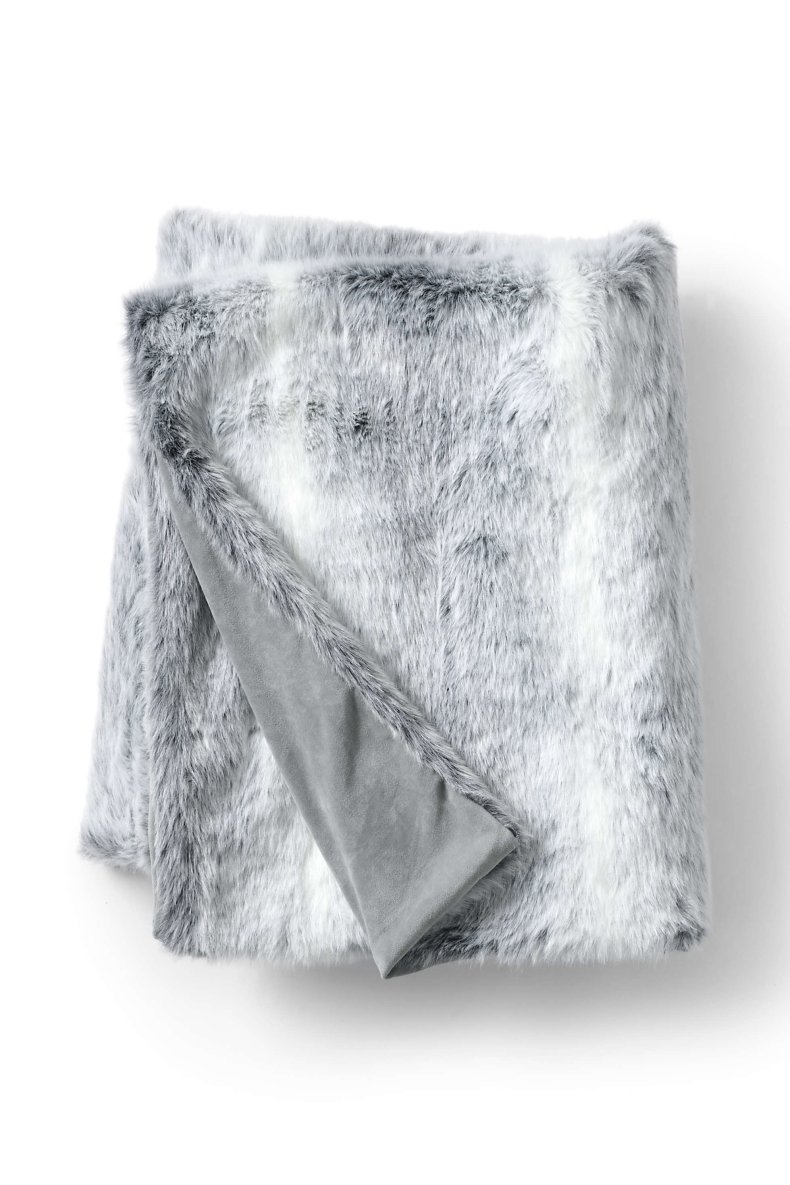 One of life's little luxuries is a cozy blanket to pull over your body when you're on the couch, an easy chair, even a porch swing. There's almost no better way to relax in cold weather or even when the air conditioner is on during the summer. The Lands' End Faux Fur Throw Blanket has a fluffy faux fur top and faux suede back, both made from acrylic and polyester. The 50-inch by 60-inch gray-tipped blanket is crafted with bonded knife-edge construction so it will last.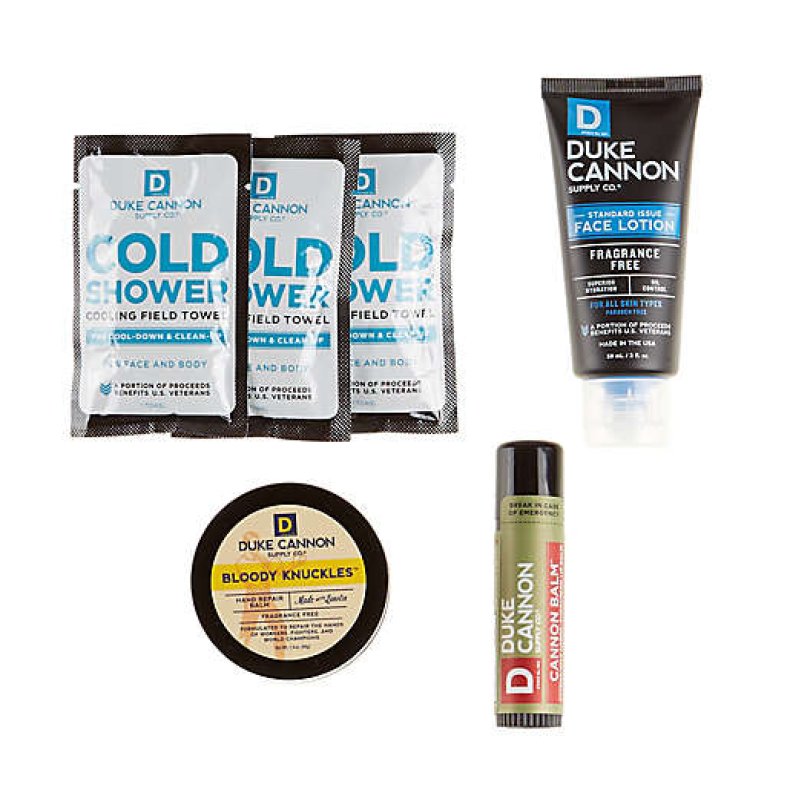 You don't have to run winter marathons or snowshoe through forests for the cold weather to wreak havoc on your skin. It's the rare person that doesn't have red, flaky skin and chapped lips in cold weather. But Duke Cannon's Winter Survival Tube protects their skin and the face, lips and hands of those of us who shovel snow, walk to our cars in freezing weather, watch outdoor sports and more. The set includes Bloody Knuckles Hand Repair Balm (1.4 ounces), Cannon Balm Tactical Lip Protectant (.56 ounces), Standard Issue Face Lotion (2 ounces) and three Cold Shower Cooling Field Towels. This set allows you to enjoy the winter and save your skin.
Buy at Bed Bath & Beyond for $13.99.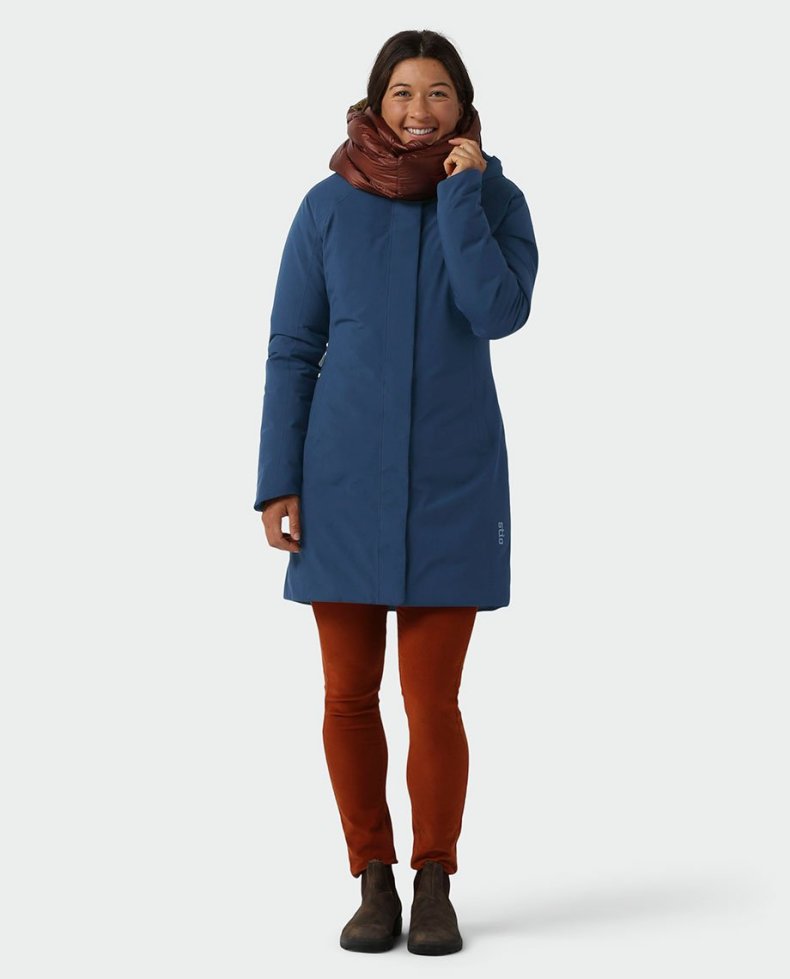 Who says you can't look good and feel warm too? Certainly, no one who has worn the 56-Inch Stio Unisex Hometown Down Scarf. The exterior of the scarf is 100 percent nylon, so it's water-resistant yet super soft. Inside, it is filled with Responsible Down Standard (RDS) certified down and is powered so you can choose from four heat levels ranging in temperature from 104 degrees Fareinheight to 131 degrees Fareinheight. There's even a zip stash pocket so you can stow cash or a key. Choose from six colors. It's perfect for anyone.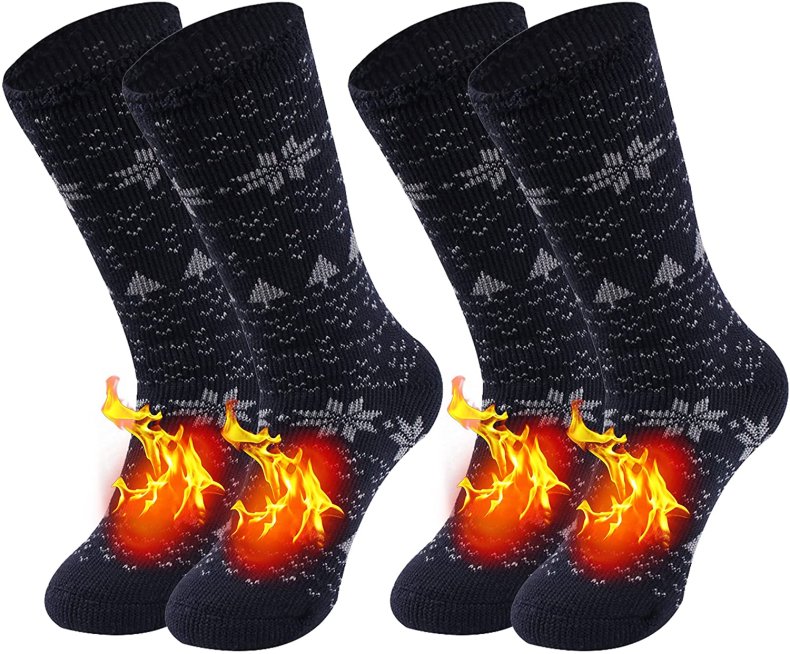 Most of us feel that if our feet are cold, it travels throughout our entire bodies. That's why Monill Warm Thermal Socks, Unisex, are ideal for cold weather. They are 91 percent acrylic, 8 percent polyester, 1 percent spandex and 100 percent warm. Monill designed these socks with heavy brushed fuzzy lining that makes them seven times warmer than cotton socks, but they are moisture-wicking so your feet stay dry. Plus, the high-tech fibers have a high level of heat insulation but don't irritate the skin. They also have a no-slip cuff so you won't feel them creeping down. They are available in a variety of colors. Keep your feet toasty with these thermal wonders.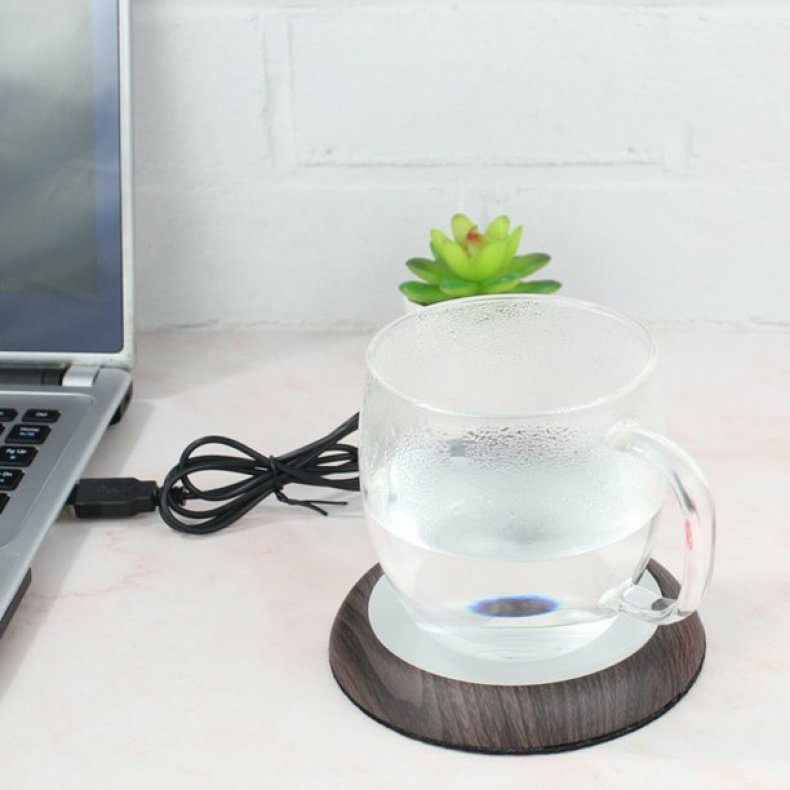 Is there anything better than looking out at the chilly weather while sipping a hot cup of coffee, tea, cocoa? The problem, of course, is that if you're sipping the beverage while gaming or working, your second or third sip could be ice cold. We all get caught up in screens and forget our drinks. That's where The Power Wear USB Heating Coaster is ideal. Plug it into a port and know your coffee will stay piping hot as long as needed. The material is made of steel shell and aluminum plate, which means you will last for a long time. You'll be glad about that, even in summer when air conditioning cools your beverage. It's 4 inches in diameter and comes in your choice of colors.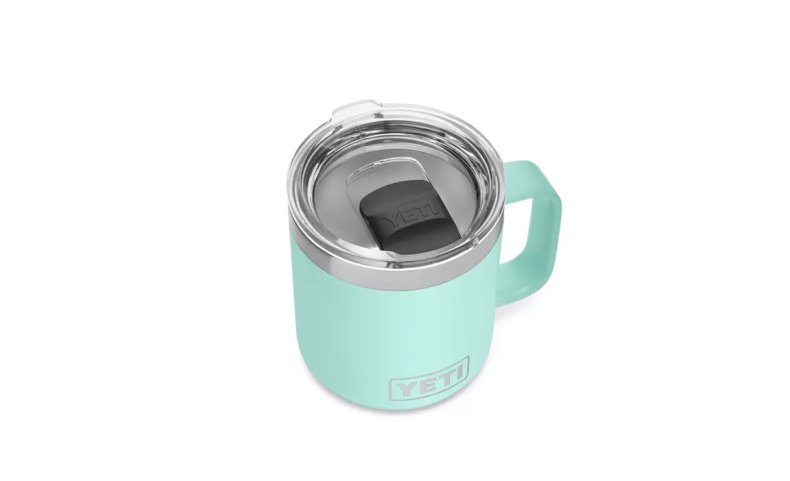 Ok, a heating coaster is great except when you're on the move. That's why you need the Yeti's Rambler 10-Ounce Stackable Mug with Magslider Lid. Don't be fooled by its exterior. The secret is inside, which is filled with top-to-bottom insulation so it keeps your drink hot for the duration. Not just that, but it's easy to store, too. Remove the lid and it stacks perfectly on top of another mug like it.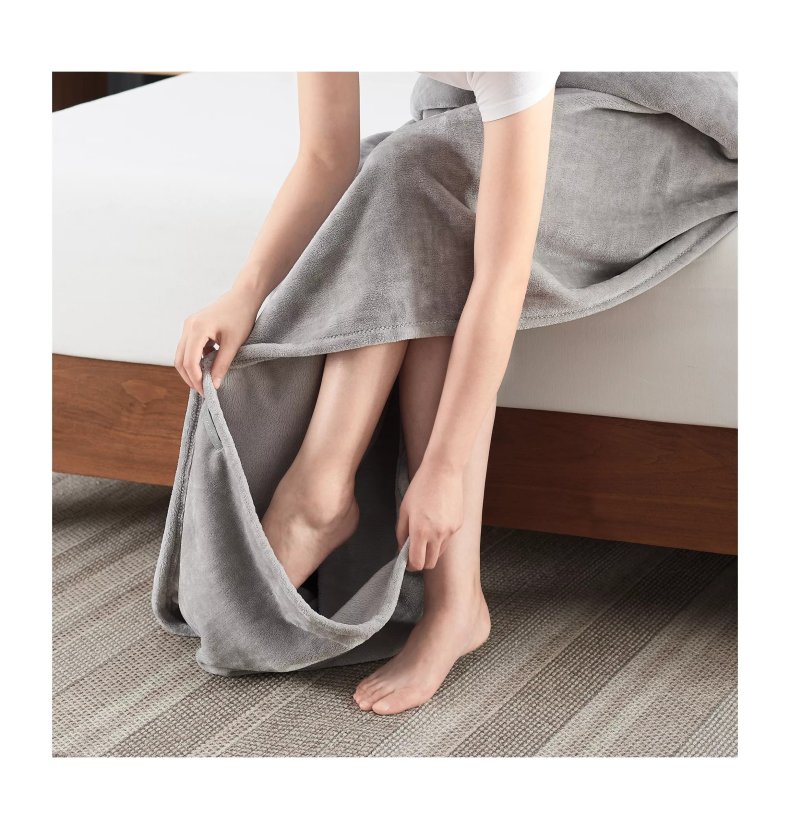 Sometimes no matter how much you pull, you can't make a blanket cover your whole body, specifically your feet. The Columbia Plush Footed Throw Blanket Omni Heat measures 50 inches by 70 inches. Slip your feet into the reflective foot pocket and stay warm. The soft, plush fabric is machine washable aand cozy––and long enough for your whole body.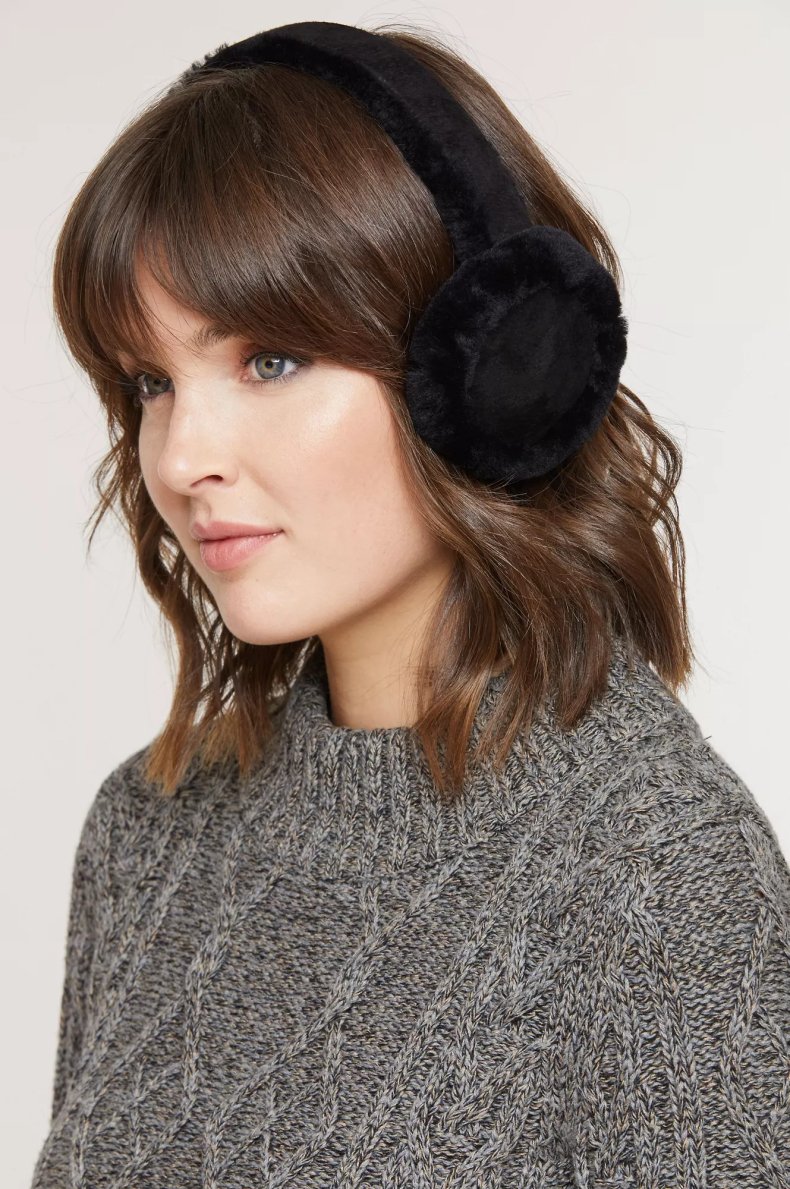 Sure, hats are great to keep your head warm but they often leave your ears exposed. Overland Australian Shearling-Lined Suede Earmuffs solves that issue. They are lined with plush shearling on the inside and suede on the outside. Soft Australian sheepskin lines the headband for extra comfort. The earmuffs are 11 inches in circumference and work for any gender. Choose black or tan.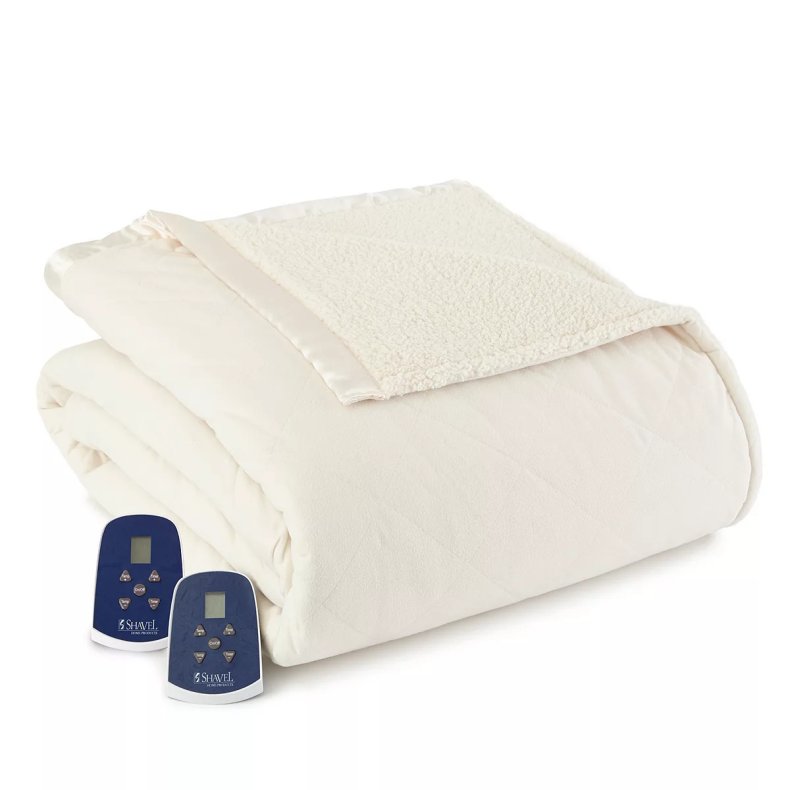 Ever wish you could adjust the temperature on your blanket so it is just a bit warm sometimes and pretty darn toasty at others? That's just what Unbranded Micro Flannel to Sherpa Heated Blanket offers. It has a quilted top, soft Sherpa reverse and eight secure heat settings. Worried that you'll fall asleep and leave it on? It has a 10-hour automatic shut-off. And because the larger sizes come in two-piece sets, you don't have to worry another person will be uncomfortable. It's available in Twin Two-Piece Set (Blanket: 62 inches by 84 inches, one controller with 16-foot cord), Full Two-Piece Set (Blanket: 72 inches by 84 inches, one controller with 16-foot cord), Queen: Two-Piece set (Blanket: 90 inches by 84 inches, two controllers with 16-foot cord), King/California King, Three-Piece set (blanket: 101 inches by 90 inches, two controllers with 16-foot cord). It's made of polyester and has polyester down-alternative fill, which means it's machine washable.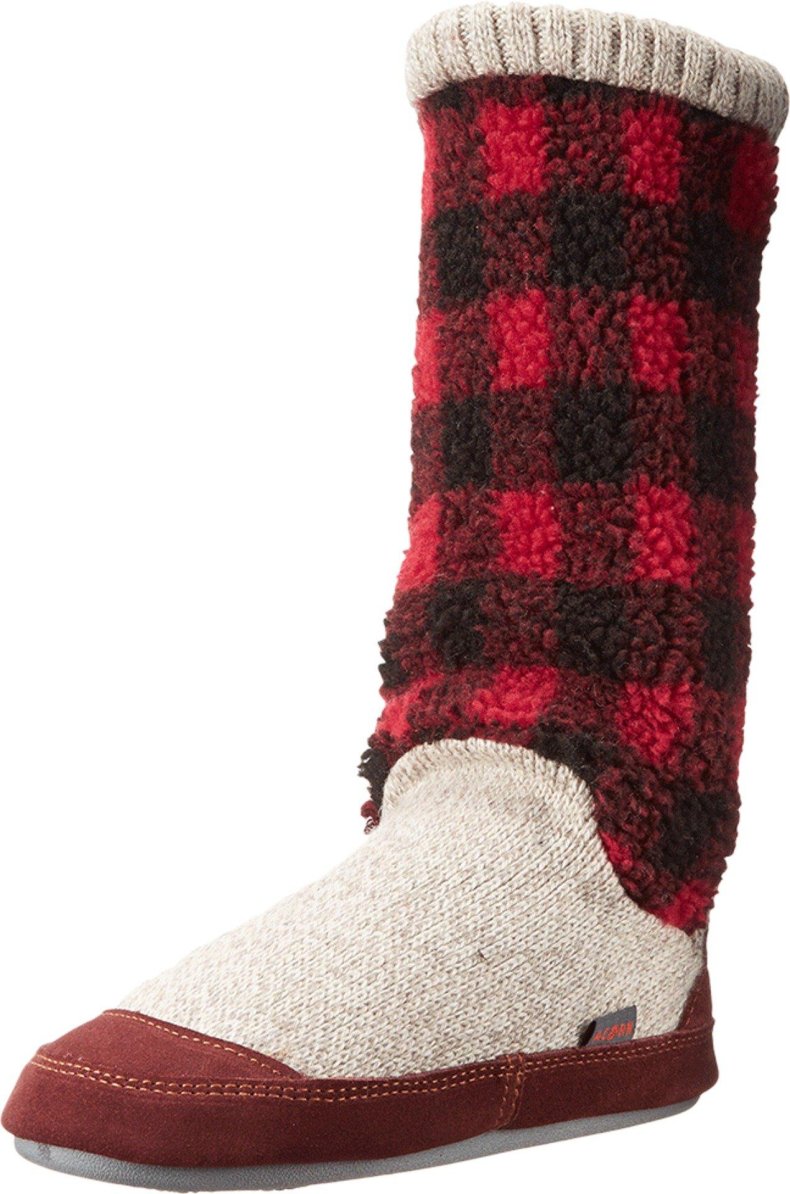 We bet you wish you could run outside to get the mail without putting shoes over your socks. We know we've tried to do that many times and, of course, it only resulted in soggy socks. AcornSloud Boots changes that. The uppers are a blend of gray Ragg wool, soft Berber, knit blend and jacquard print. The bottoms have a genuine suede toe and heel guard so they are slip-resistant inside or out. Choose from four colors. Women's sizes from 5 through 10.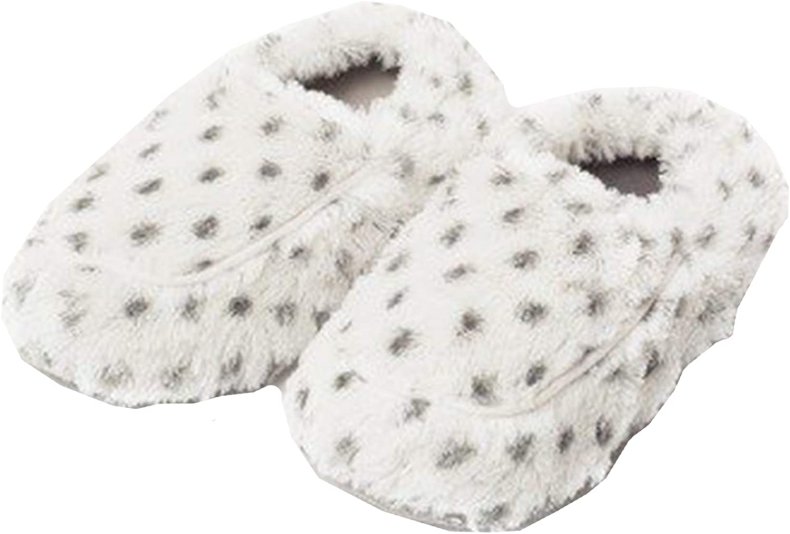 Once you try Intelex Microwavable Cozy Slippers, you may never look at your microwave the same way again. We know that microwaves are great for warming soup and pizza and all kinds of food. But best of all it makes the the plush, soft Intelex Slipper filled with all-natural grain and dried French Lavender feel and smell soothing. Wish you had something cold to hold against aching feet? These slippers do double duty. Just pop them in the freezer for cooling relief. Available in various colors, and each pair fits women's sizes 6 through10.
Newsweek may earn a commission from links on this page, but we only recommend products we back. We participate in various affiliate marketing programs, which means we get paid commissions on editorially chosen products purchased through our links to retailer sites.