Fight off those fall and winter doldrums by bringing color, light and even extra comfort into your home. Wayfair boasts plenty of statement pieces that won't break your budget but will boost the glow factor in your home.
Perhaps best of all, there are many pieces that don't require any heavy lifting on your part. Many just need you to unpackage them, follow a few minor steps and enjoy. Nope, we can't add any extra sunshine outside during the colder months of the year, but you can add plenty of light inside with these top-rated products.
15 Home Decor Pieces to Brighten Your Home
The following are the best we found. As always, the prices listed may fluctuate over time.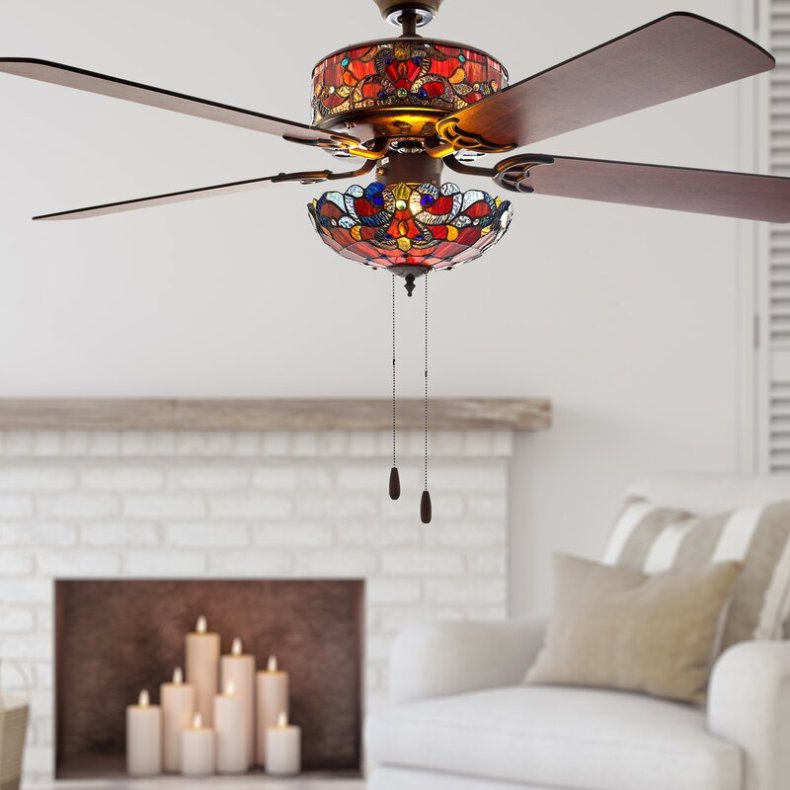 There's something especially captivating about soft indoor lighting during the fall and winter seasons. The stained glass design of the Astoria Grand NevelsBlade Ceiling Fan provides just that. Craftspeople create the fan from different colors of striated and ripple glass. They then use the copper foil method, made popular in the 1900s, to solder the pieces together.
Once you install the fan, you can vary its look by turning on just the top lights, just the bottom lights, or both sets. The five wood grain-textured blades are black on one side and mahogany on the other to further enhance its versatility. This fan has a 52-inch span, a reversible three-speed motor and pull-chain switches.
Buy it at Wayfair for $247.99.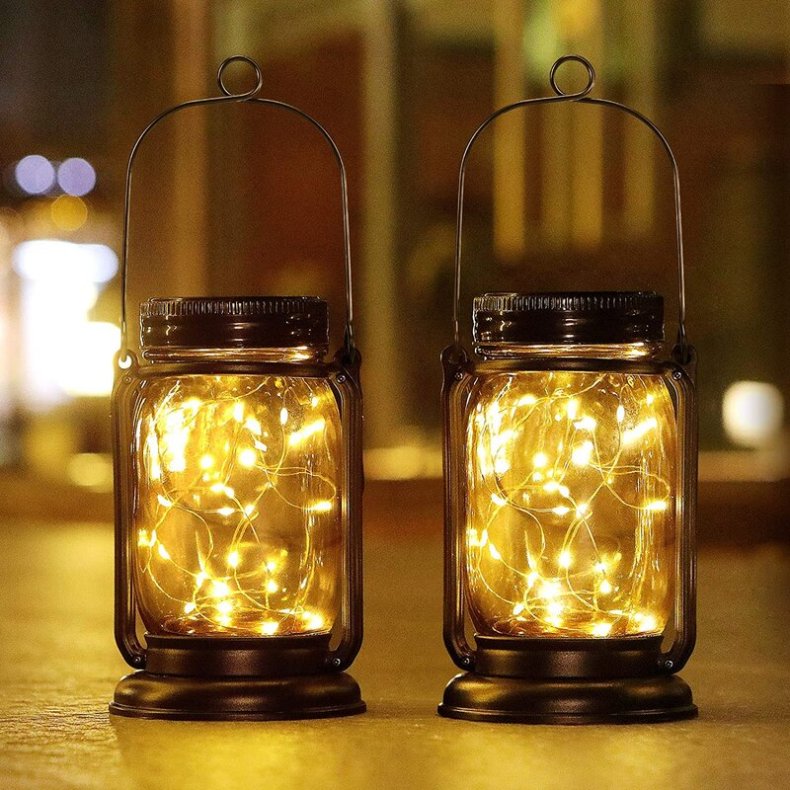 Add a bit of whimsy to your patio, dining room or other space with the Bucasa Solar Mason Jar Lights. You can hang these lights, set them on a table or other solid surface or stake them to the ground, giving you plenty of display options. Put them in the sun to charge and enjoy their glow for up to 8 hours.
Each lantern measures 6.7 inches by 3.93 inches by 3.93 inches and is made primarily from ABS (Acrylonitrile butadiene styrene) plastic and glass. The jars are waterproof, but you should use these lights in a dry location. Wayfair sells these lights in sets of two.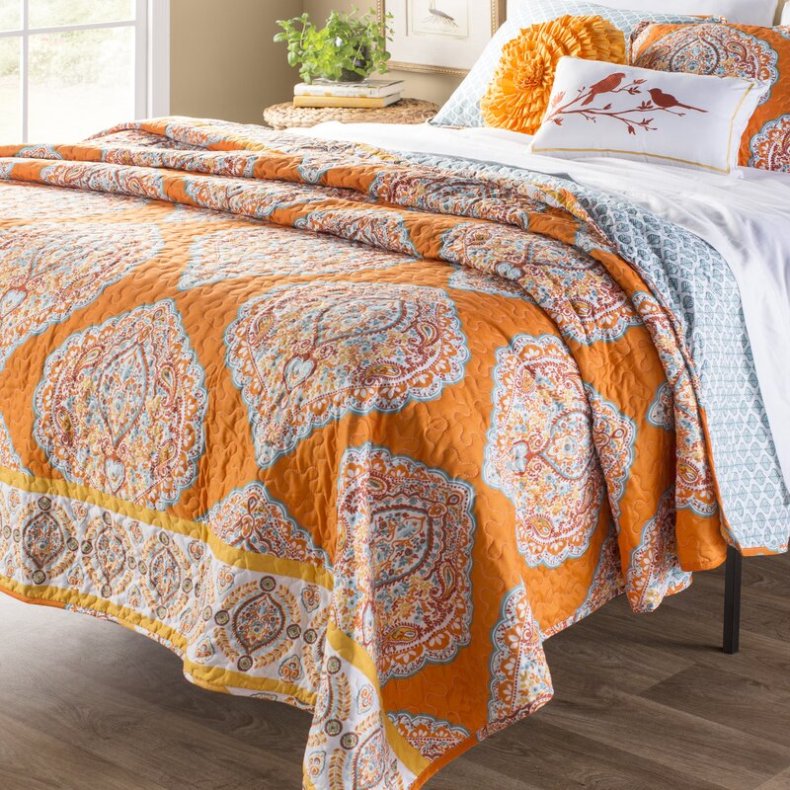 Embrace fall and brighten up your bedroom with the World Menagerie Tangerine Quilt Set. This five-piece quilt set features a Damask pattern in bright aqua blue and burnt orange. You can leave it unadorned for boho chic or add white throw pillows to create elegance. The 100 percent polyester-made set includes two shams, an accent pillow and a coverlet. It's available in Full/Queen and King sizes.
Buy it at Wayfair starting at $85.99.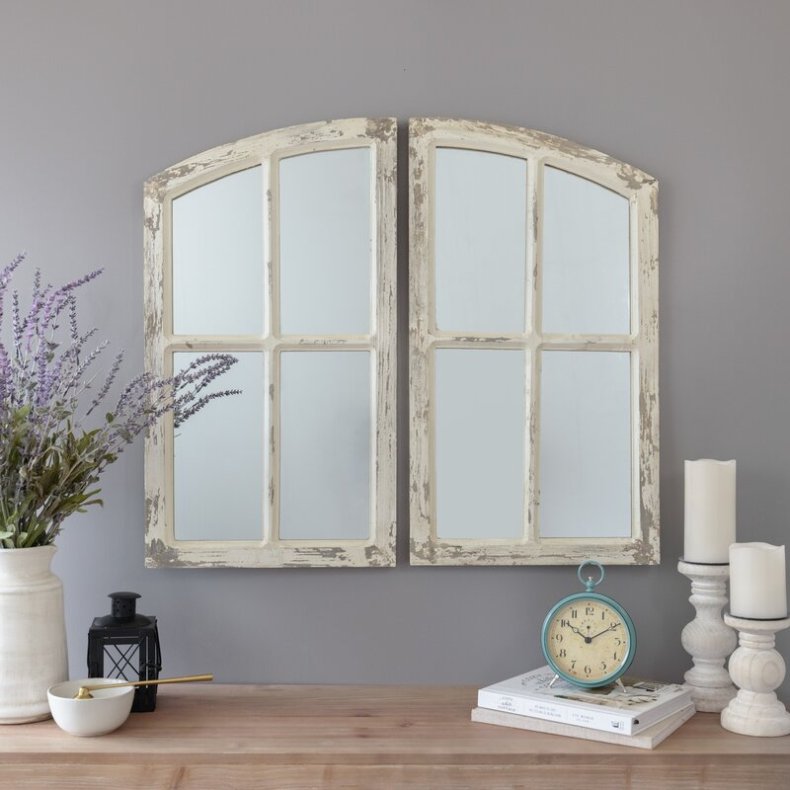 Perhaps the next best thing to more windows in your home is Ophelia & Co. Distressed Accent Mirror Set. Add these mirrors to your foyer, kitchen, living room or wherever you need an extra pop of light. The set's white paint is purposely distressed to give it a distinctive look. Each panel has a 15-inch width and weighs 6 pounds. The set's overall measurements are 27 inches by 32 inches.
Buy it at Wayfair for $137.99.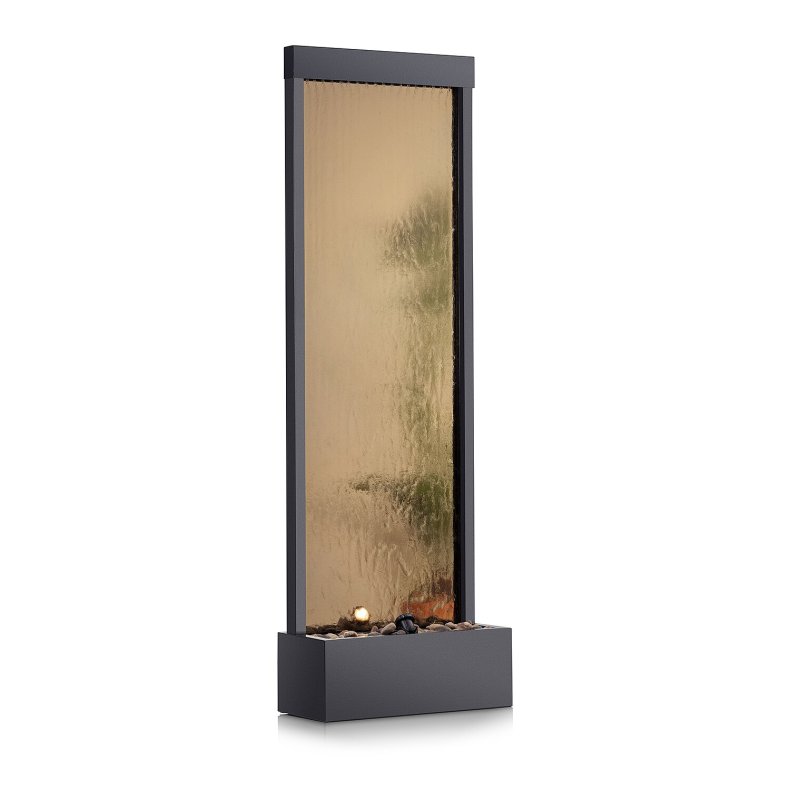 Add natural radiance inside or outside your home with The Latitude Run Mirror Waterfall Fountain with Light. It measures a trim 72 inches by 24 inches by 10 inches, so it fits almost anywhere. The modern design includes natural stone elements at the bottom. You add 6 gallons of water and watch as it trickles from the top of the mirror, illuminated by a halogen light, down to the lower basin.
Set up is easy. Fill the lower basin with water, plug the unit into an outlet and enjoy the fountain's light and the water's flowing sound. The unit weighs just over 45 pounds, so you can count on its sturdiness. It's available in bronze or silver.
Buy it at Wayfair for $729.99.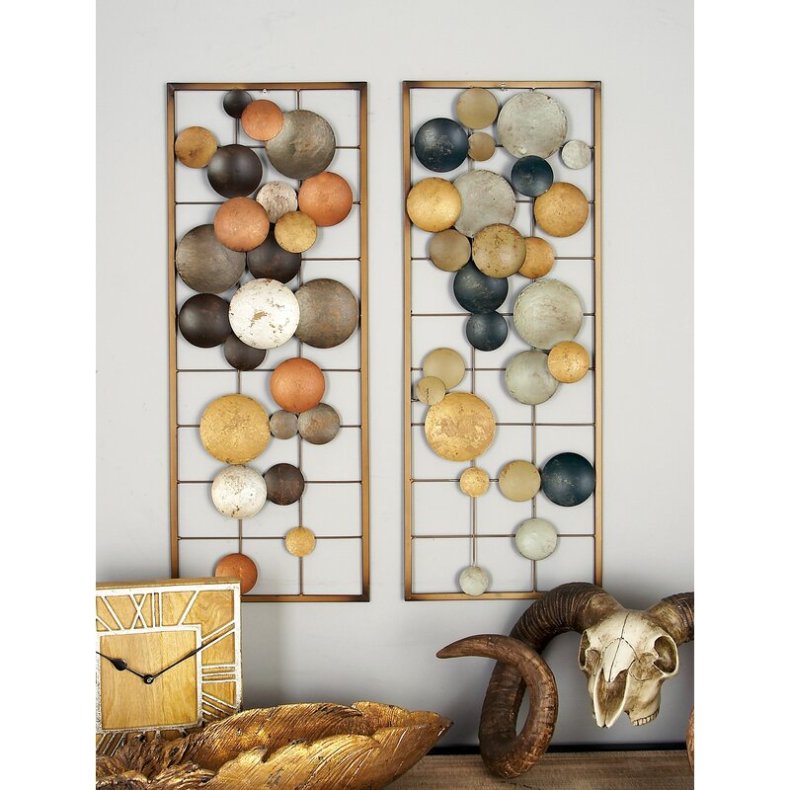 You don't always need a traditional light to make your home brighter. The modern science and galaxy-inspired George Oliver Metal Wall Décor Set does the job. With the distressed gray, silver, copper, orange and black planet-like discs, you will add a gleam to your room. Each piece measures 29 inches by 11 inches by 1 inch and weighs less than one pound. Use a dry cloth to clean the welded metal. Wayfair sells this frame as a set of two.
Buy it at Wayfair for $103.99.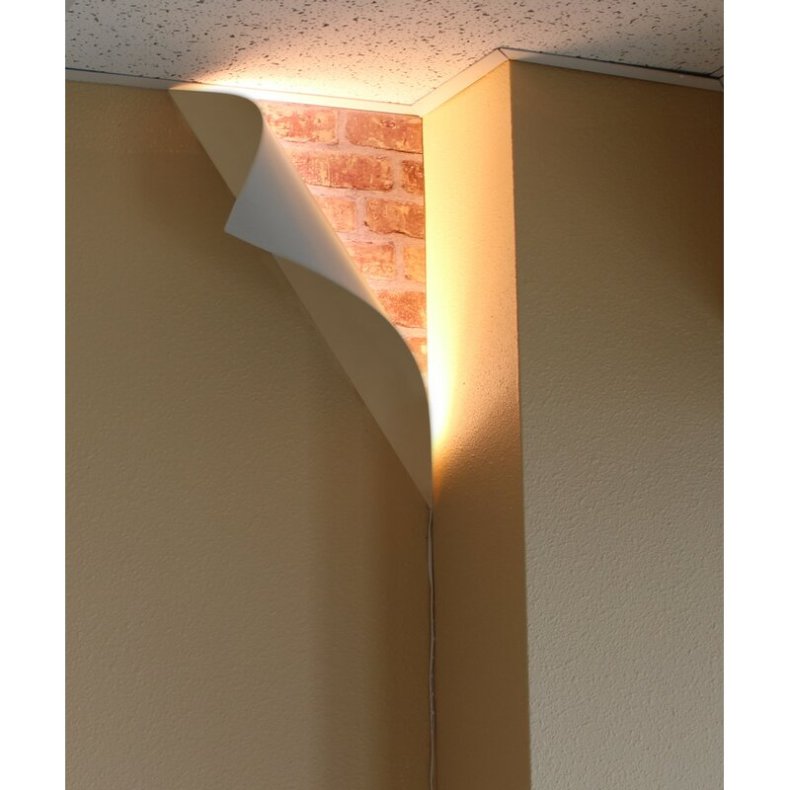 You've probably noticed those dark corners of your home become even gloomier in the fall and winter. Ebern Designs Plug-in Metal Recessed Light is a modern way to brighten them. Just attach the LED light to the corner of your room, run the 17-inch cord to an outlet, plug it in, and you're set. The light measures 15 inches by 15 inches by 1 inch and weighs just one pound.
Each light comes with farmhouse, brick and sky backgrounds, so you can choose which works best for you.
Buy it at Wayfair for $111.99.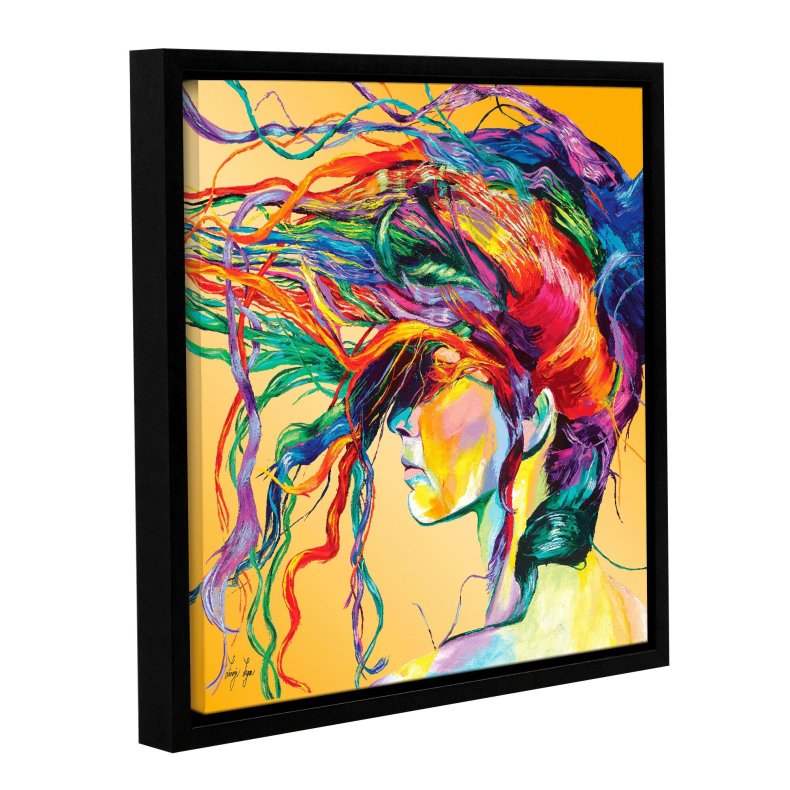 A change of artwork can work wonders in brightening a room. Take Ebern Designs Windswept Print On Canvas that depicts a woman with tousled hair. The vibrantly colored print is available in several sizes, starting with 10 inches by 10 inches by 2 inches and can be purchased unframed or in a black floater frame. Whichever you choose, it will surely add a welcome pop of color to your home.
Buy it at Wayfair starting at $33.89.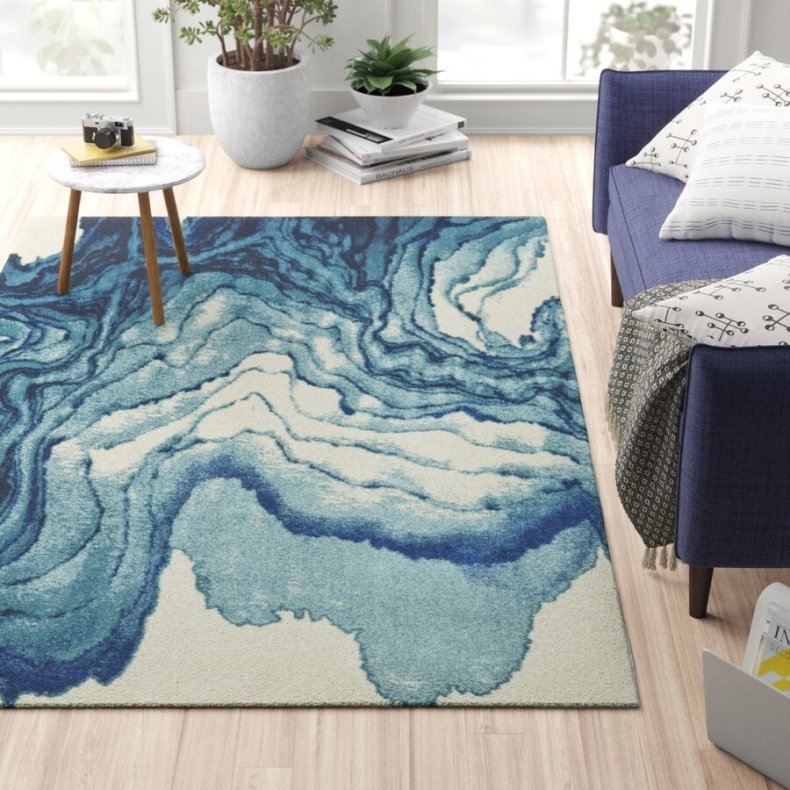 When you use this Zip Code Design Stuart Blue Area Rug, you'll bring a reminder of bright summertime water into your home. The rug depicts blue surf rolling in that is so realistic you'll almost want to wiggle your toes in it. The rug is made on a power loom of fade- and stain-resistant Polypropylene. The half-inch pile height will stand up to heavy foot traffic.
If you want a subtler reminder of summer, choose white/gray/sunny yellow or Ivory. These rugs are available as rectangular, round or a runner in various sizes starting with 1.8 inches by 2.10-inch runner.
Buy it at Wayfair starting at $25.99.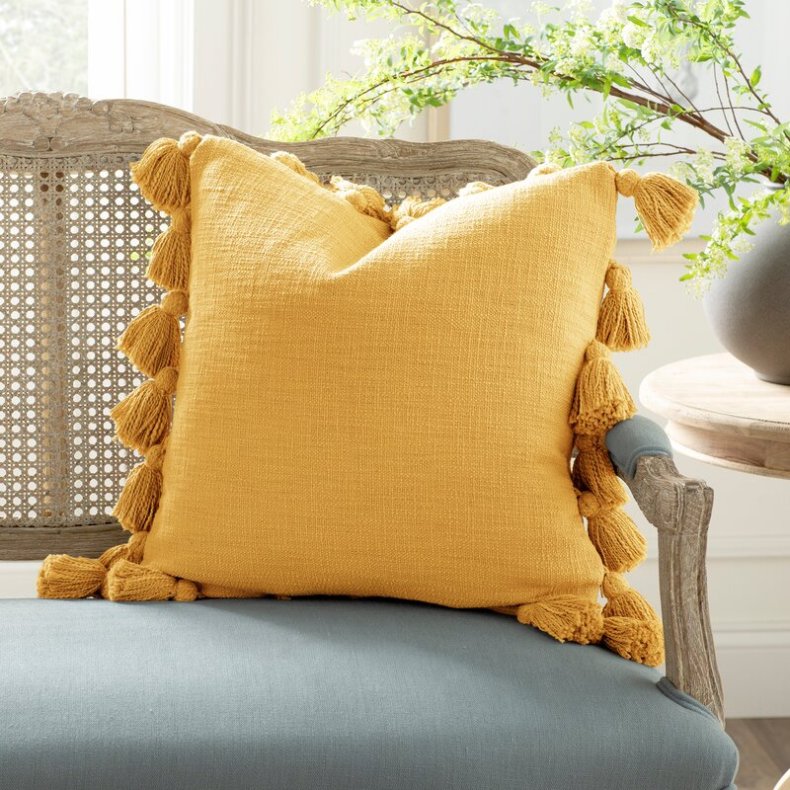 Kelly Clarkson Home Pillow Cover and Insert is available in a variety of colors so that you can add a splash of brightness and stubby texture to your sofa, chair, bed or any other room. Each 18-inch, 100 percent cotton pillow cover has a matching plump polyester/polyfill insert. Put the cover over the insert, zip it up and you're ready. Worried about spills? You can spot clean them.
Buy it at Wayfair starting at $49.99.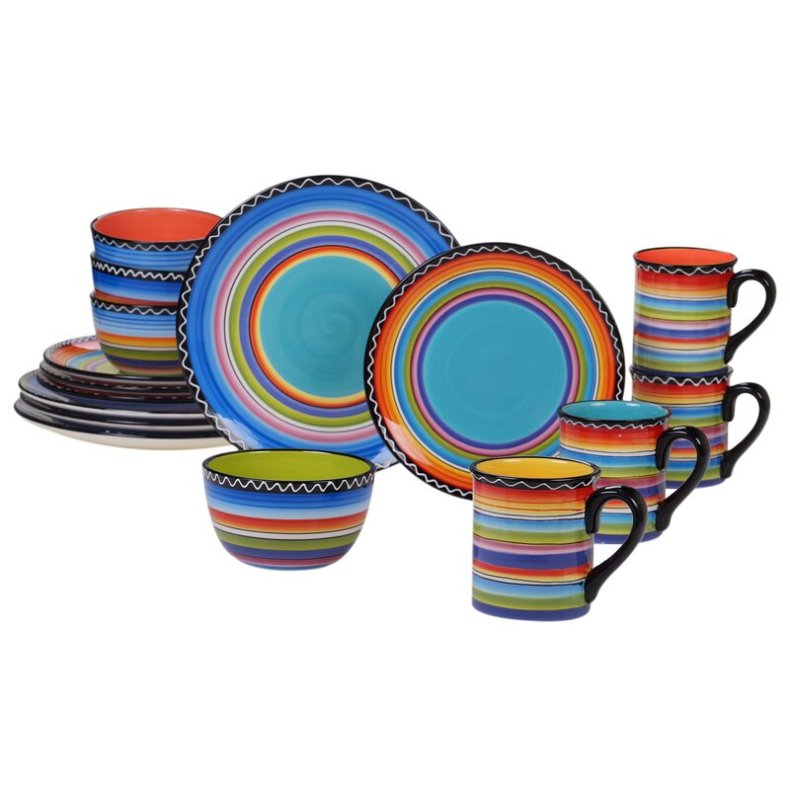 Who says dinnerware needs to be dull? Certainly, no one who has used or seen Bungalow Rose 16-Piece Dinner Set. This vibrantly colored set, reminiscent of colors in the Southwest, is the perfect dinnerware for your next get-together or even a family dinner.
Each earthenware set includes four dinner plates, salad plates, dessert bowls and mugs. And yes, they are microwave safe.
Buy it at Wayfair for $122.21.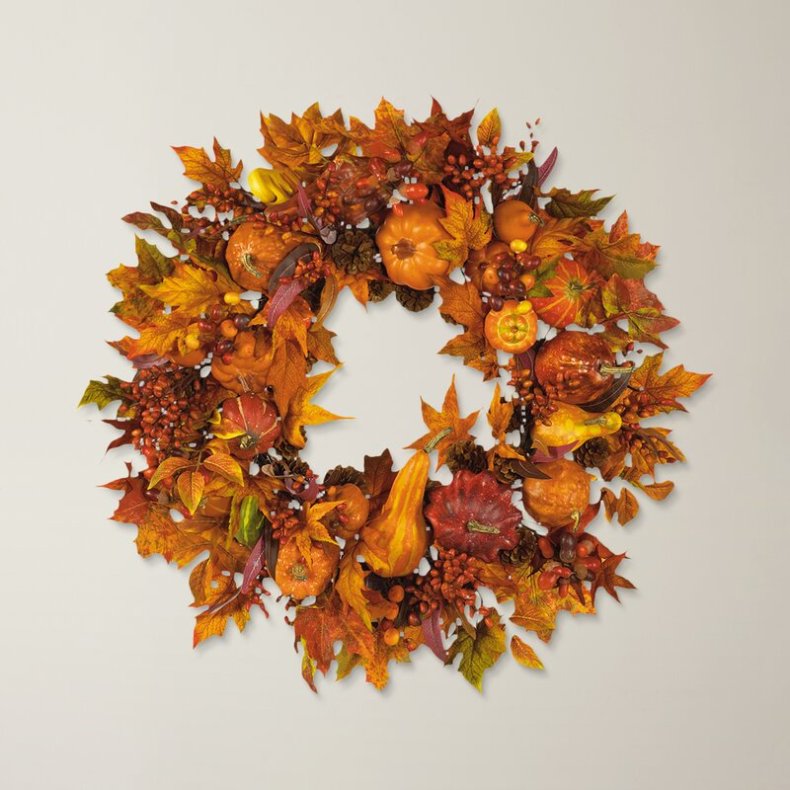 Embrace fall with a bright welcome to all that pass your home—or enter it. Loon Peak 28-Inch Wreath can bring autumns color to your home's interior or exterior. Hang it from a hook on the outside of the front door, so it shows through the storm door, affix it to a space on a living room wall or even set it on your dining room table. It measures 28 inches by 28 inches by 5 inches, so it is easy to place wherever it's needed.
However you choose to use it, this wreath with faux leaves, gourds and grapes is sure to brighten anyone's mood.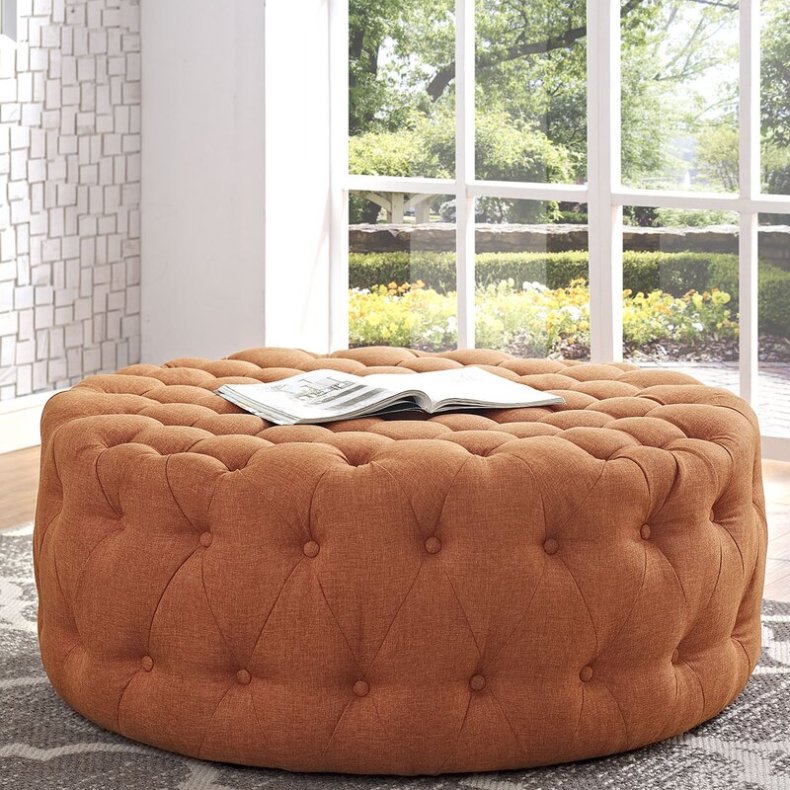 The Latitude Run 40-Inch Ottoman isn't what you might remember from grandma's house. First, you can choose from an array of colors to best suit the decor of your home. Second, it's big and round—6.5 inches by 40 inches by 40 inches—so it accommodates plenty of feet. And did we mention it's comfy?
The ottoman has a solid wood frame and tufted polyester exterior that covers dense foam padding. It is perfect for foot resting or sitting. It can handle up to 250 pounds. You can keep the water-resistant fabric clean with the wipe of a damp cloth. Add both color and comfort to your home with this find.
Buy it at Wayfair for $489.99.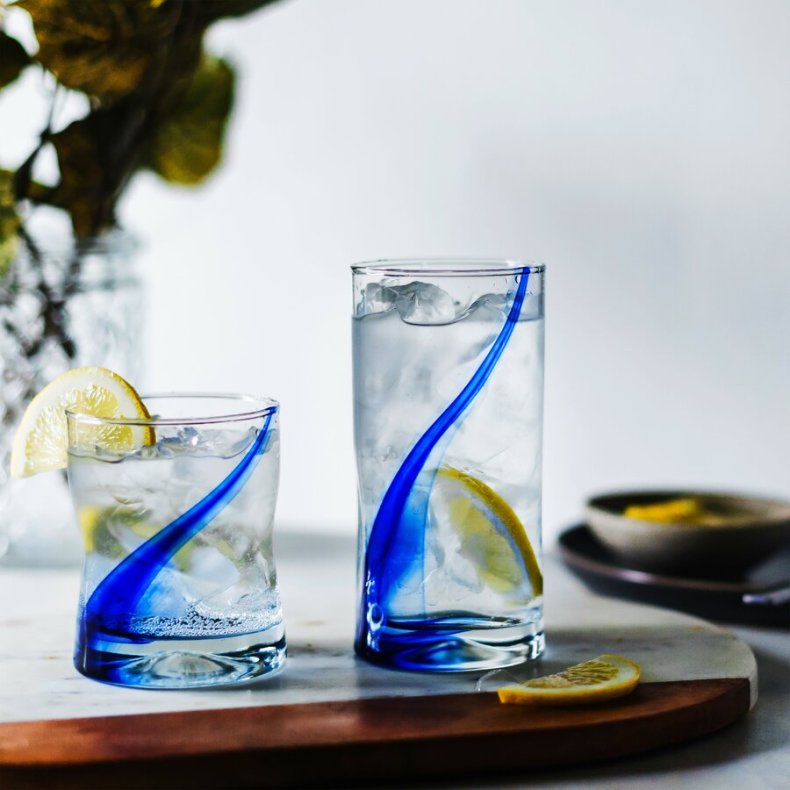 It might be difficult not to smile when you see Libbey 16-Piece Tumbler and Rocks Glass Set. The blue slash and easy-grip indents are not only stylish but help prevent you from dropping them. Plus, their heavy cylinder shapes keep tipping at bay. Each set includes eight 12.5 ounce rock glasses and eight 16.5 tumblers. All are dishwasher safe.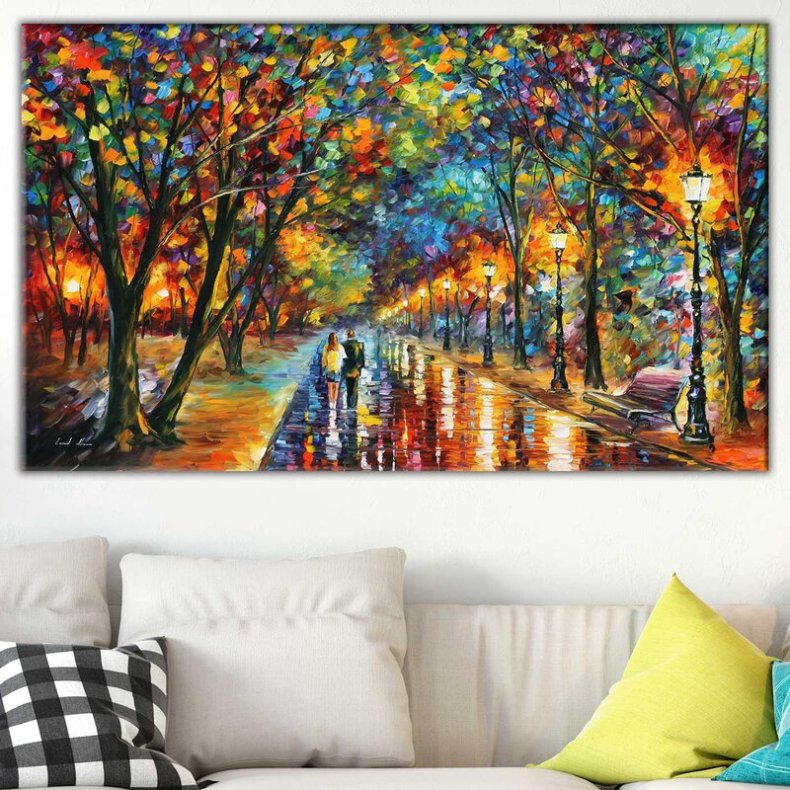 One of the best parts about wall art is that it's simple to swap out. As fall and winter set in, you can add color to your home with Andover Mills Dreams Came True Unframed Print. The bright hues of the art, created with a 12-color Canon large format printer on canvas, are sure to offset any gloomy fall weather. It's available in four sizes, starting with 18 inches by 30 inches by 1 inch.
Buy it at Wayfair starting at $76.99.
Newsweek may earn a commission from links on this page, but we only recommend products we back. We participate in various affiliate marketing programs, which means we get paid commissions on editorially chosen products purchased through our links to retailer sites.