15 SUVs and Vans That Are Great for Family Road Trips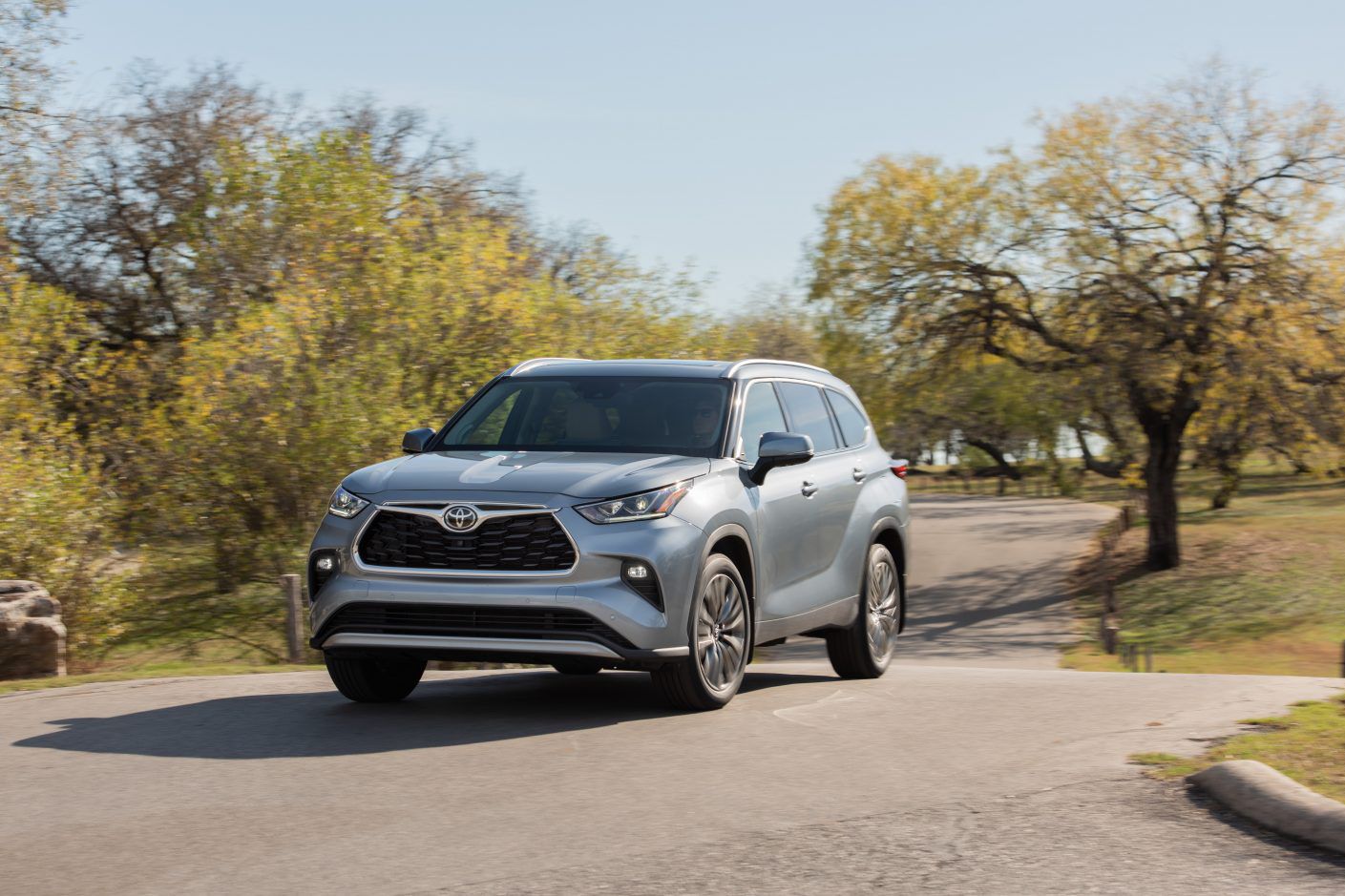 Packing the whole family into one car and driving several hours is a big ask in the wrong vehicle but with the perfect balance of entertainment and legroom with good amount of cargo space it doesn't have to be miserable.
A well-executed interior combined with fuel efficiency and a smooth ride all help the cause.
Newsweek has compiled a list of the best vehicles to fit, occupy and keep safe you and your family during a cross-country trek.
Toyota Sienna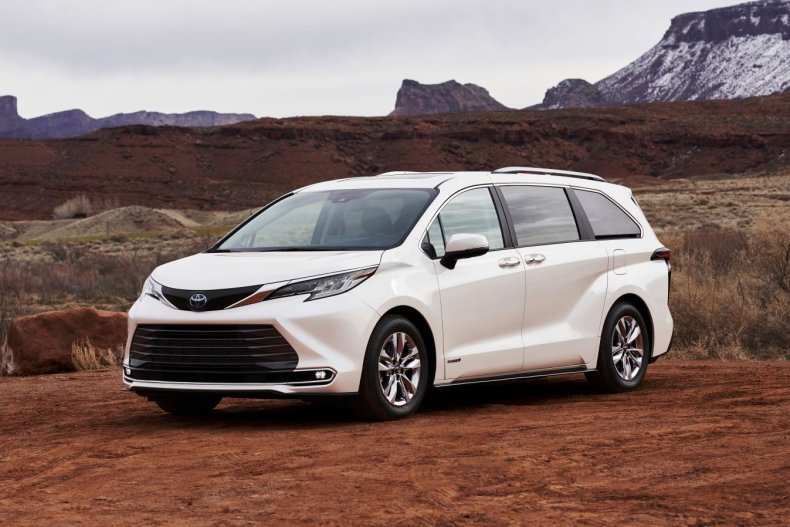 The 2021 Toyota Sienna has many of the features of an SUV combined into the convenient body style of a minivan. The 2021 Sienna comes with kick open/close sliding doors similar to a SUVs liftgate and seven standard USB ports throughout the cabin, along with an easy-to-use infotainment system.
This minivan comes standard with tri-zone climate control for maximum comfortability. It has a 3,500-pound towing capacity. The Sienna also has accessories available to carry anything from bike racks to exterior cargo space.
Jeep Grand Wagoneer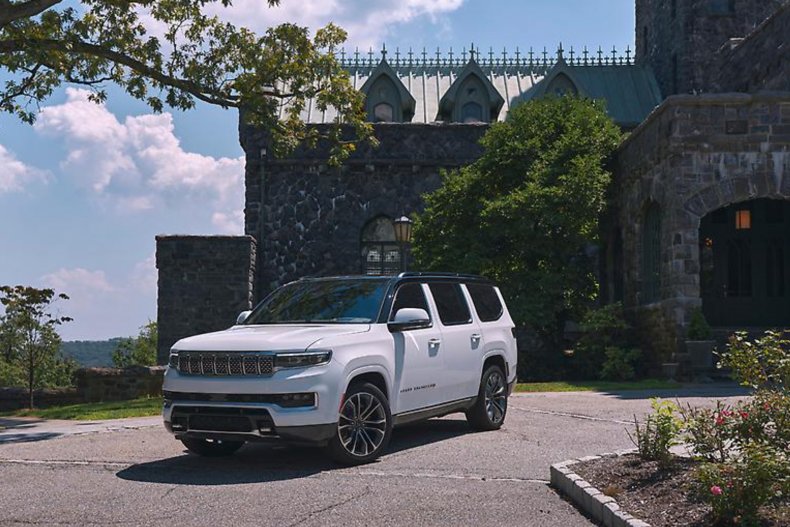 Jeep's standard three-row, eight passenger Grand Wagoneer offers room for the whole family, and a ton of high-tech features to keep everyone entertained along with a host of latest safety and driver assist technologies. The Grand Wagoneer comes with satellite radio, navigation and a rear entertainment system.
The high-powered Jeep can tow up to 10,000 pounds of cargo for those looking to lug a camper or a boat on their road trip.
Cadillac XT5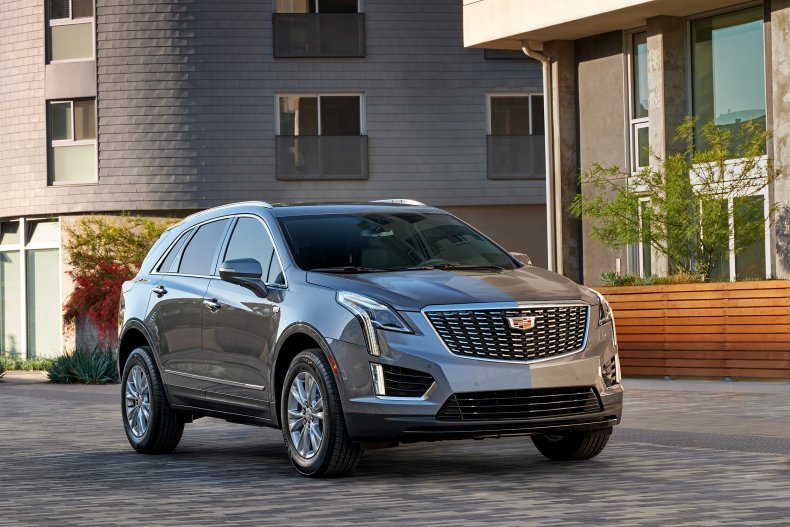 Although only a five seater, this compact luxury SUV delivers broad appeal and plenty of passenger and cargo space. The Cadillac XT5 received several new standard features for the 2021 model year including wireless Apple CarPlay and Android Auto, Amazon Alexa and an upgraded digital display in the gauge cluster.
Cadillac also added USB-C charging outlets, quick smartphone pairing, and new standard features like night vision, rear pedestrian alert and automatic parking assist. The exterior cameras have been upgraded to provide better picture quality.
Toyota Highlander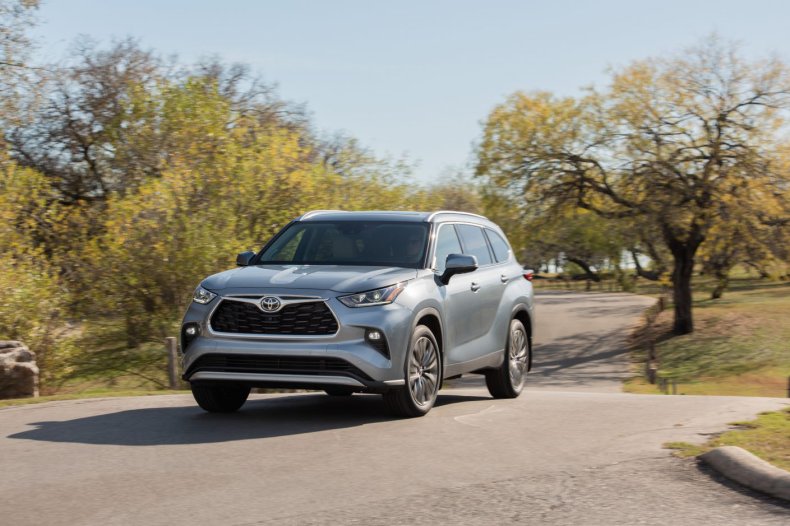 The spacious 2022 Toyota Highlander is a family SUV that is both practical and stylish. This three-row model offers an array of seating configurations and comes standard with Apple CarPlay, Android Auto and Amazon Alexa. Navigation, a premium sound system, and rear entertainment system with streaming capability are available.
Tri-zone automatic climate control and a host of standard safety features including lane trace assist, lane departure warning, blind spot monitoring, and rear cross traffic alert with assist are available.
Jeep Grand Cherokee L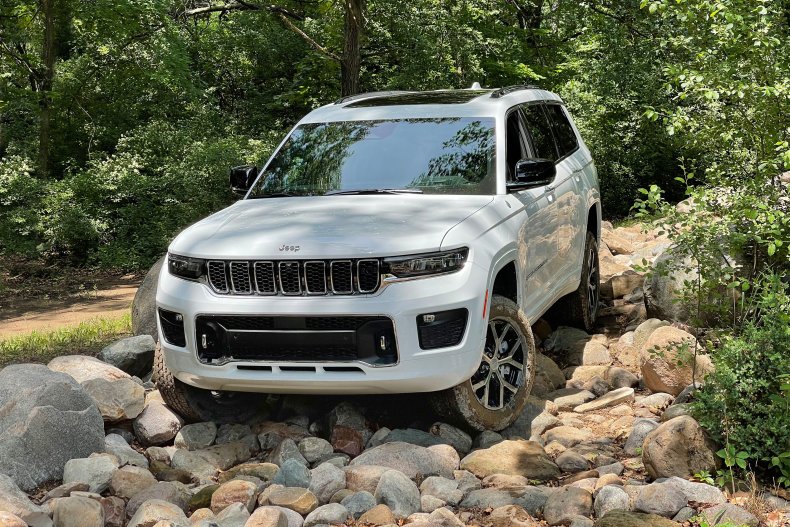 Jeep has expanded its Grand Cherokee line up with the all new, three-row Grand Cherokee L. This larger version can seat up to seven passengers. Its cabin is decked out with standard dual-zone automatic climate control, Apple CarPlay, Android Auto and Amazon Alexa.
Premium sound systems, rear entertainment systems with DVD components, navigation and satellite radio are also available. Each Grand Cherokee L also contains seven USB ports throughout the cabin and comes standard with adaptive cruise control and pedestrian detection.
Kia Telluride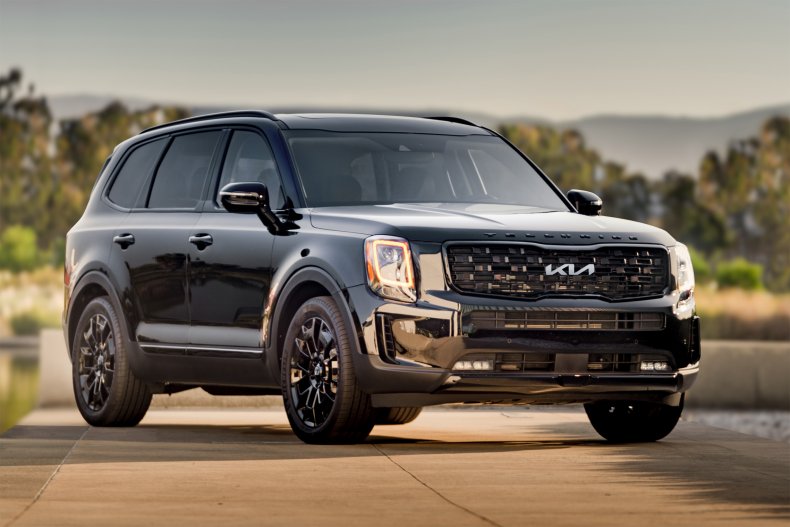 The 2021 Kia Telluride is a three-row SUV that's great for shuttling families and it doesn't come with a hefty price tag. The Telluride comes standard with six USB ports, navigation and a 10.25-inch infoainment touch screen. Kia offers a rear entertainment systems with separate remotes.
The Telluride is equipped with several standard safety features including forward collision avoidance, blind spot monitoring, lane-keeping assist and lane following assist.
Hyundai Palisade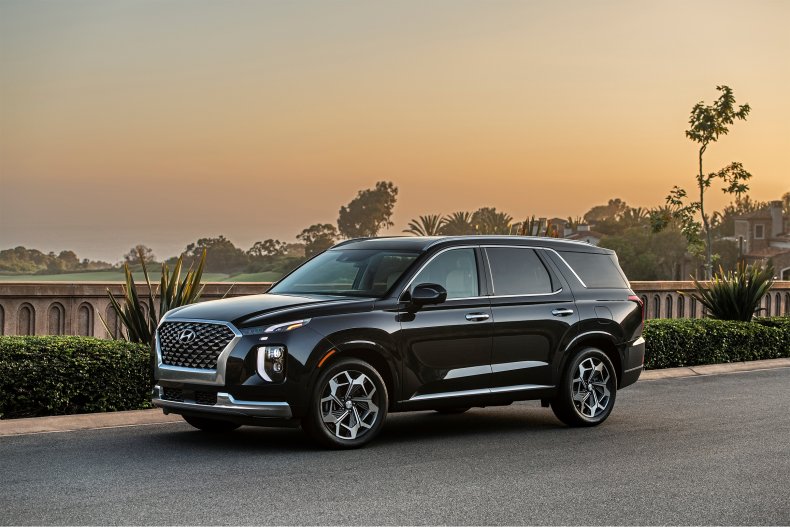 A spacious cabin and a smooth powertrain combine to make the 2021 Hyundai Palisade a desirable family hauler. This eight-seater comes standard with a long warranty and a healthy roster of standard driver assist technology. Hyundai outfits all Palisade models with wireless Apple CarPlay and Android Auto, LED headlights and satellite radio.
Nissan Pathfinder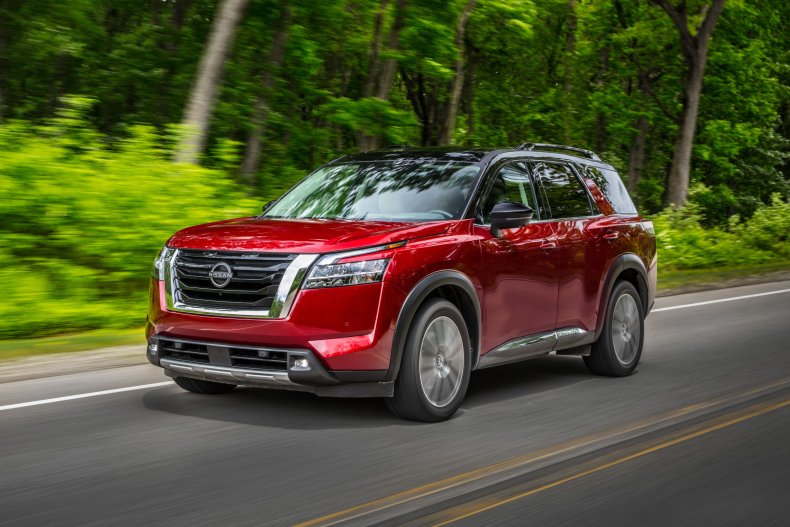 The 2022 Nissan Pathfinder can be considered an alternative to the minivan, but with a rugged appearance and added capability. This three-row SUV also has a 6,000- pound towing capacity. The Pathfinder's spacious cabin features comfortable seating with room for up to eight passengers.
The Pathfinder can be equipped with Apple CarPlay, Android Auto, satellite radio, Wi-Fi and a DVD rear entertainment.
Several drive modes are available aiding in the Pathfinder's ease in navigating roads in inclement conditions.
Cadillac Escalade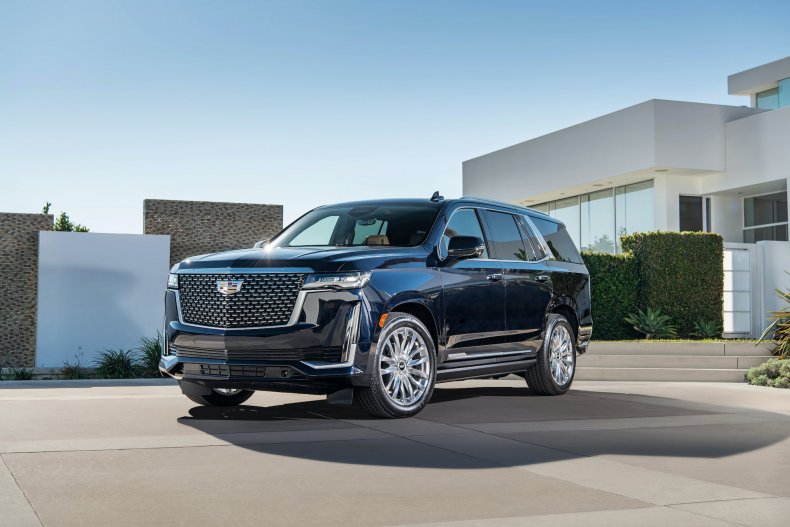 The 2021 Cadillac Escalade is now on its fifth generation. This spacious eight seater can fit the whole family and keep them entertained. The cabin of the Escalades features a curved OLED display that can relieve eye strain with the near-black feature, standard Apple CarPlay and Android Auto.
Passengers in front and middle rows have the option of heated seats and standard tri-zone automatic climate control. Cadillac also offers available rear entertainment systems.
Kia Carnival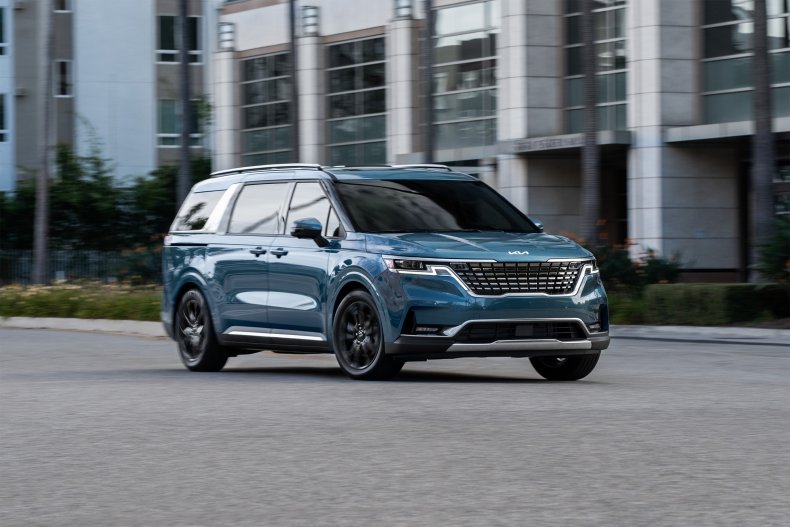 Kia renamed the Sedona minivan the Carnival for the 2022 model year, to match its name in the international market. The minivan's spacious cabin can comfortably fit eight passengers with plenty of cargo space.
Kia offers the Carnivals with wireless Apple CarPlay and Android Auto, Amazon Alexa, navigation and USB ports in all three rows. A rear-seat entertainment systems is available.
The 2022 Kia Carnival comes standard with several driver assist features including lane trace assist, forward collision warning, and automatic emergency braking.
Chrysler Pacifica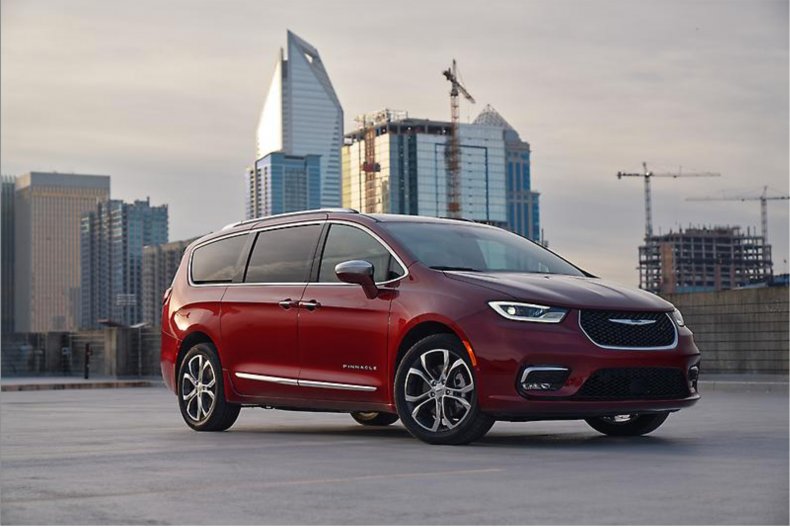 The 2022 Chrysler Pacifica has family transportation down to a tee with its vast cargo capacity and comfortable seats. The Pacifica comes equipped with Apple CarPlay, Android Auto, satellite radio and USB ports.
Chrysler has installed a new in-cabin air-filtration system and now offers optional Amazon Fire TV as part of its rear-seat entertainment package. The new offering allows passengers to connect to streaming services and watch movies and TV shows without having to use a tablet or smartphone.
Opt for the Chrysler Pacifica Hybrid model for the benefit of all-electric driving capability and increased fuel economy.
Honda Odyssey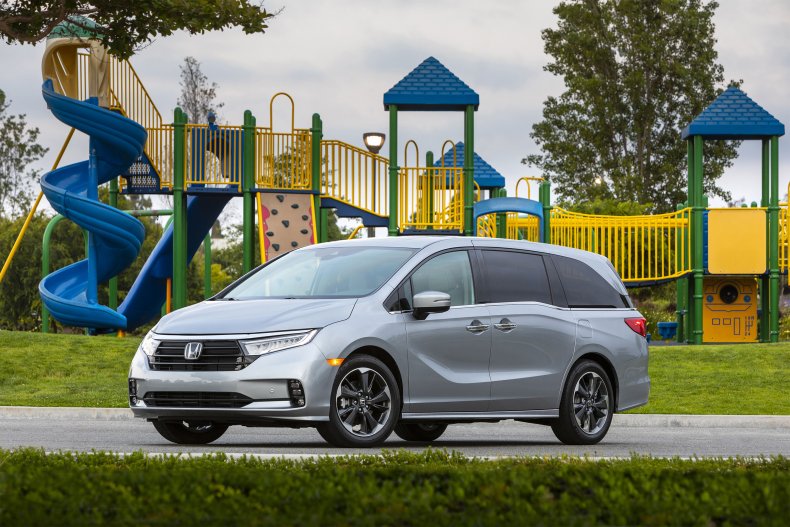 A roomy and adaptable interior that is perfect for hauling kids, cargo, or both, make the Honda Odyssey great for road trips. The Odyssey offers a collection of inventive features, like a chat system that allows for direction voice microphoning, that are intended to make family life a little easier. It comes loaded up with a good set of safety features as well.
Buick Enclave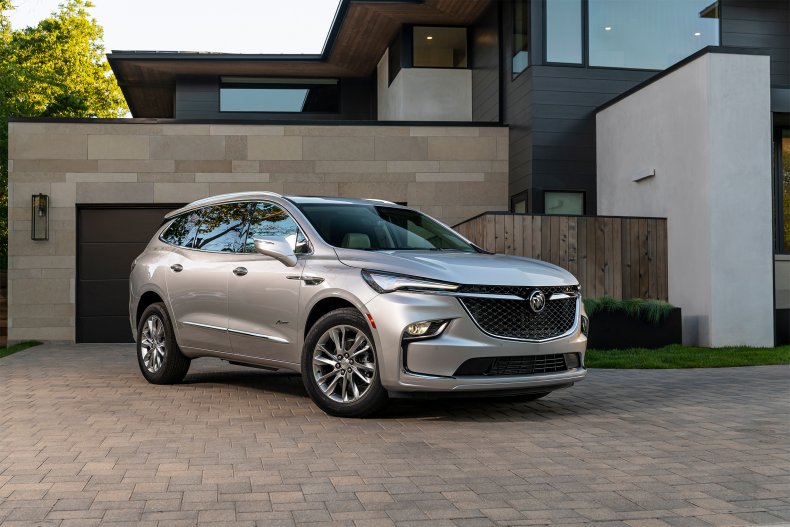 The Buick Enclave has plenty of cargo space and three rows of seating. Its front seats offer good support and are available with a massage feature. The Enclave comes with standard with wireless Apple CarPlay and Android Auto, and is available with a rear-seat entertainment system.
Buick offers driver-assistance features including automated emergency braking and lane-keeping assist as standard on the Enclave.
Chevrolet Traverse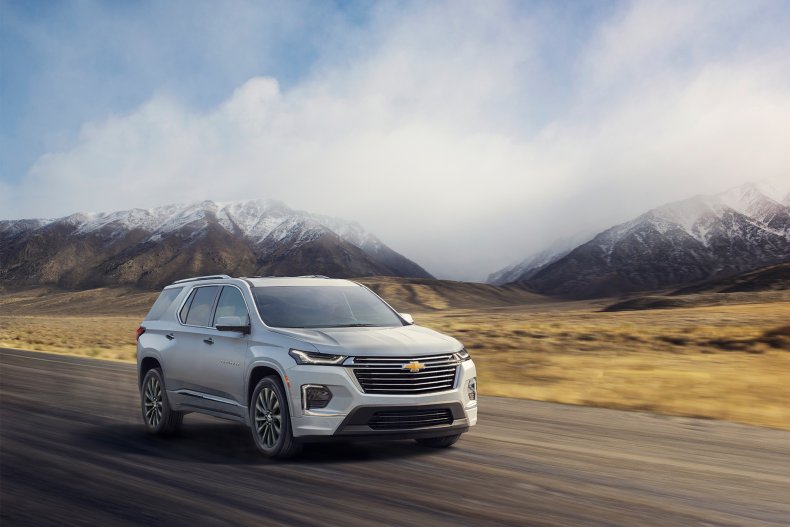 Chevrolet has a number of SUV options with the 2021 Traverse being the most fuel-efficient. To the "pros" list, tack on its spacious cabin that can fit up to eight passengers, standard Apple CarPlay and Android Auto,Bluetooth, a seven-inch touchscreen, plenty of USB ports, and a Wi-Fi hotspot and it's a real winner.
A rear-seat entertainment system, an 8-inch infotainment touch screen, navigation, a 10-speaker Bose audio system and satellite radio are available.
Ford Explorer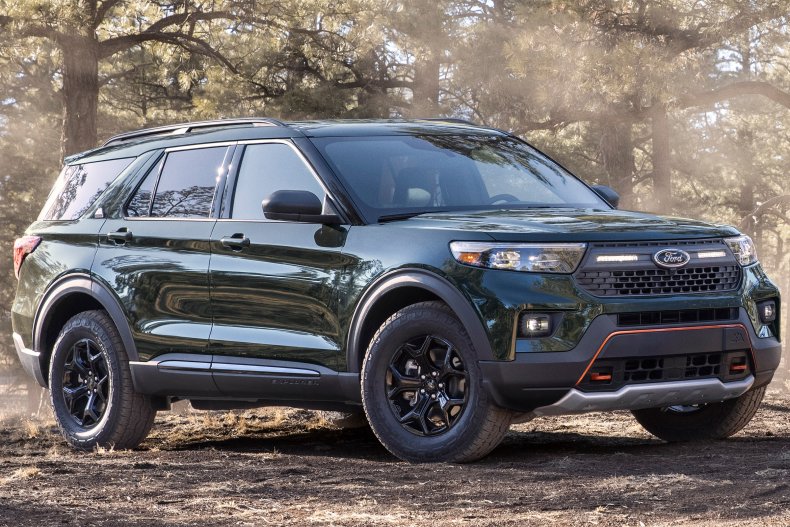 The 2021 Ford Explorer now comes with the option of a fuel-efficient hybrid powertrain. Inside the cabin sits a standard 8-inch touch screen infotainment system that pairs with Apple CarPlay, Android Auto and a Wi-Fi hotspot. All SUVs above the base model Explorer have a 12-speaker premium stereo system as standard.
Ford outfitted the Explorer with standard driver safety features including forward collision warning, automatic emergency braking, blind spot monitoring, rear cross traffic alert, lane departure warning, and lane-keeping assist.