Tainted Measles Vaccine Eyed in Deaths of 15 Children in Syria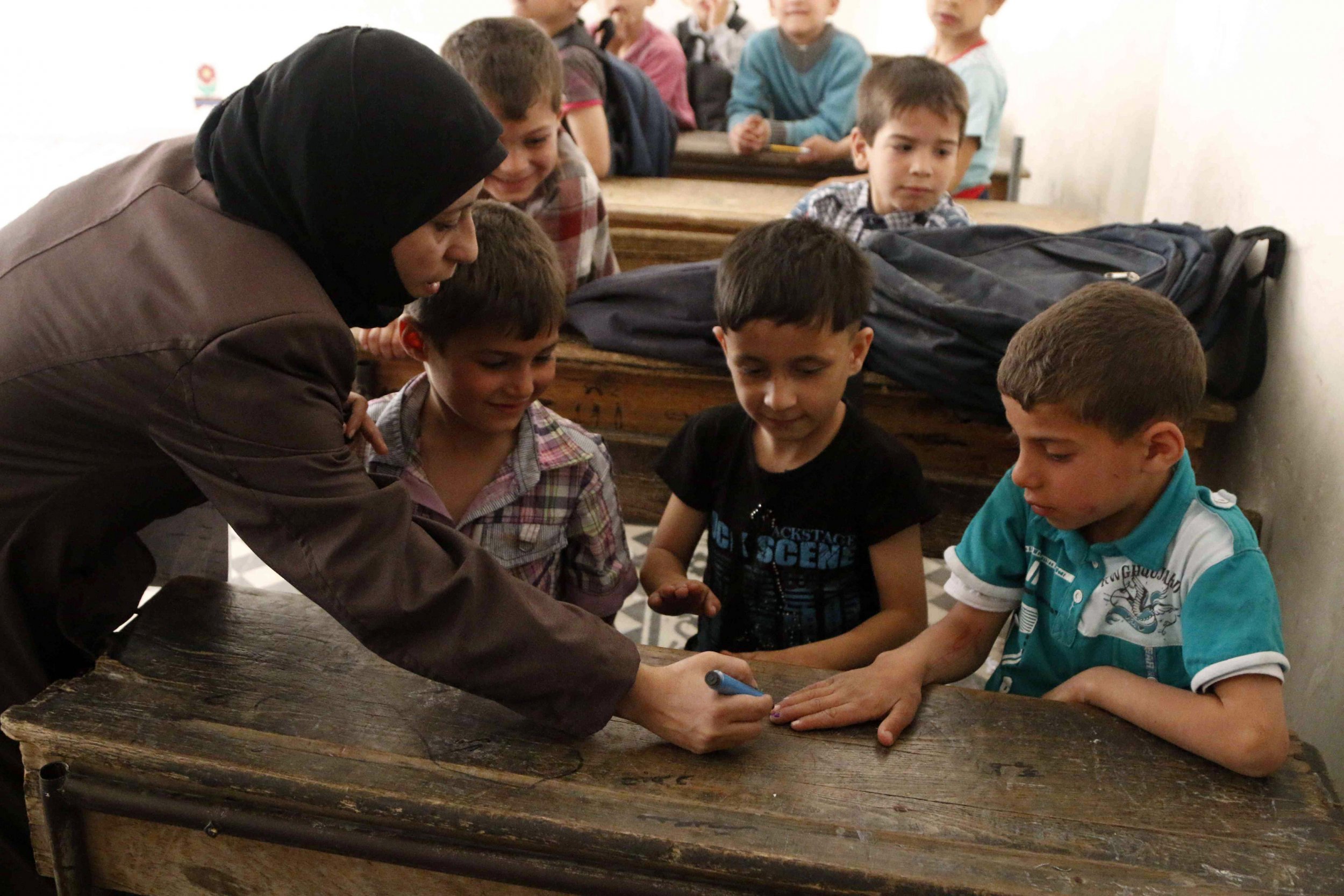 More than 15 children have died in northern Syria after receiving a measles vaccine, but the cause of their death remains unknown.
Reports suggest medics administering the vaccines gave the children — all aged between six and 18-months-old — the anesthetic atracuriam, a muscle relaxant used in surgery, instead of the vaccine. The muscle relaxant could also have been mixed with the vaccine, the Guardian reports.
A report by Syria's opposition, the National Coalition, said the packaging for the drug is similar to the vaccine. The group also said they suspected a "security breach by vandals" associated with the government of Bashar al-Assad.
The World Health Organization (WHO) and the United Nations Children's Fund (UNICEF) could not confirm reports of a drug mix-up or deliberate sabotage of the vaccines.
The vaccination program was taking place in the two northern Syrian provinces of Idlib and Deir Ezzour and has been suspended out of precaution. The vaccine was given to 75 children, 15 of whom died after showing signs of shock then suffocating, the BBC reports.
"WHO have sent an investigation team to the area and they will be coming back, we hope very very fast, on some answers on how exactly this terrible incident occurred," Simon Ingram, regional chief of communication for UNICEF in the Middle East and North Africa, told Newsweek.
Ingram said UNICEF has seen the reports of the vaccine and anesthetic mix-up, which Ingram believes were picked up from a press conference given by the Syrian opposition health ministry in Turkey yesterday.
"[Suspending the vaccination program] is obviously a sensible precaution at this particular time, but we hope that it won't last long because it's important that this program to protect children against a dangerous and sometimes lethal disease is allowed to continue," said Ingram. "We don't want anything to prevent children from getting the protection they need."
More than 42,000 children will be affected in Idlib and Deir Ezzour, according to a statement by the Measles Control Task Force, which is part of the National Coalition's Assistance Coordination Unit (ACU), which coordinates relief efforts in Syria.
Measles is a particularly harmful disease to displaced children living in camps or unsanitary conditions away from home, WHO reports.