15 Time Saving Products You'll Wonder How You Lived Without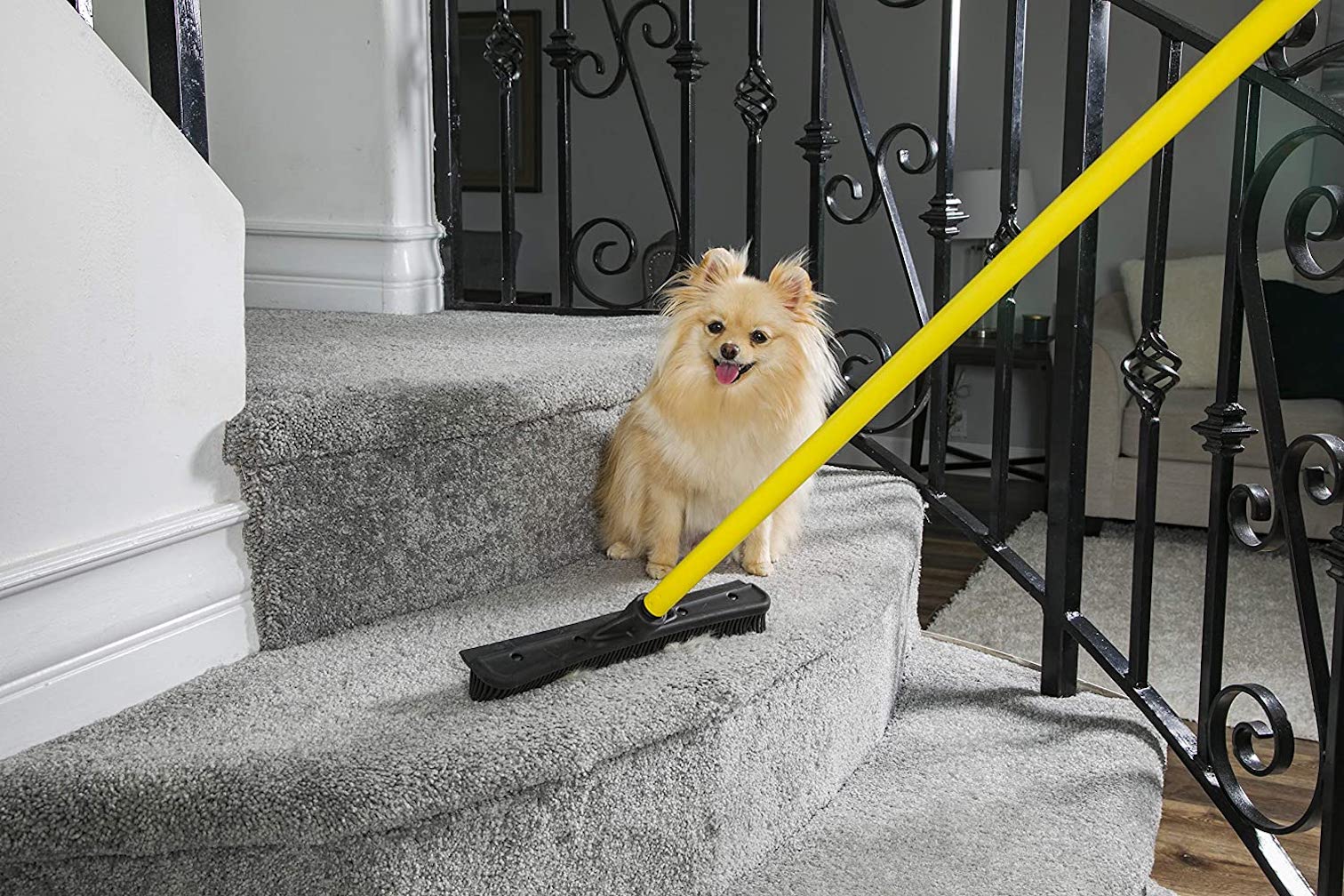 Not to scare you, but daylight saving time begins in most areas of the U.S. on March 13. You know that means most of us will turn our clocks ahead one hour, making many of us feel as if we have less time than ever (though, of course, we don't!).
Even if you don't observe daylight time, we bet you always feel as if you're in a time crunch. Work, kids' schedules and just day-to-day tasks (laundry, car repair, grocery shopping, anyone?) keep us constantly on the go, trying to save five minutes here and 10 minutes there. One way to cut the time needed for routine tasks is to look for products built to boost productivity.
15 Top-Rated, Time-Saving Products
You don't have to spend a fortune to buy products that speed your organization, cleaning, cooking and other typical chores. We found an array of budget-friendly, quality offerings that help you speed through tasks, leaving you more time for well-earned relaxation. Here are 15 of the best!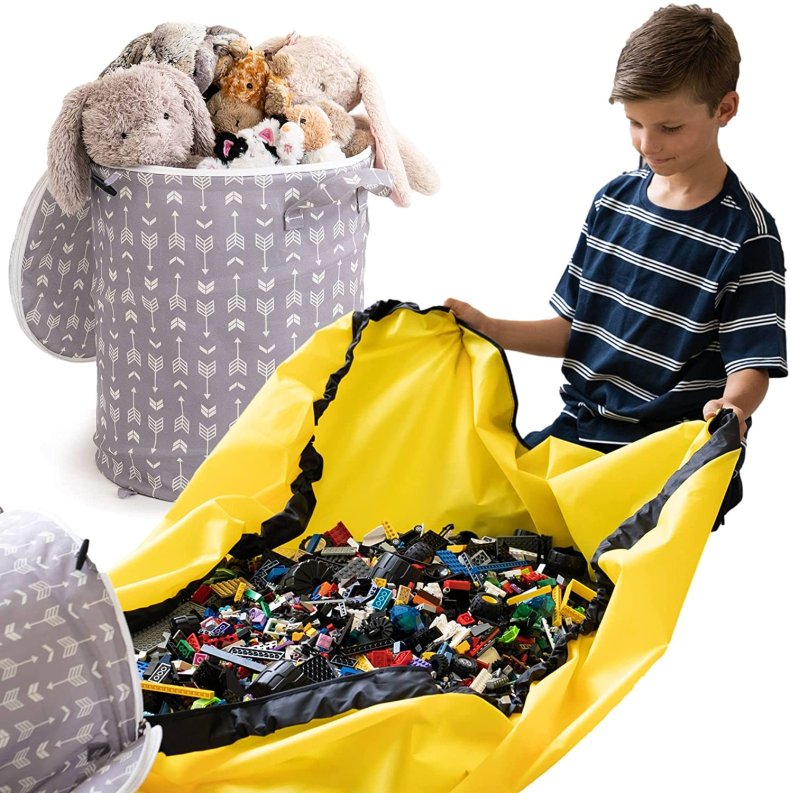 How much time do you spend gathering kids' small toys, your own craft items, and other loose items? Pete&Eile XXL Toy Storage Bag With Play Mat solves that problem. Lay it out so kids (or you!) can sit on it and keep their play or craft things on the thick, rip-proof 16-inch by 14-inch by 16-inch mat. When play—or craft time—is over, pull up the wire spiral wall that frames the bag when it's upright. Pull the drawstring cinch, move the bag out of the way and know the items are safe until you need them. There's also a zipper for extra security. Another bonus––you won't step on those small toys or tools.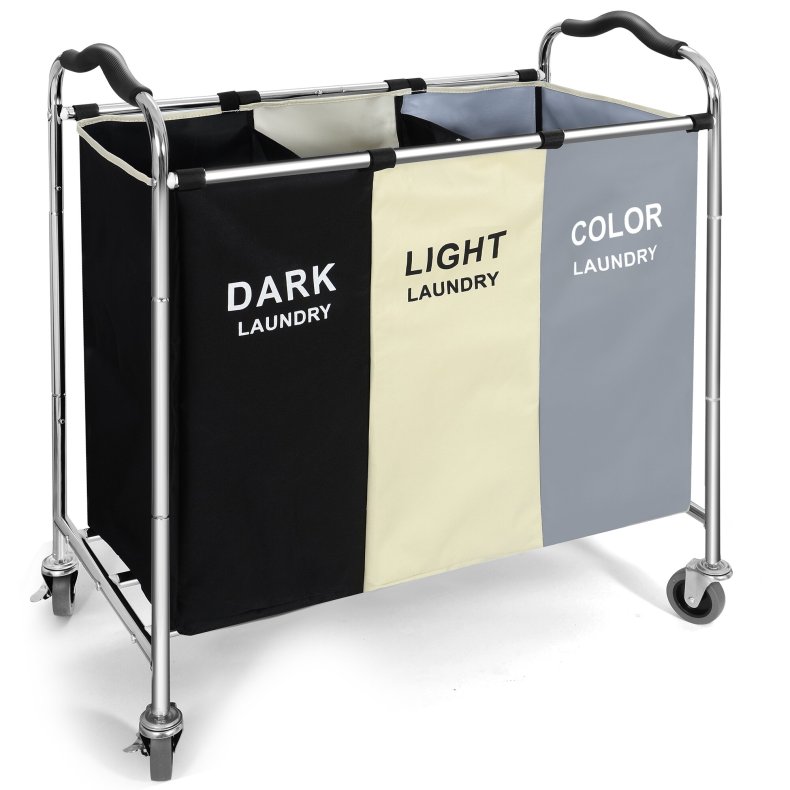 Sorting laundry is boring and extra annoying if you don't separate darks and whites. Anyone who has had a garment bleed on others knows that. Brightshow 3 Section Laundry Basket Cart has three separate, labeled bins that make it clear which color laundry should be put there. The 35-inch by 30-inch by 16-inch cart has five horizontal bars to stabilize the frame. Velcro straps firmly hold the 600D Oxford fabric exterior bag, which has three small outer pockets for socks and other small items. Use the caster wheels to move the cart right out of the bathroom and into the laundry room, so you needn't worry about laundry baskets. Two of the wheels lock, so the cart will stay wherever you place it. It's a simple idea that saves precious time.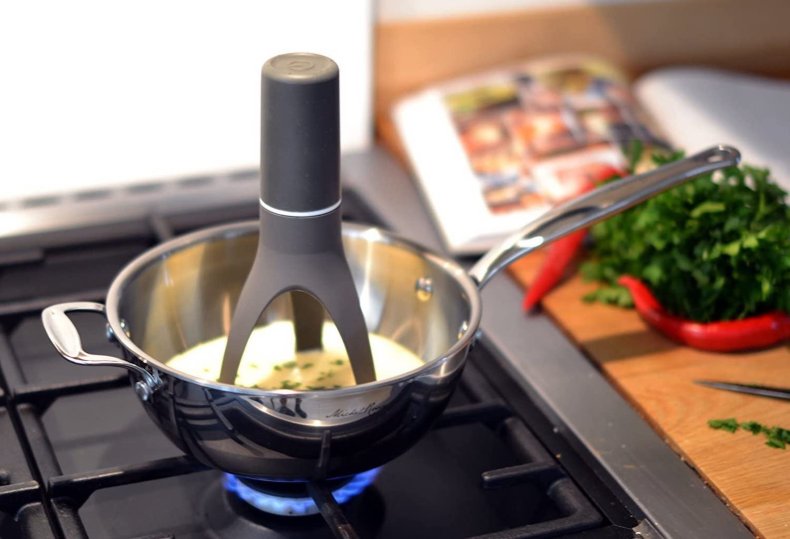 Even ardent cooks may grow tired of stirring, stirring, stirring food in a bowl or pan (or both!). If you're like me when you stir, you think about all the calls you could make, messages you could answer and work you could do if you weren't constantly stirring. That's why you should consider Uutensil Stirr. Choose one of the three speed options, set it on its legs in your gravy, soup, sauce, oatmeal or other mixture and let it do the work for you. Four AA batteries power it. Choose one of four color combinations, so it looks great in your kitchen, too.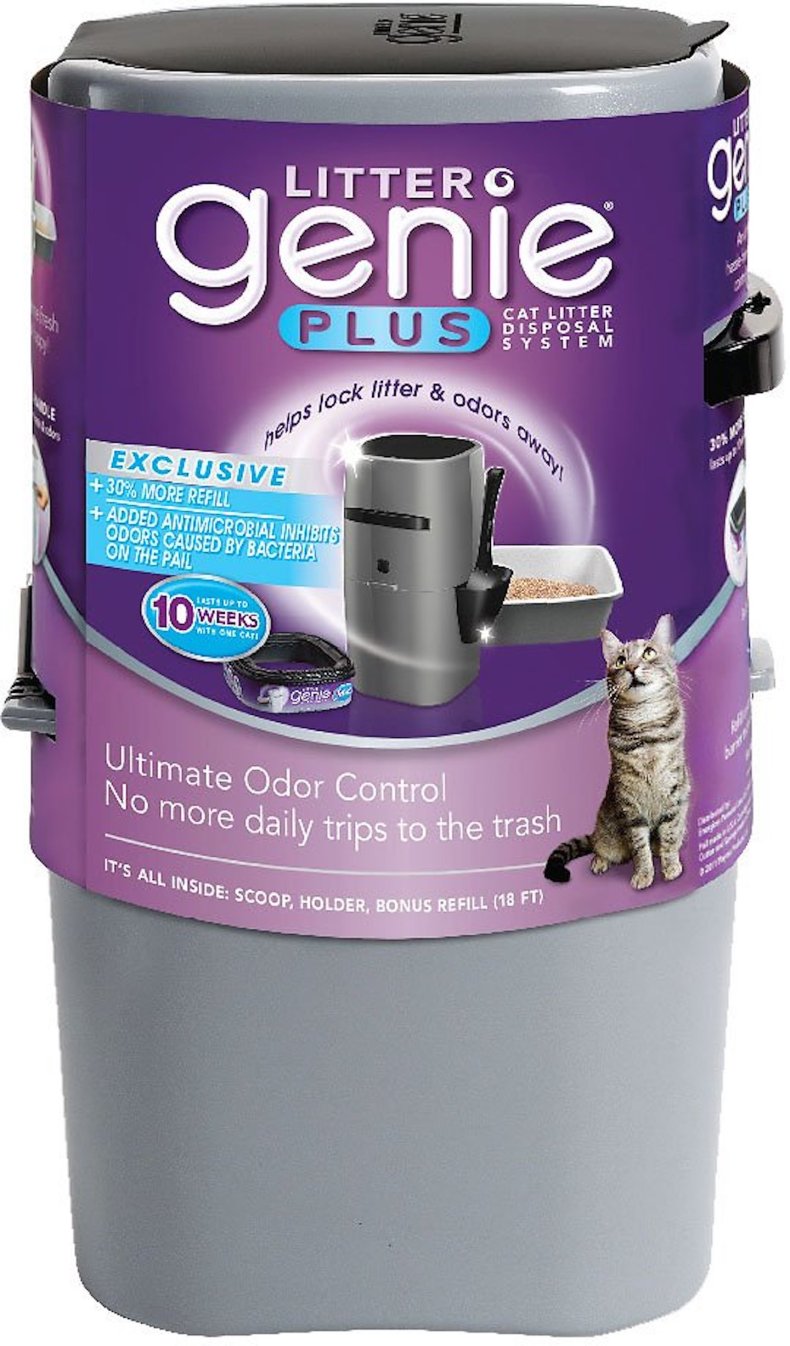 I love my cat (Prudence!) but dealing with waste is a hassle and smelly. One of the best things I ever bought to deal with that chore is the Litter Genie Plus Cat Litter Disposal System. I likely use it in a different way than most people do. I take a waste bag, such as you would use when walking a dog, cover my hand with the bag, grab the waste, tie the bag, and drop it all into the Genie. Of course, most people likely choose the traditional method to use it. Just scoop the litter, grab the exterior handle halfway down the system to pull open the interior sliding shelf, and drop the waste down the top chute and into the attached bag. Then release the exterior handle on the unit to lock the waste inside the odor-repelling bag and system. The pail measures 9.5 inches by 8.5 inches by 17 inches, fitting in a small spot. Choose silver or black.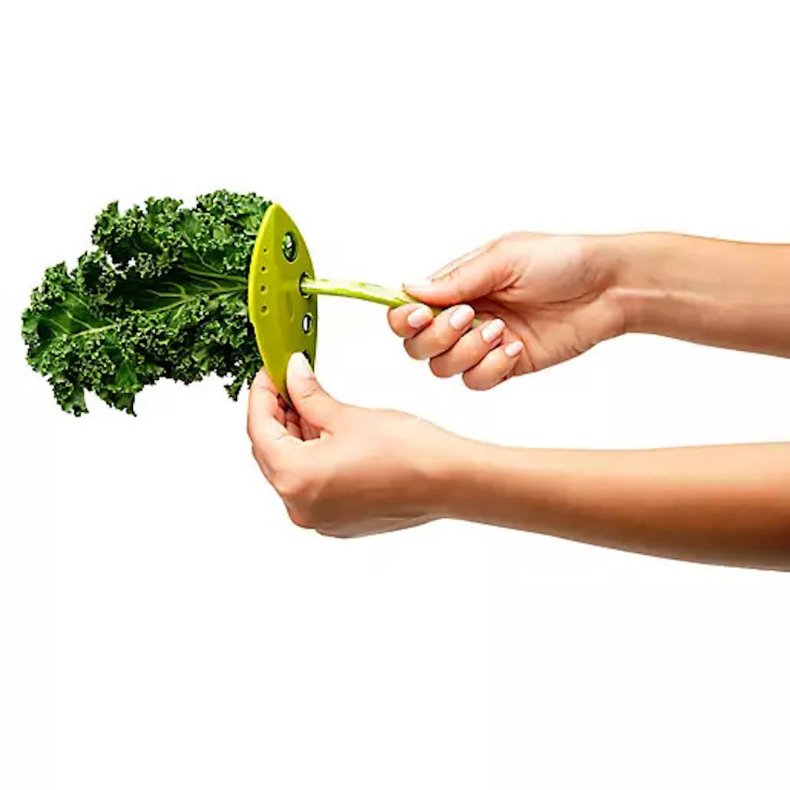 Sometimes the simplest products are the best time savers. Think about how you strip the leaves from herbs, kale, spinach and other greens. It takes time to do it right and can end up with plenty of greens on the floor. The Chef'n Looseleaf Kale, Chard and Herb stripper saves time and even keeps some of those precious greens from the waste bin. The 7.5-inch by 3.75-inch by quarter-inch tool has three holes so you can pull various size stems through the BPA-free stripper that is dishwasher safe.
Buy at Bed Bath & Beyond for $7.99.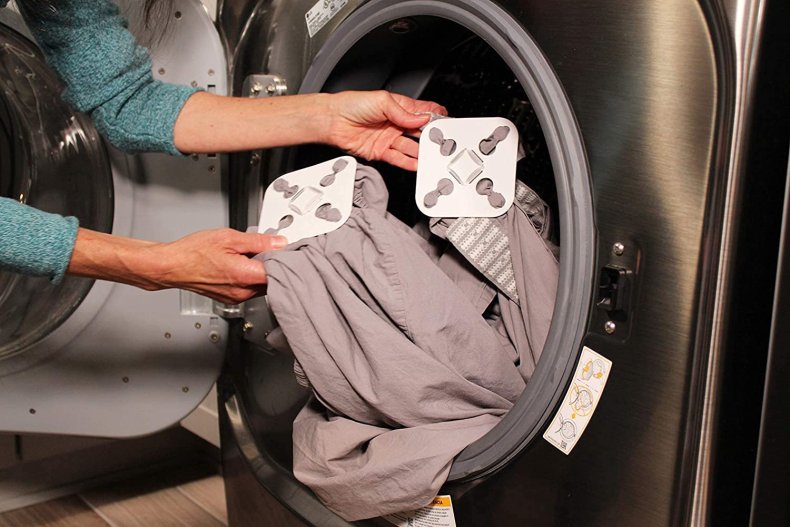 It's the rare person who hasn't opened their dryer only to find bed sheets in a damp tangle. That seemingly common occurrence must be one reason the inventors of Wad-Free Washer & Dryer Bed Sheet Detangler received funding from ABC's Shark Tank. And it works! Just attach the detangler to each corner of the sheet and then load it in the washer and then the dryer. Your sheet will come out without tangling, twisting or rolling into a ball. Each package includes two detanglers and instructions.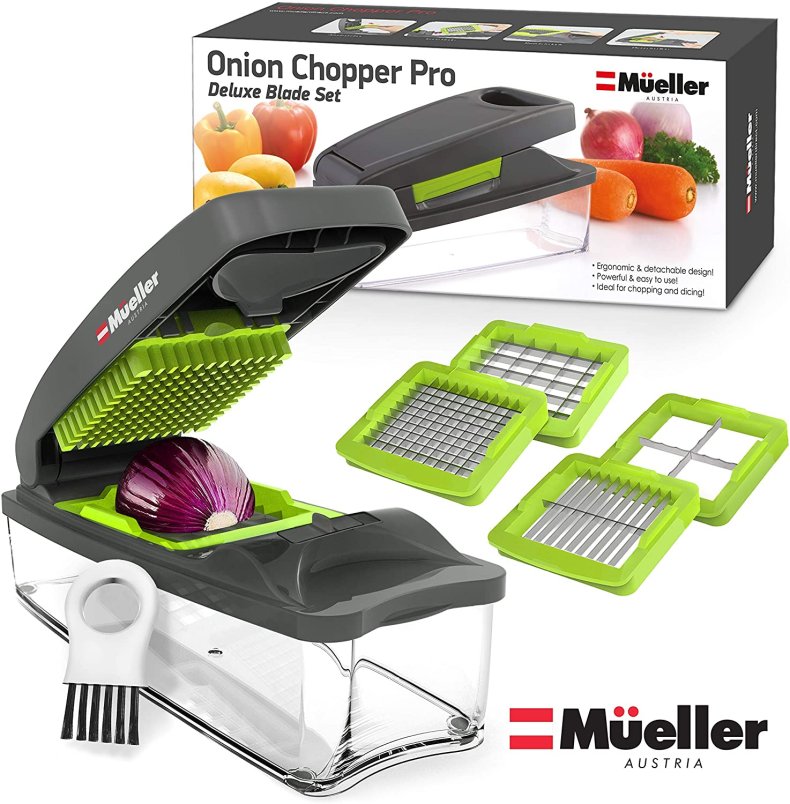 Sure, you want to make great meals, but chopping veggies and fruits can take time you just don't have. Enter Mueller Onion Chopper Pro. Whether you are slicing and dicing carrots, potatoes, peppers, mushrooms, onions or something else, this tool makes short work of it. It's crafted from 420-grade hardened stainless steel. Just insert one of the four blades that best suits the food you are chopping (think cucumber slices vs. cabbage for coleslaw), put the food on the interior chopper area and press the top down. Chopping has never been easier or safer. The chopper holds up to 4 cups (1.2 liters) of food, and all parts are dishwasher safe, so clean up is easy.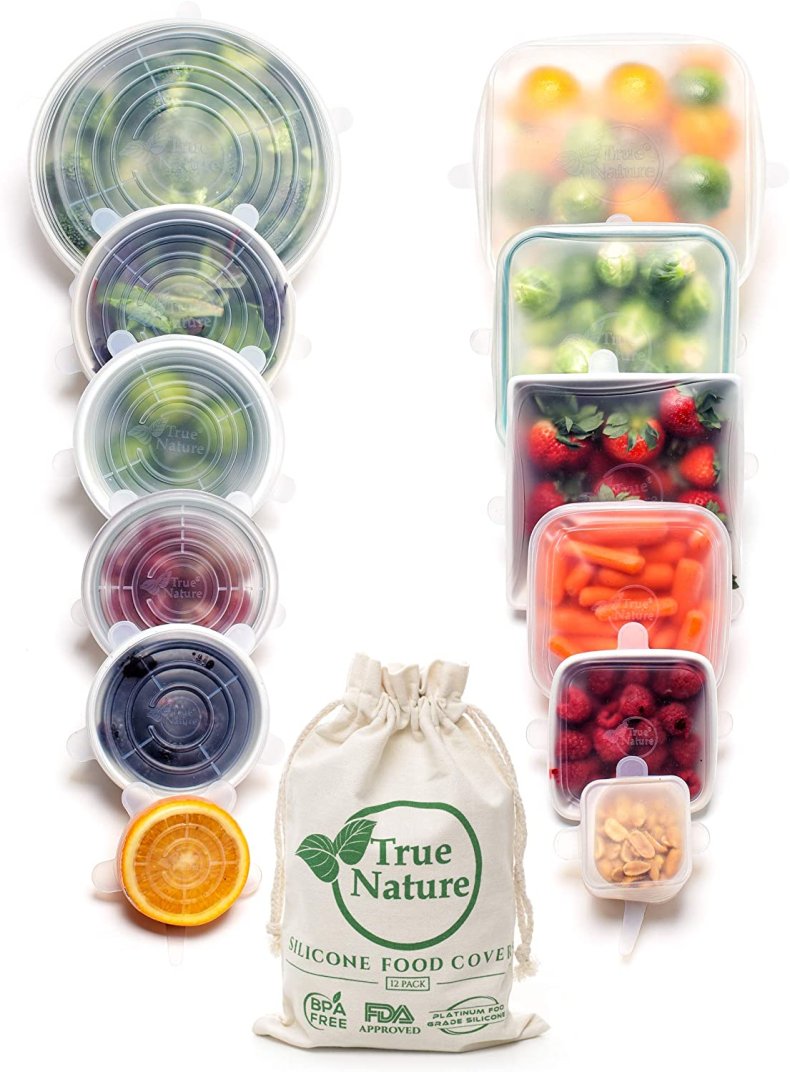 Think about how many precious minutes you spend hunched over, digging through your cupboard, looking for a suitable lid to cover a bowl, cup, plate, piece of fruit or other leftovers. True Nature Silicone Stretch Food Covers work on items 8 inches to 2.5 inches in diameter. The 100 percent BPA-free covers are safe for the oven, microwave, refrigerator and freezer. The leakproof, airtight caps are reusable made of platinum-cured, food-grade silicone material. And they are much better for the environment than plastic wrap and other one-use solutions.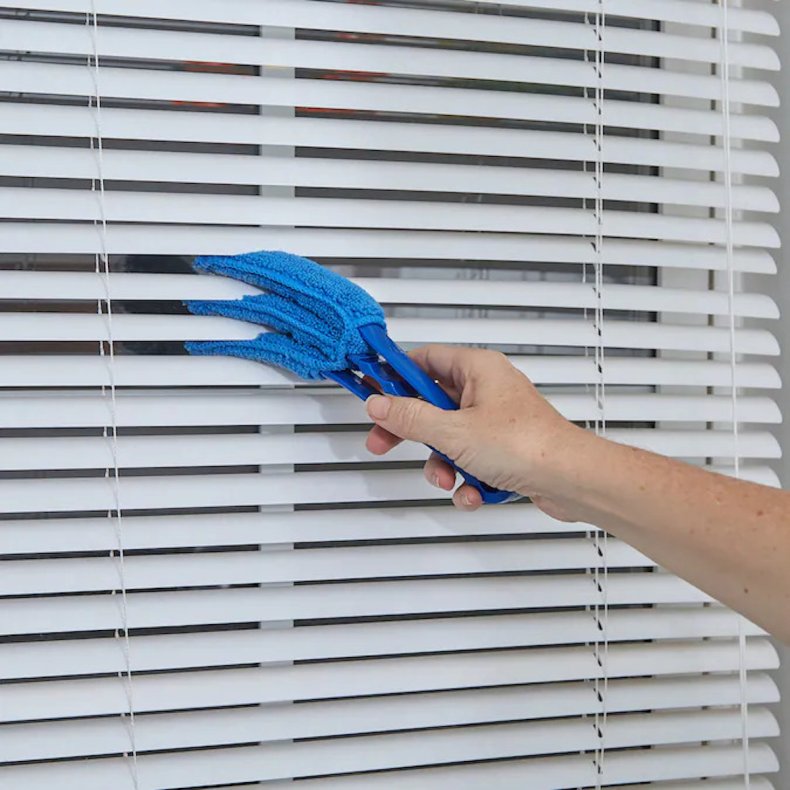 Cleaning blinds one at a time seems to take forever. When using the Ettore Microfiber Blind Duster, the microfiber covers clean both sides of most window blinds. The flexible, soft microfiber fingers slide between the blinds to clean but not damage them. It not only saves you time but is available at a bargain price.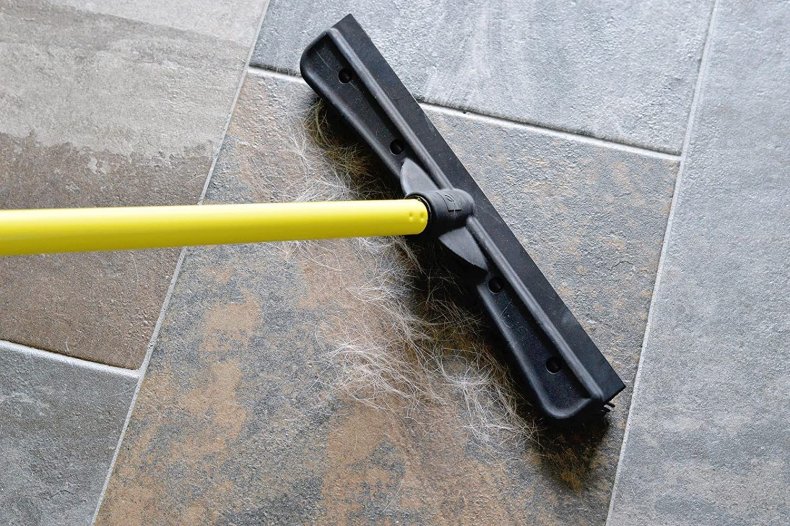 Pet lovers know that it seems to take forever to clean those tiny, seemingly magnetic pet hair out of your carpet. FURemover Broom, Pet Hair Removal Tool attracts pet hair from carpets, rugs and other flooring surfaces. Plus, its telescopic handle lets you reach from 36 inches to 60 inches. Just sweep the broom across the flooring surface and use soapy water to wash away the cat and dog hair. It even has a built-in squeegee so you can use it on showers, windows, shelves and walls. Stop hauling out the vacuum. Use this tool to quickly clean up pet hair, even the stuff you can't see.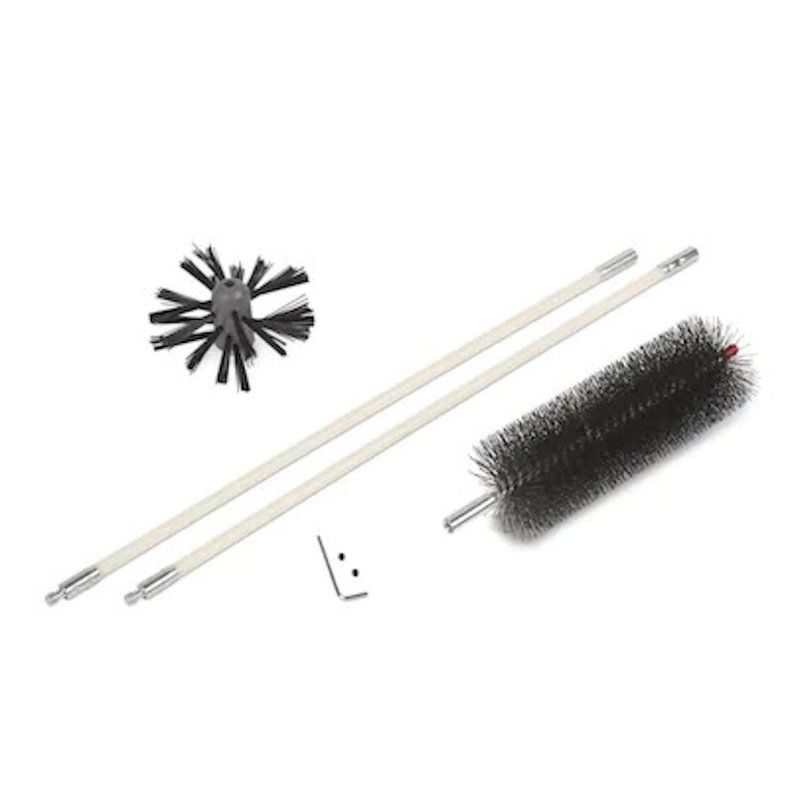 You know you need to have your dryer vent regularly cleaned to prevent fires in your home, but it's sometimes difficult to coordinate your schedule with professional providers. When they do arrive, the job seems to take forever. The LintEater Dryer Vent Cleaning Kit allows you to clean your own dryer vent and ensure less build-up until a professional does the whole job. And a clean dryer vent lessens drying time and utility bills, too. This kit is designed so you can remove lint from shorter through-the-wall vents. It comes with an auger brush and two 18-inch extension rods that work with your power drill.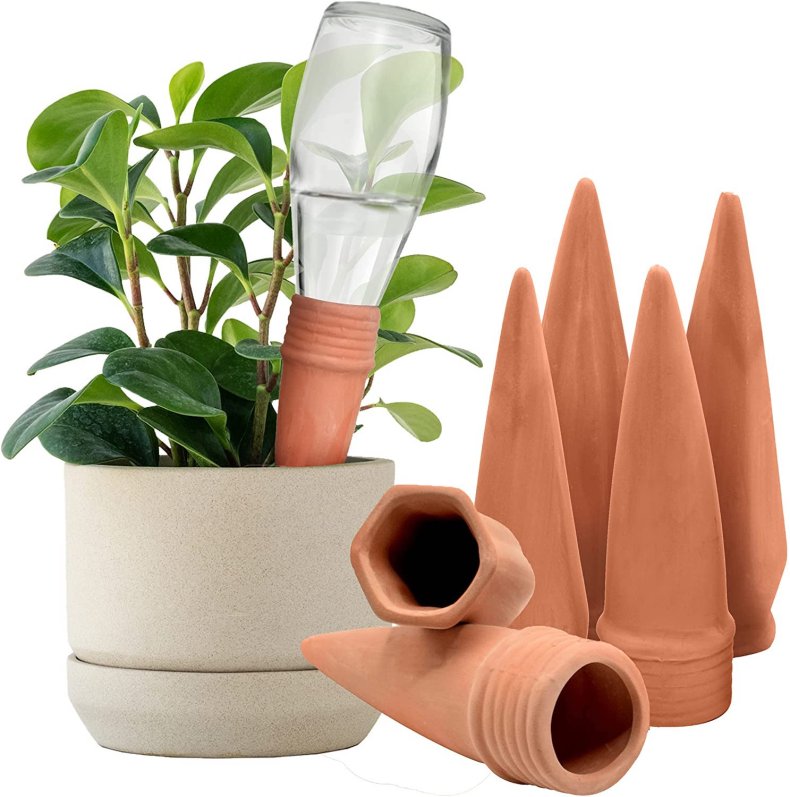 When you have the SCTREND Terracotta Plant Watering Stakes, you won't need to spend time testing the soil of your plants and determining how much water they need. These terracotta clay devices are easy to use. Just make a hole in the plant's soil, insert the water stakes into the soil, fill a bottle with water and place the bottle on the stake. The terracotta stake will release water as needed. You can use this for plants inside or outside, so you won't even have to worry about watering plants when you're on vacation.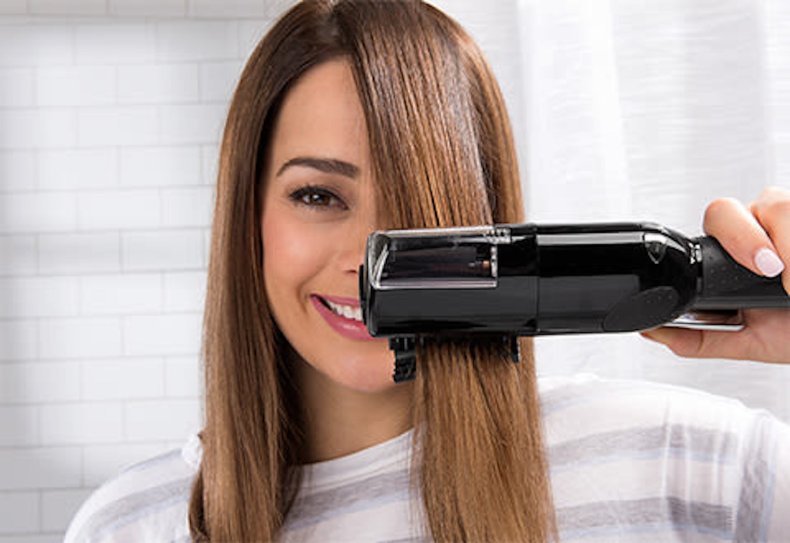 Many of us don't want to spend time waiting for stylists to trim our hair, especially if we can take care of the task at home. You can accurately and safely trim your own split ends using the Talavera Cordless Split End Hair Trimmer. It cuts only the ends, not the length, so you don't need to worry that it will ruin your style. It's powered by a built-in rechargeable battery or AC outlet. It even includes a styling comb, sectioning clips and a cleaning brush. This saves both time and money.
Buy at Sharper Image for $119.99.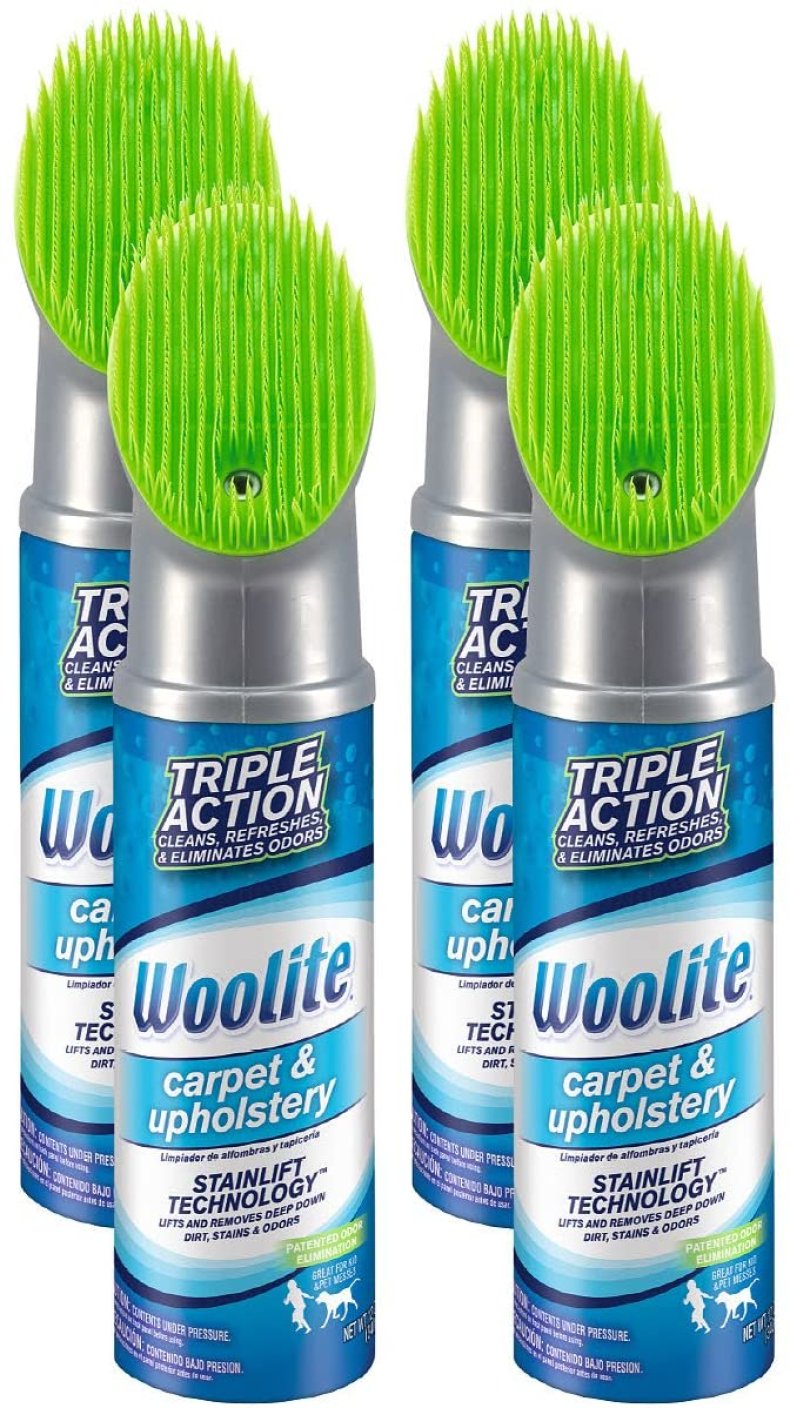 Don't waste time scrubbing or hiring professional cleaners to rid fabric, carpet and other surfaces of those "mystery stains." The highly-rated Woolite Carpet and Upholstery Cleaner Stain Remover lifts and removes mud, food stains, pet waste and more. Spray it onto the surface, work it into the fabric with the attached brush, let it stand for an hour or two and then blot it off. The stain will be gone, and the fabric will look and smell fresh.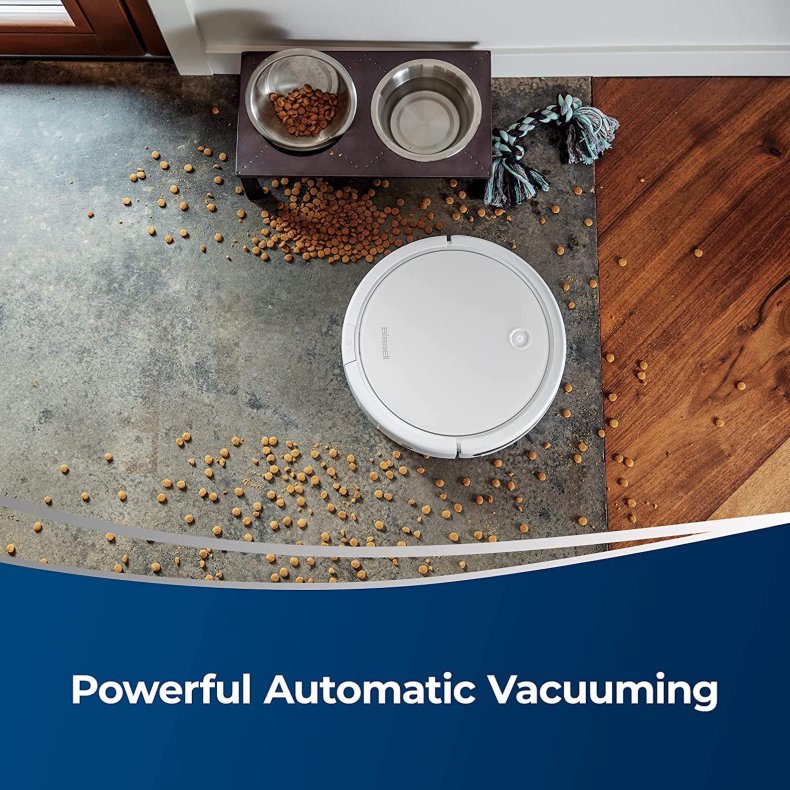 When I bought this vacuum, I thought it was a luxurious splurge. Boy, was I wrong. The Bissell SpinWave Wet and Dry Robotic Vacuum not only saves me time but does an incredibly thorough job of both vacuuming and mopping my hardwood floors. That means my floors will look great for a long time to come because dirt and grime don't work into them. This vacuum has a soft surface sensor. It automatically avoids carpets and rugs, an application that allows you to schedule cleaning and a lithium battery that lets it run for up to 100 minutes with four to five-hour charges. Plus, did I mention it saves me time? This is not a splurge. It's a time-saving helper.
Newsweek may earn a commission from links on this page, but we only recommend products we back. We participate in various affiliate marketing programs, which means we may get paid commissions on editorially chosen products purchased through our links to retailer sites.