15 Unique Valentine's Day Gifts That Stray From the Predictable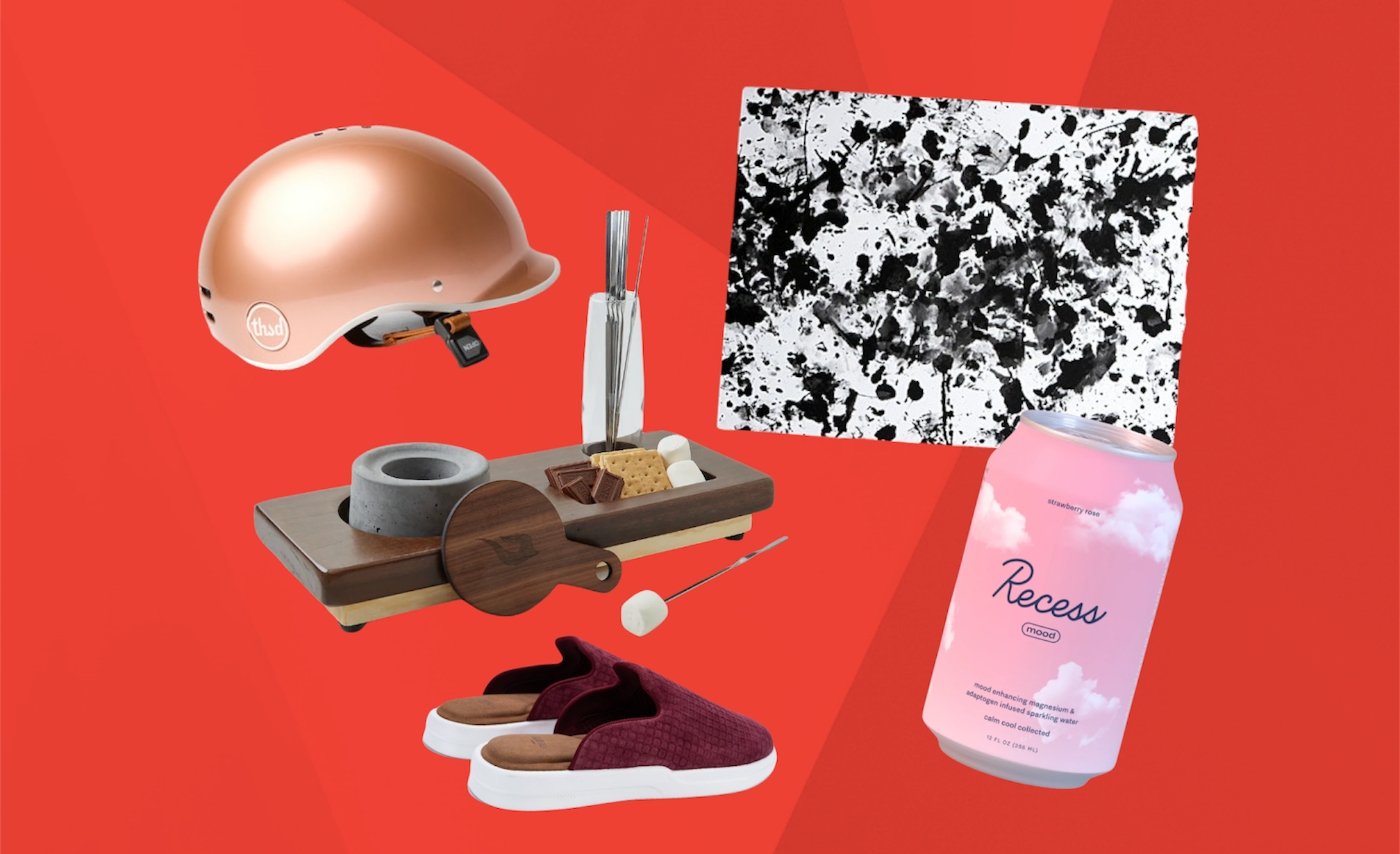 Valentine's Day gifts tend to walk a very fine line between sweet and thoughtful and unintentionally obtuse. Getting a partner or spouse a gift is great, but there can definitely be some unintentional hidden meaning in what the gift communicates to the other person. Not only can't I help with avoiding landmines, but some of the Valentine's Day gift ideas below, especially those that veer from the traditional path, could be a bit risky, too.
If giving chocolates and flowers work for you as a couple, then do that. But if you're looking for some ideas that aren't quite as common, then maybe an indoor firepit, thoughtful tech gear or cozy home items might fit the bill. There are gift ideas here that should work for either person and, in at least one case, both people at the same time. Prices listed below may fluctuate due to seasonal sales.
Moving Moments Canvas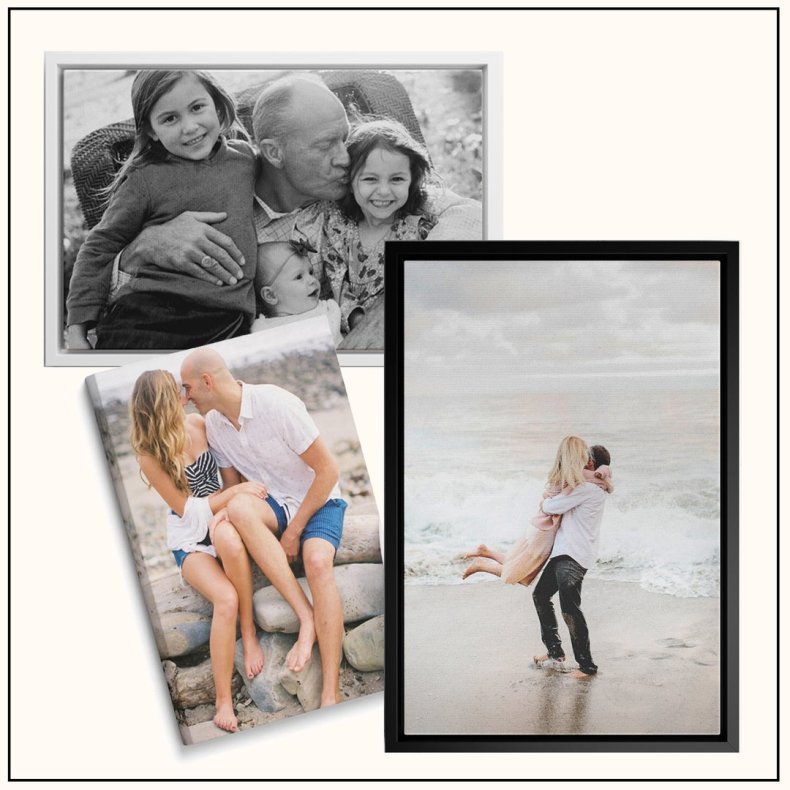 A canvas from Moving Moments may look like a standard photo to hang on the wall, but with the help of its mobile app, the image can come alive. After picking a photo and framing type you, can upload a video to associate with the picture. This can be a video of the same time and place as the image or something else completely.
Once you receive the photo frame in the mail, you can point the phone app at it to see the video play automatically. The great thing about this unique take on reliving memories is that at the end of the day, it's just a nice photo hanging on the wall. If your partner doesn't want to use the mobile app, they don't need to. Both frames and canvas prints are available.
Buy at Moving Moments from $39.99.
Govee Smart Humidifier 3L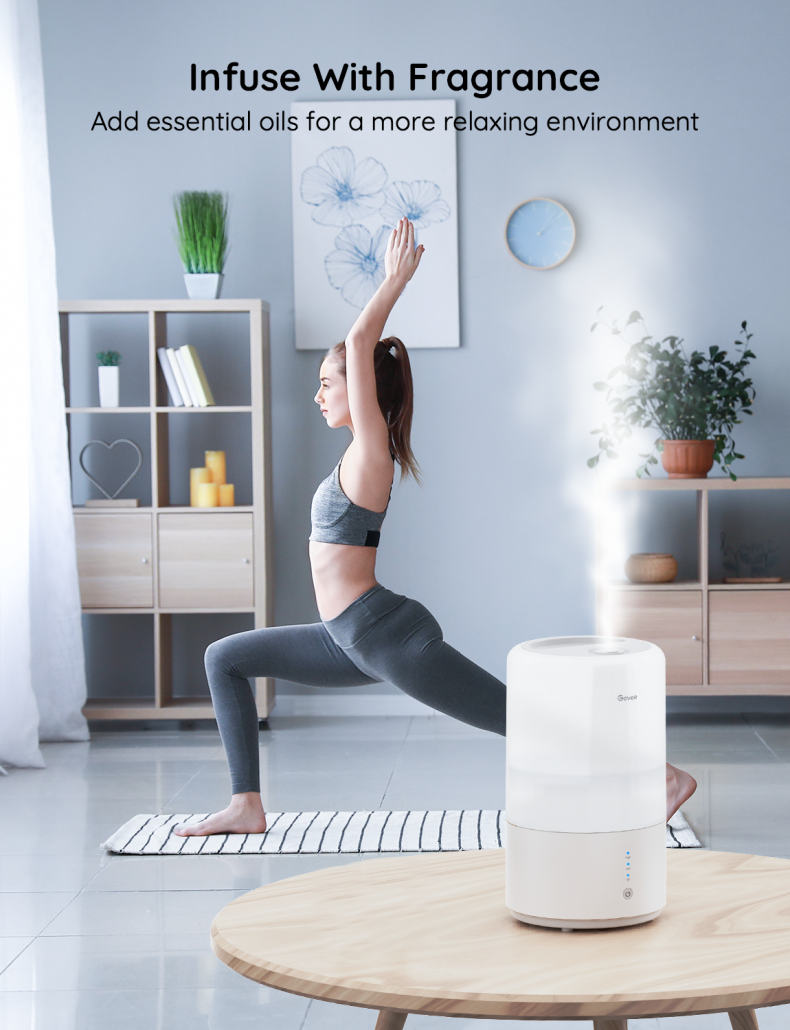 Instead of using both a humidifier and oil diffuser to keep the bedroom at optimal comfort, how about combining the two devices? Humidifiers help keep moisture in the air, and people like using them to help breathe more easily, avoid dry skin and sleep better. The Govee Smart Humidifier 3L is connected with both Wi-Fi and Bluetooth so it includes the benefit of being able to be controlled remotely with an app or voice assistant. Plus this one adds in an aroma pad to keep things smelling sweet. No more need to leave a candle unattended.
Buy at Amazon for $54.99.
Sunbeam Heated Throw Blanket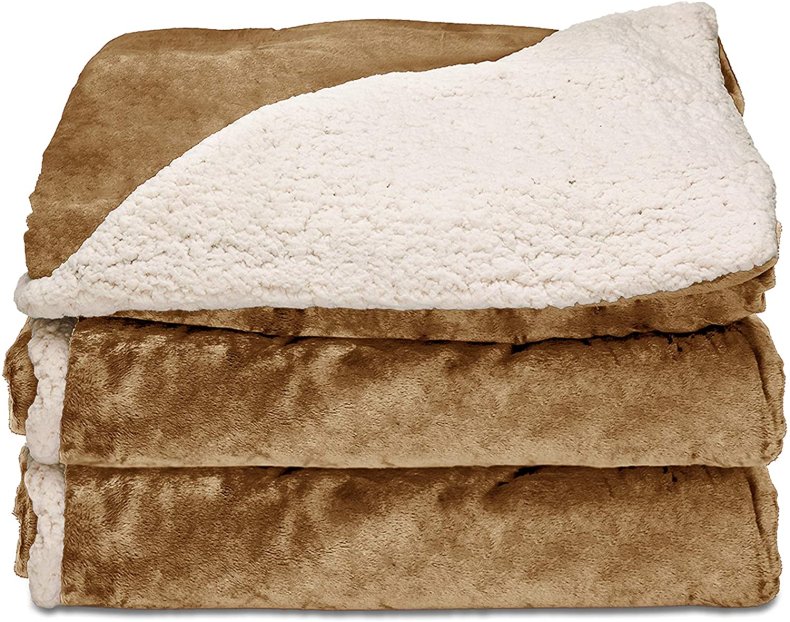 A heated blanket is an easy way to keep things cozy. This was a gift I had given my wife in the past, and she still loves it. This particular Sunbeam Heated Throw reversible blanket measures 50 inches by 60 inches and has Sherpa material on one side and Royal Mink on the other.
There are three different heat settings, and the blank has the safety feature of a 3-hour auto-shutoff. Maybe best of all, it's washer and dryer safe so it can be cleaned easily.
Buy at Amazon for $73.72.
MeUndies We Wear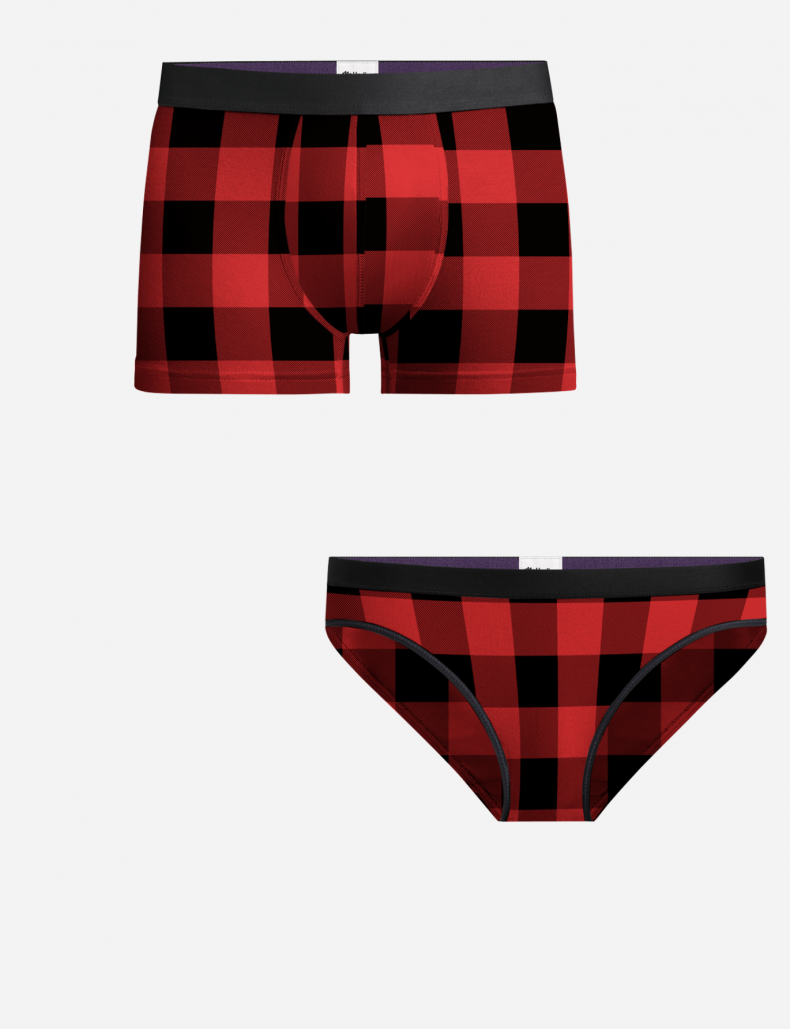 Intimates are a pretty traditional Valentine's Day gift idea, but what about matching pairs in unique prints? MeUndies offers a subscription for coordinated underwear for couples that starts at $30. If you like the idea but aren't ready to commit to that level of twinning, there's also an option for a one-time purchase. The designs the company offers change from time to time, and different styles have different patterns, so you'll need to sort through the available options to see what best fits your relationship at the moment.
Buy at MeUndies from $30.
Thousand Bike Helmet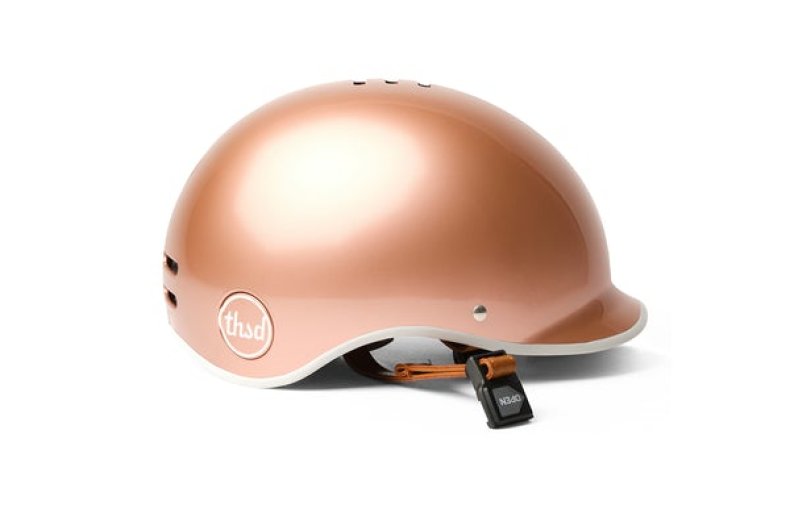 Vintage design and style with modern safety are what make Thousand bike helmets so attractive. Get out and explore with someone special and do it with protection. Beyond the gorgeous look and abundance of color options, the helmets use vegan leather straps and a dial that twists to adjust the size with ease. There's also an opening (under the back logo) to attach it to a bike lock.
Buy at Amazon from $89.
Uncommon Goods Love Is Art Kit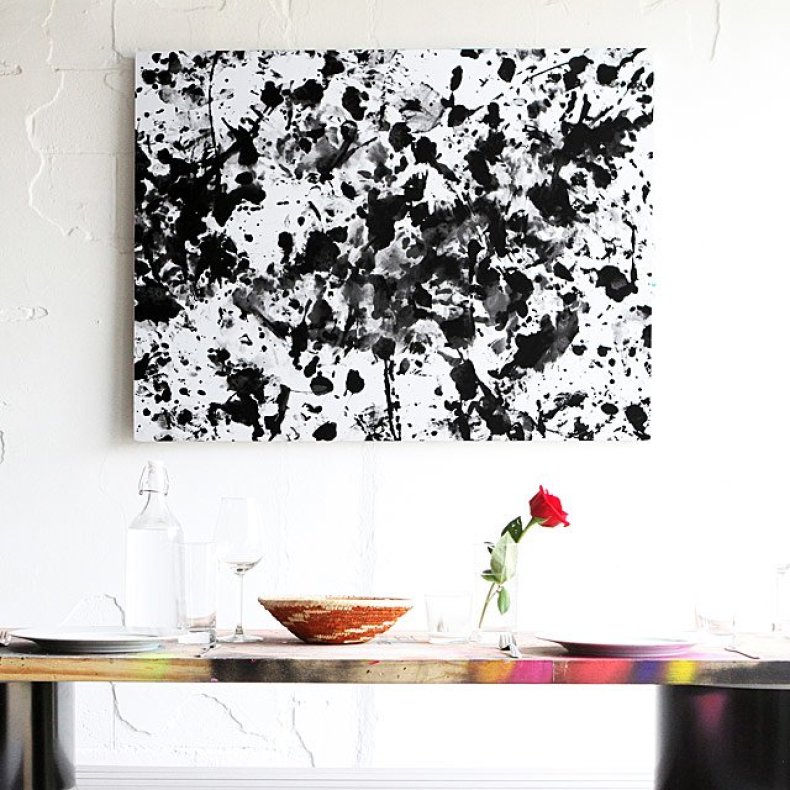 This Love Is Art Kit takes the idea of couples painting together to the next level. Instead of using paintbrushes to create a work of art, couples are encouraged to use their bodies. The art kit includes a 54-inch by 41-inch blank canvas, nontoxic paint and protective plastic to lay underneath and keep the bedroom clean. This kit comes with black paint, but there is a version that includes more colors for more advanced painters.
Buy at Uncommon Goods for $60.
Quintal Coffee Subscription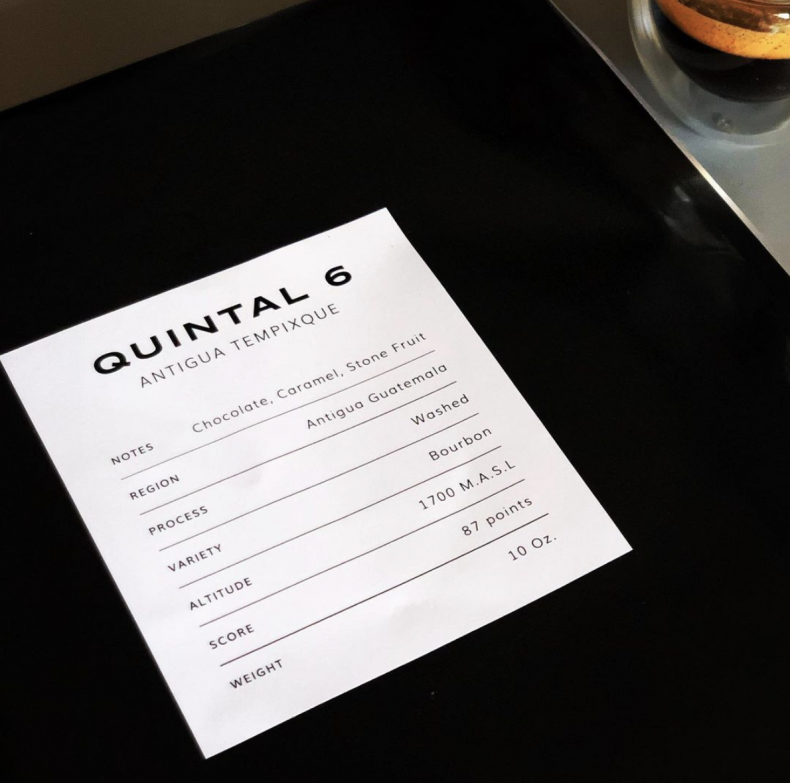 Brighten someone's morning with an ongoing coffee subscription. Quintal is a new coffee company that sells origin-roasted whole bean coffee. As Quintal notes on its site, sourcing and roasting the beans in the country of origin typically allows for a fresher and better-tasting coffee. I've tried a few different bags of Quintal Coffee, and I've been impressed each time. The purchasing experience is also straightforward here: 10 ounces of single-origin coffee roasted only a few days before it hits your mailbox for $20 a month. Sign-up is easy and so is canceling.
Buy at Quintal Coffee for $20 a month.
Recess Strawberry Rose Mood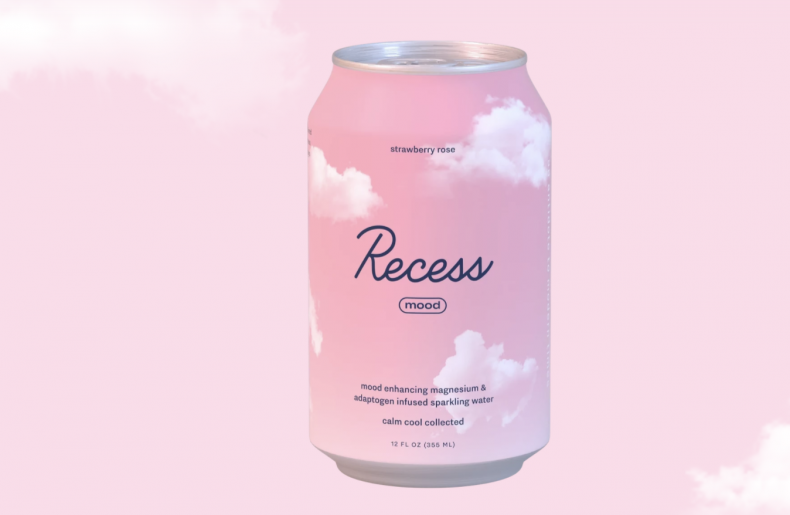 If the mood calls for drinks without intoxication, then some cans of Recess might be the Valentine's Day option you're looking for. The original Recess drinks are sparkling water with 10 milligrams of broad-spectrum hemp extract, among other ingredients. The latest Mood drink variety from the company, including the Strawberry Rose, also contains 53 milligrams of magnesium. (Check out the full list of ingredients, such as L-theanine and American ginseng, on the site.)
Buy at Recess from $35 (8-pack).
Sanük Cozy Vibe Low SM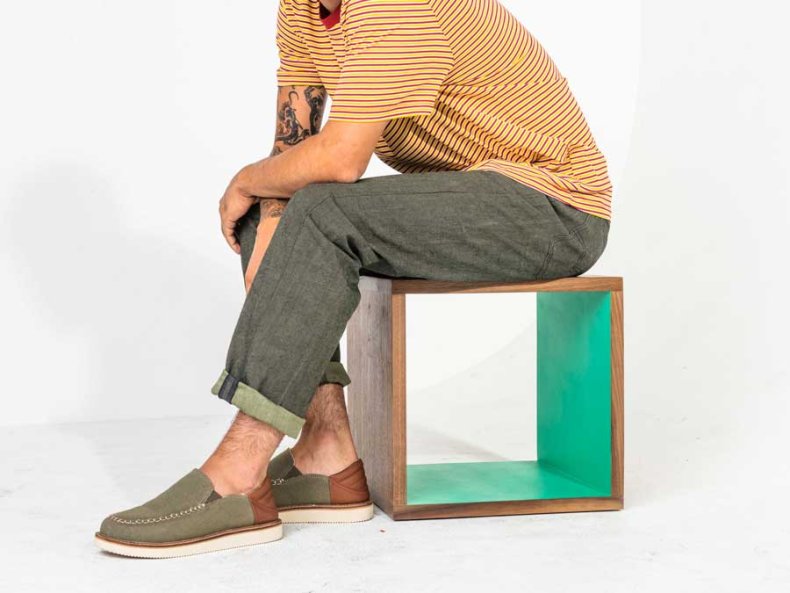 The Sanük Cozy Vibe are an equal mix of shoes and slippers. They're nearly perfect for a partner who will occasionally run out to do an errand or two but otherwise is working from home throughout the day. I've tried these out recently, and the ability to wear them by stepping on the heel has been super convenient in the mornings. Later, flipping the heel up gives them the look of a casual slip-on shoe. The wool-blend lining is certainly cozy. These might not work for the hottest of summer days, but otherwise, they should be useful most of the year.
Buy at Sanük for $85.
Lusso Cloud Pelli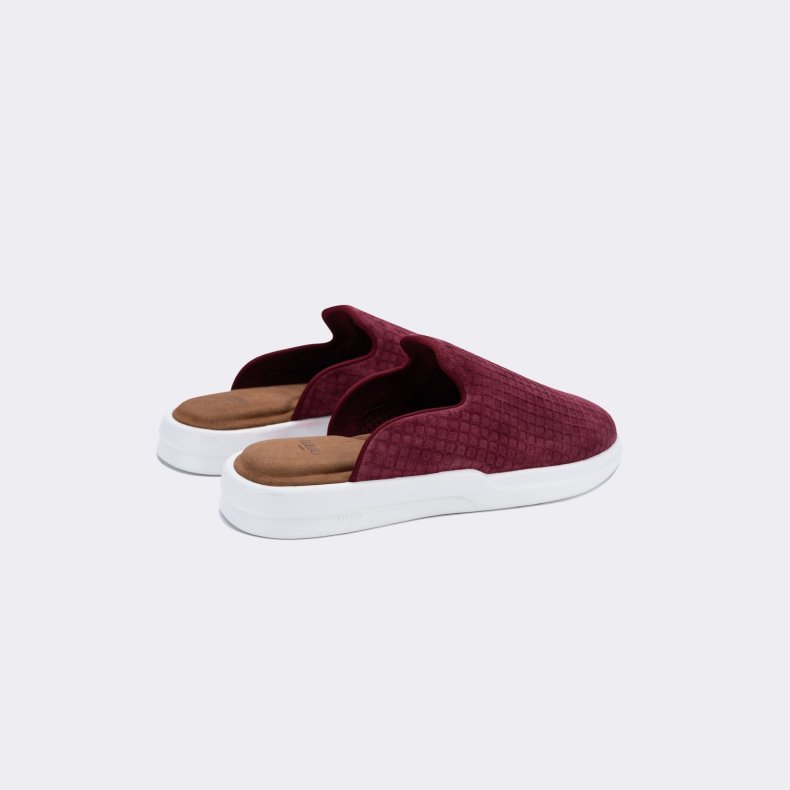 Another slipper option for a completely different look is the Lusso Cloud Pelli. It comes in a wide range of styles and materials and is suitable for indoor and outdoor use. The company prides itself on being ultracomfortable and uses memory foam and other materials to surround your foot. The shoe is soft and supportive. The Pelli style is the most popular, but there are a few other variations depending on where they'll be worn.
Buy at Lusso Cloud for $165.
Girlfriend Collective Compressive High-Rise Legging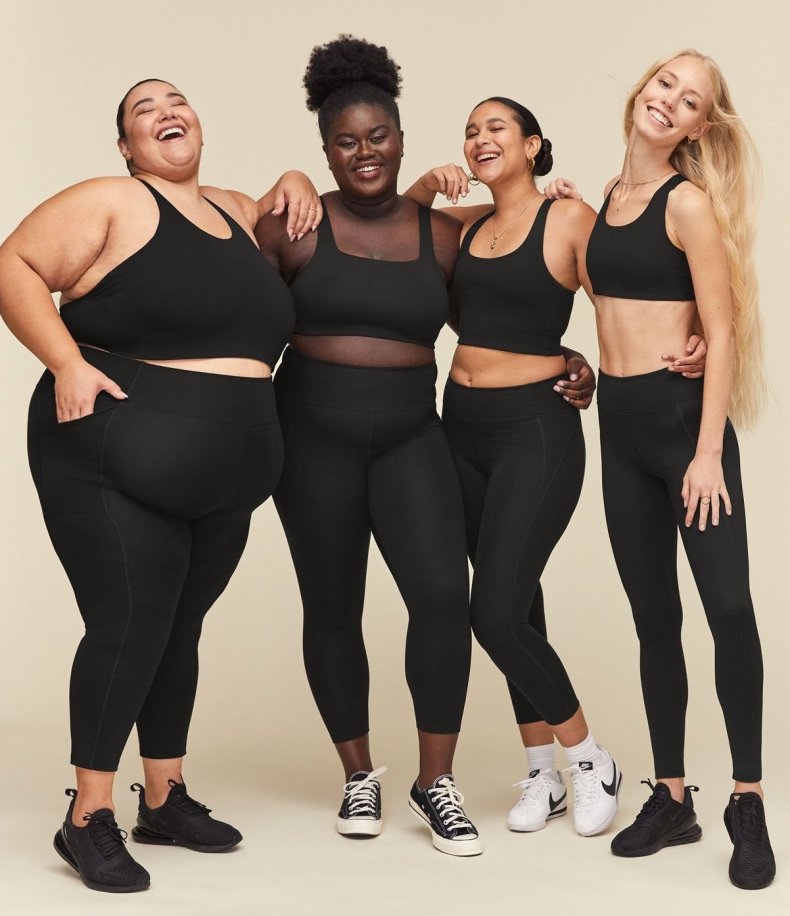 The Girlfriend Collective's Compressive High-Rise Leggings have been wildly popular for its comfort. These leggings are made from 25 recycled water bottles. A huge benefit is that they're advertised to be squat-proof. There are a wide range of sizes, ranging from XXS to 6XL, and numerous colors.
Buy at Girlfriend Collective for $78.
Swoon Living Ultimate S'mores Kit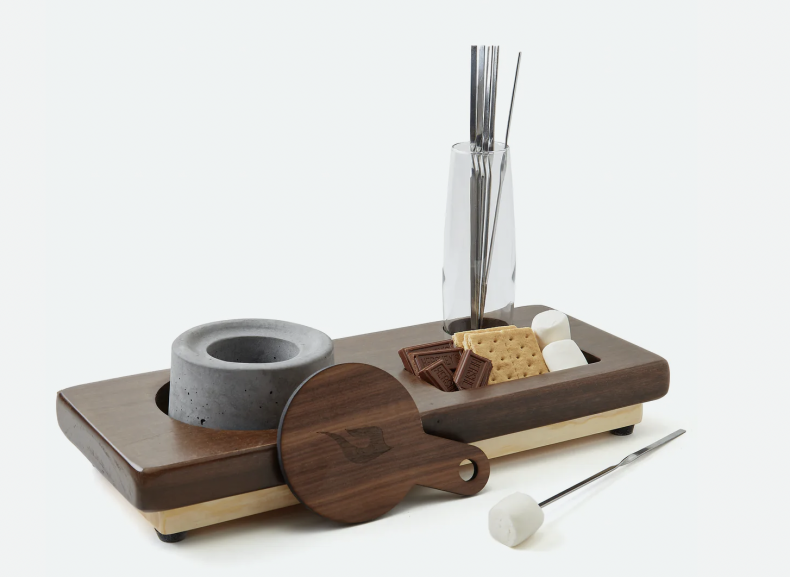 Instead of freezing outside, use the Ultimate S'mores Kit to craft a yummy dessert with your partner. The kit includes a small stone firepit, metal skewers, a glass skewers holder, a fire snuffer and a handmade wood board to hold all the pieces. Isopropyl alcohol or 151 proof vodka can be used to create a fire with approximately 50-minutes of burn time—plenty of time to make a couple of s'mores. Don't forget the chocolate bars, marshmallows and graham crackers, which are not included.
Buy at Huckberry for $175.
Firebox Face Wrap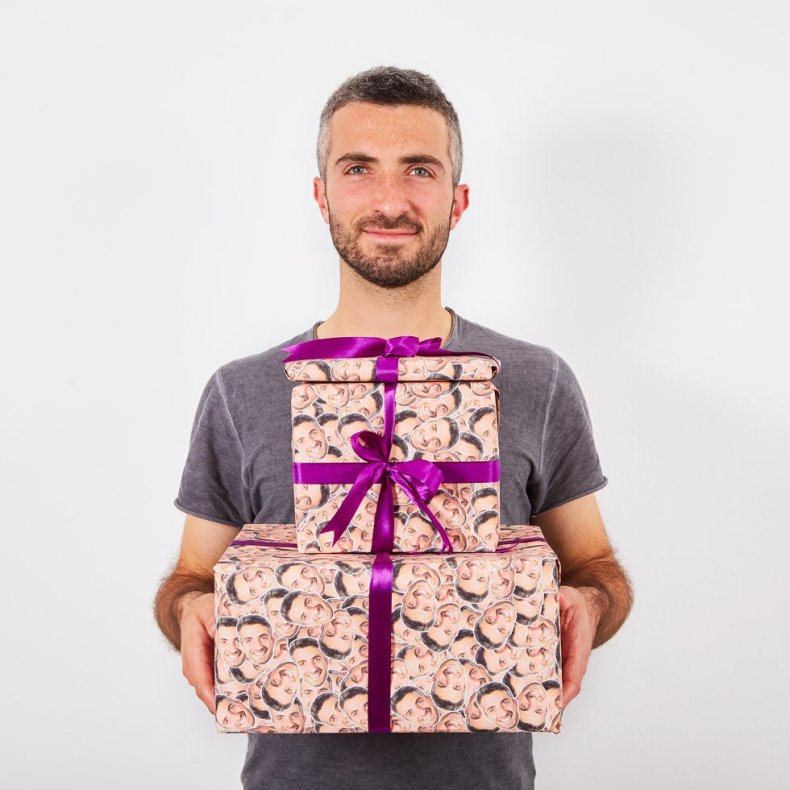 What if you really want to give a more traditional Valentine's Day gift like chocolates, flowers or lingerie, but want to do it in a unique way? For that, there's Face Wrap, Firebox's personalized wrapping paper. All you need to do is upload a photo of someone's face, yours or theirs, and the company will take care of the rest. Firebox has dozens of personalized gift ideas, but Face Wrap allows any gift to take on a new level of fun.
Buy at Firebox for $20.
Pepper Lift Up Bra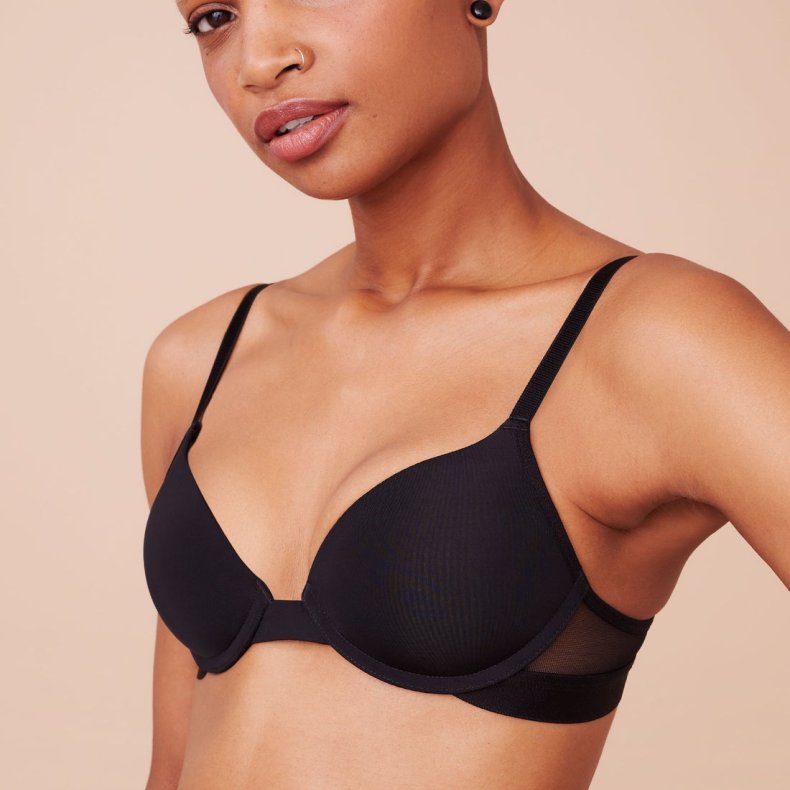 This is one of those fine-line gifts for a man to buy for a woman, so I would probably avoid the surprise and ask ahead of time. Pepper specializes in bras for smaller breasts. It's an item that is especially welcome for the target audience. The company's newest product is the Lift Up Bra, a pushup bra tailored to a petite size that won't leave any gaps.
Buy at Pepper for $60.
Apple AirPods Max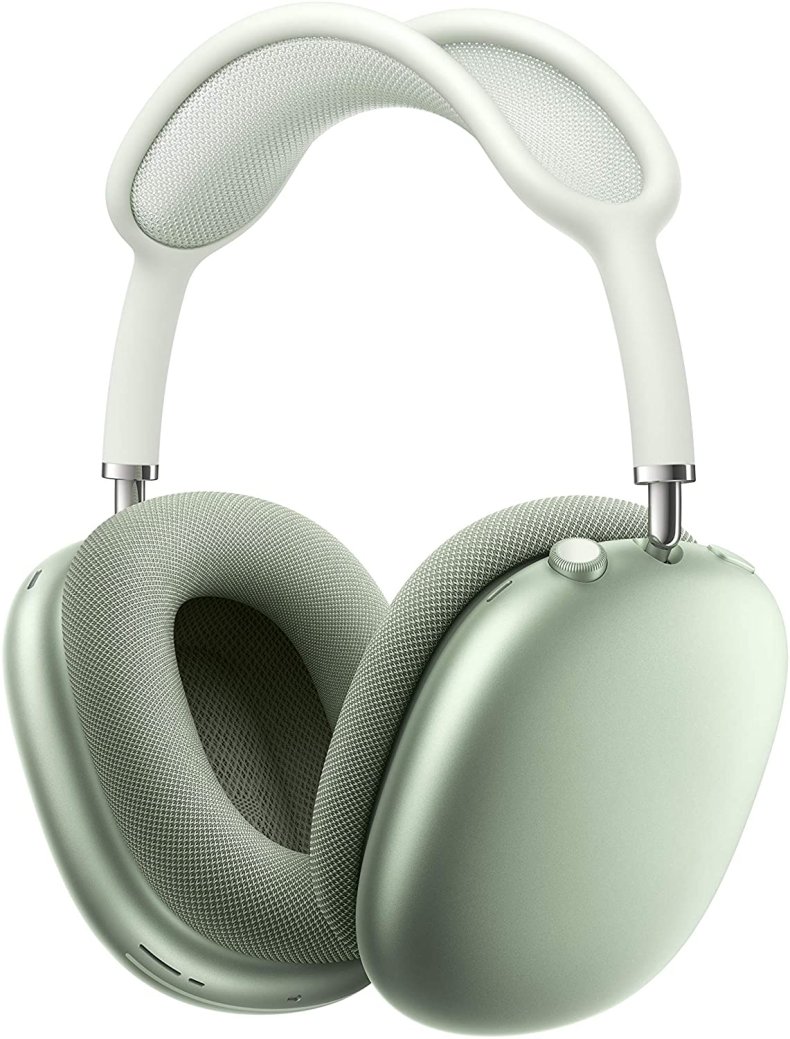 Treat your partner to some really nice headphones. Apple's AirPods Max are stylish and capable of great audio quality. They're available in blue, green, pink, black and silver. Often, new headphones and audio products are aimed at men, but women should also have immersive sound. AirPods Max have great noise cancellation, and you can toggle a transparency mode to hear as clearly as if you weren't wearing any headphones at all.
Buy at Amazon from $479.
Newsweek may earn a commission from links on this page, but we only recommend products we back. We participate in various affiliate marketing programs, which means we may get paid commissions on editorially chosen products purchased through our links to retailer sites.